A Miscellany For Dancers
Cyril Beaumont / 1954
(original hardcover) Lowe & Brydone
(paperback) C.W. Beaumont - ASIN B00087T0HO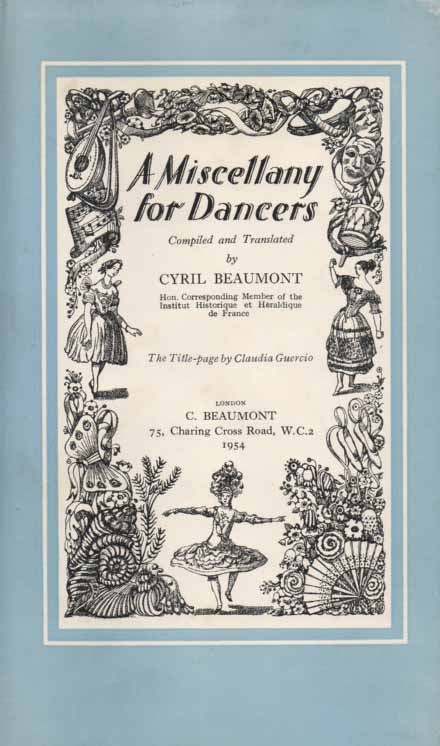 This little book is priceless, especially to a beginning ballet student.
If you can find it, get it. The miniature essays on the art and formalities
of the dance help you to understand just exactly why so much is asked
of you... not just in technique, but all movement and attitudes of your life.
And what better teacher could you possibly ask for?
Cyril W. (William) Beaumont, 1891-1976, was probably the world's greatest lover
of ballet. Since writing was his stock-in-trade he wrote about it... constantly.
The history of dance, reviews of the ballets he attended, news articles on events
in the dance world. As a friend of the great teacher Enrico Cecchetti, he helped
set the syllabus for ballet training that would guide training for dancers in the
Royal Academy of Ballet in Great Britain and in the Cecchetti method schools of the US.
This charming book is the collection of dance writings he enjoyed best by others.
---
196 pages
---
---