Broadway Heartbeat:
Memoirs of a Press Agent
Bernard Sobel / (original) 1953
Heritage House (original), Nabu Press (reproduction) / LC#53-12014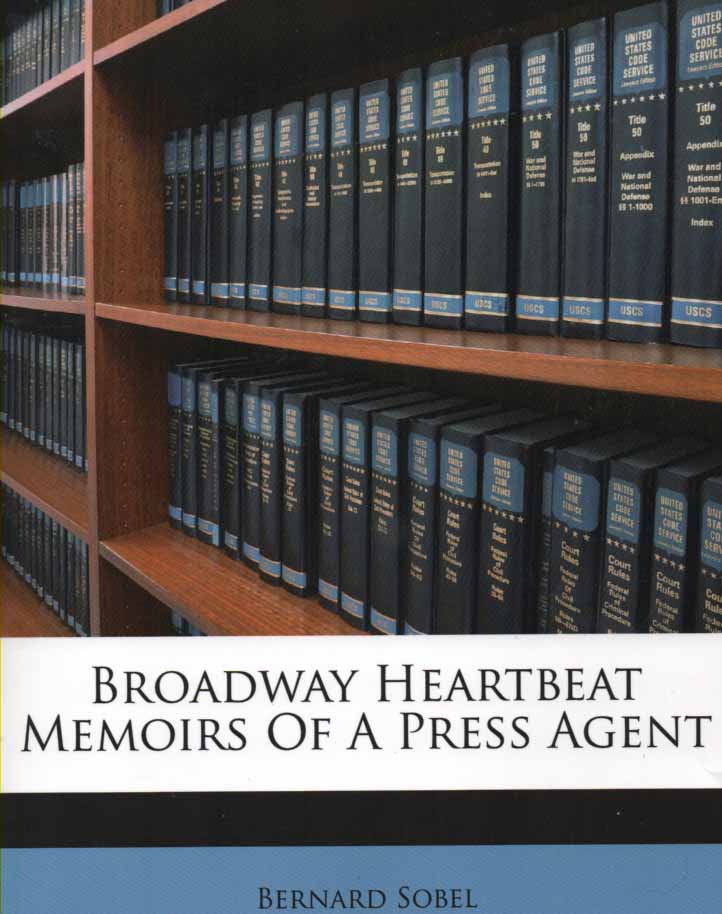 My copy is one of those modern "reproduction of original work" issues,
and I am forever in their debt. Before they came along it was so difficult
to find a copy of an out-of-print book, and if you did the cost was often
beyond your means. Nothing is more heartbreaking if you're a bookworm.
The name "Bernard Sobel" was already familiar to me as an authority on
theatre history, but hearing of his adventures as a press agent made me
more respectful of his authority on all things theatrical. This man had "been
there and known everybody". I can't begin to do justice to his colorful stories
of the great and the notorious characters in early 20th century New York City.
The list of names runs the gamut from Abbott & Costello to Vera Zorina.
---
dimensions: 0.7 x 7.3 x 9.5 in / weight: 1.4 lb / volume: 358 pages
---
---