Dick Van Dyke:
My Lucky Life In and Out
of Show Business
Dick Van Dyke (foreword by Carl Reiner) / 2011
Random House/ 0307592235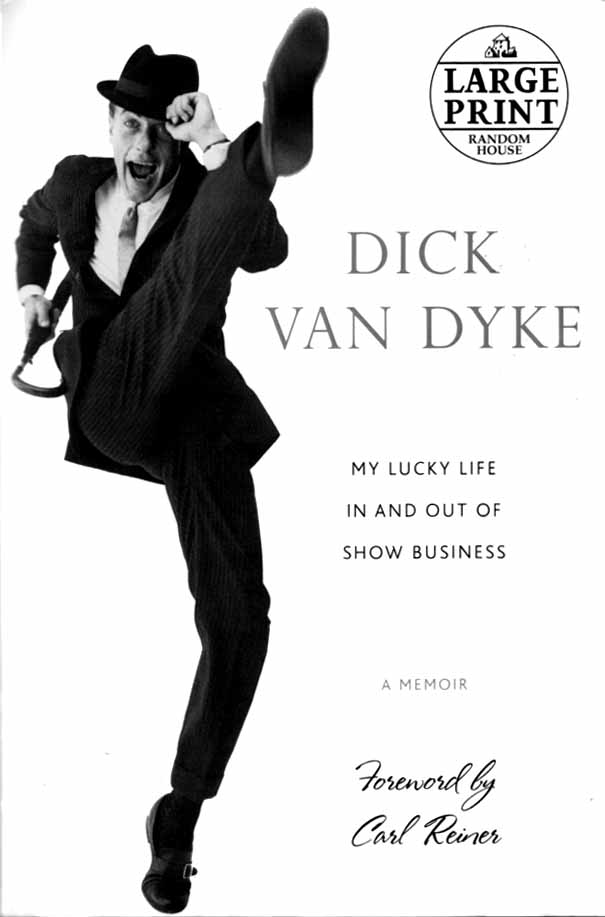 First of all, thank you, Dick and Random House, for making a "Large Print"
edition of this book. All your Baby-Boomer friends appreciate it, myself included.
Secondly (really primarily), I love this man. All right, who doesn't? He radiates good humor and love.
But, more importantly, I got to see him perform in person - in The Music Man in San Francisco - and he was....what can you say?
Well, that's one of my only gripes about the book. He is so careful to say as little about anything he wasn't happy
with, and he has so little to say about that production. I, on the other hand, had to be talked into going.
I'm such a fan of the film version that to me no one could replace Robert Preston. I was so wrong.
With Dick in the lead it became a fresh, new show, and I hated to see it end. I went out and bought tickets for another night.
This man is truly a national treasure. Thanks, Dick... for keeping it clean and always making it funny. Good show!
---
dimensions: 6.4 x 1.1 x 9.5 in. / 1.3 lb / 304 pages
---
---