Gotta Sing, Gotta Dance:
A History of Movie Musicals
John Kobal / 1984
Simon & Schuster / ISBN 0600559289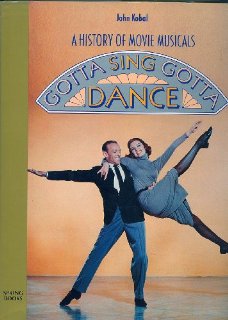 Who knew that Doris Day started out to be a dancer?
Yes, right here on page 238, you'll find that a broken leg at age
fifteen pointed her in the direction of her true calling -- singing.
My copy is an old one (like the owner) but there are several newer
editions available, very reasonably priced (read - "dirt cheap".)
Even if you're a speed reader, it will take you days to get through
it all, but I promise you will enjoy every moment.
---
dimensions: 11.6 x 8.7 x 0.7 in / weight: 3.2 lb / volume: 320 pages
---
---