Lets Dance:
Social, Folk & Ballroom Dancing
Peter Buckman / 1978
Paddington Press / ASIN: B001INAWFG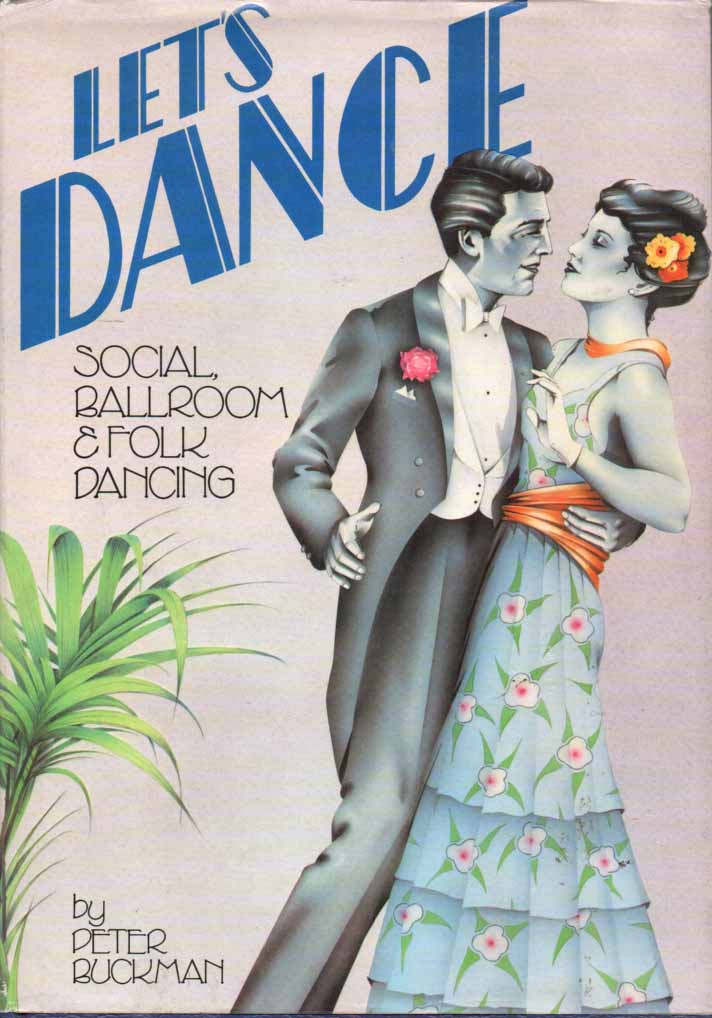 This is not a "how-to" book, but a look at the history of dance
around the world. In the back is an excellent little "Glossary of
Dance Terms" that will prove very useful to a beginning student.
The glossary is especially useful when discussing so many ethnic
styles (all, I might add, with the author's equal respect and
enthusiasm). From the Iroquois to the London society balls he
was interested only in how - and why - people were dancing.
---
dimensions: 8.4 x 5.8 x 0.7 inches / weight: 12.6 ounces / volume: 288 pages
---
---