New York City Ballet In Action
Roger Wood / 1952
Saturn Press / ASIN: B000JD0HA6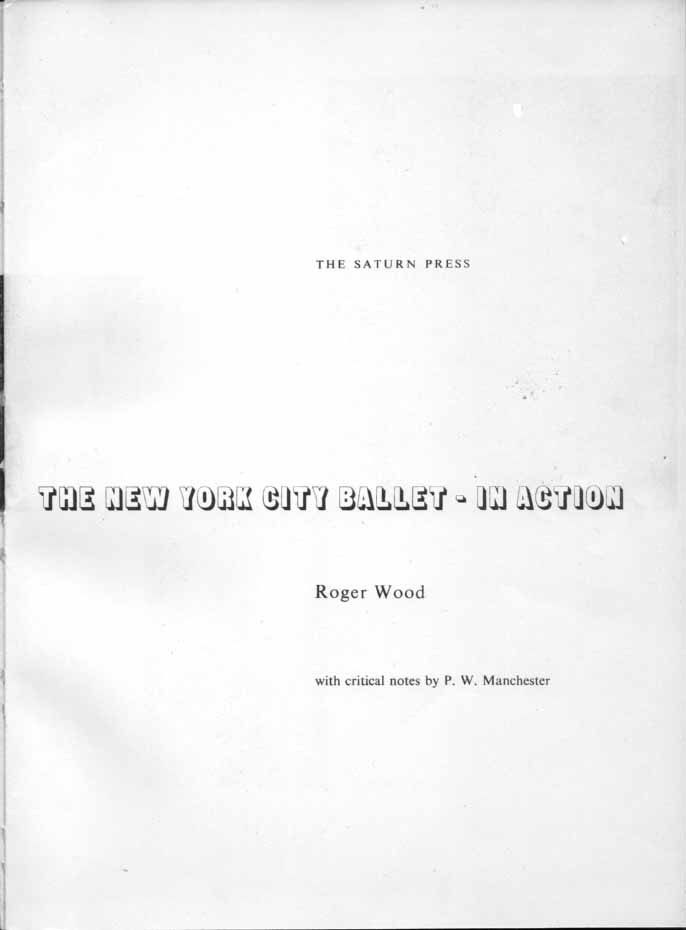 This is a very rare find... a small book in a plain, dingy binding
(I can only assume it once had a bookjacket) that holds photos of
the then still "new-and-controversial" New York City Ballet. Taken
during their London tours in 1950 and 1952, it shows the company
as it was just beginning to make its mark on the world of dance.

The amazing commentary by P.W. Manchester carefully records all
the company's failures as well as their many successes. London
balletomanes who still fancied Fokine's Firebird was an
almost complete flop -- saved only by the dazzling performances
of Maria Tallchief and Nellisa Hayden, etc. etc.
Below I've included a photo of my friend and mentor, Harold Lang
(see "Archivist" webpage) who was dancing as a guest artist with
the company between Broadway shows. He is partnering his friend
the lovely "Tanny" (George Balanchine's wife, Tanaquil LeClercq) in
Bourre Fantasque for the last time.
When they got back to America Harold would go on to star in a long
and successful run of Pal Joey while Tanny would dance
with the company until becoming ill on a 1954 tour in Denmark.
The illness was polio and she would never walk again.
---
---