New York City Vaudeville

Anthony Slide / 2006
Arcadia Publishing / ISBN 0738545627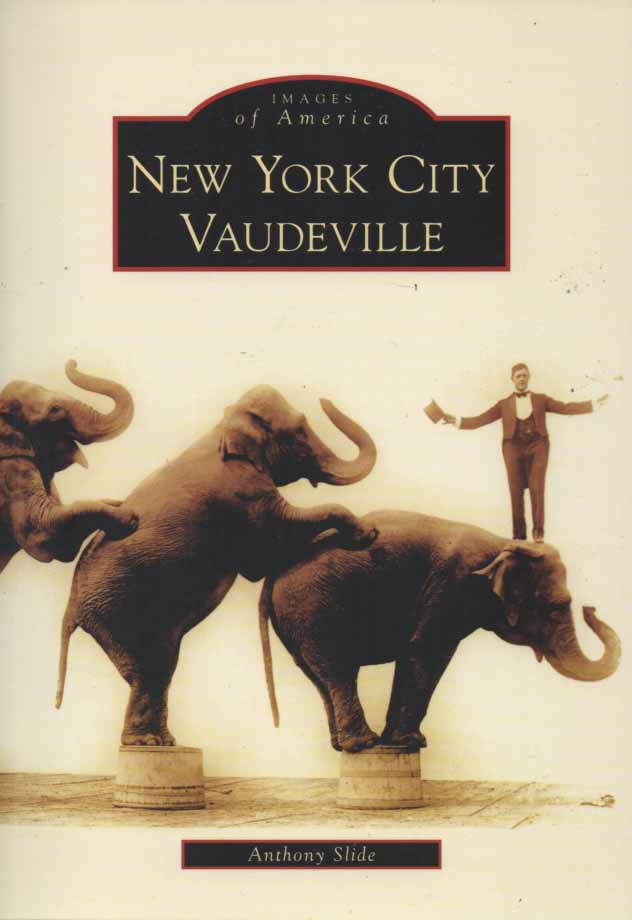 As an addition to the Images Of America series, this little book isn't meant to be
a complete and comprehensive study of "New York City Vaudeville" (how could it be, in
only 128 pages?) but rather first-time look at the subject with lots of great photos.
Bravo to the author for getting as much information into those pages as he did, and for
making the photo captions as interesting as anything in the text. Like the note he made
on Ben Welch's blindness, you get a feeling for the performers as people and of the
vaudeville circuit becoming their own little universe. Give it as a gift to someone under fifty.
---
dimensions: 9.2 x 6.5 x 0.4 in / weight: 13.6 oz / volume: 128 pages
---
---