Pick Yourself Up:
Dorothy Fields and the American Musical
Charlotte Freenspan / 2010
Oxford University Press / ISBN 0195111109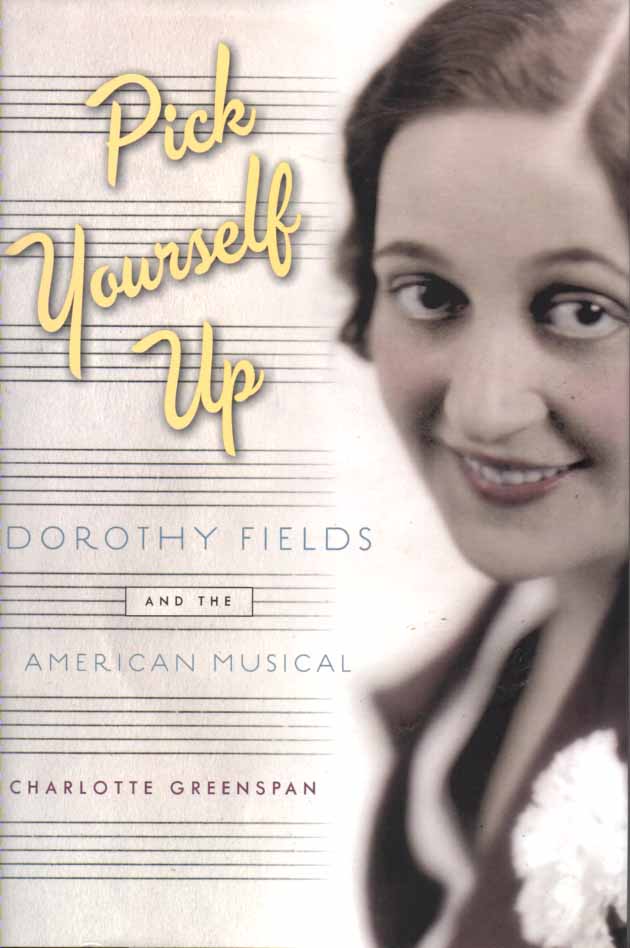 How many songs on my Ipod have lyrics by Dorothy Fields?
The Way You Look Tonight, If My Friends Could See
Me Now, The Rhythm Of Life... how did she do it?
Successful collaborations with some of the biggest-name
composers in show business in a time that wasn't easy on
women working at all. And how many times when I've felt
completely down and out have I remembered to
"pick myself up, dust myself off, and start all over again" ?
---
dimensions: 9.4 x 6.2 x 1.2 inches / weight: 1.4 lb.s / volume: 336 pages
---
---