Private Faces:
Sian Phillips, the Autobiography; My Life in the Theatre, with Peter O'Toole and Beyond
Sian Phillips / 1999
Faber & Faber / ISBN 0571211194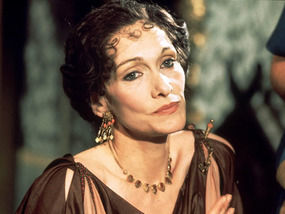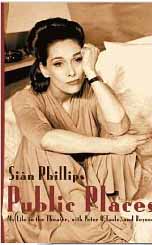 (Sian Phillips in her best-known role for television, Livia in "I, Claudius")
This first book (Private Faces) deals with her life in Wales, with her early love of theatre and determination to make it her career.
She begins acting at eleven, and along the way runs into Dylan Thomas and Richard Burton, but this book is as much about a love of the Welsh
countryside of her childhood as a passion for theatre.
dimensions: 7.5 x 5 x 1 in - weight: 8.5 oz - volume: 272 pages
---
Public Places: My Life in the Theatre, with Peter O'Toole and Beyond
Sian Phillips / 2004
Faber & Faber / ISBN 0340712562
She'd written a book of memories, but once she got going she realized what a wealth of experiences she'd been privileged
to be part of in her lifetime. So many remarkable people (well-known or unknown) couldn't be left out and the amazing stories
of Cambodia, South America, must be told. The times when she was seeing the beginning of the "Killing Fields"; rebellion in
South America,and a 10+ on the danger scale for the trip she and O'Toole take up the Orinoco River in a boat he called the "soapdish,"
paddled by a native who only wanted desperately to go home.
These were the kinds of "leisure activities" that her then-husband husband, Peter O'Toole, needed to help combat his nerves when he wasn't drinking.
That and so much more.
---
---