All the Kings Horses
(out-of-town tryouts, two weeks before Broadway opening)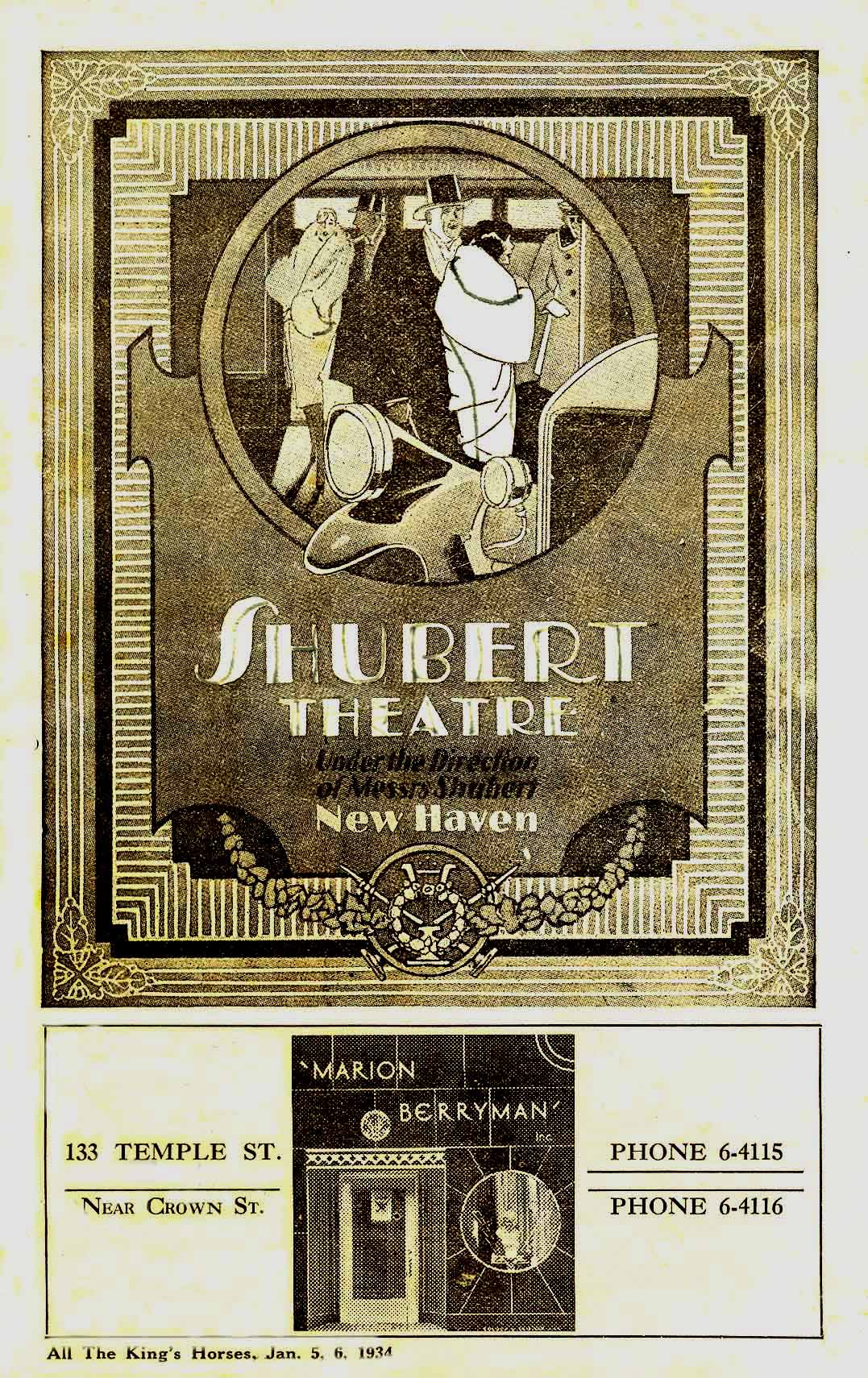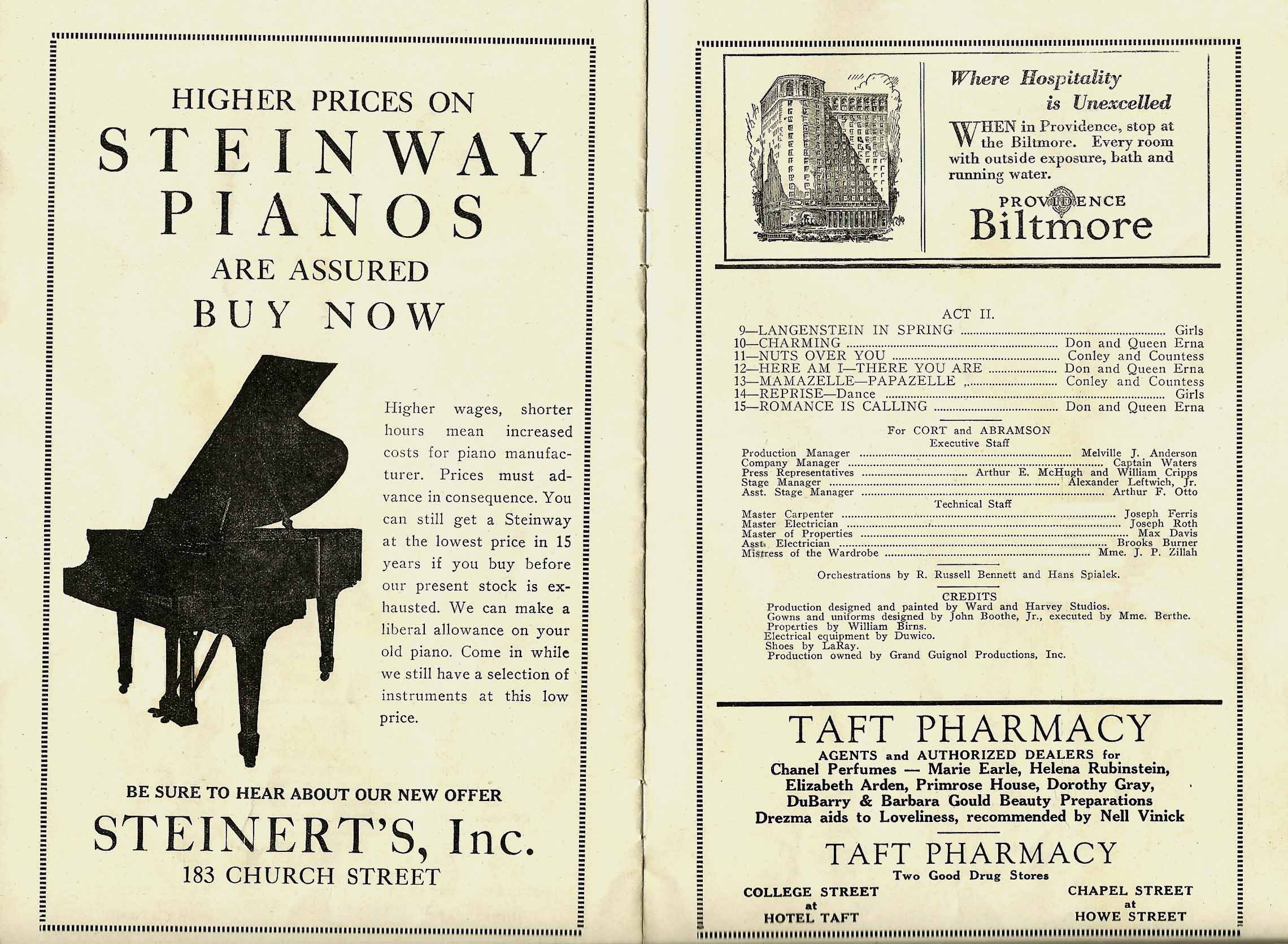 Music by: Edward A. Horan; Book by: Frederick Herendeen; Lyrics by: Frederick Herendeen
Setting: Andre Kessel's Barber Shop; In front of the Palace; A Room in the King's Quarters;
The Royal Bed Chamber; The Morning Room in the Palace; The Royal Gardens.
(starring Guy Robertson / Musical / 120 performances)
All the King's Horses opened st the Broadway Shubert Theatre January 30, 1934 and ran through February 1934
before moving to the Imperial Theatre, reopening February 19, 1934 and running through May 12, 1934.
---

- New York Daily News / May 4, 1934 (pg.299) -
---
A film version starring Carl Brisson and Mary Ellis
was released in February 1934 by Paramount Studios.
Movie star changes places with a king who looks exactly like him, causing complications for all concerned.
---
---