Applause
---
(starring Lauren Bacall / 896 performances / 1970 Tony Award for Best Musical)
Applause opened March 30, 1970 and ran through July 27, 1972 at the Palace Theatre.
---
- with Lauren Becall -
---
New York Times / May 12, 1972 (pg.48)
NO 'APPLAUSE' ROLE FOR RITA HAYWORTH
Rita Hayworth will not be the summer replacement for Lauren Bacall in the Broadway hit musical "Applause." The noted film actress,
who had been scheduled to take over the star role as Margo Channing, the aging Broadway actress, on July 19, notified the producers
Monday night that she was dropping out of rehearsals because she was having difficulty learning the part.
---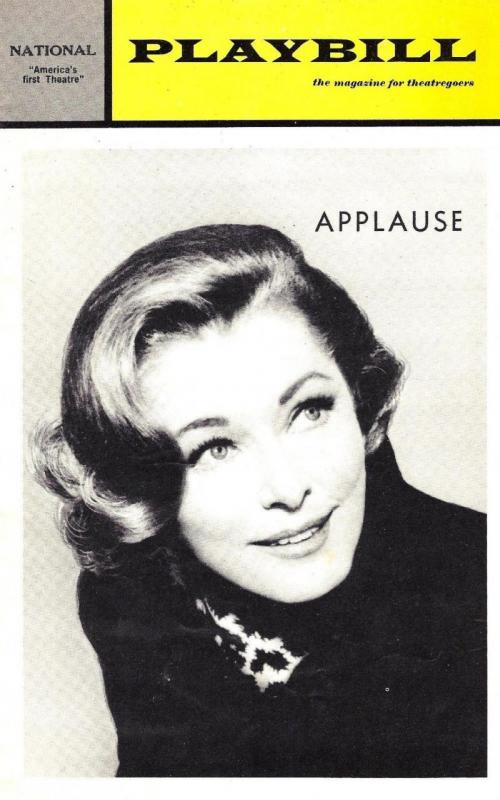 - with Ann Baxter -
---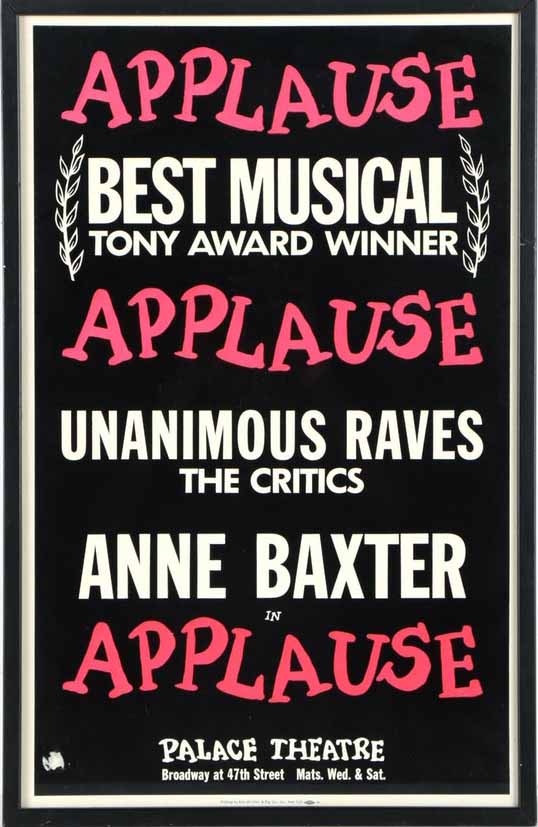 ---
---