Damn Yankees
Adelphi Theatre / June 13, 1955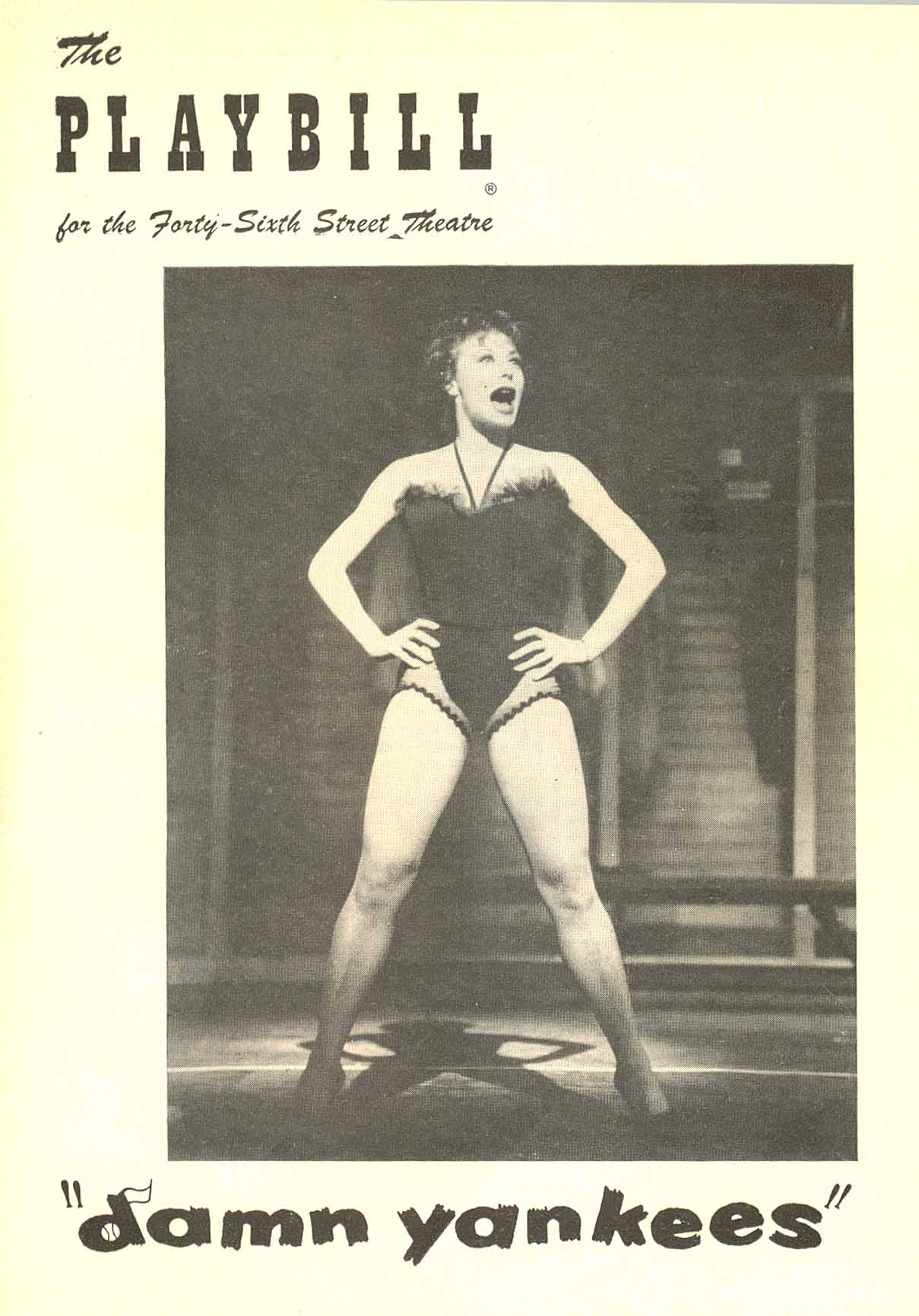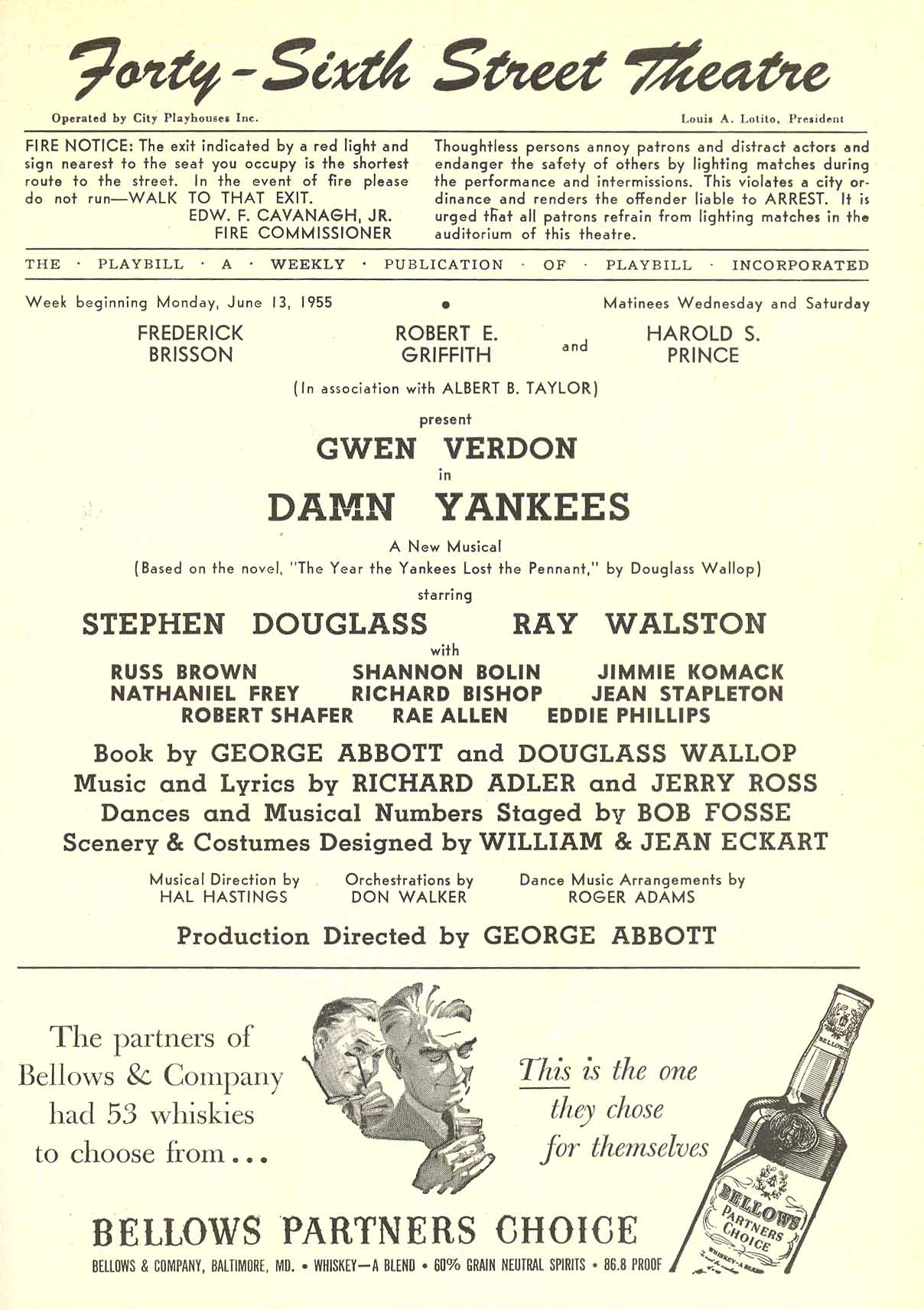 (starring Gwen Verdon, Ray Walston / 1019 performances / 1956 Tony Award for Best Musical)
Damn Yankees opened May 5, 1955 and ran through May 4, 1957 at the 46th Street Theatre.
It then reopened May 6, 1957 and ran through October 12, 1957 at the Adelphi Theatre.
Other 1956 Tony Awards: Ray Walston (Best Actor in a Musical), Gwen Verdon (Best Actress in a Musical),
Russ Brown (Best Featured Actor in a Musical), Bob Fosse (Best Choreography),
Hal Hastings (Conductor and Musical Director), Harry Green (Stage Technician).
---