The Decline and Fall of the Entire World As Seen
Through the Eyes of Cole Porter, Revisited
Square East Theatre / August 31, 1965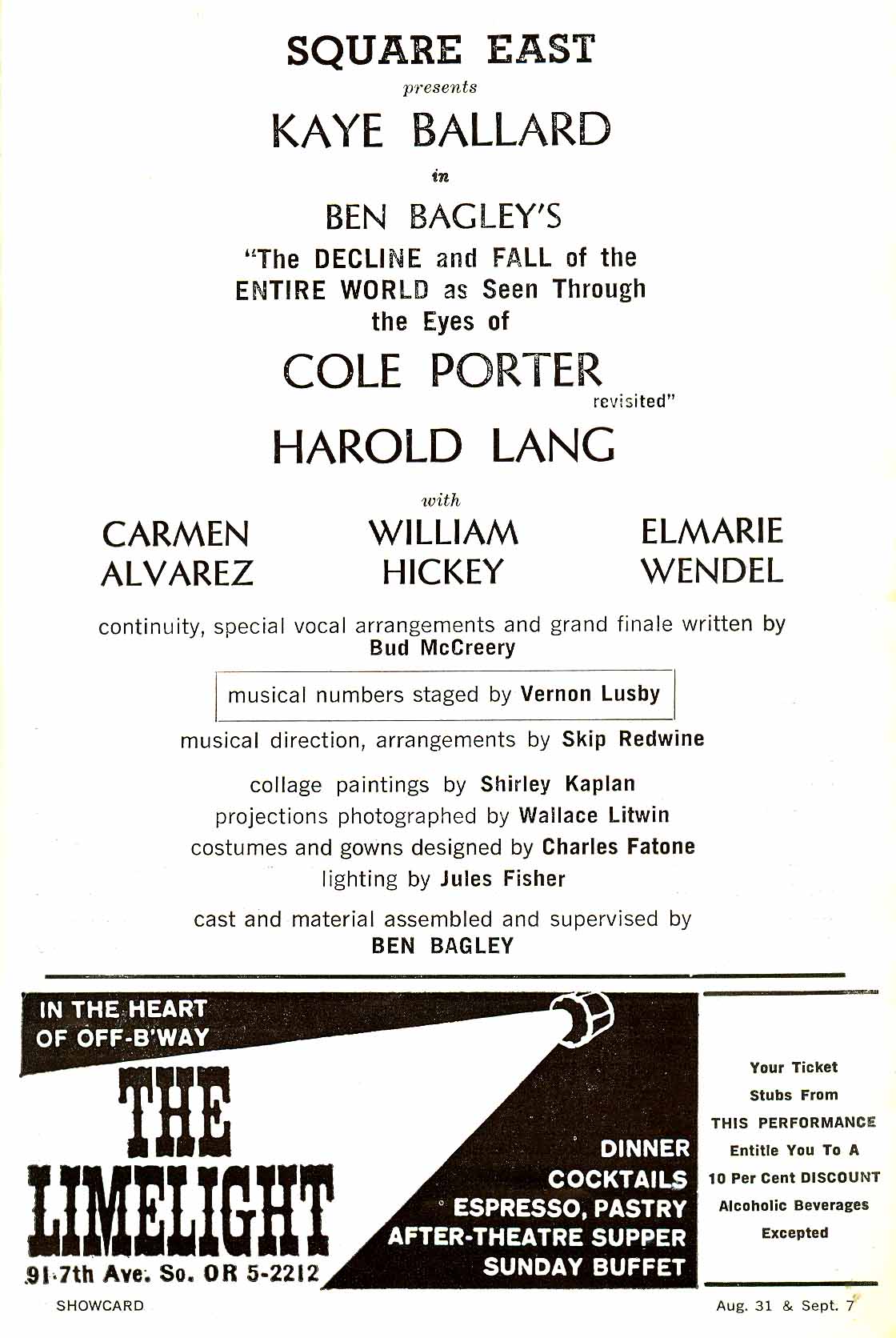 (starring Harold Lang, Kaye Ballard / 273 performances)
The show opened at the Square East Theatre on March 31, 1965.
---
---
The Decline and Fall...Eyes of Cole Porter
Music and Lyrics by Cole Porter | Based on the New York production | assembled and directed by Ben Bagley
Ben Bagley, the proven master of revue, has concocted a tongue-in-cheek historic cavalcade from the rare jewels of Cole Porter's vast musical treasure trove.
The 'world' under scrutiny is that between 1919 and 1945 when, indeed, some considerable declining and falling went on. Here, the generally unsuspected
meanings behind many of Porter's songs indicate that during times of chaos and destruction, he saw the world with an impudent, highly sophisticated and indomitably
euphoric gaze. Porter created a world of his own through his songs, and made ours richer in the process.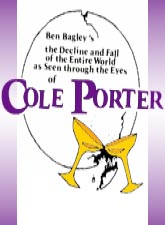 ---