Donaldson Awards: 1945-46
Billboard Magazine's 3rd Annual Eligibility List for Achievement in the Theatre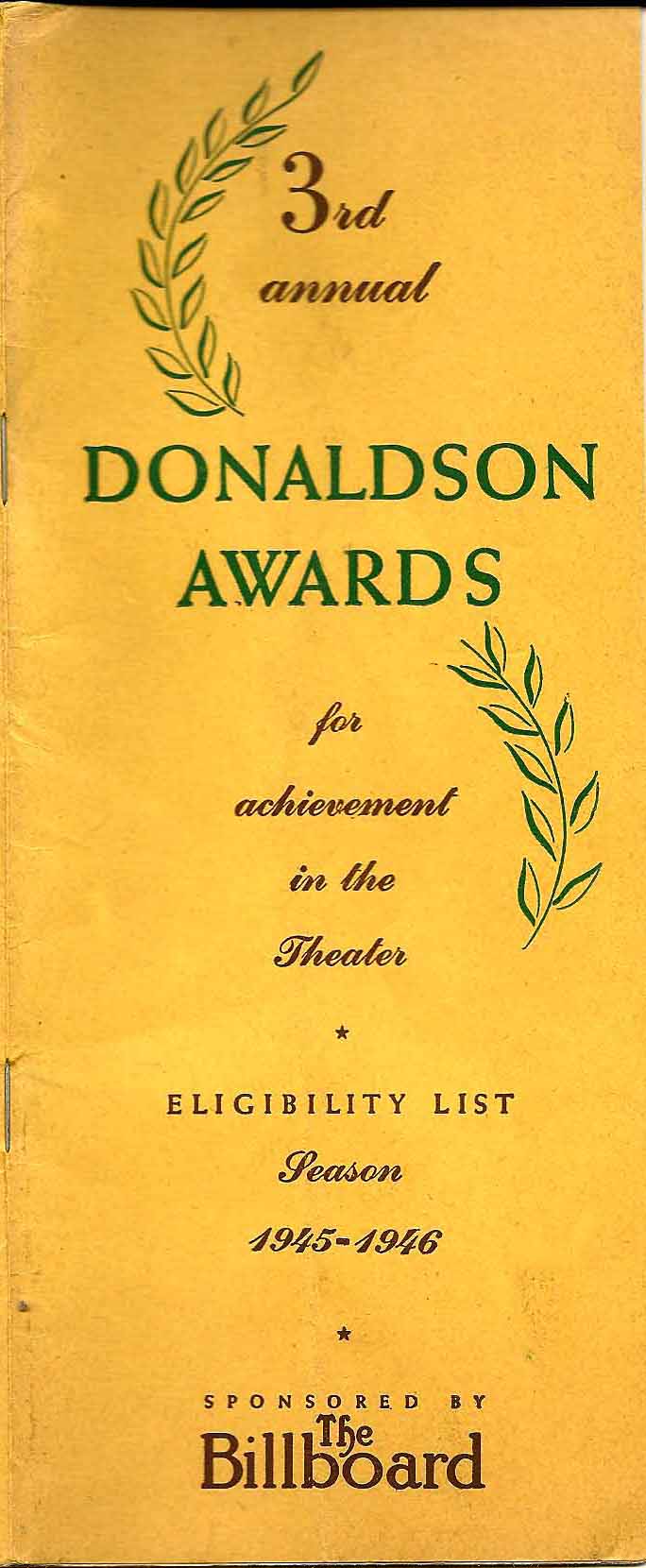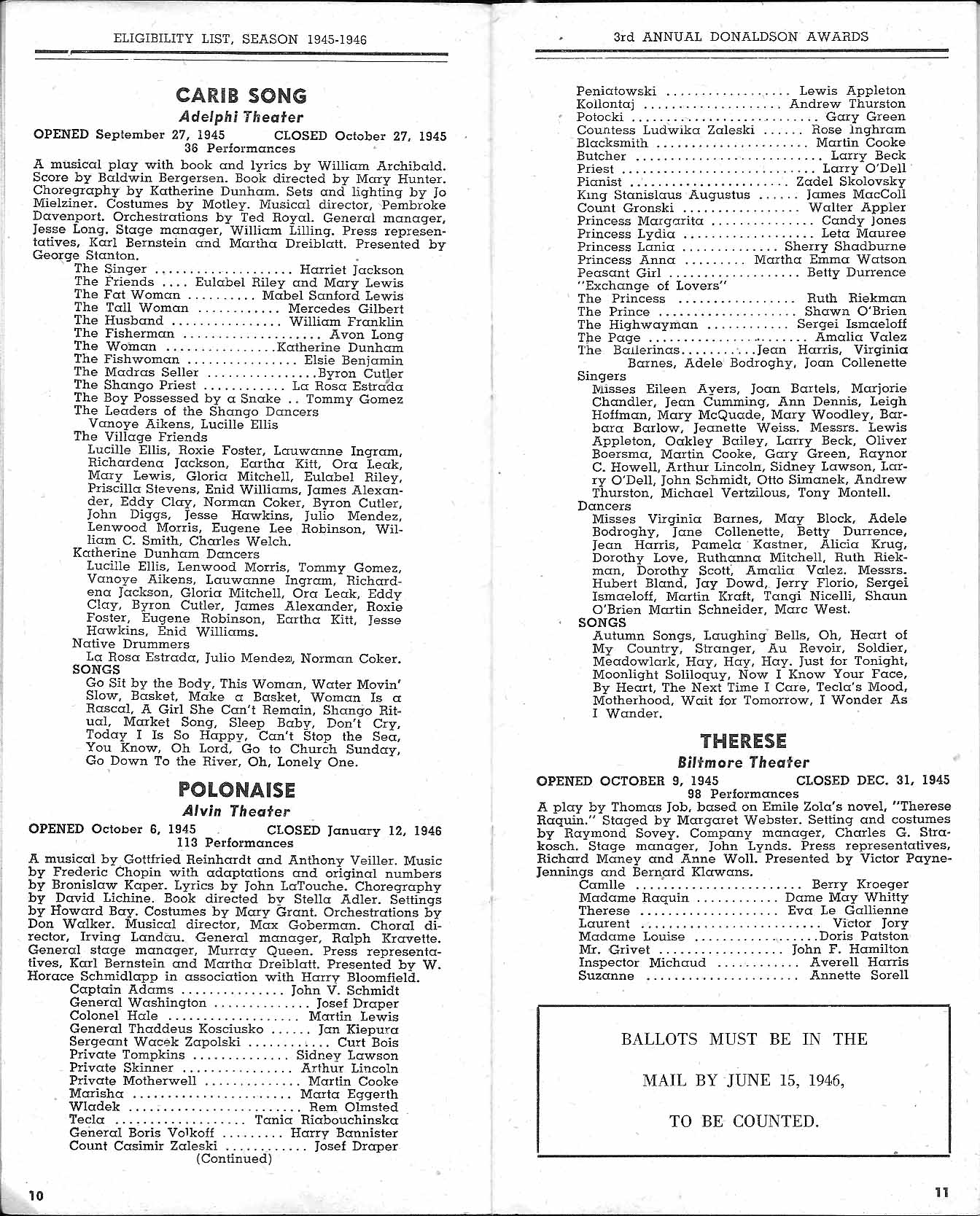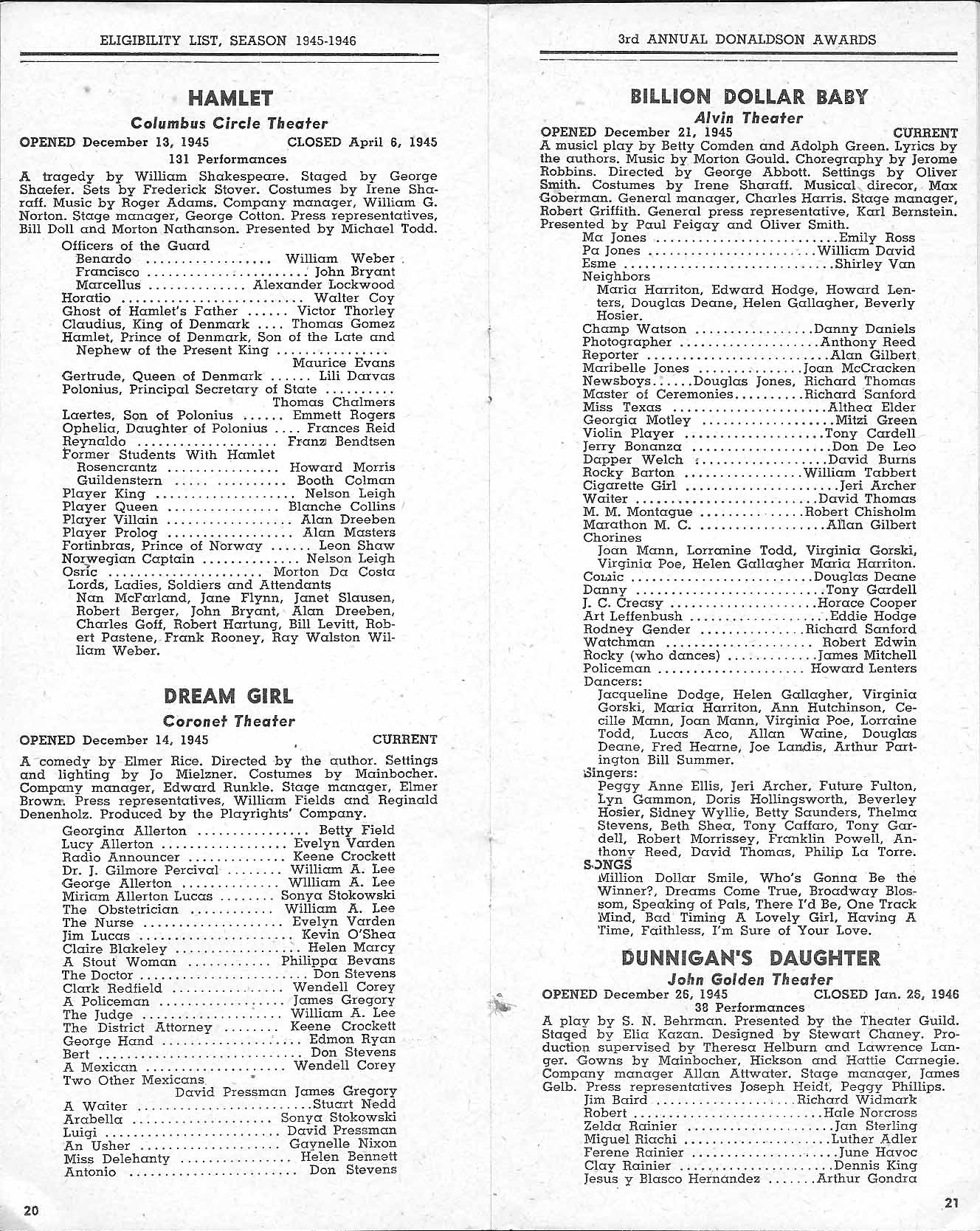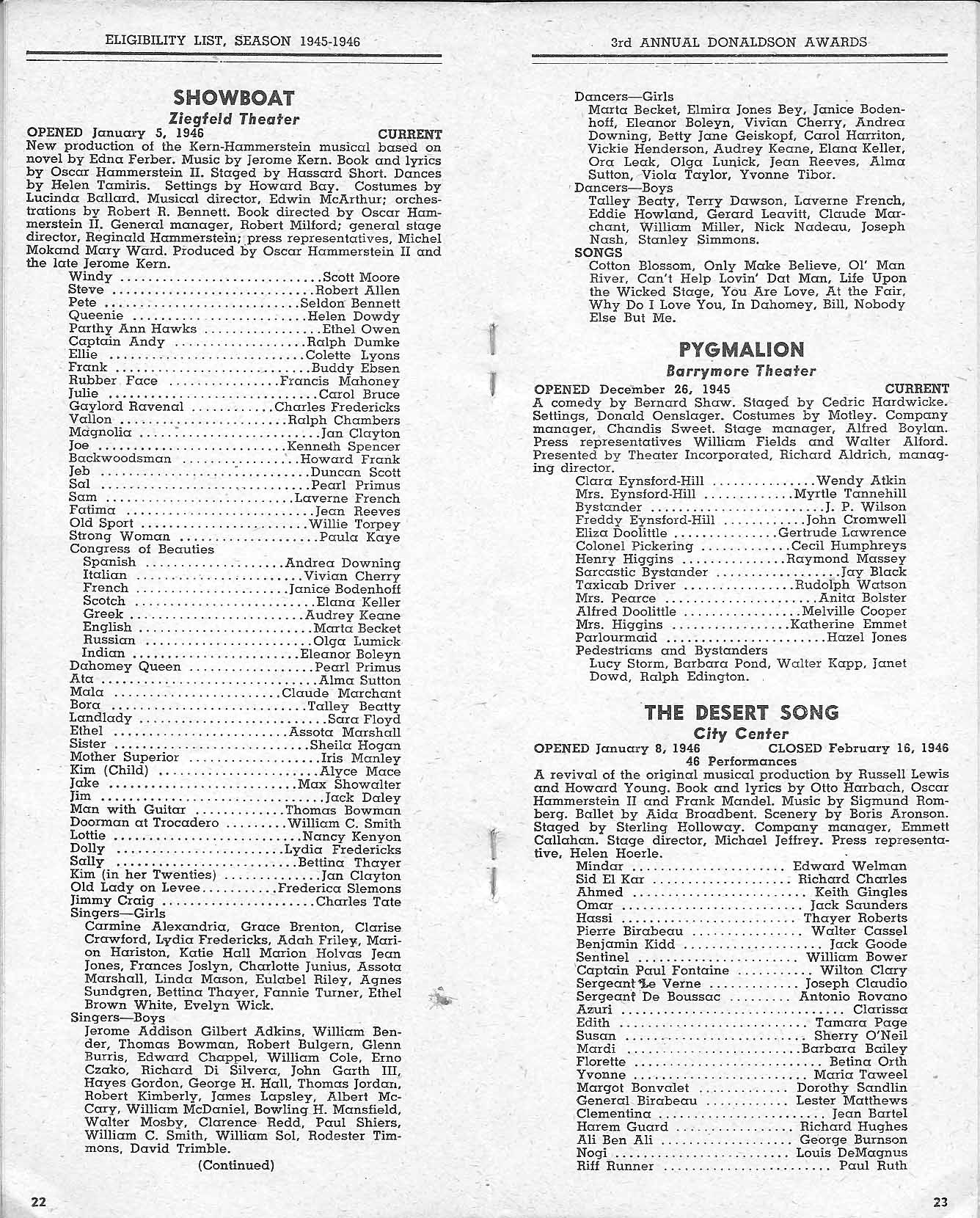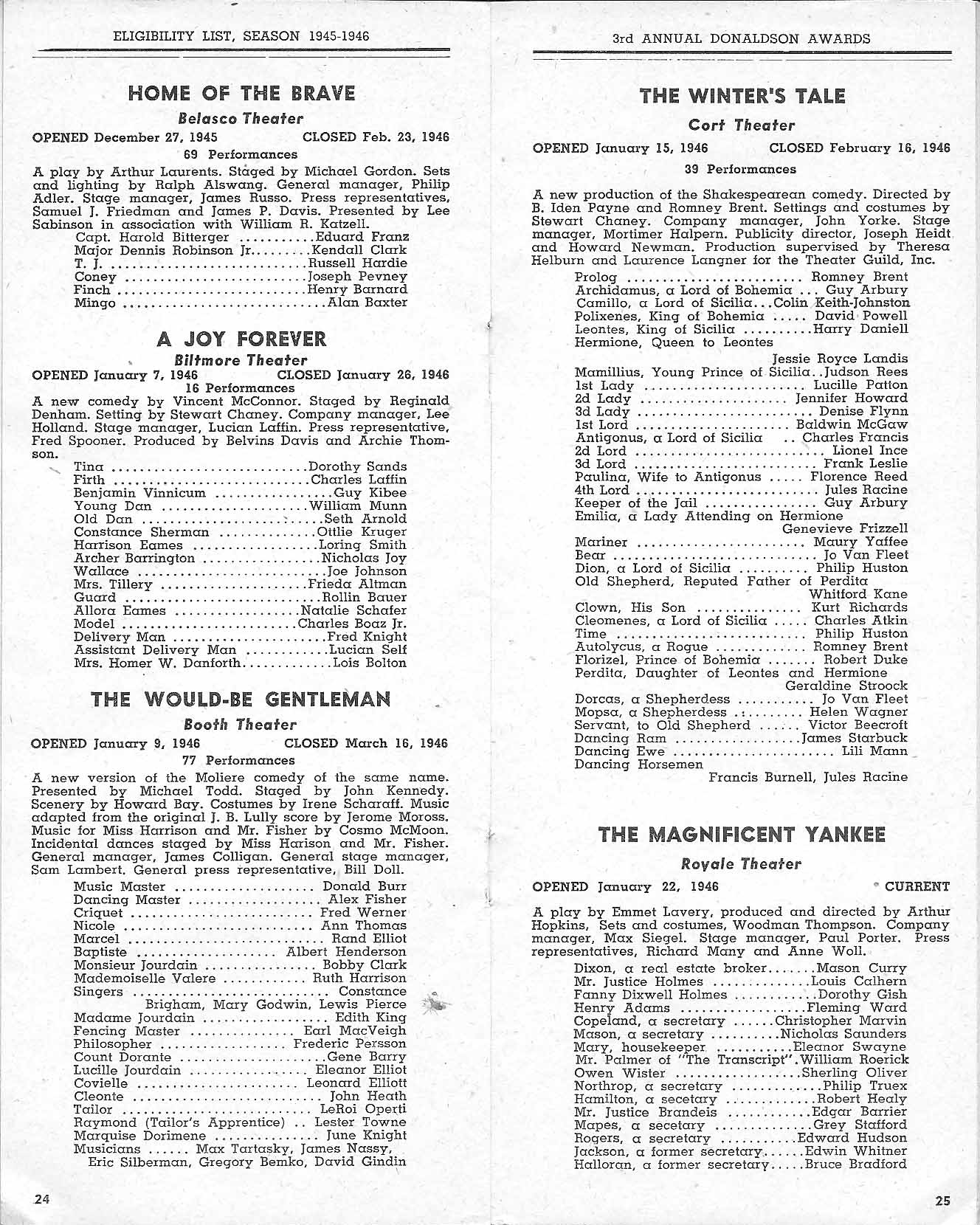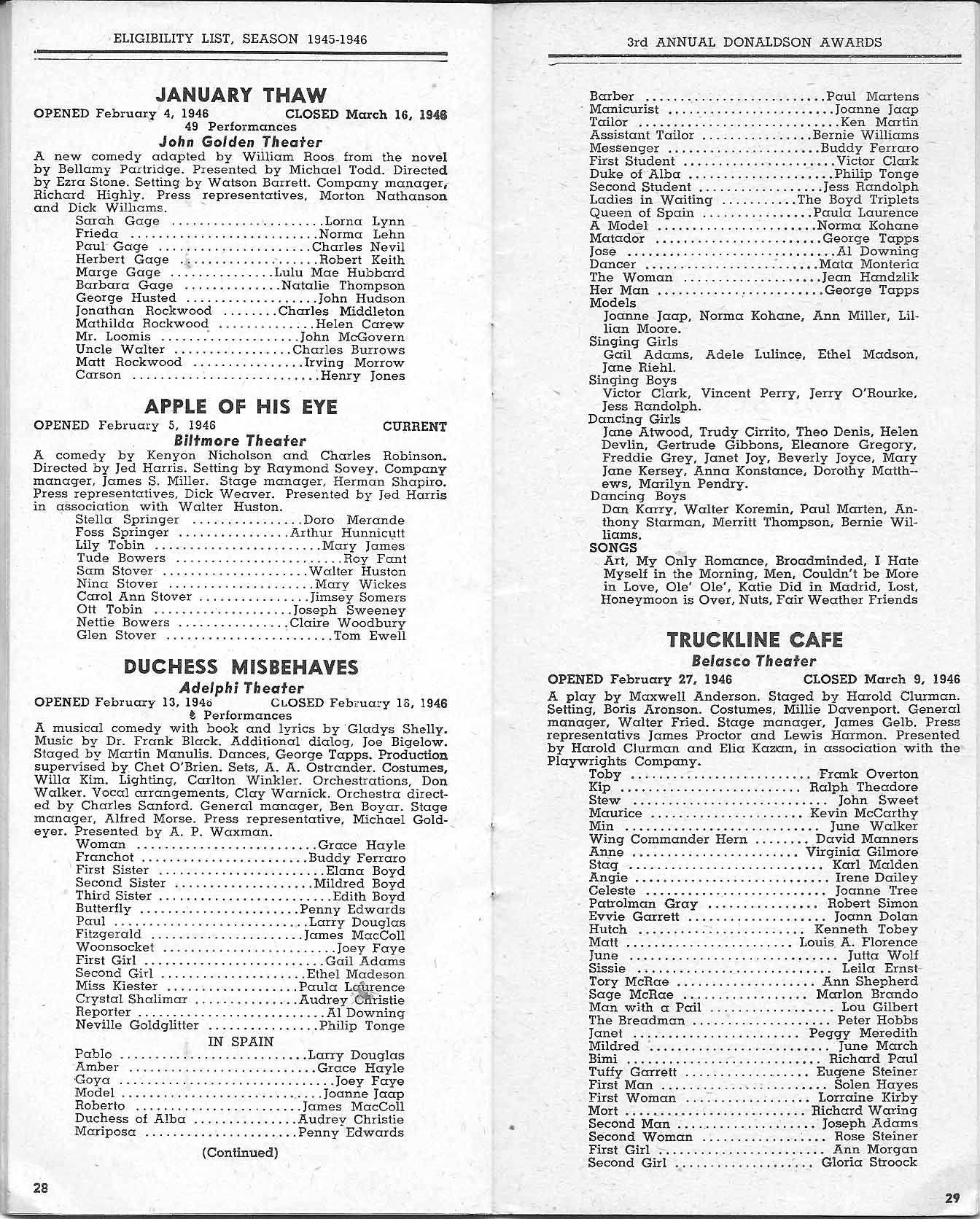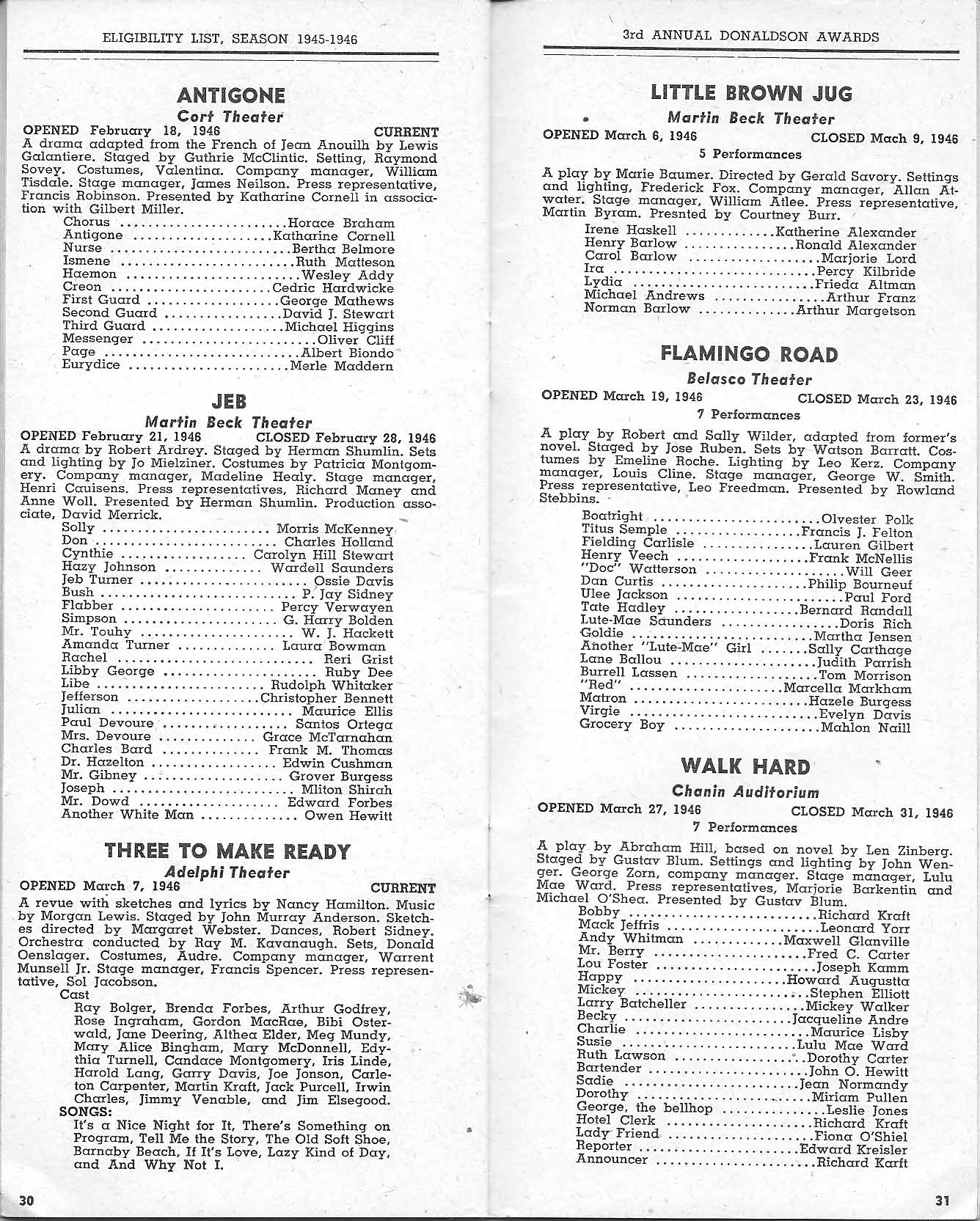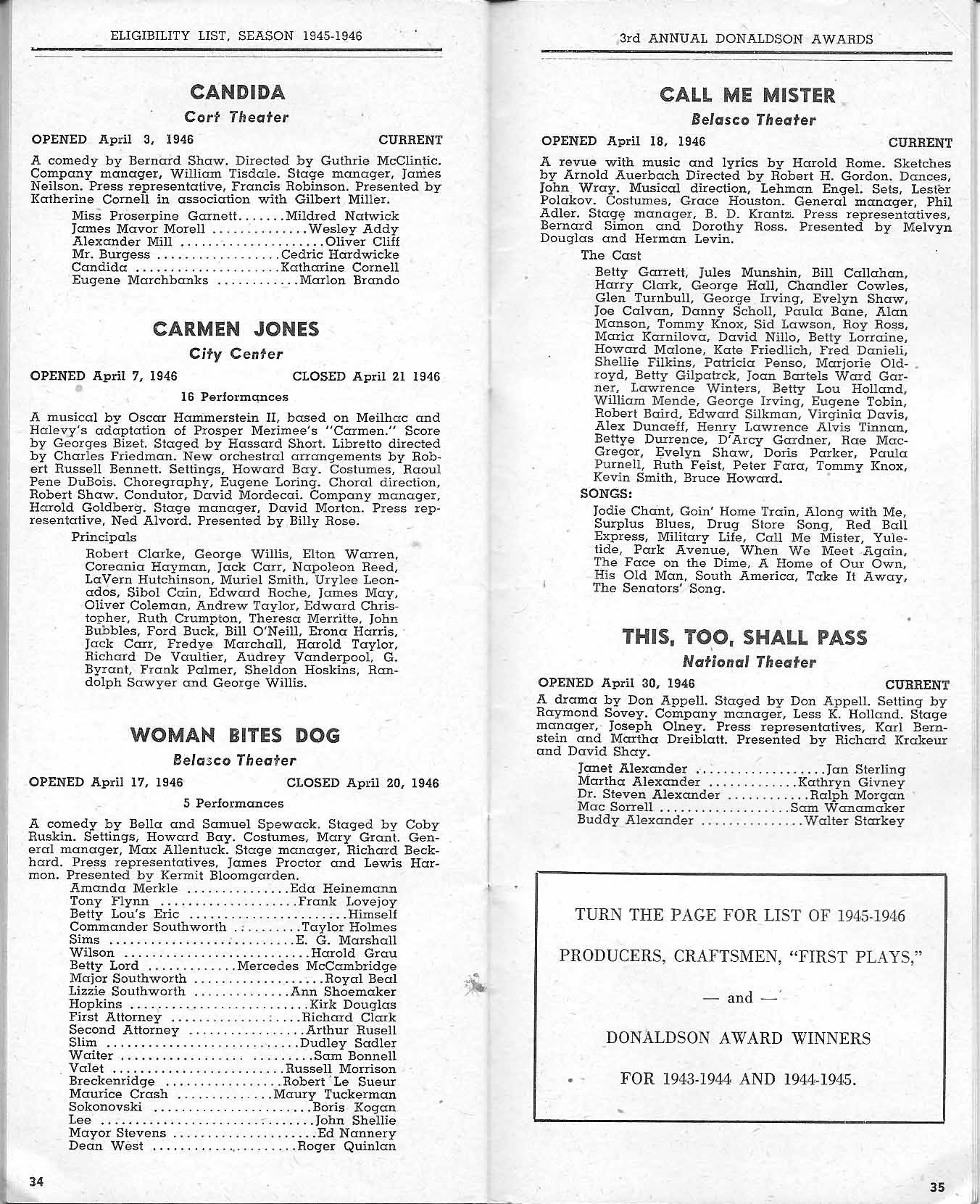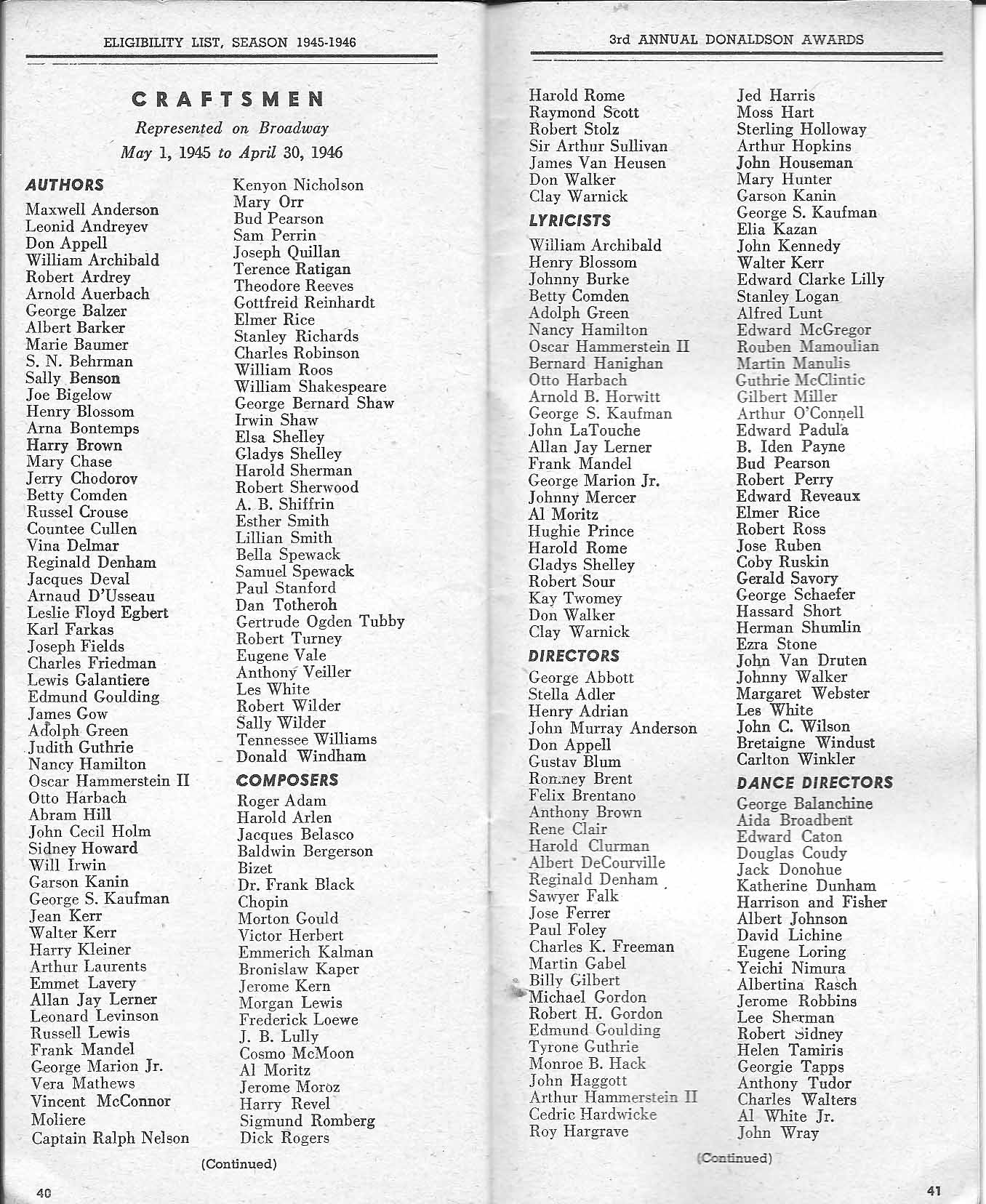 ---
The Donaldson Awards were established in 1944 by the drama critic Robert Francis
in honour of the founder of Billboard, W. H. Donaldson (1864–1925).
Categories included 'best new play', 'best new musical', 'best performance',
'best debut' and 'best costumes and set design'. The winners were chosen by
votes of the theatre community at large with no predetermined nominees and
the winners were presented with a gold key and a scroll. The awards were
discontinued in 1955 having been overshadowed by the Antoinette Perry Awards ("Tonys").
(Actual program measures 3 1/2"x 8 1/2")
---
---