Fiddler On The Roof
Majestic Theatre / April 1969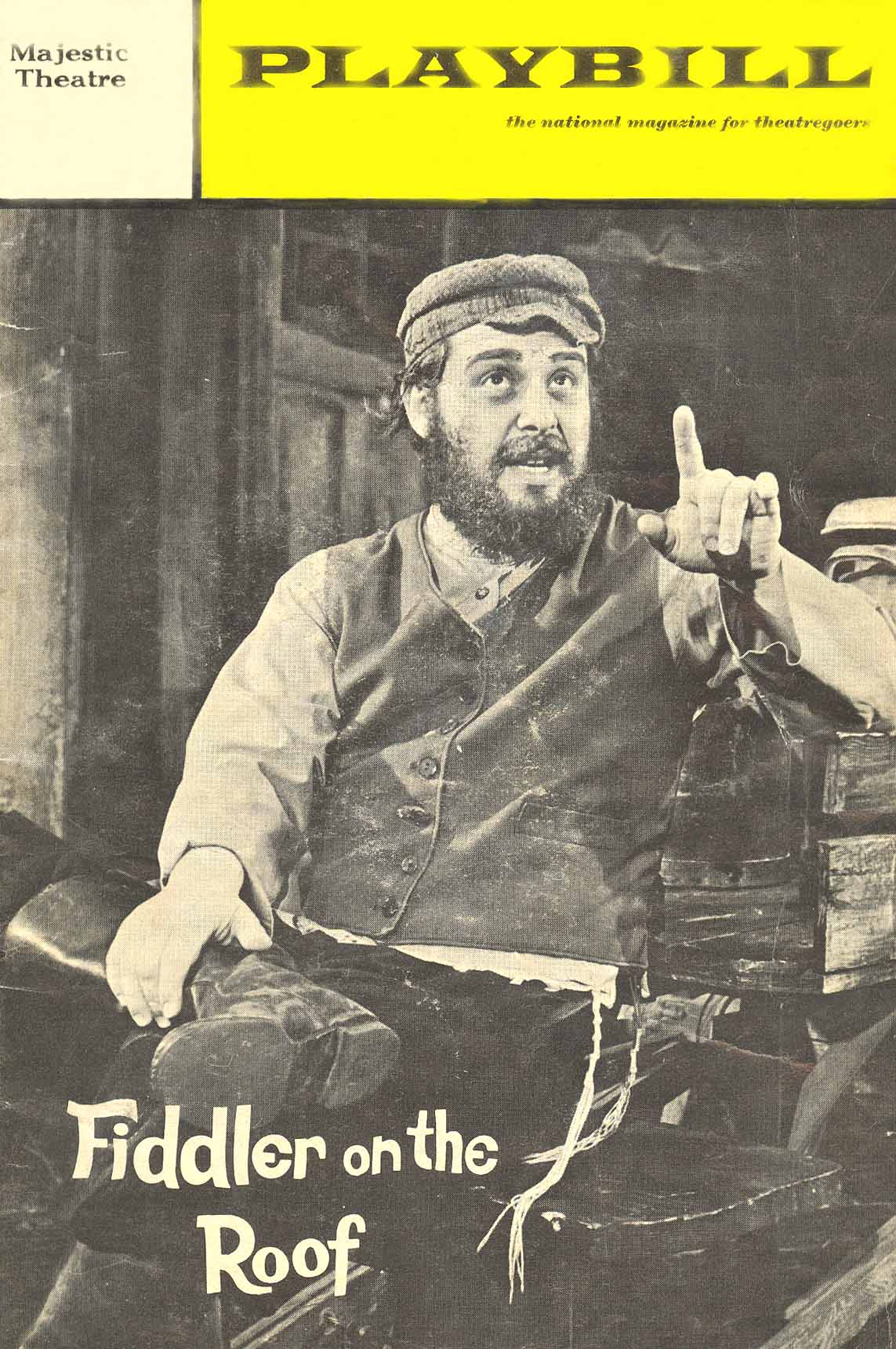 (starring Harry Goz, Rae Allen / 3242 performances / 1965 Tony Award for Best Musical)
*Young cast members in this production included Bette Midler, Robert Morse and Adrienne Barbeau.
Fiddler On the Roof opened September 22, 1964 at the Original Imperial Theatre
and ran until February 25, 1967, reopened February 27, 1967 at the Majestic Theatre and ran
until December 14, 1970, then reopened again December 16, 1970 at the Broadway Theatre,
where it eventually closed July 2, 1972. It was given a Special Tony Award in 1972 as the
longest-running musical in Broadway history (at that time).
---
---