HellzaPoppin
souvenir program / Winter Garden / 1940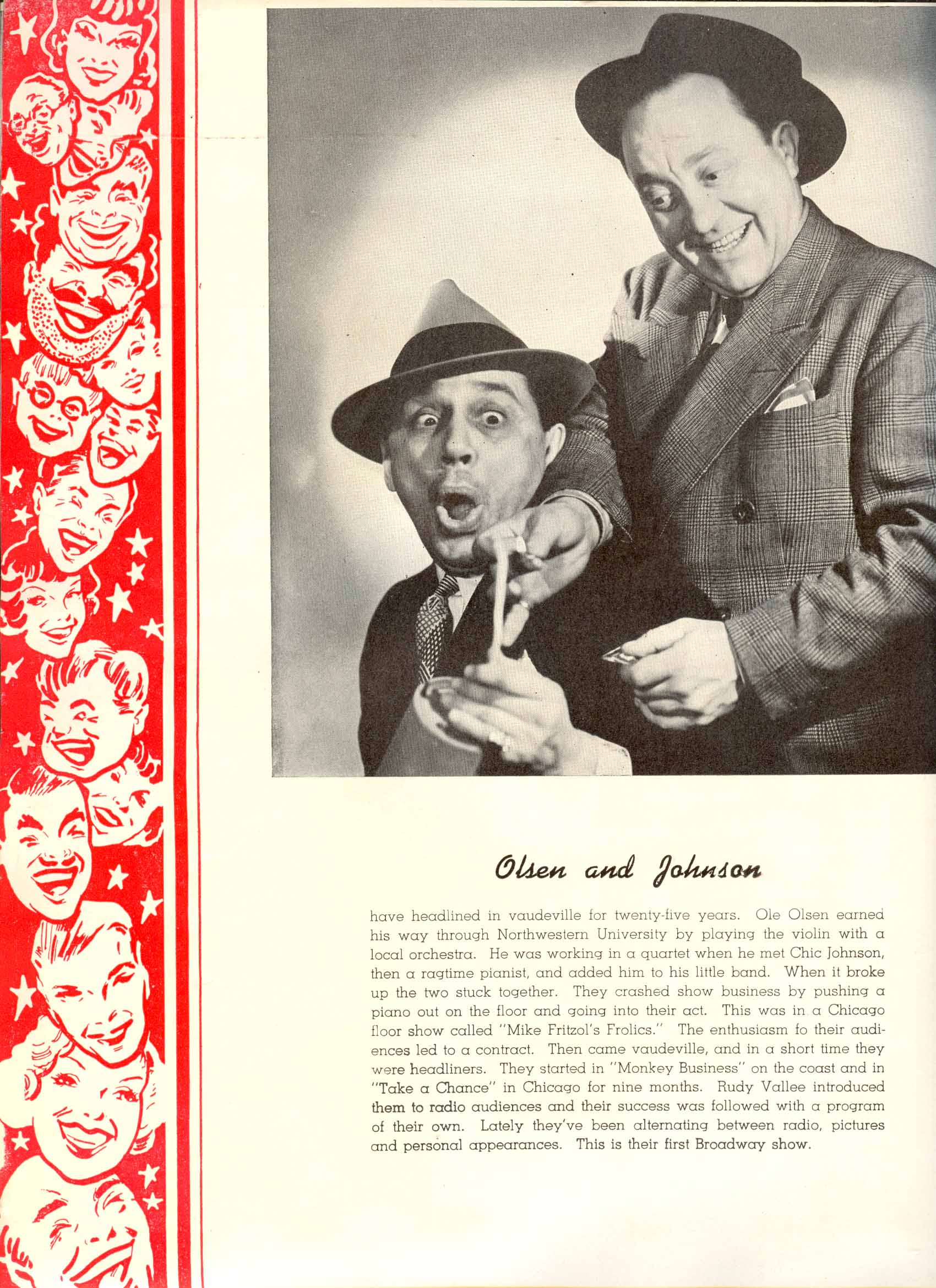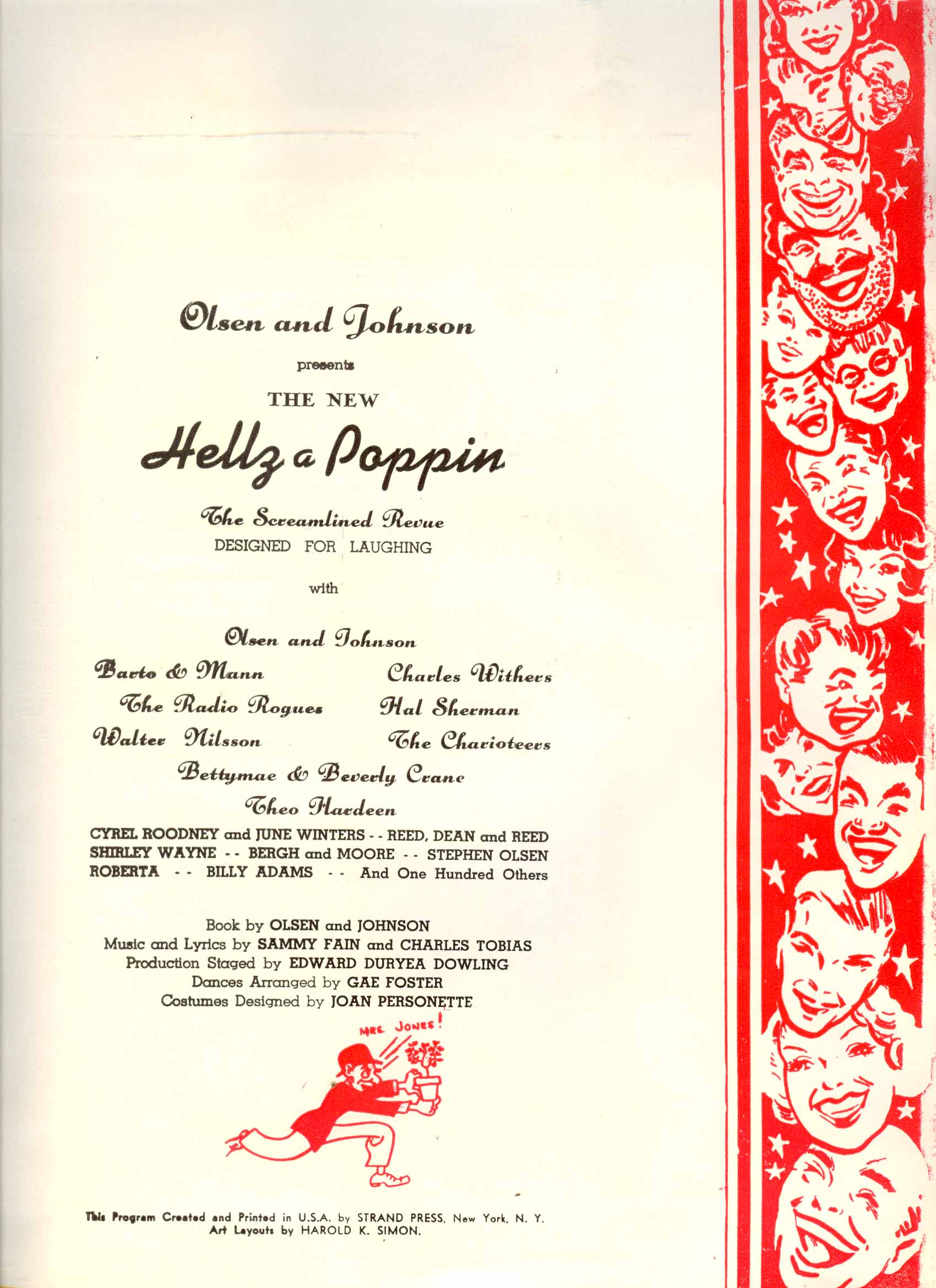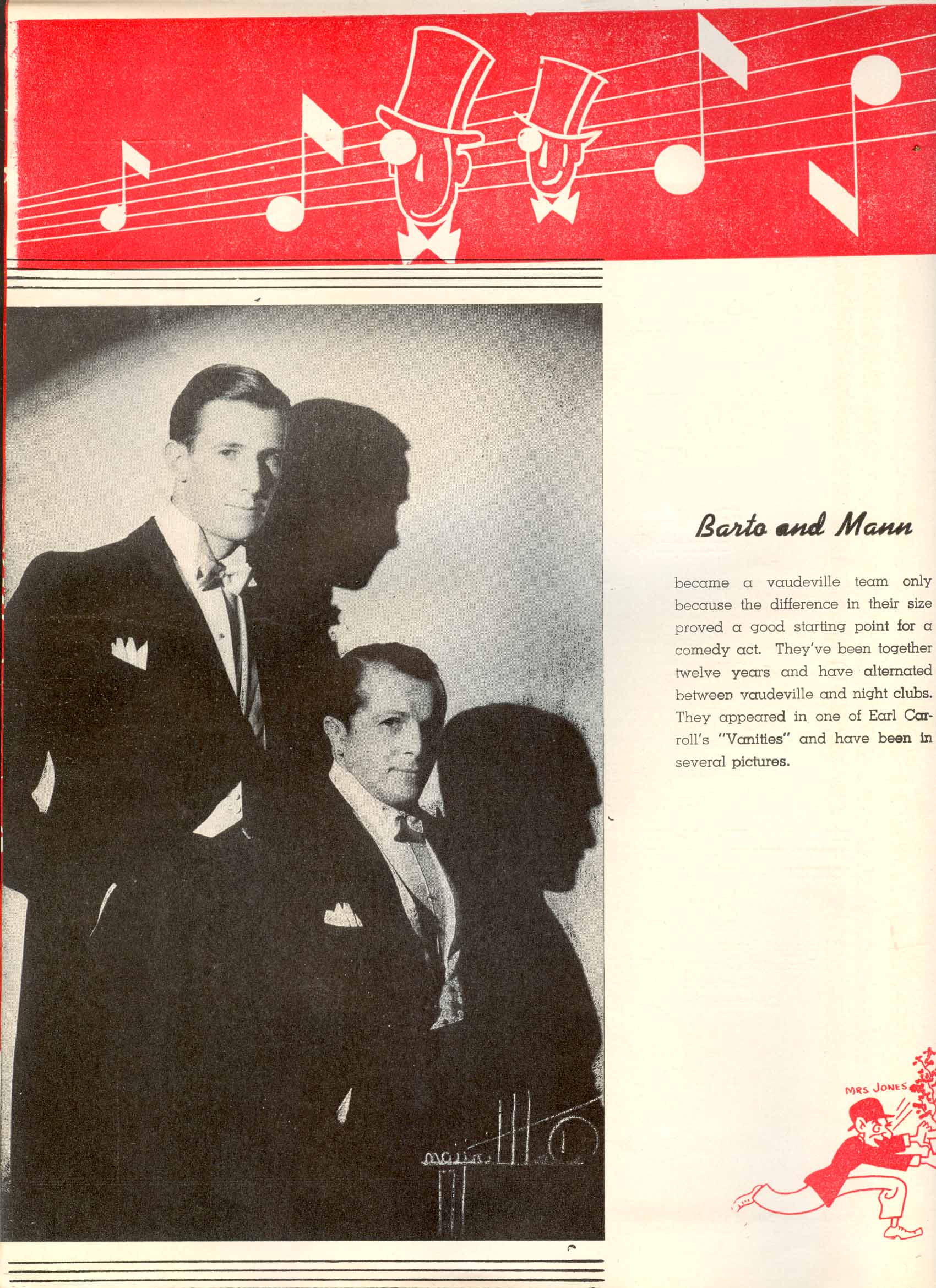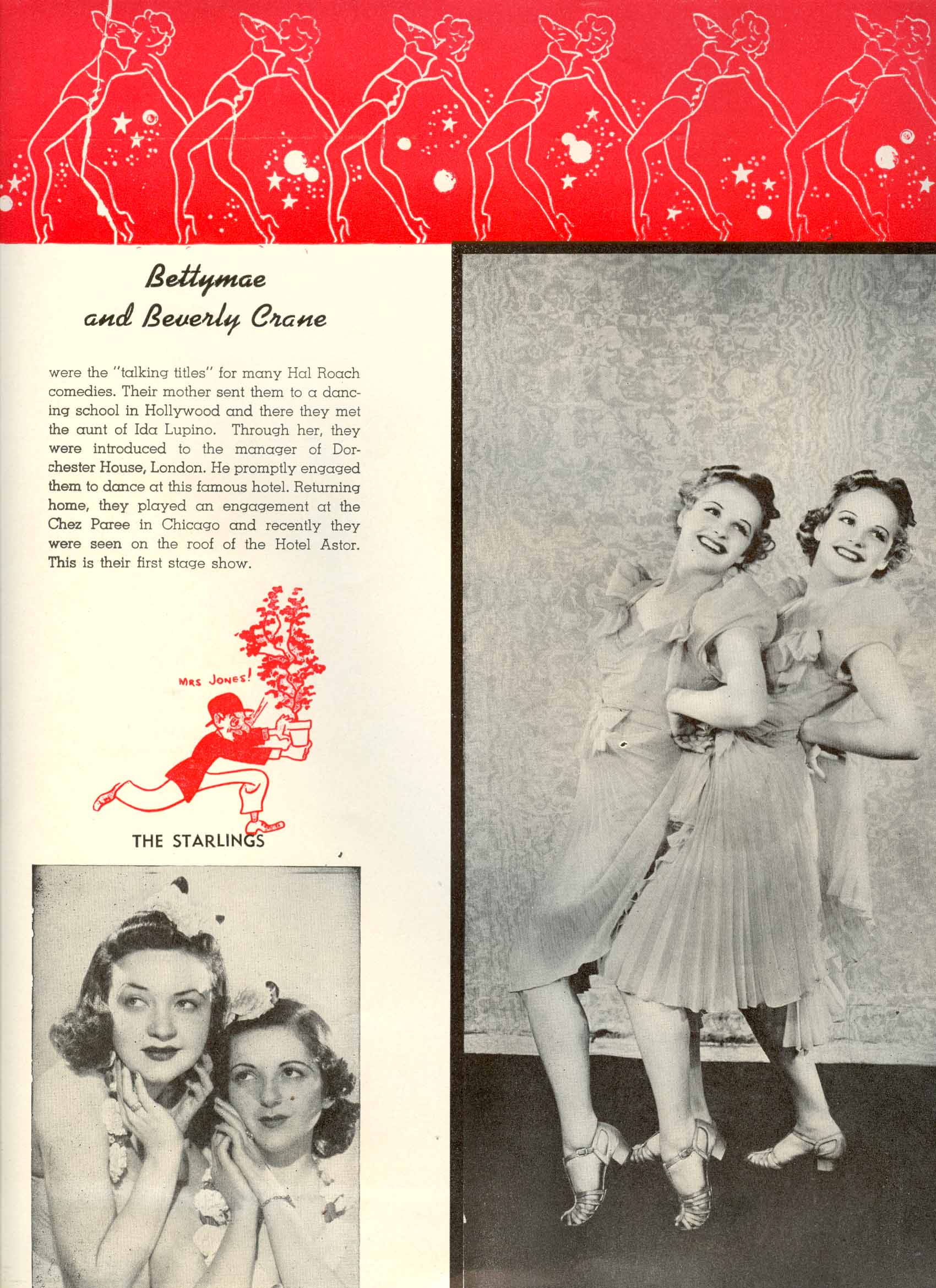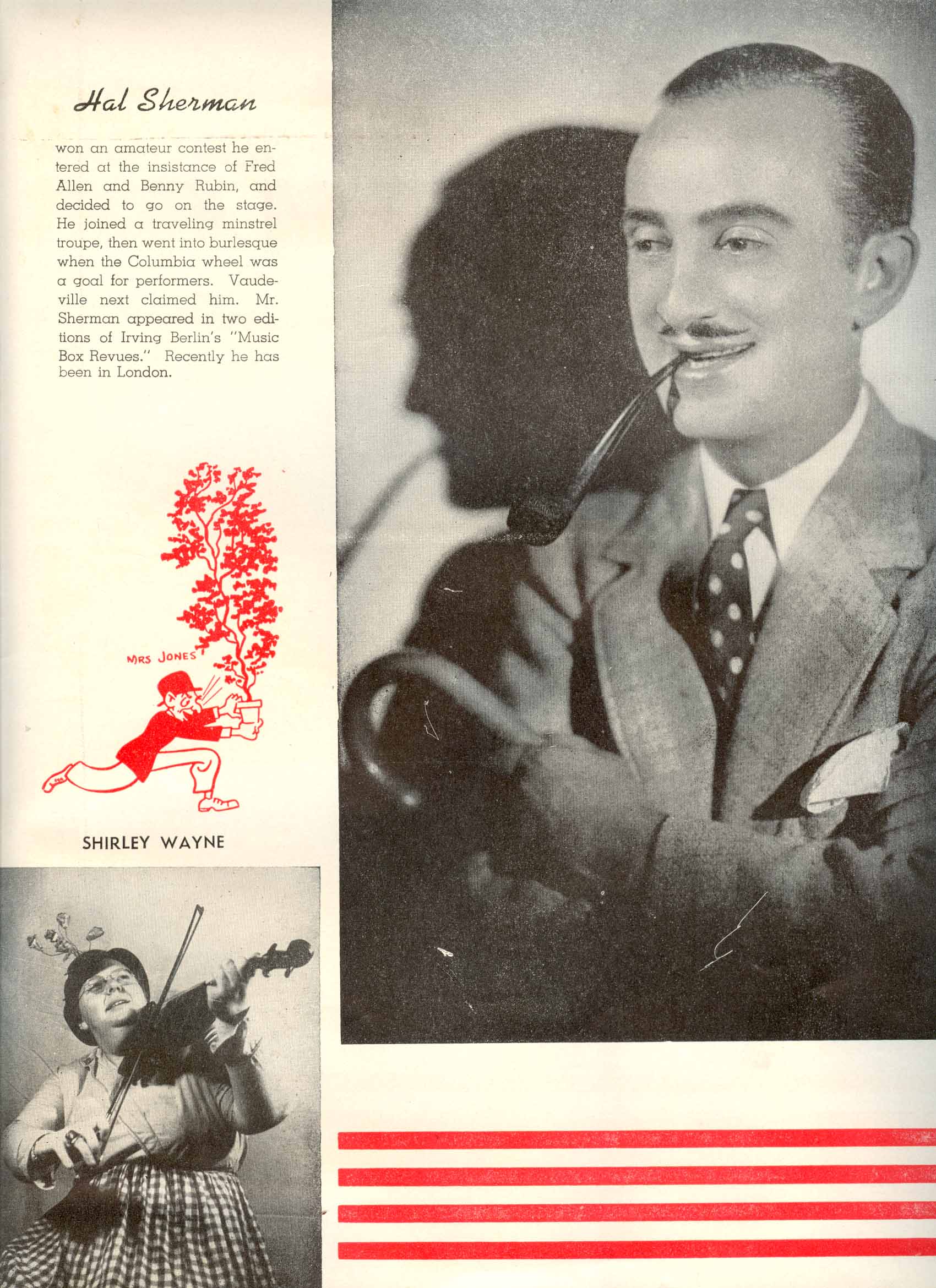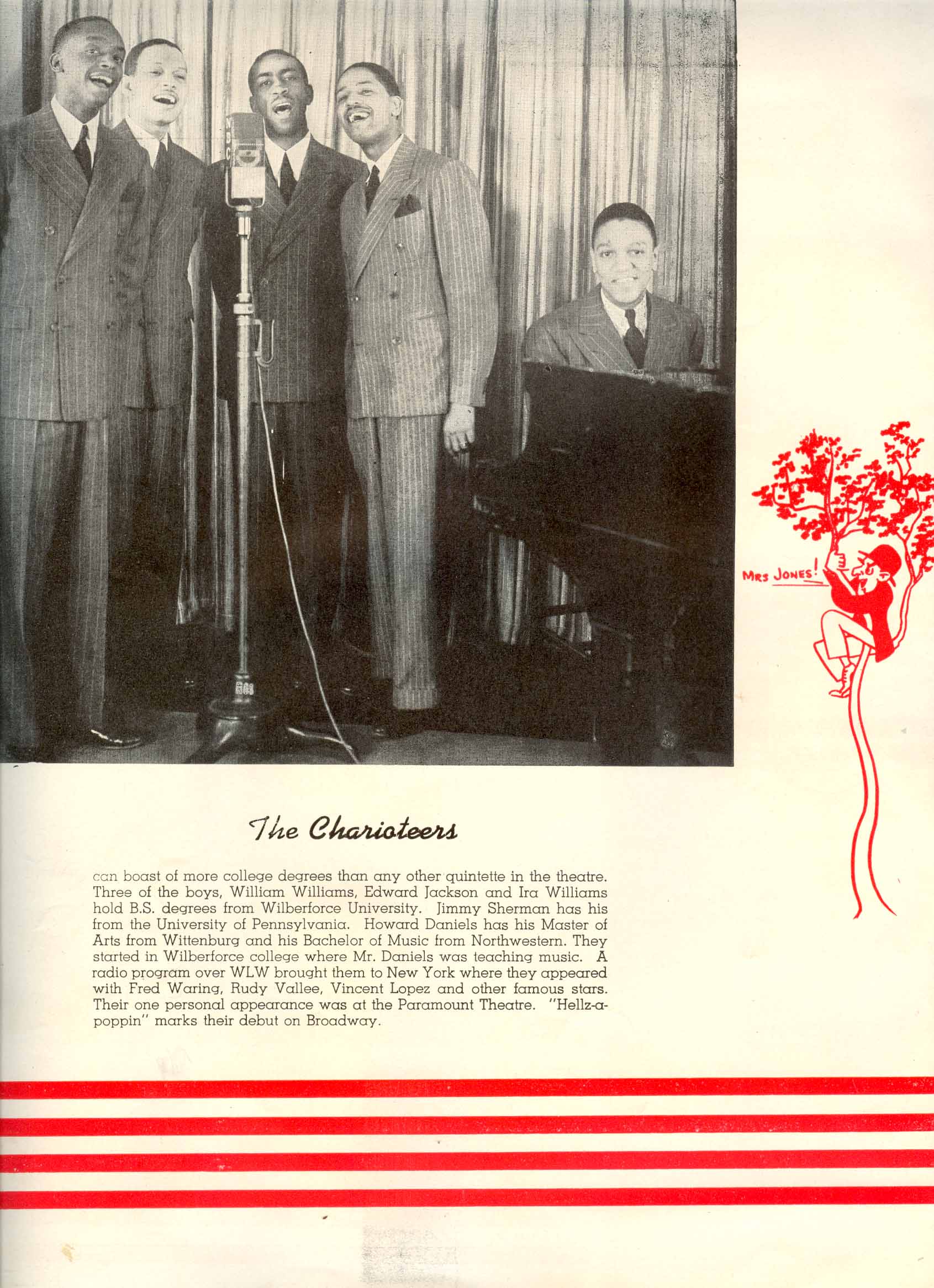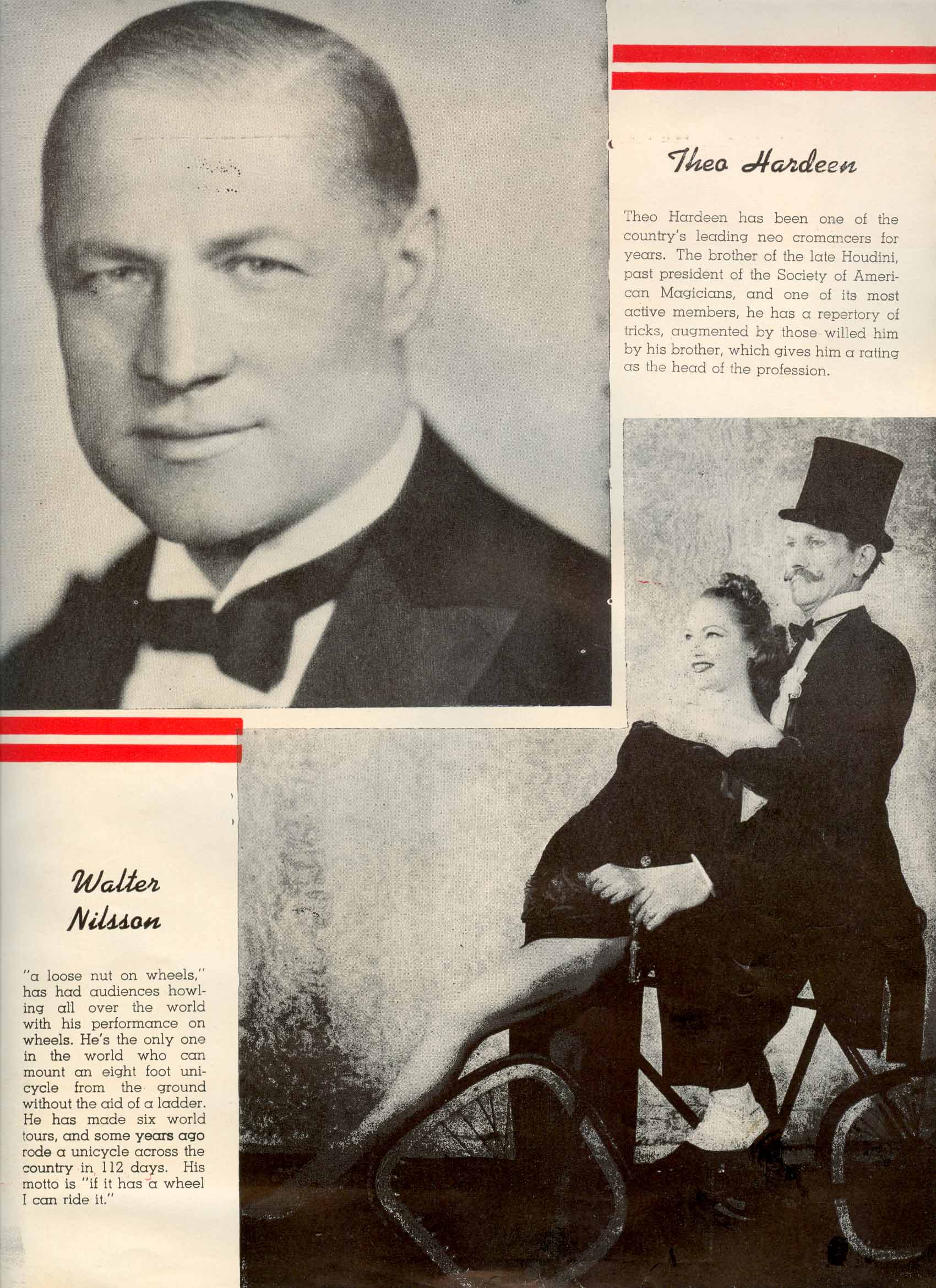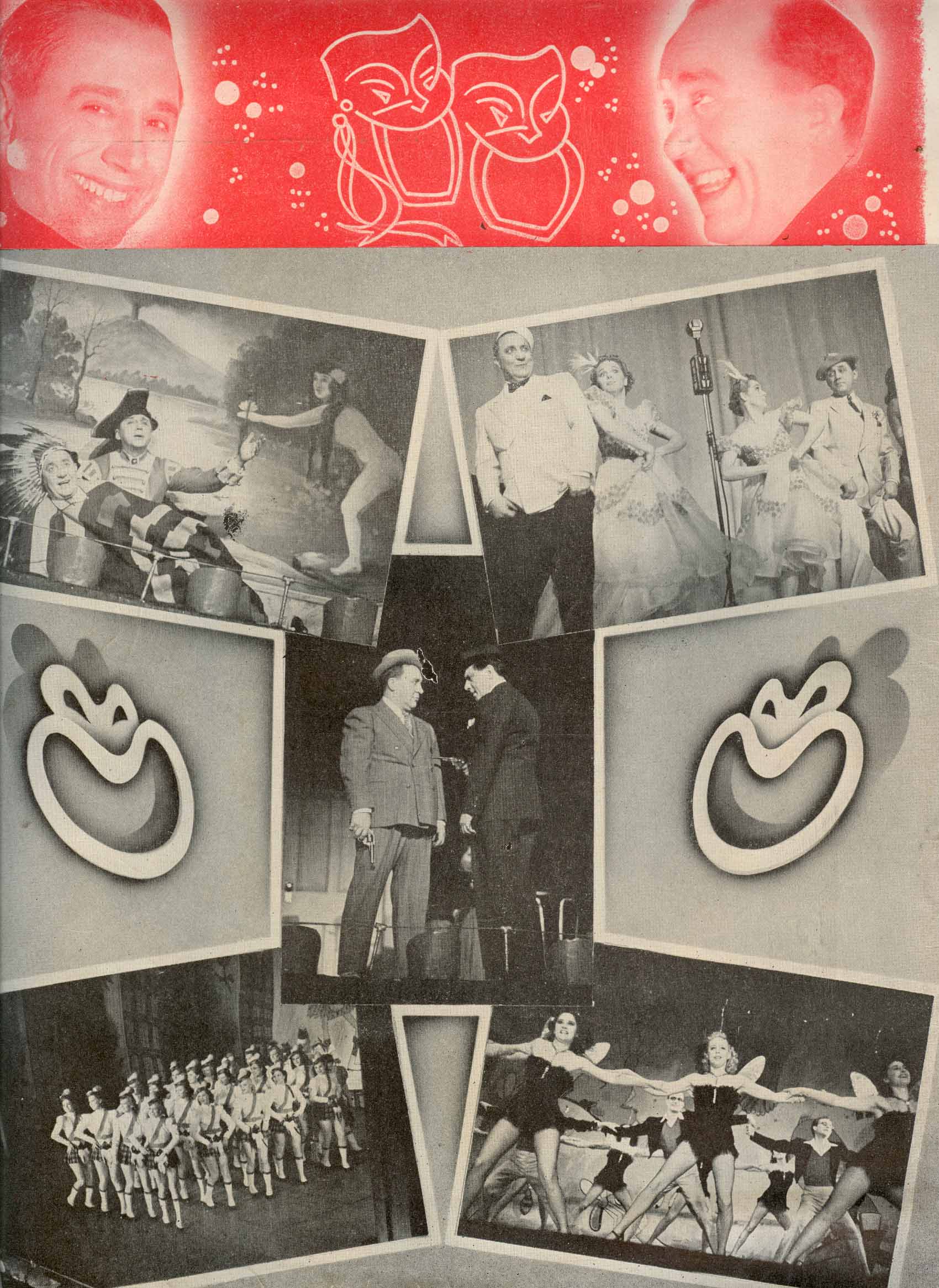 (starring Olsen and Johnson / 1404 performances)
HellzaPoppin opened Sept. 22, 1938 and ran through Dec. 17, 1941 at three theatres;
the 46th Street Theatre, (Sept. 22, 1938 - Nov. 24, 1938), the Winter Garden Theatre,
(Nov. 26, 1938 - Nov. 23, 1941) and the Majestic Theatre, (Nov. 25, 1941 - Dec. 17, 1941).
---
From Wikipedia, the free encyclopedia:
Hellzapoppin' was a musical revue which was a Broadway hit, running from 22 September 1938 to 17 December 1941, and was at the time the longest-running Broadway musical with 1,404 performances—one of only three plays to run more than 500 performances in the 1930s.
A comedy hodgepodge full of sight gags and slapstick, the show was continually rewritten throughout its run to remain topical (its opening scene
was Hitler speaking in a Yiddish accent). A circus atmosphere prevailed, with midgets, clowns, trained pigeons and audience participation adding
to the merriment. The book was by Olsen & Johnson, a comedy team consisting of John "Ole" Olsen and Harold "Chic" Johnson, the music and
lyrics were by Sammy Fain and Charles Tobias. It featured such performers as Chic Johnson, Ole Olsen, Billy Adams, Ray Kinney and the
Aloha Maids, the comedy team Barto & Mann (Dewey Barto and George Mann), Bergh and Moore, The Charioteers, Bettymae and Beverly Crane,
Ray Kinney, Walter Nilsson, J. C. Olsen, The Radio Rogues, Reed, Dean and Reed (Bonnie Reed, Syd Dean, and Mel Reed), Roberta and Ray,
Hal Sherman, The Starlings, Dorothy Thomas, Shirley Wayne, June Winters, and Whitey's Steppers (also known as Whitey's Lindy Hoppers).
The songs (decidedly less a factor for the show's success than its comedy), included:
"Blow a Balloon Up to the Moon"
"Fuddle-Dee-Duddle"
"It's Time To Say Aloha"
"When McGregor Sings Off Key"
"Boomps-a-Daisy"
"We Won't Let It Happen Here"
"When You Look in Your Looking Glass"

Songs and lyrics featured during the run include work by Don George, Teddy Hall, Annette Mills, Gonzalo Curiel, and Oscar Hammerstein II.
The show opened at the original 46th Street Theatre, and moved later in its run to the Winter Garden Theatre and the Majestic Theatre, and spawned several successful sequels.
---
---