Sweethearts
1947
Souvenir Program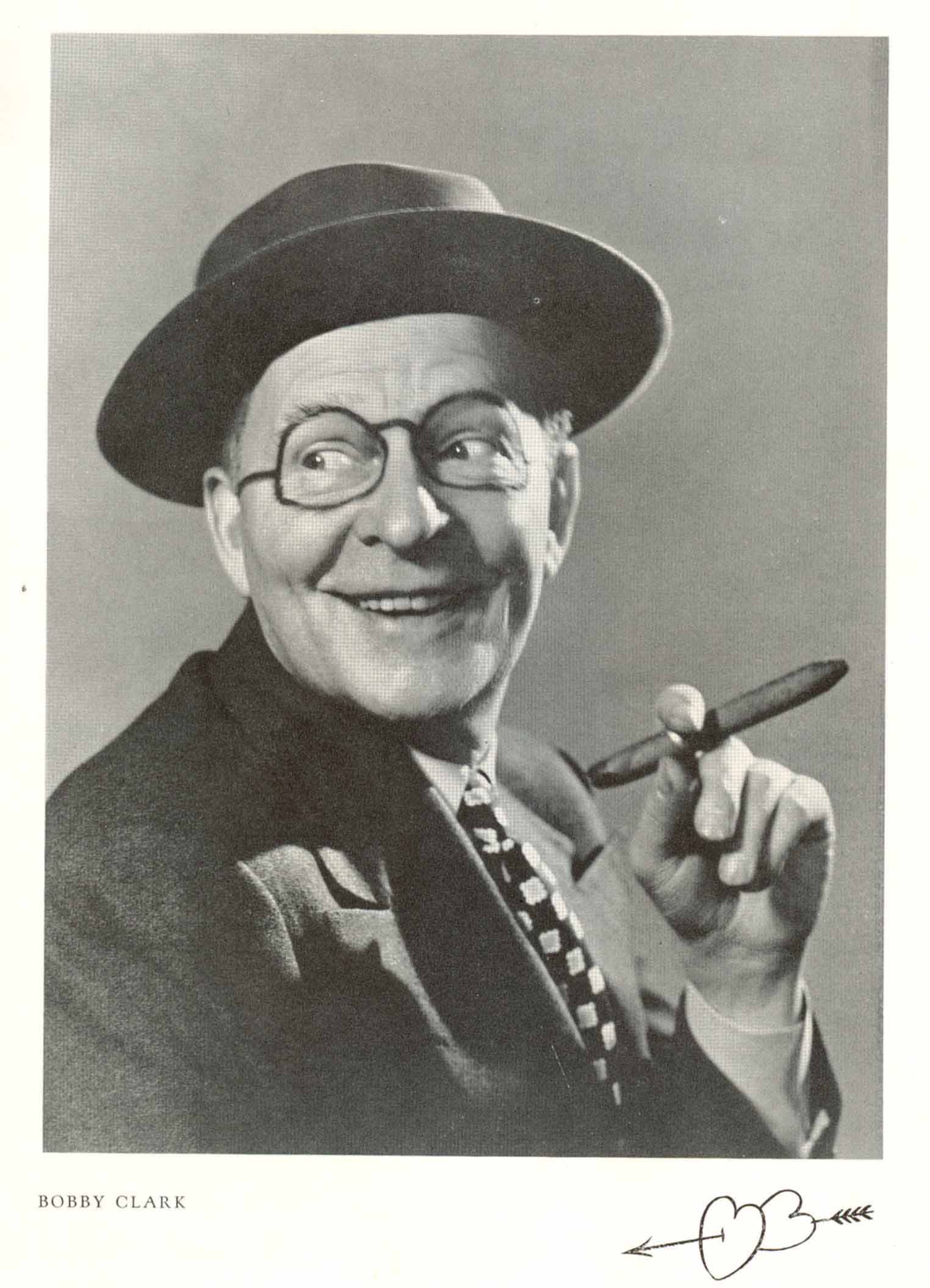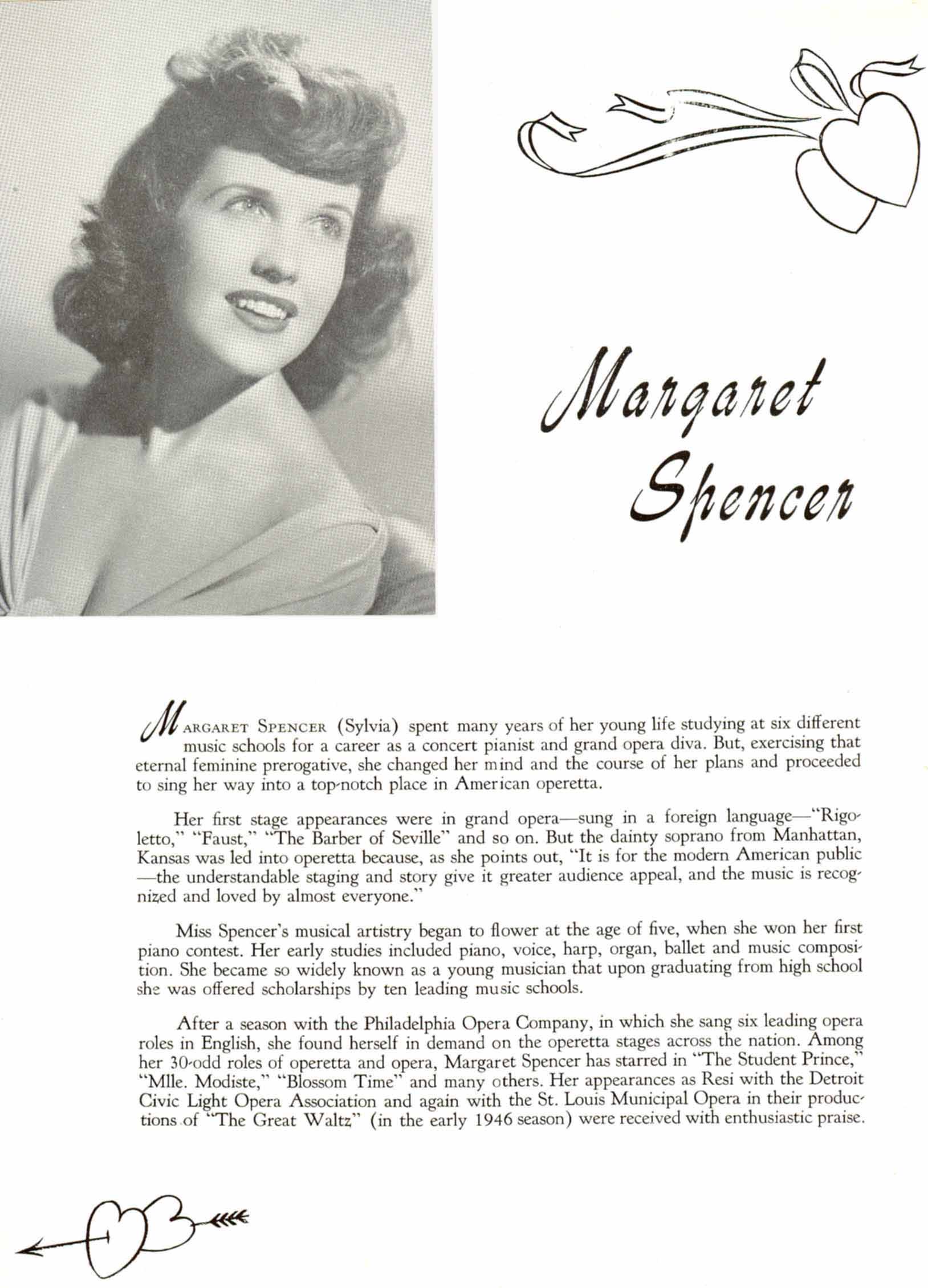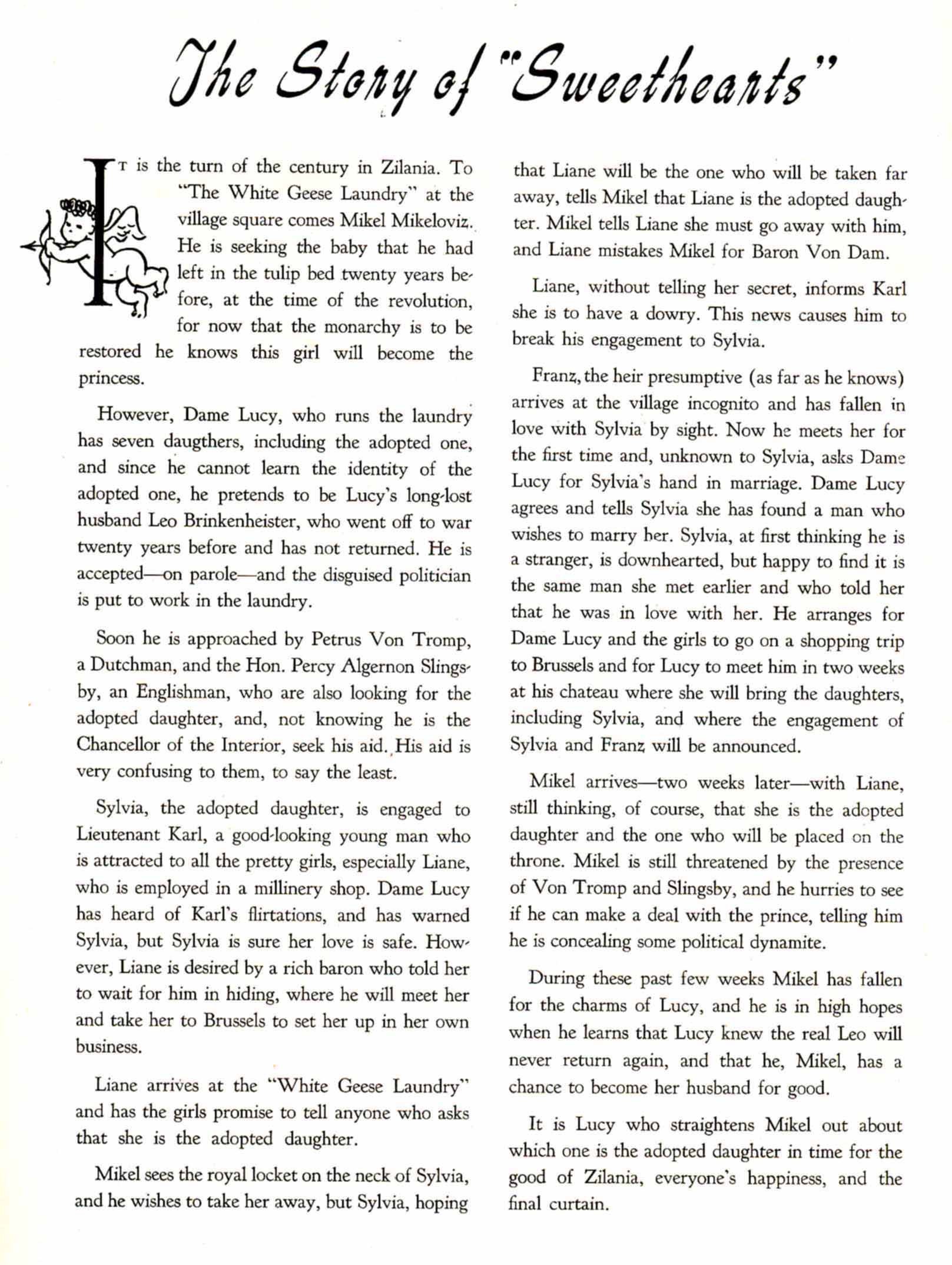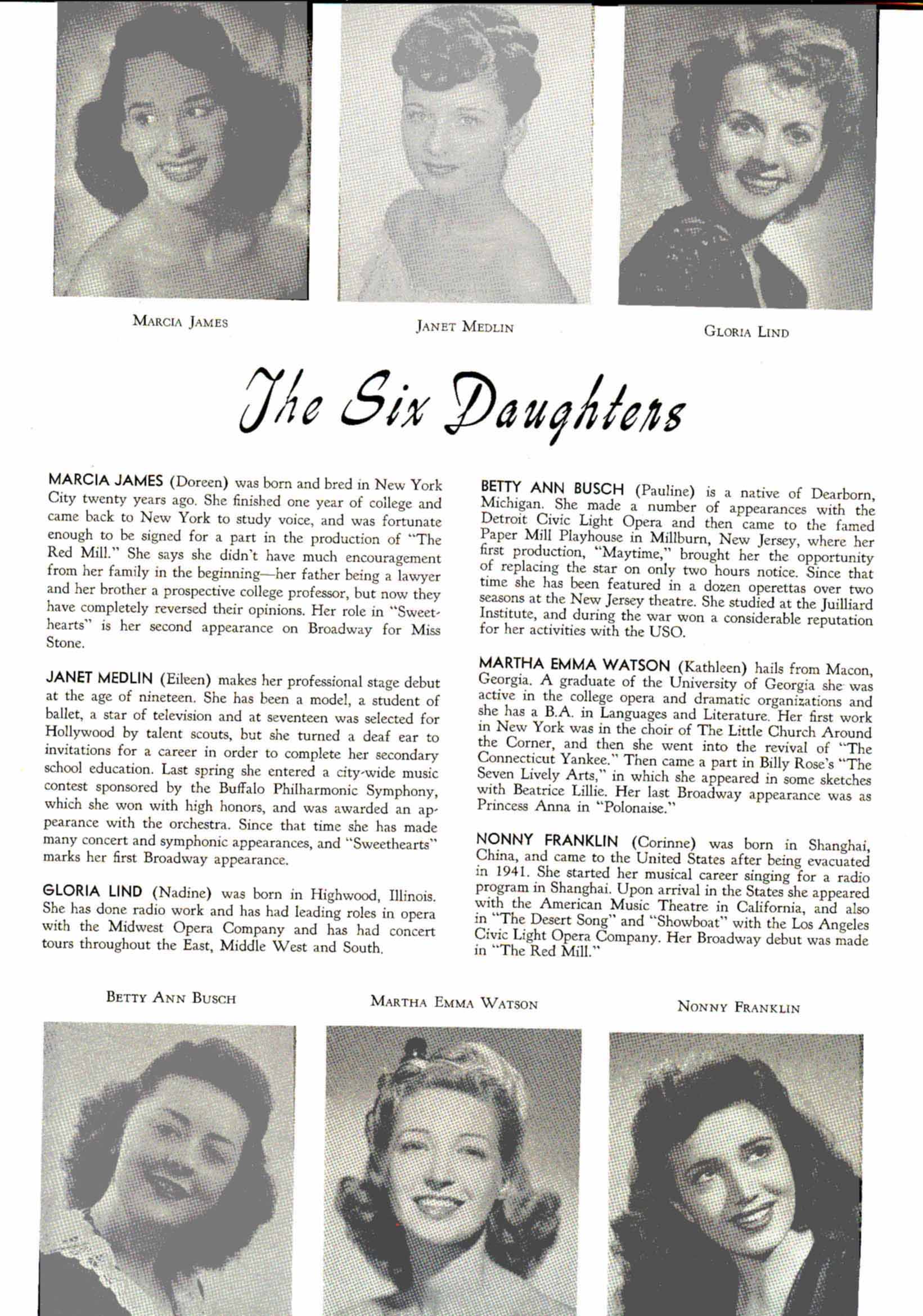 (starring Bobby Clark / 288 performances)
Sweethearts opened January 21, 1947 and ran through September 27, 1947 at the Shubert Theatre.
from Clark and McCullough (by Anthony Slide):
No matter what production he appeared in, Bobby Clark would completely take over the show. While playing the comedy lead in a 1947 revival
of Victor Herbert's Sweethearts, Clark provided his own gags and at one point confided to the audience, '"Never was a thin plot so complicated."
---