Wife Insurance
(preview) Erlinger Theatre / Philadelphia / March 19, 1934
(program also contains regional production of The Dark Tower)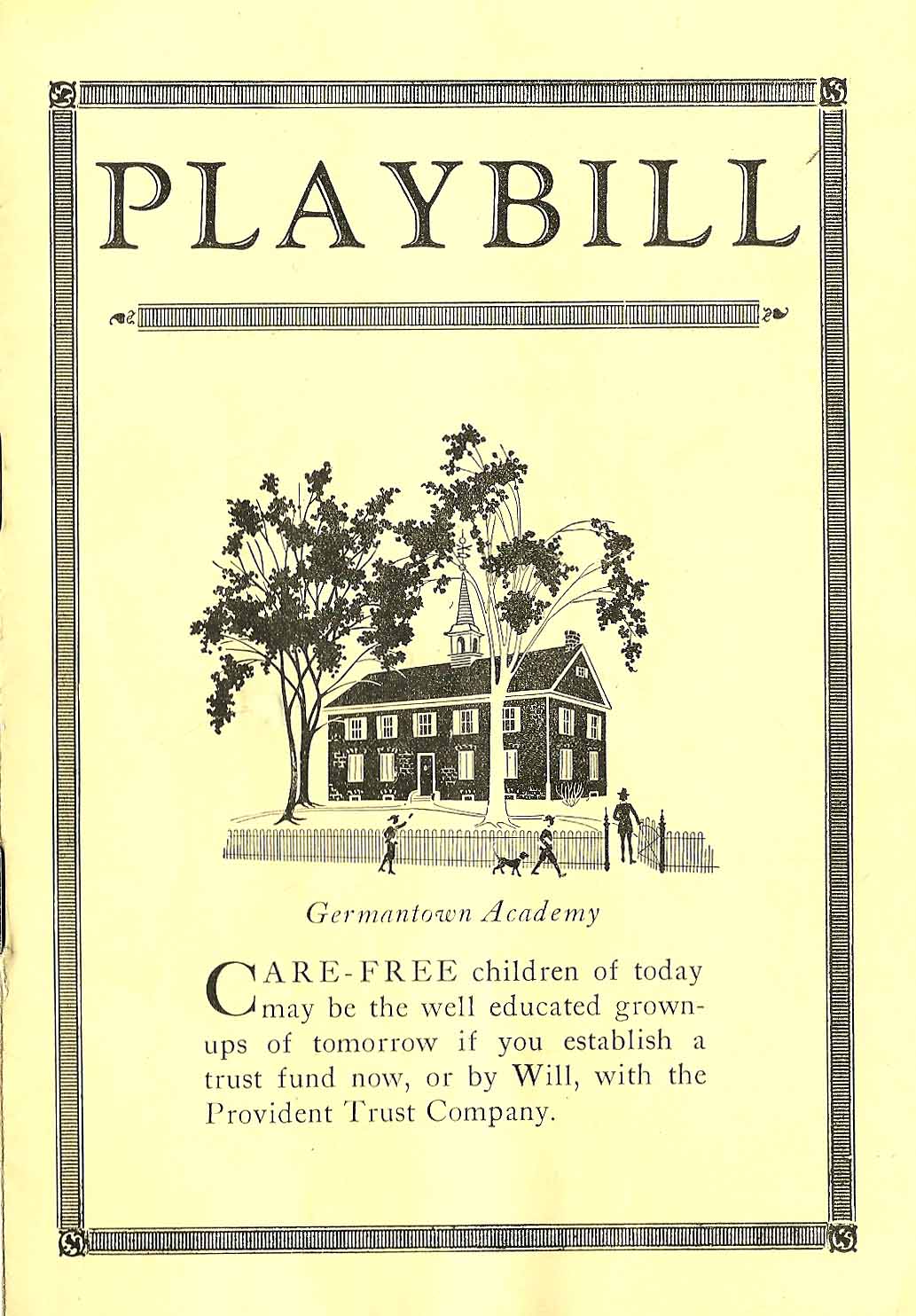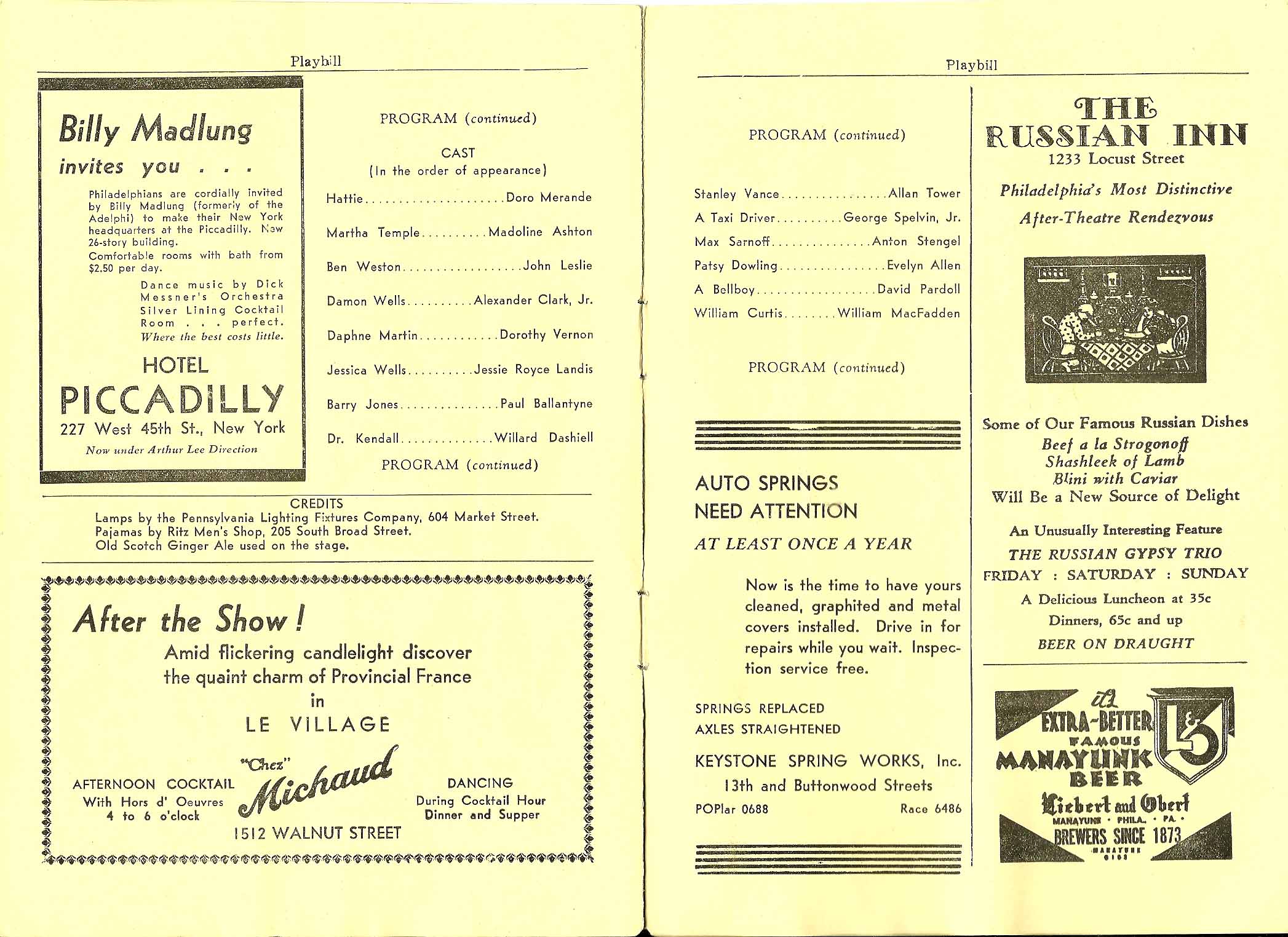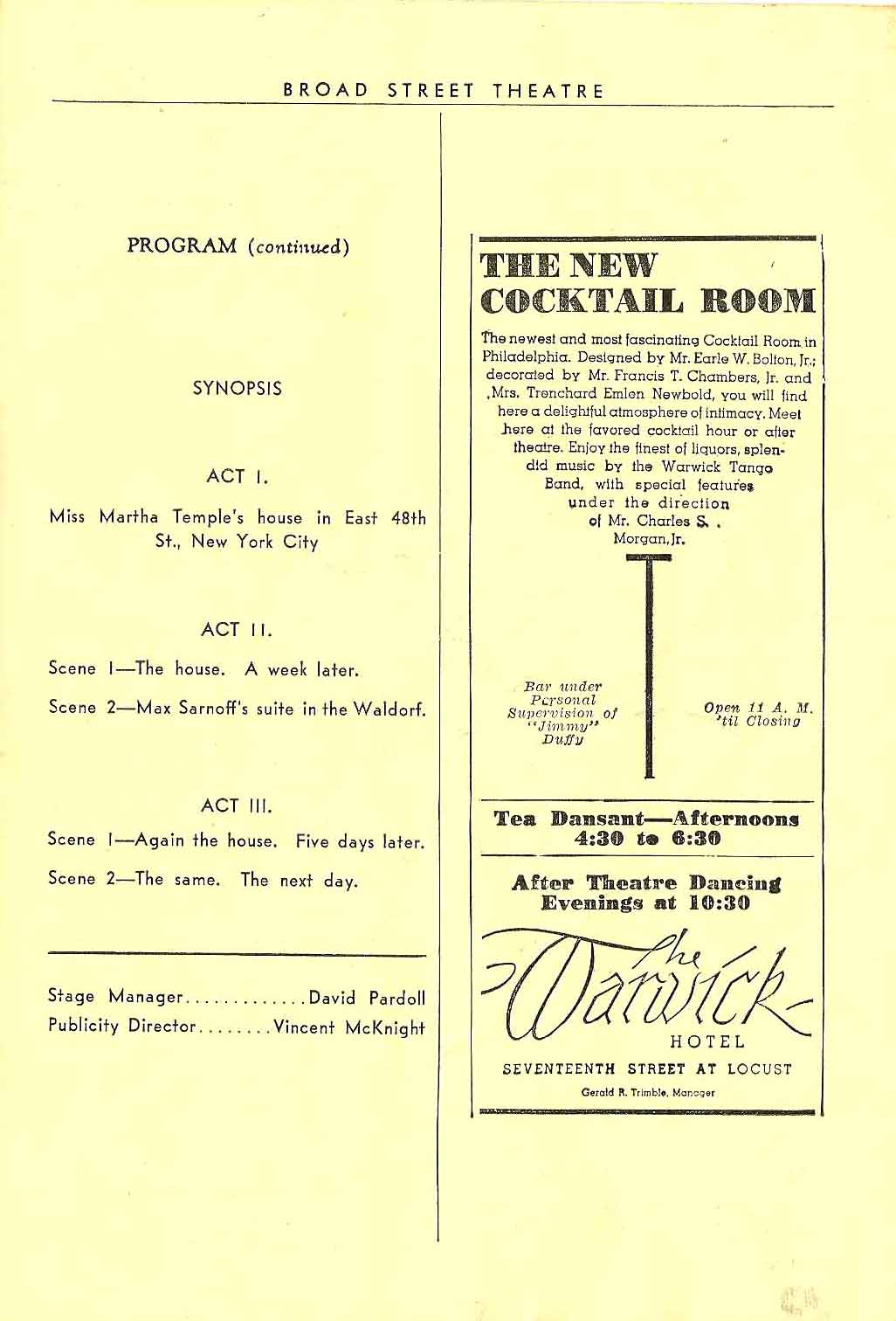 (starring Basil Sydney / 4 performances)
Wife Insurance (a comedy) opened April 12, 1934 and closed after four performances at the Ethel Barrymore Theatre.
Broadway opening Night Cast: Walter Abel (Morgan Chadwick), Ilka Chase (Marion Langdon),
Lillian Emerson (Diane Chadwick), Helen Huberth (Lulu), Kenneth MacKenna (Gregory Langdon), Harvey Stephens (Leonard Drummond).
---
The Dark Tower (a melodrama, starring Jessie Royce Landis in the part originally played by Margalo Gillmore)
had opened November 25, 1933 and closed in January 1934 at the Morosco Theatre after 57 performances.
(Actual program measures 5 1/2"x 7 1/2")
---