Young Blood
(notice misprint on the program gives date as "1923," although an ad earlier in the program gives the previous month as "December 1925.")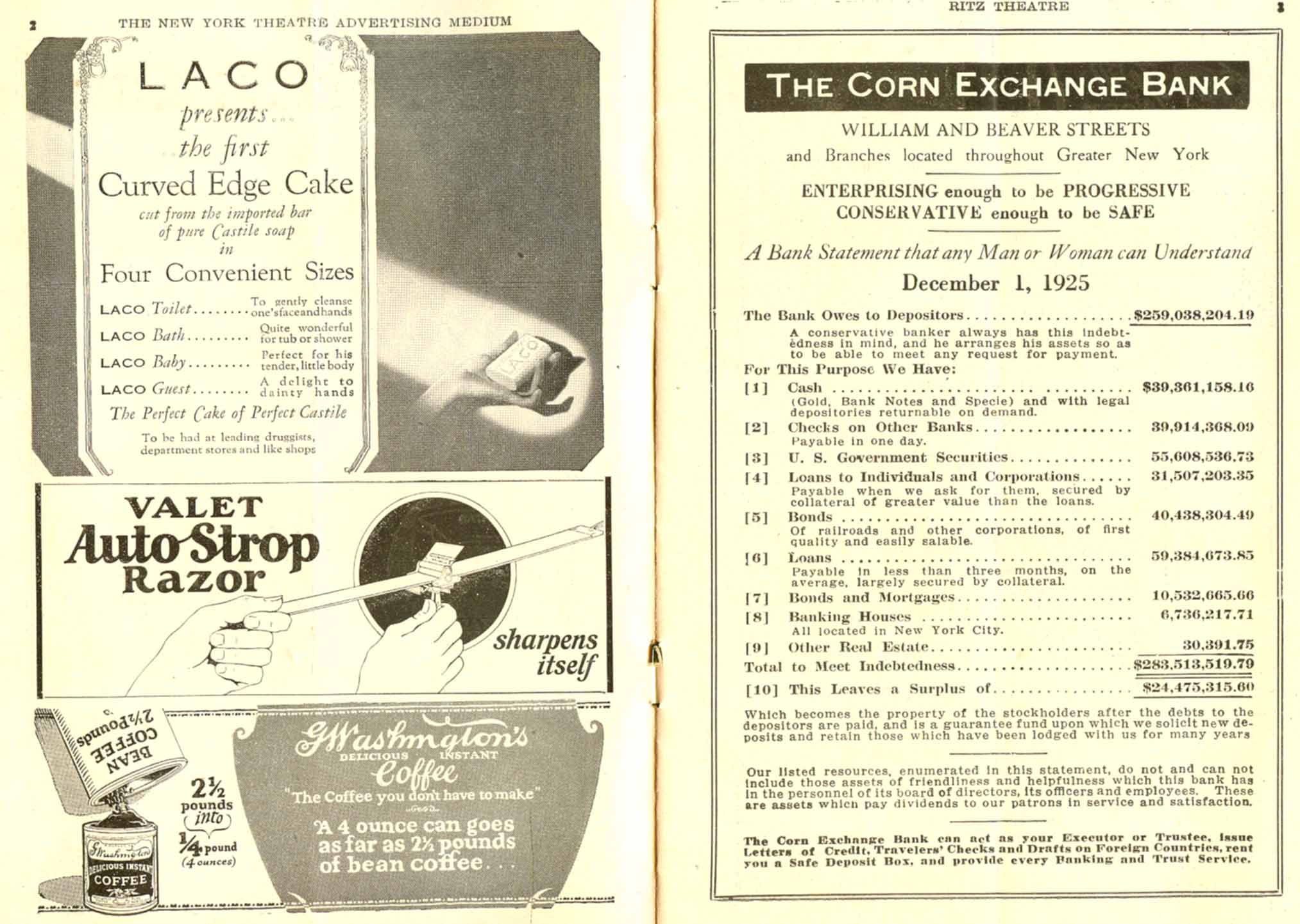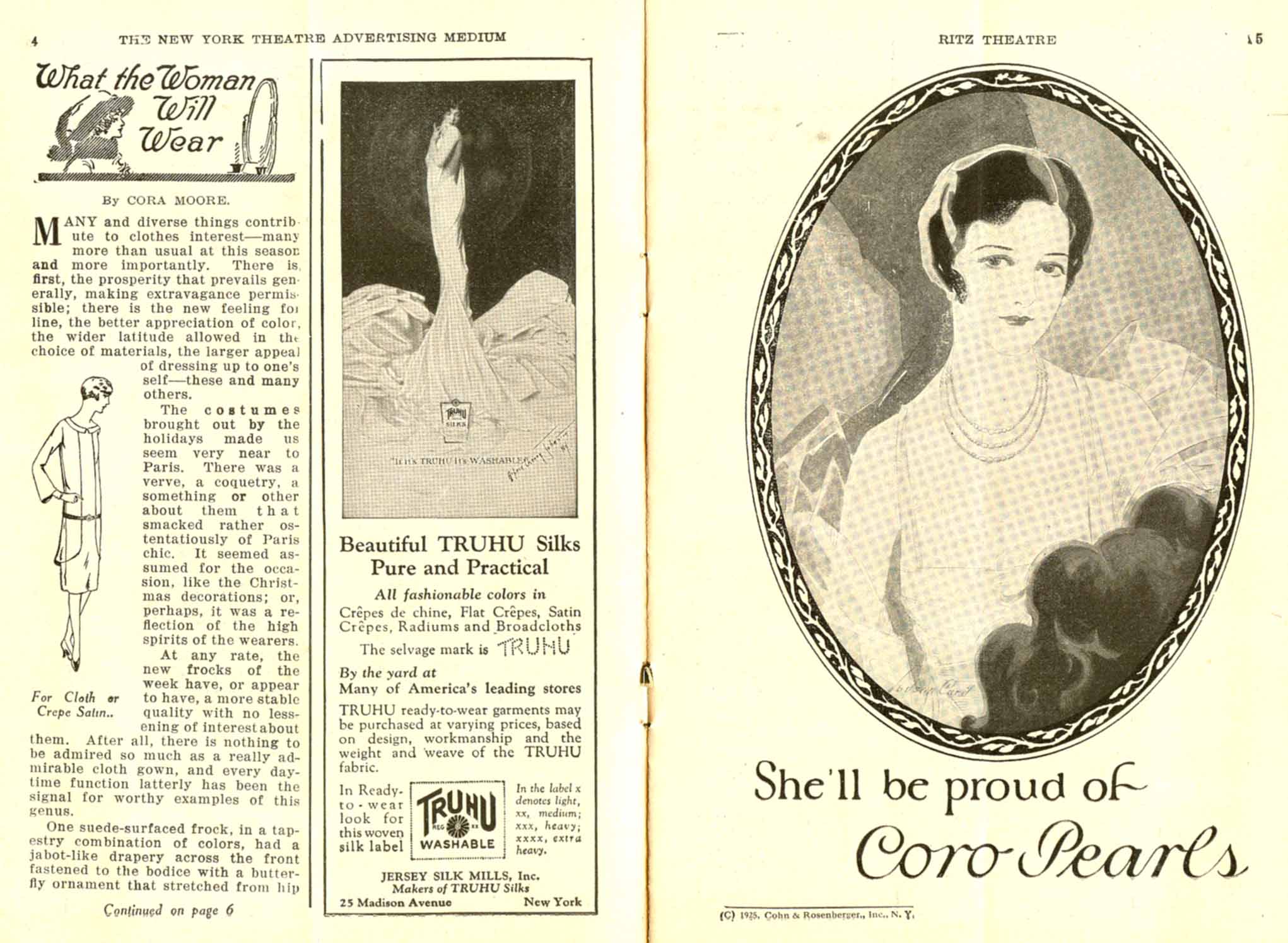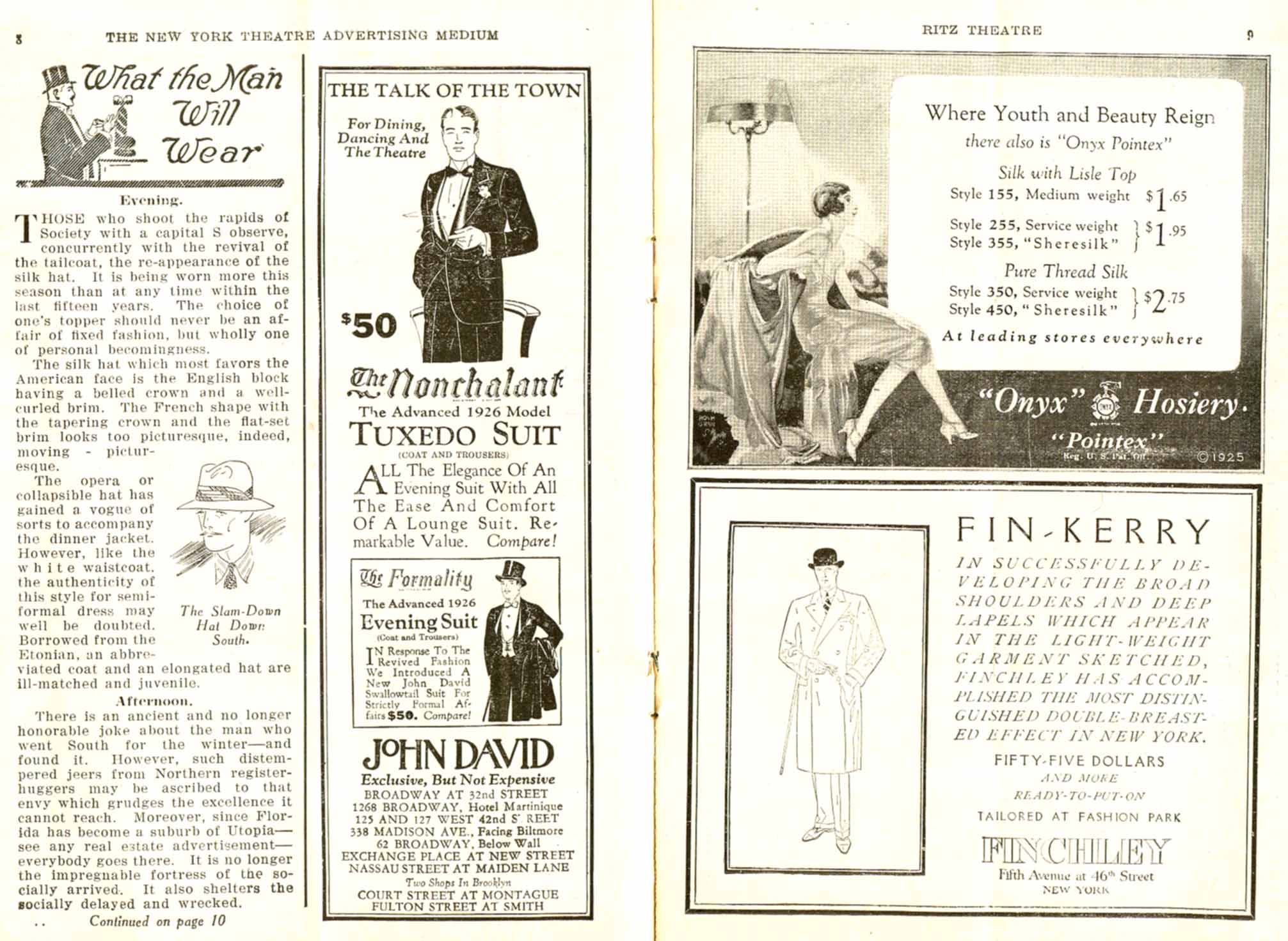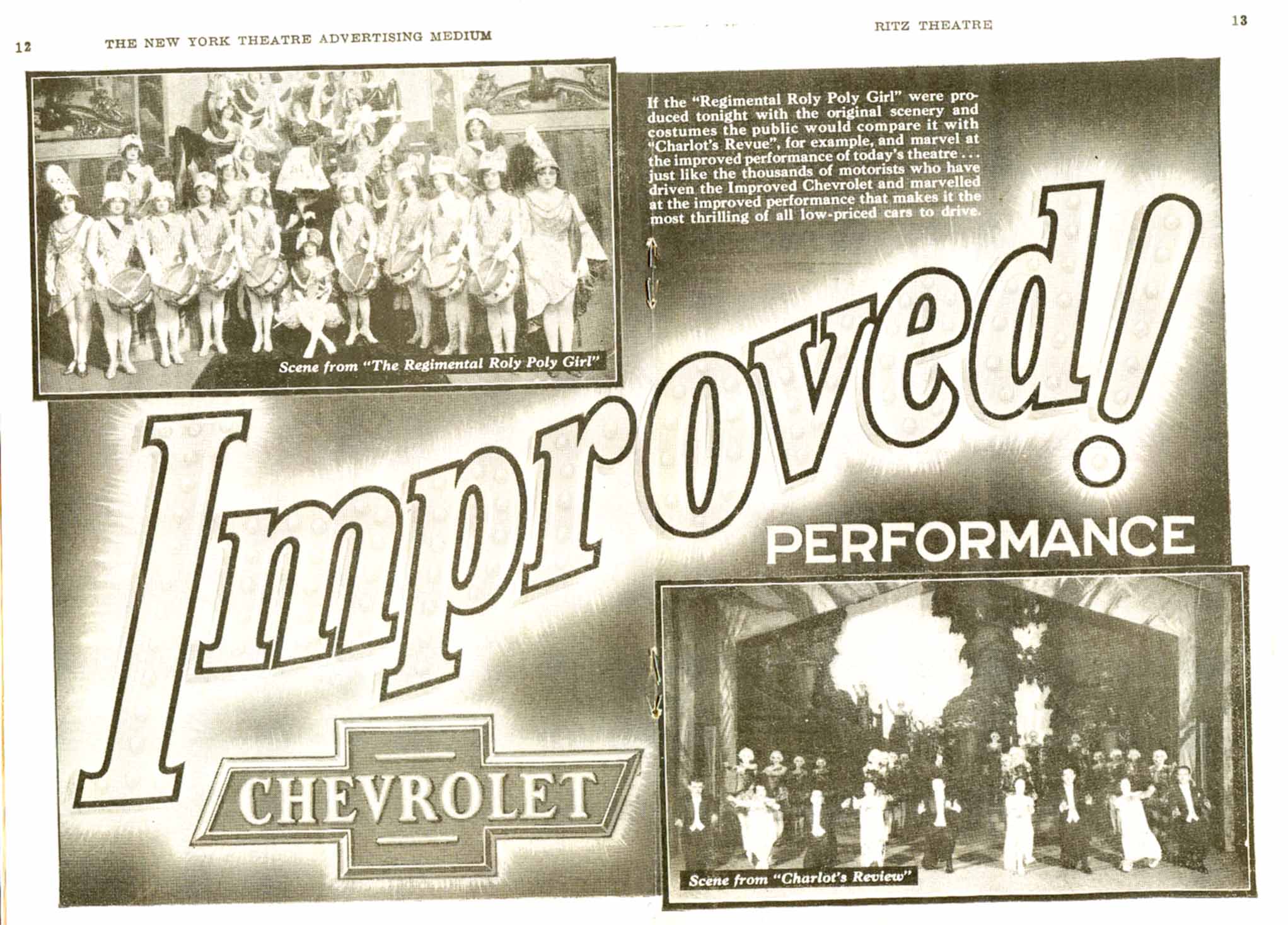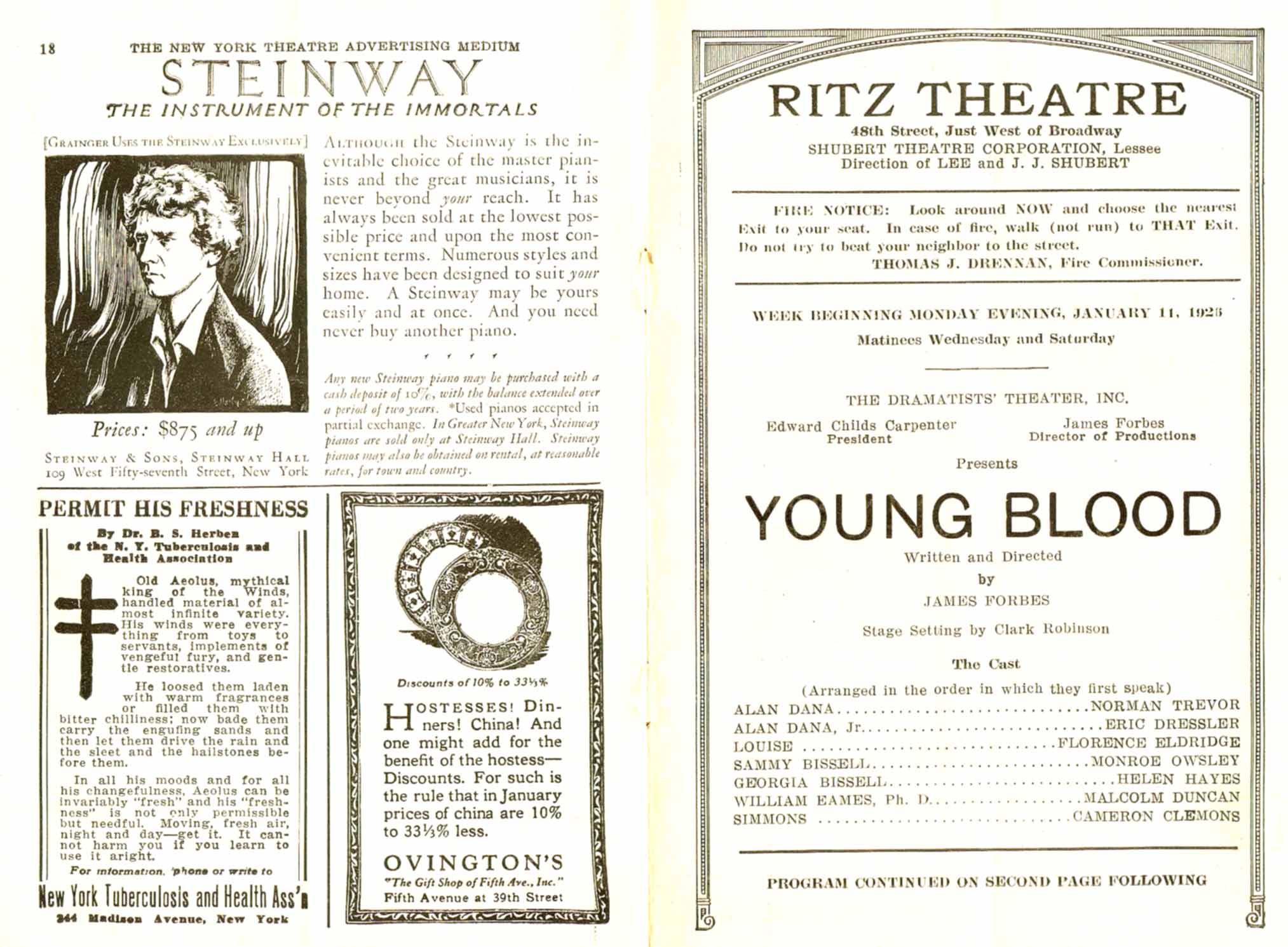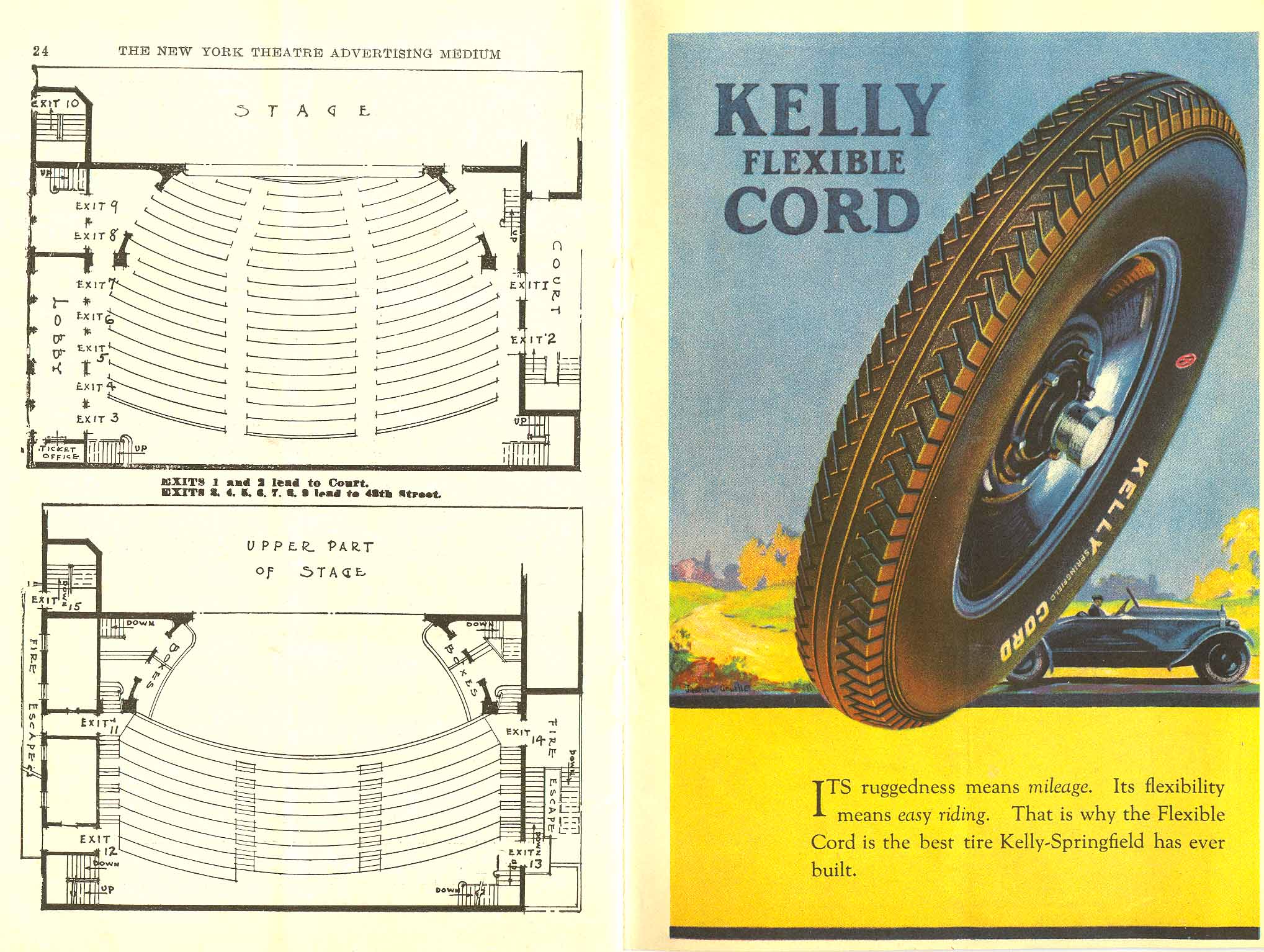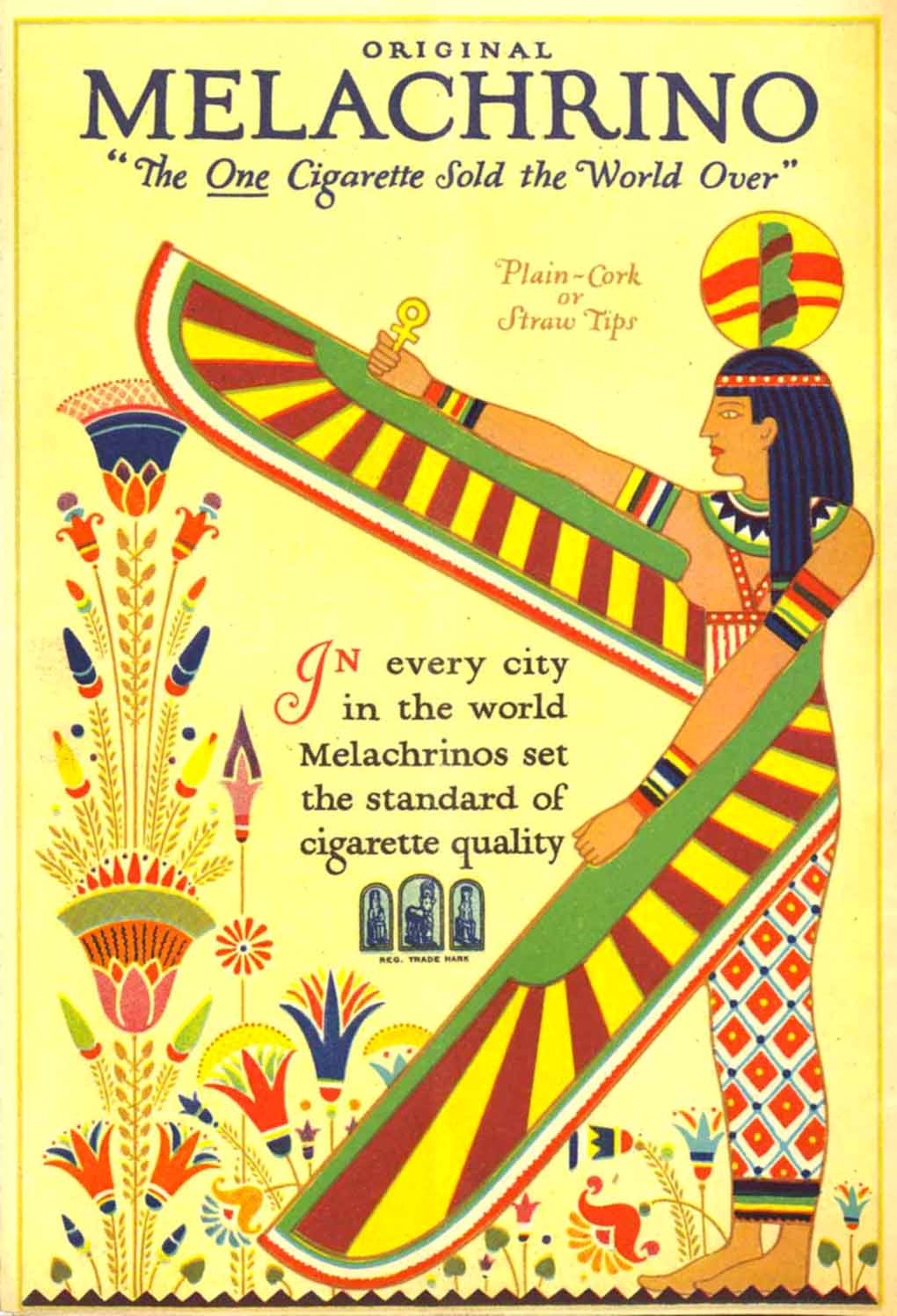 (starring Helen Hayes / 73 performances)
Young Blood opened Nov. 24, 1925 and ran through Jan. 26, 1926.
---
---
from Time Magazine
Dec. 7, 1925; Young Blood:
"You would think, would you not? that plays about the younger generation were about over with. But they are not.
Here are such a shrewd and forward-looking a dramatist as James Forbes and such excellent performers as Helen Hayes,
Norman Trevor, Eric Dressier and Florence Eldridge going over the whole thing again.
This time it is a young boy that goes wrong. He is fired from college, takes to drink, involves himself with a designing
chambermaid — all because his father spent too much time at the office and not enough at his offspring's elbow making friends.
The father gets himself badly denounced by the flimsy youngster, who thereupon manages to pick himself up and fall in love with the proper girl.
This girl is played by Helen Hayes. She is probably our most consistent flapper. And yet somehow you wonder how she can go on
like that night after night talking synthetic slang and just being her very nice self. Katharine Cornell should trade her one of her tragedies. "
---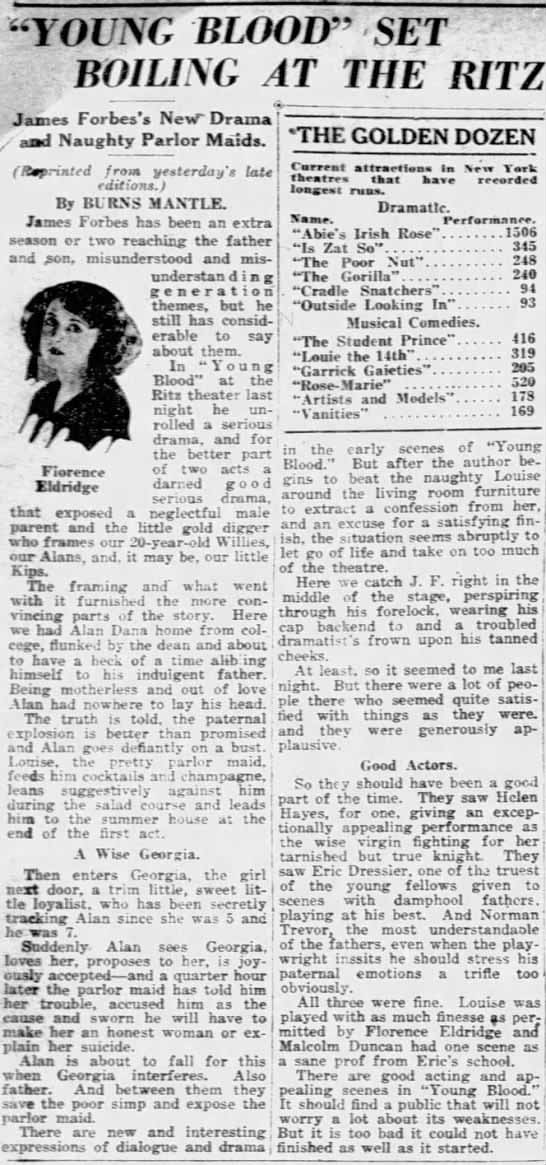 - New York Daily News / November 26, 1925 / pg.24 -
---
---