Anna Pavlova
Christchurch, New Zealand / June 26, 1926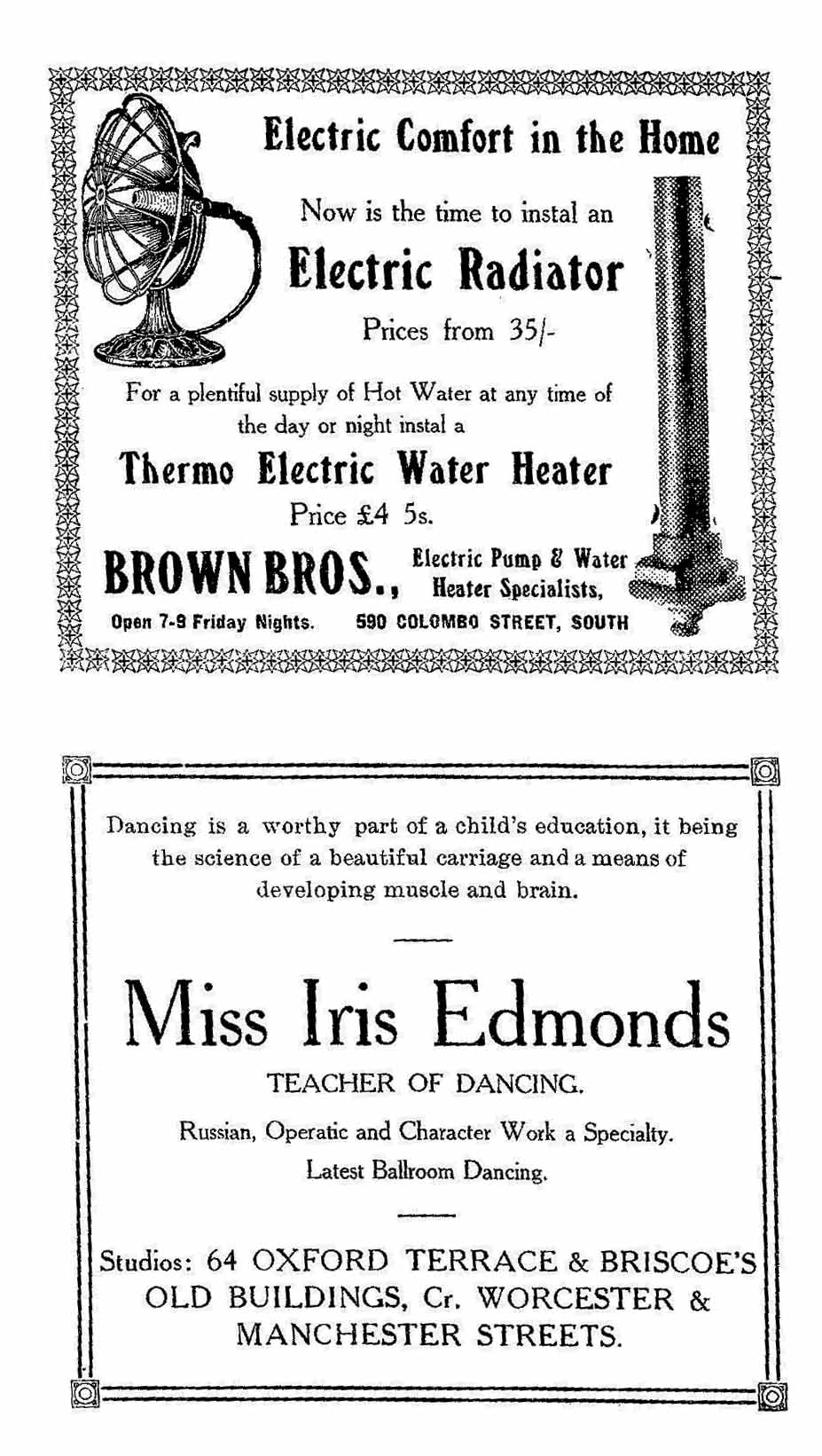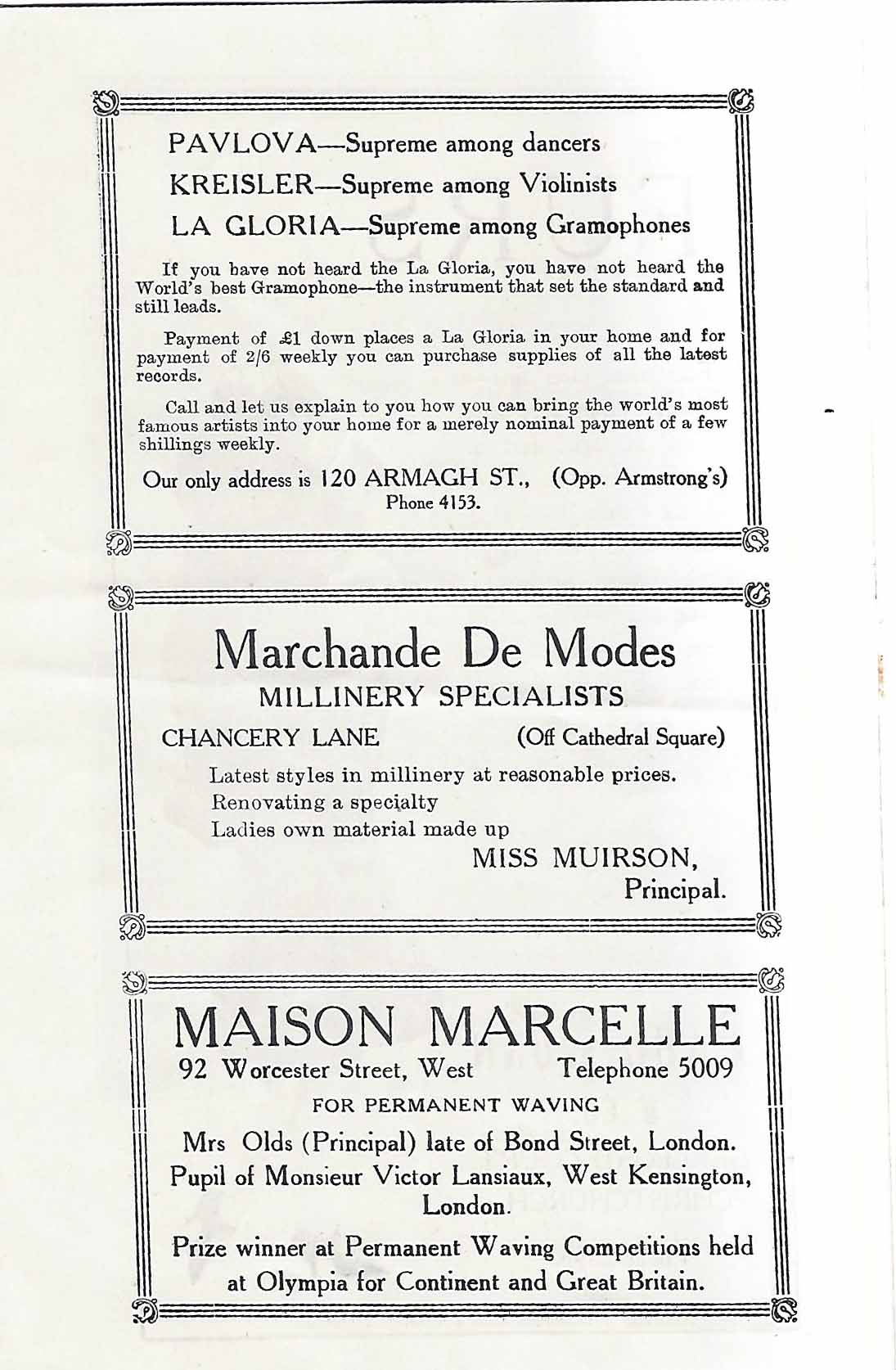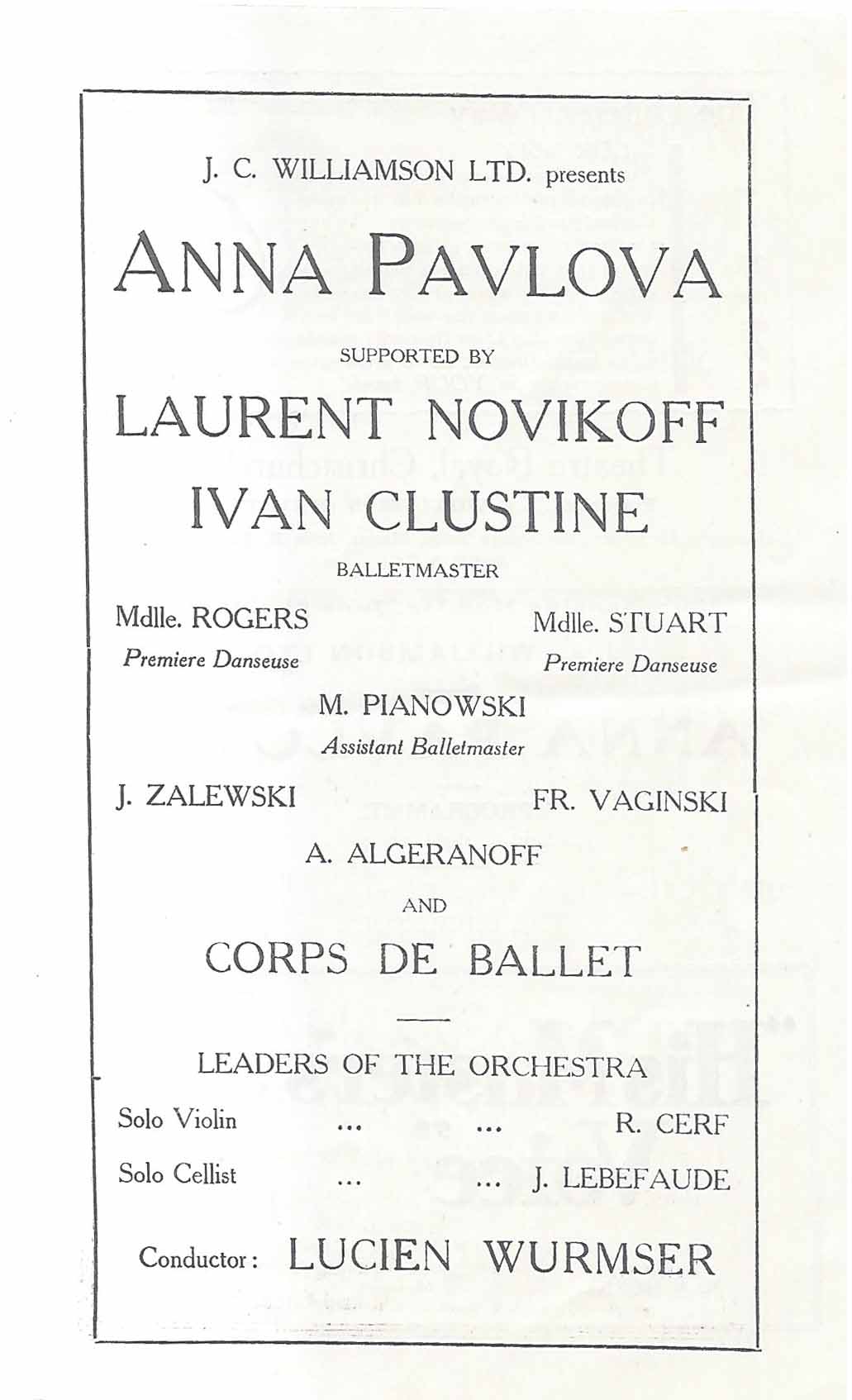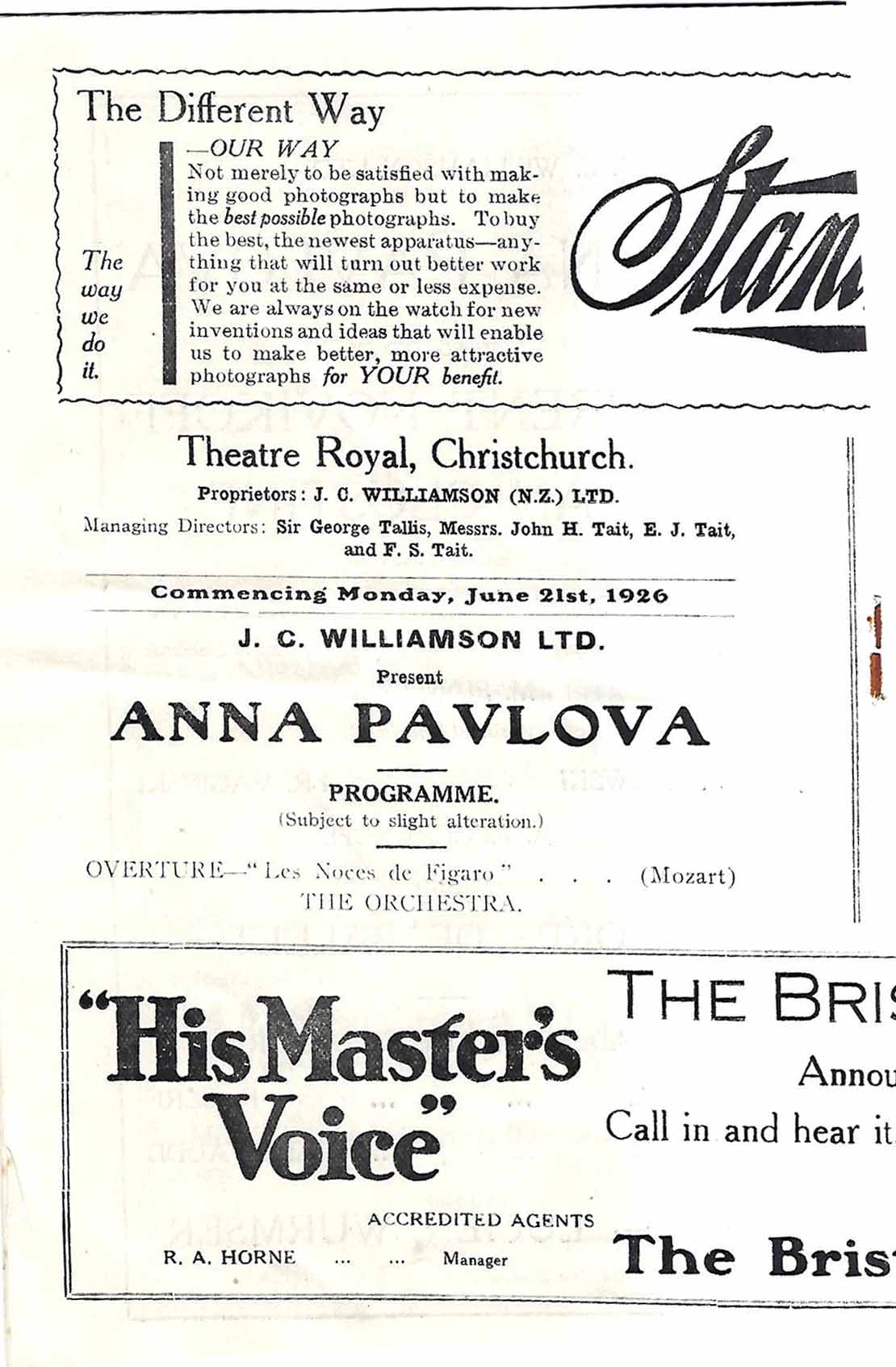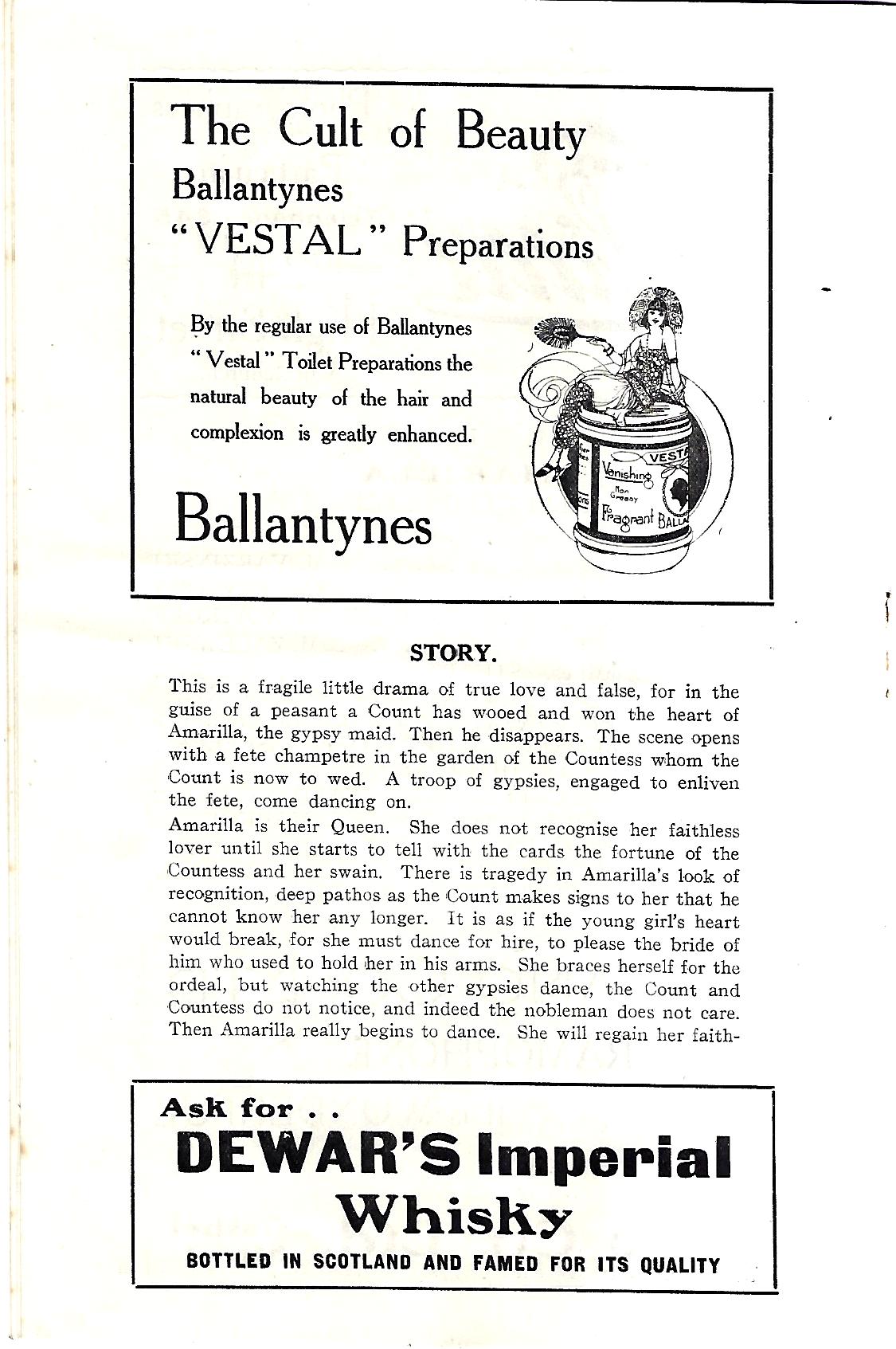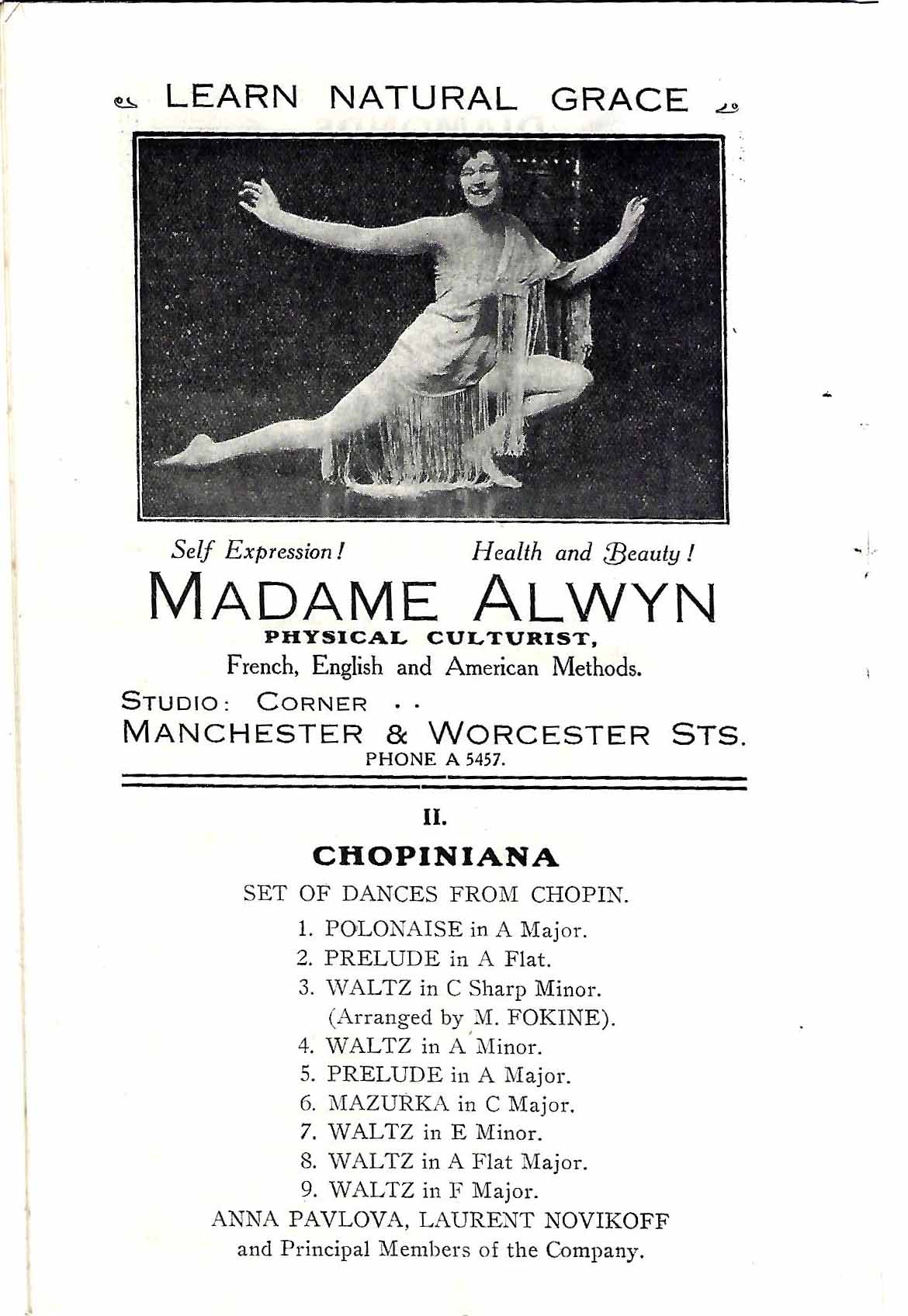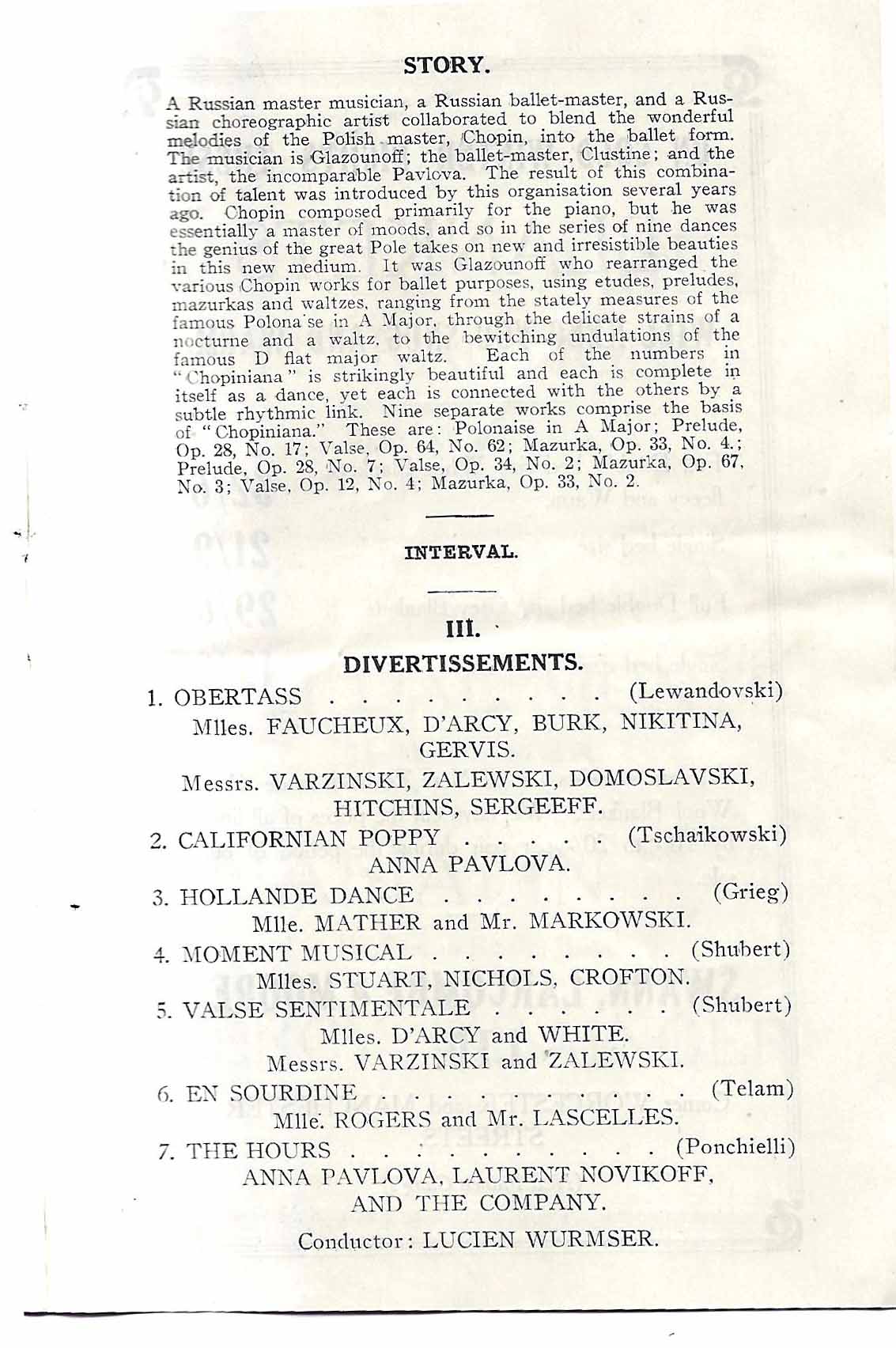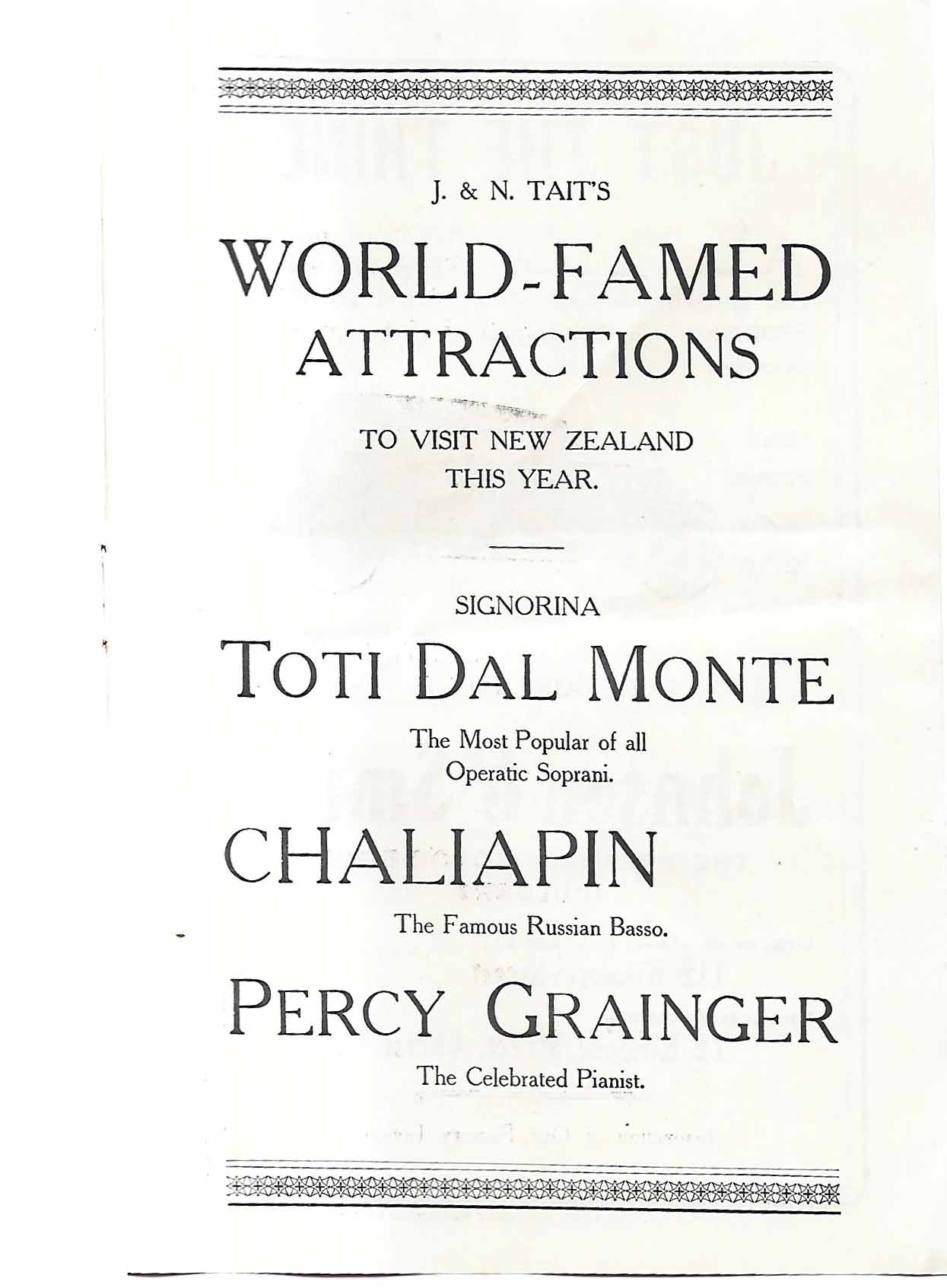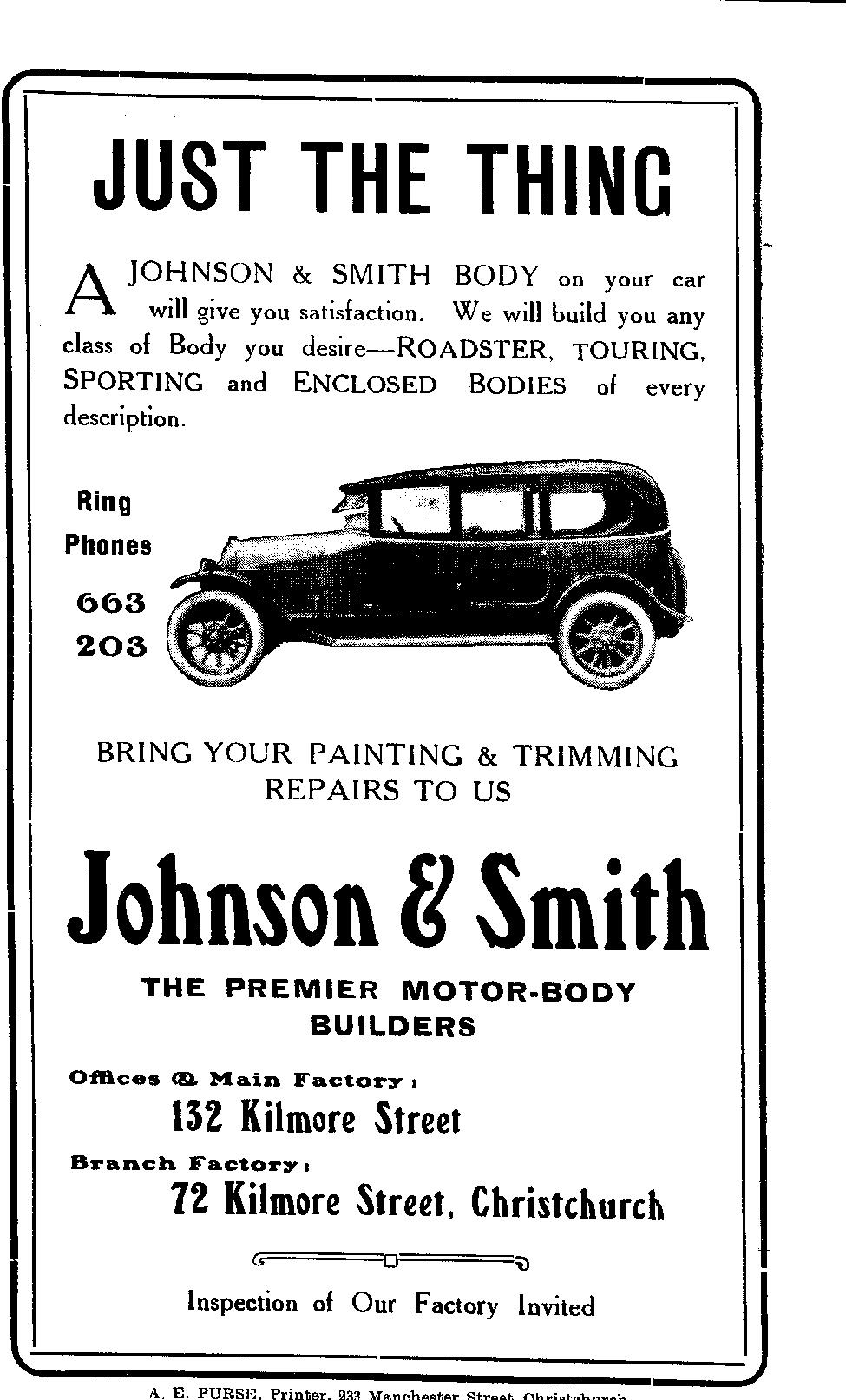 ---
CLIPPINGS & QUOTES
Brisbane Queensland Figaro / Brisbane, Queensland / June 26, 1926 (pg.12)

---
The Sydney Morning Herald / Sydney, New South Wales, Australia / June 30, 1926 (pg.2):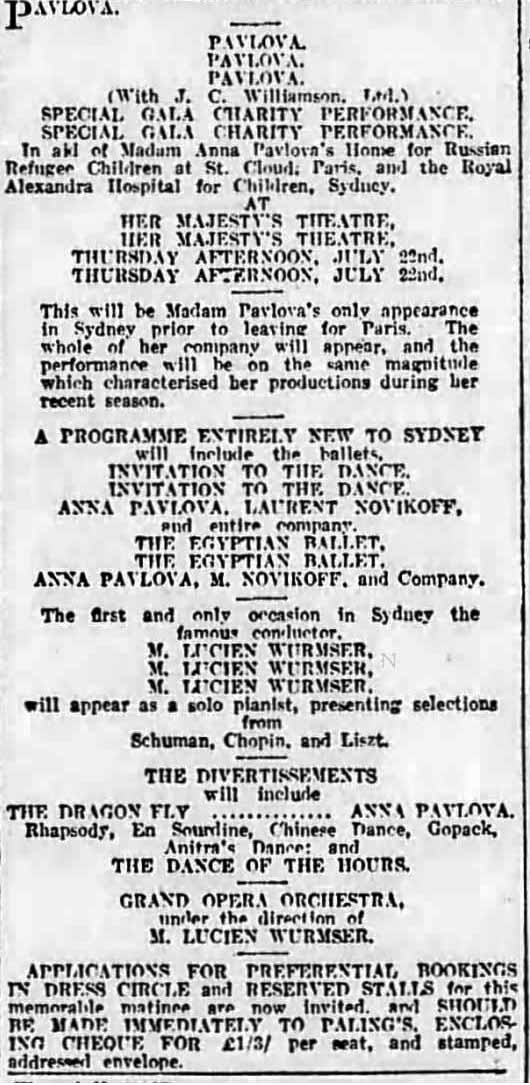 ---
Brisbane Queensland Figaro / Brisbane, Queensland / Jun 19, 1926 (pg.7):
"Anna Pavlova will give one farewell matinee in Sydney on her return from New Zealand.
An indefatigable artist, she has recided to present a completely new program on that
occasion. Lucien Wurmser, her orchestral conductor, who is also well known as a pianist
in his native city of Paris, will play some piano solos on that occasion."
The Dying Swan
---
---