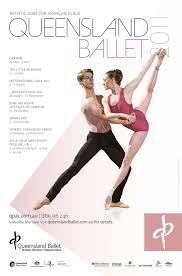 Queensland Ballet Presents Excalibur
by Sharon Boughen /Pointe Magazine / April 2006
Queensland Ballet, a state-run company of 18 dancers in eastern Australia, has turned
for inspiration to the legends surrounding King Arthur and his knights. These tales
have been the imaginative trigger for many artistic journeys so it is no surprise to see
a full-length dance emerge from them. Choreographed by Artistic Director FranÁois Klaus,
Excalibur: The Legend of King Arthur received its premiŤre in November 2003 at the
Queensland Performing Arts Centreís Playhouse Theatre in Brisbane.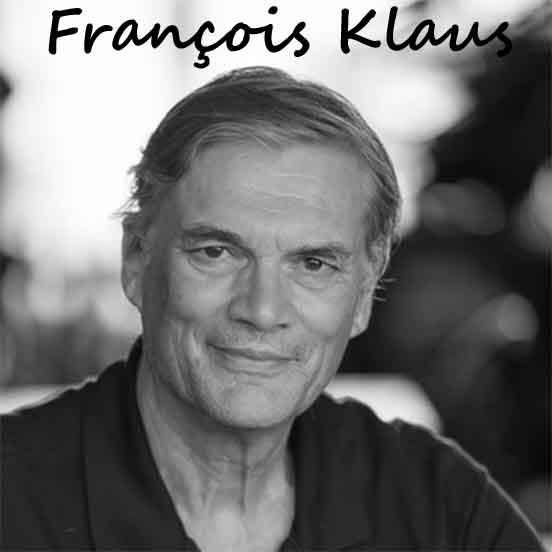 Klaus has taken the epic tales of medieval Britain and produced a two-act, two-hour-plus
ballet. He advances the story through text by using a singing bard, freelance soprano and
composer Amy Cutler, with music including Purcell, Bach and Cutlerís own pieces. Although
necessary, the bardís sporadic appearances, linking unrelated scenes, seemed to interrupt
the action. The company used the full depth of the Playhouse stage for the first time,
enhancing lighting possibilities and adding to the size of the production.
Klaus displays adequate mastery of ballet technique. His insecure control over dramatic
shape and the rhythms of tension and climax in each scene creates a problem for the
ballet as a whole, however, and makes the work unconvincing. The inevitable tragic
outcome, where King Arthur and his son Mordred stab each other to death, was greeted not
by profound horror but by titters of mirth and then embarrassment.
Perhaps the problem lies in the many turbulent tales within this epic. The ballet depicts
Merlin, the enchanter; Mordred, son of Arthur and Arthurís half-sister, Morgaine; and
Lancelot, King Arthurís most trusted knight, who falls in love with Guinevere,
King Arthurís wife. Each story has its own dramatic importance, but no one in
particular prevails. Or perhaps the problem lies in the relationship between
literalness and abstraction in balletís storytelling techniques.
Although the ballet is unsatisfying, some highlights should be noted. Lighting designer
Jason Organ has produced stunning lighting plots that both define the space
architecturally and shift the work effectively through time and place.
Costumes by Selene Cochrane successfully maintain a palette of rustic reds,
browns, ochres and greens with clean and simple lines in both cut and decoration.

Two of the main roles, Merlin and Morgaine, were danced by company principals Paul Boyd
and Rachael Walsh, respectively. The clarity they brought to these character roles
attests to their artistic skills. Lancelot and Guinevereís passion for each other
was managed well by dancers Tama Barry and Amelia Waller. An uninhibited pas de deux
expressed Wallerís transition from faithful but unfulfilled wife to joyful lover.
Michael Braun, as Young Arthur, and Zachary Chant, as his foster brother, Cai,
both performed with technical assurance and great, youthful exuberance.
Heavily patterned and tightly organized gestural sequences dominated the corps de ballet
work for the women in particular. In contrast, the men worked with freer energy, covering
space quickly and powerfully if not as tidily. More of this quality would have spiced up
the Druid ritual of the Beltane fires giving it some real passion rather than controlled
pretense.
---
---