Baltimore, MD
combining Chinese Classical and modern dance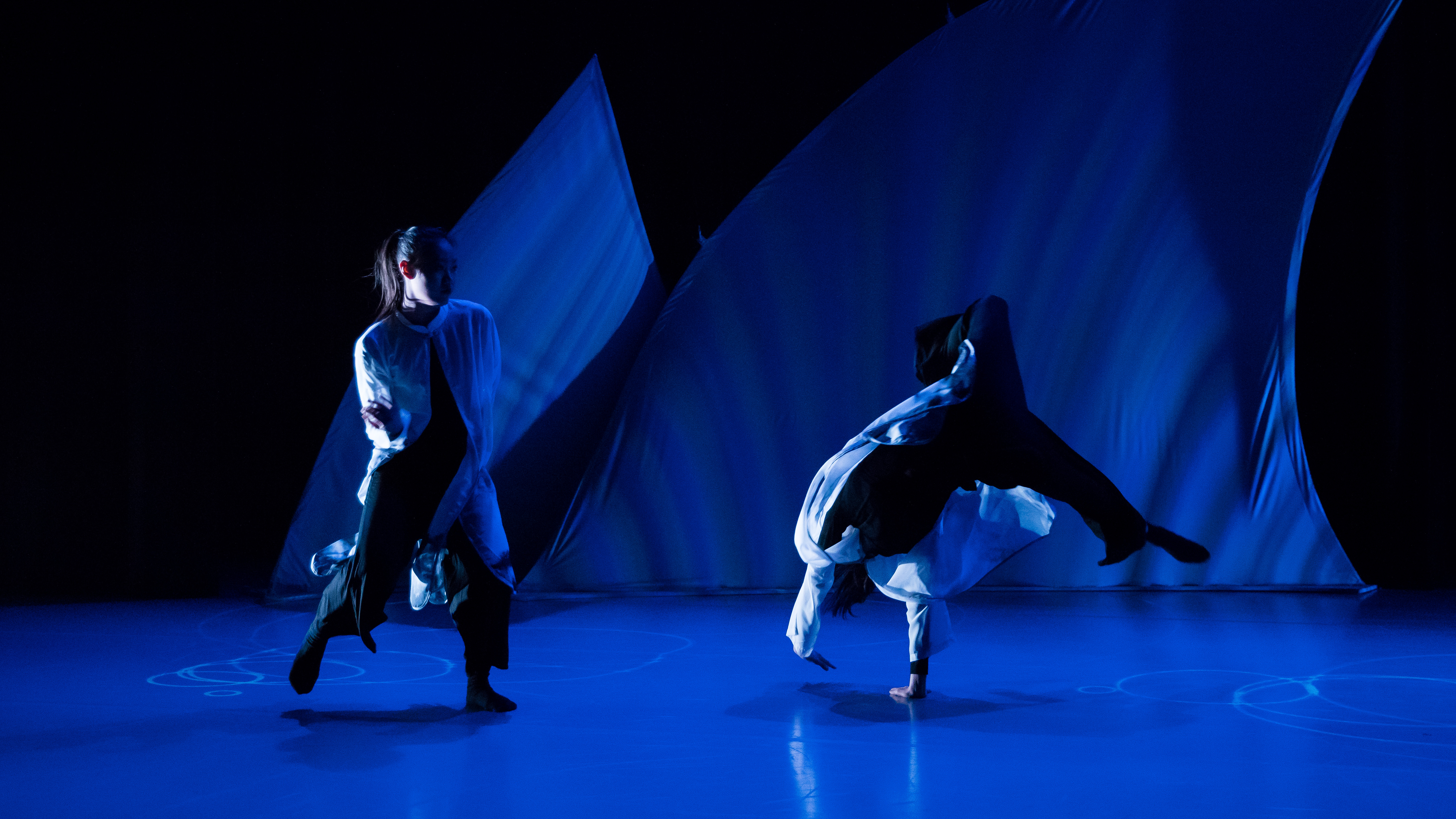 Following the circle of life theory in Chinese Buddhism, Equinox and Solstice journeys through the afterlife with a combination of Chinese Classical
and modern dance. Starting from death and following the soul's journey to start life anew, the work's four main sections follow the seasons of Spring,
Summer, Fall, and Winter. Design elements highlight the four Chinese elements of Feng Shui – water, fire, wood, gold, and earth – with the Equinox
and Solstice representing the lightest and darkest days of the year.
---
Xing Dance Theater (XDT) is based in Baltimore, Maryland. By combining Chinese Classical and modern dance, XDT connects audiences to rich and varied
Chinese cultures. XDT actively researches Chinese dance and provides educational opportunities to engage Chinese-American and non-Chinese-American populations.
Since its founding in 2016, XTD work has been invited and selected to perform at the 2018 Maryland Campaign, 2018 Peabody Spring Dance Showcase,
2018 Global Perspectives Festival, 2018 Maryland Dance Festival, 2018 Beijing Dance Festival, 2019 Baltimore Dance Invitational,
2019 China & America New Year Gala at the Kennedy Center, 2019 Jacobs Pillow Dance Festival, 2019 Richmond Dance Festival, and 2019 Detroit City Dance Festival.

---
---