The Wonder of Vaudeville by Richard Duffy
article cut from January 1901 (v6 #6) issue of Ainslee's Magazine
- Article contains 9 pages, 16 illustrations -
Illustrations include:
Sam Lockhart's "Three Graces"
Otto T. Johnson - sleight-of-hand
Maude McIntyre - singer
Brothers Damm - acrobats
Robert Downing (as "King Lear")
Marvelous Dunham Family - circus troupe
Papinta - "picture dancer"
Watson, Hutchings and Edwards - comedy trio
Artie Hall - "coon shouter"
Wright Huntington - director of stock troupe
McIntyre & Heath, "Negro Sketch Artists"
Edward M. Favor and Edith Sinclair - comedy sketches
Lizzie and Vinnie Daly - singers
James Richmond Glenroy - monologist
Charles R. Sweet - "The Musical Burglar"
---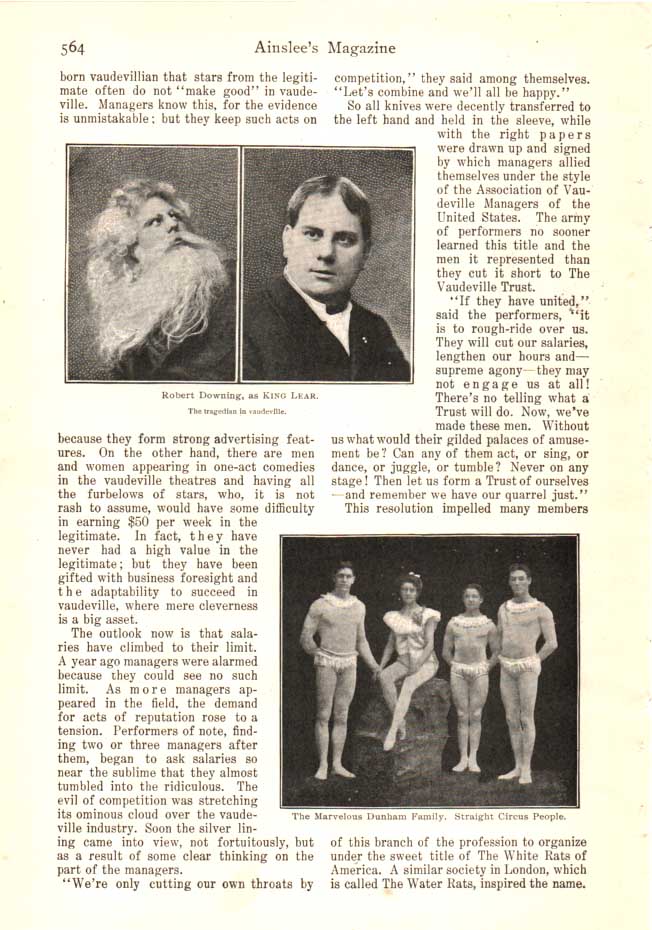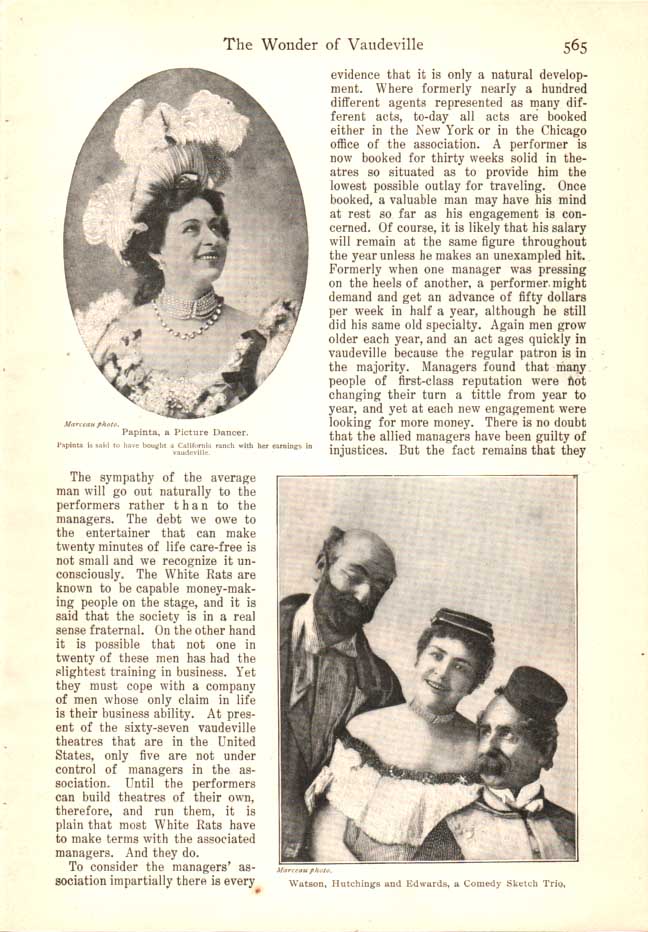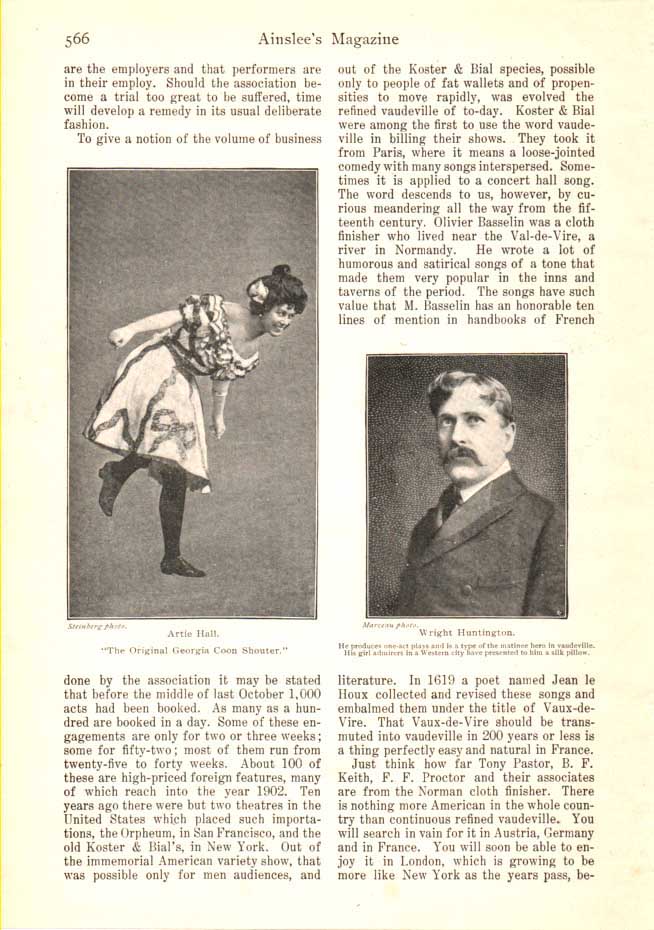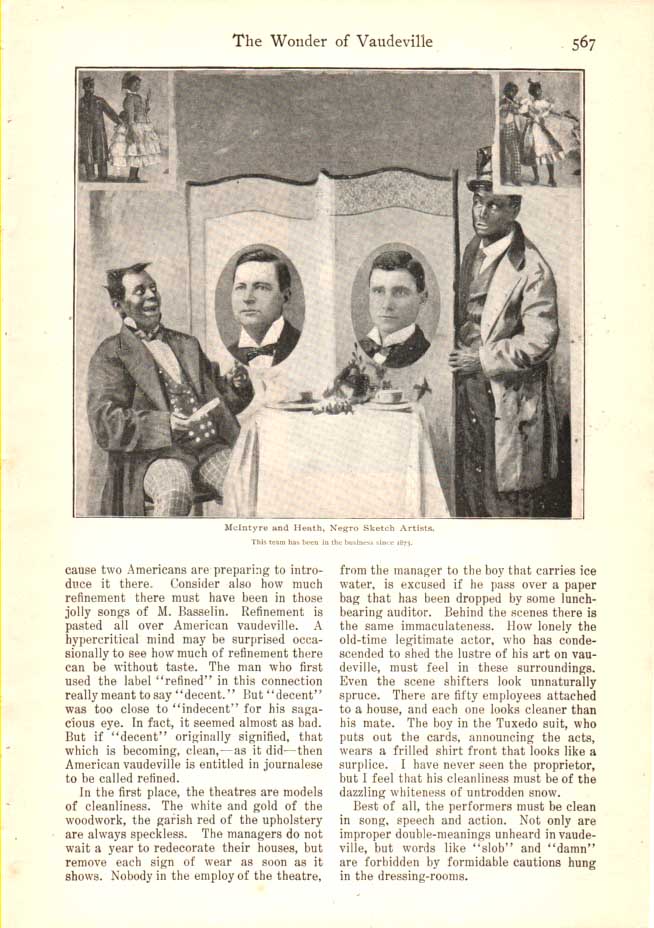 ---
(edited from Wikipedia)
Ainslee's Magazine was an American literary periodical published from 1897 to December 1926.
The magazine's publishers were Howard, Ainslee & Co., a division of the Street & Smith publishing in New York City.
Among those who wrote for Ainslee's were Stephen Crane, Bret Harte, O. Henry, Jack London, Edna St. Vincent Millay and P. G. Wodehouse.
---

(Actual size of article: 6 1/2" x 9 1/4")

---

---