Johnson and Madill
Song & Dance Team, a "Terp" act of the mid-1950's
(A "terp act" is described by noted theatrical historian John Kenrick of Musicals101.com
as old school show biz shorthand for a "terpsichorian" or dance act.)
(left: actual newsphoto - right: enhanced photo showing how high Mike really is in the air.)
Gill Johnson and Mike Madill met while performing together at Radio City Music Hall
and worked up an act that carried them from the Palace to the Moulin Rouge and more.
They would often perform months without a single day off, sometimes scheduling several shows a day.
Their act was a prime example of the "terp" of "flash" act, usually performed by 2 men
(the Nicholas Brothers, Buck & Bubbles, etc.) that were the highlights of theatre and cabaret revues.
---
Johnson & Madill Around the World...
at the Copacabana:
at the Moulin Rouge:
in Monte Carlo:
---
After retiring the act. Gill Johnson left the stage
for a career in real estate on Long Island.
Mike Madill became a teacher, director and choreographer in community theater
until being offered the oppurtunity to establish a dance department at
California State University, Chico, for which he tapped Harold Lang to teach ballet.
Many of the graduates of that program went on to successful professional careers
in shows like A Chorus Line and 42nd Street, on television
(Star Search) and in nightclubs (Moulin Rouge).
Later Mike went on to become a professor at the University of Alaska - Fairbanks,
where he also became a well-known theater and television reviewer.
---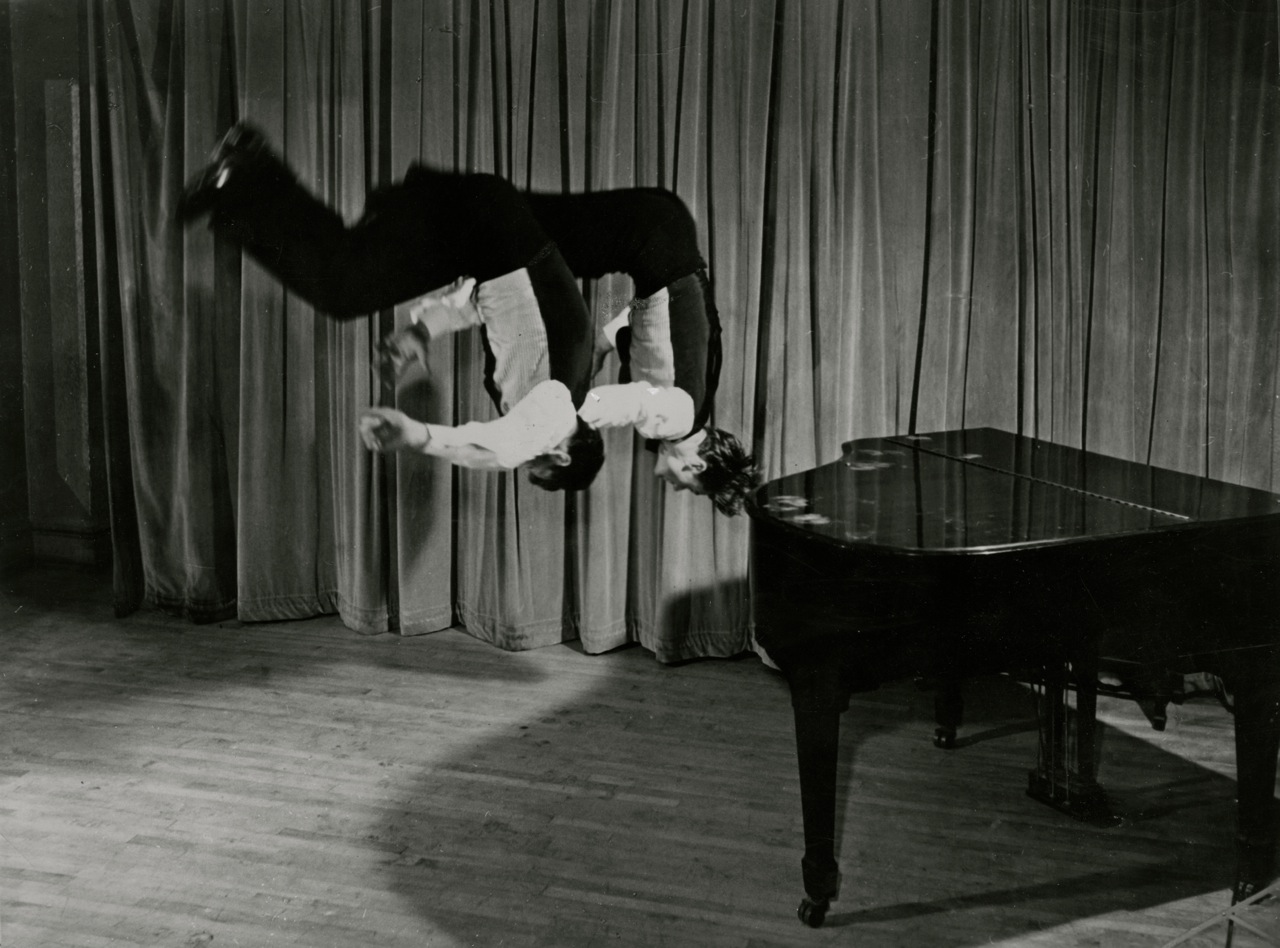 ---