Charlotte Cushman Club scrapbook: 1888-1896
(Philadelphia)
From the collection of the Charlotte Cushman Club, Philadelphia, an original theatre scrapbook circa 1888-1896 containing more than eighty cast sheets and program clips for plays with major stars, pasted into an 1880s composition book. Includes Richard Mansfield in Dr Jekyll and Mr Hyde, Beau Brummel, The Scarlet Letter, Arms and the Man, Prince Karl, and several more, Maurice Barrymore and Olga Nethersole in Romeo and Juliet, Madge and William Kendal in a number of plays, Herbert Beerbohm Tree in Captain Swift, Hamlet and several more, Ada Rehan in Taming of the Shrew, Two Gentlemen of Verona and several more, Henry Irving and Ellen Terry in The Merchant of Venice, Faust, and several more, Irving in A. Conan Doyle's A Story of Waterloo, Sarah Bernhardt in Camille, Gismonda, and several more, a page of periodical photographs of Gounod, Rubenstein, Paderewski, Joachim and Liszt, many more plays. (Dimensions: ten and a quarter by seven and three quarters inches. Fragile condition.)

The Charlotte Cushman Club, named in honor of America's first internationally renowned actress, was founded in 1907 by Lydia Ellicott Morris and her friends to provided respectable lodgings for actresses appearing in Philadelphia theaters. Originally located at the corner of 12th and Locust Streets in Philadelphia, it moved to 1010 Spruce Street in 1920. In 1963 the Club moved for the final time to 239 Camac Street, a reconverted Victorican double townhouse which had formerly housed the Poor Richard s Club. In 2000 the clubhouse was sold and its collections, including the Eleanor Wescott Library of rare theater memorabilia and books, were dispersed.

Individual listings for each of these cast lists can be (or soon will be) available under the title of the production and name of performer.
---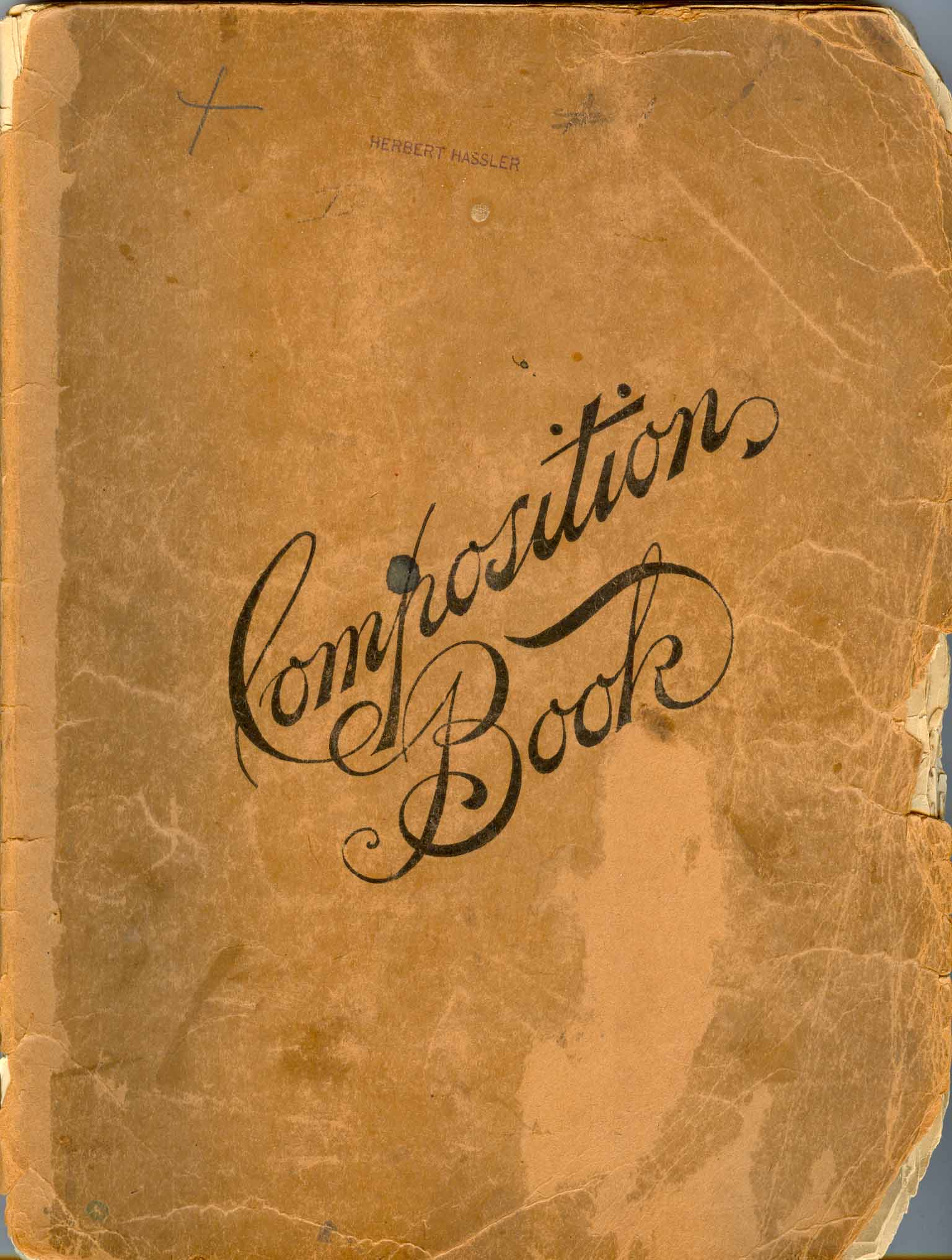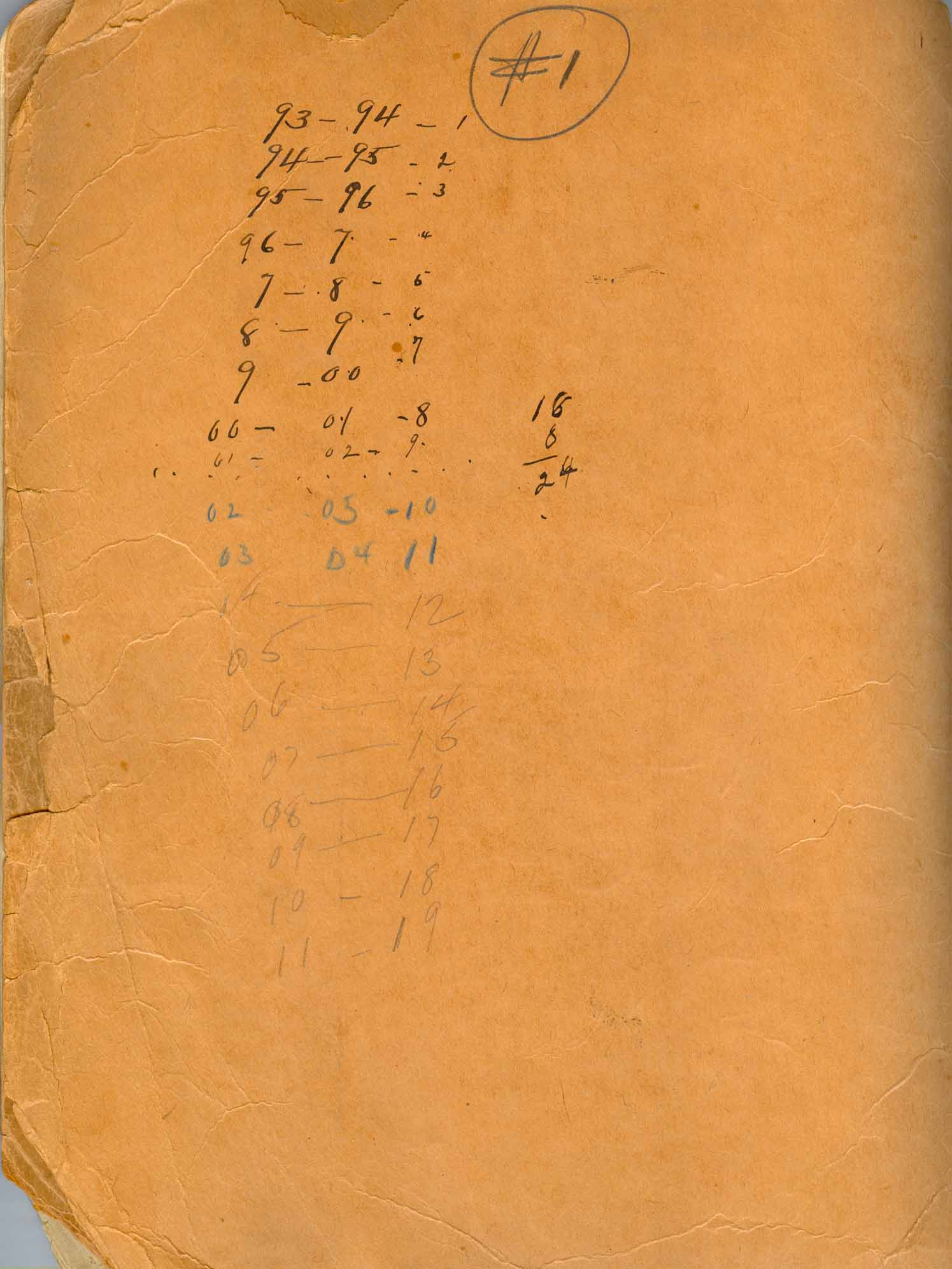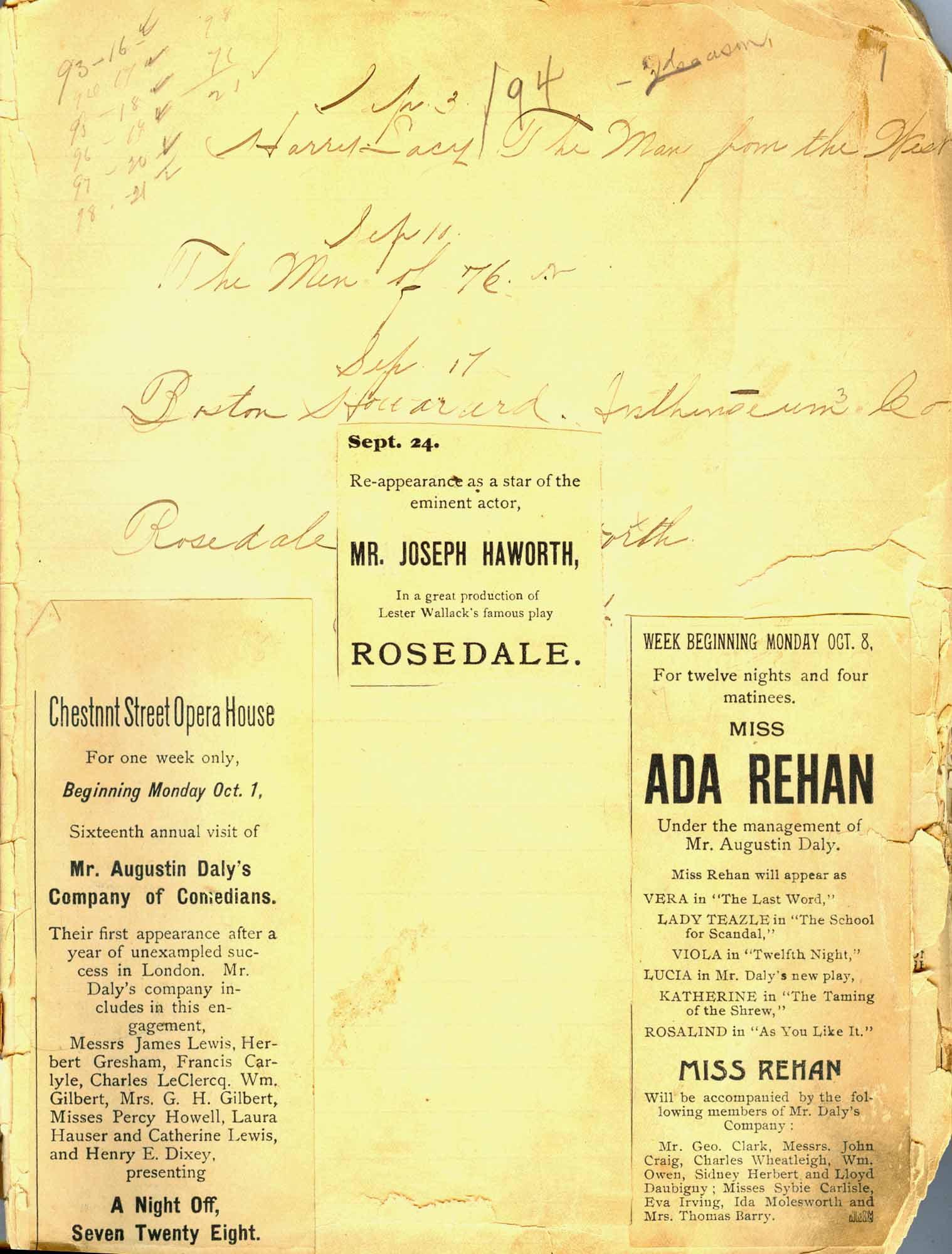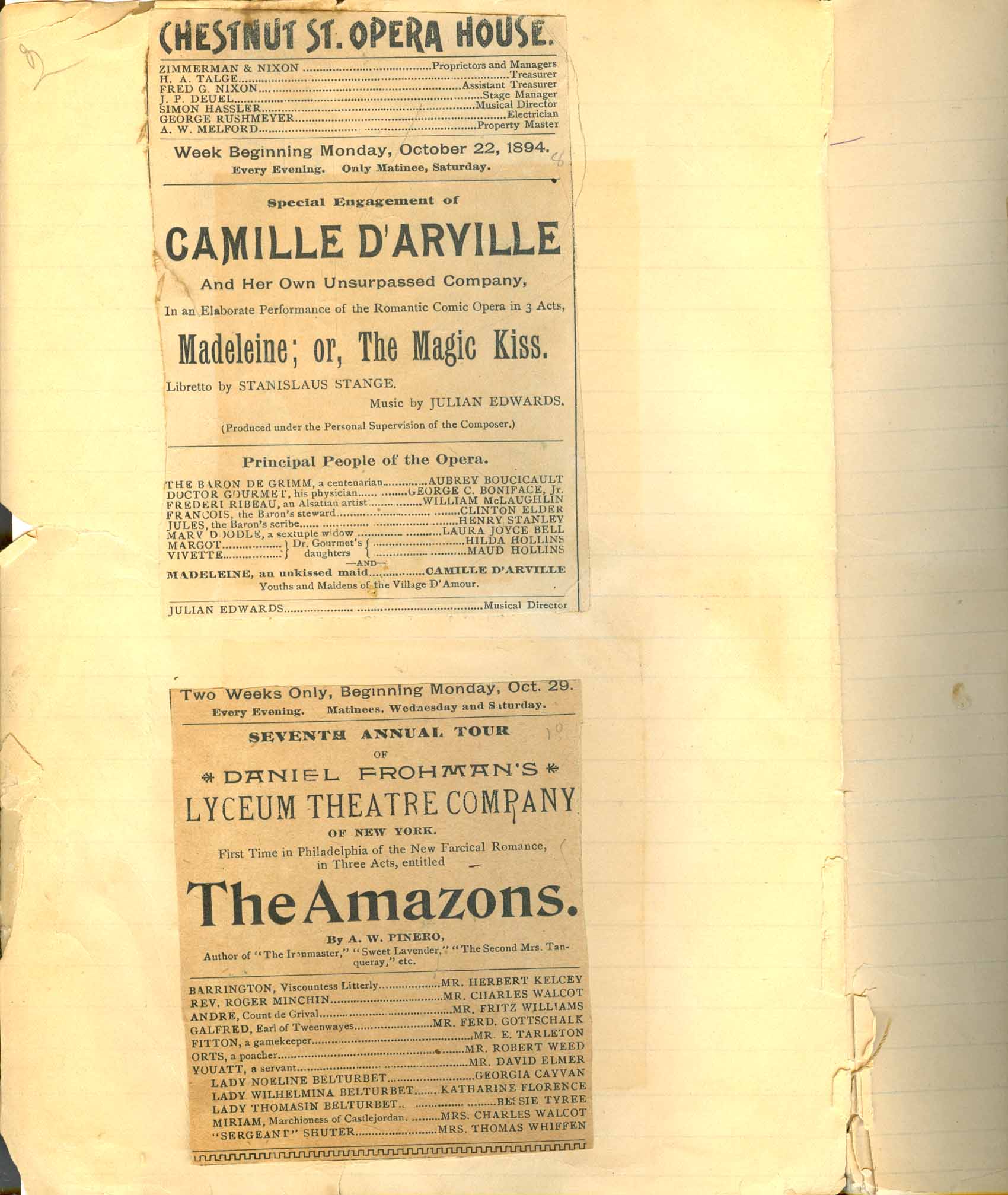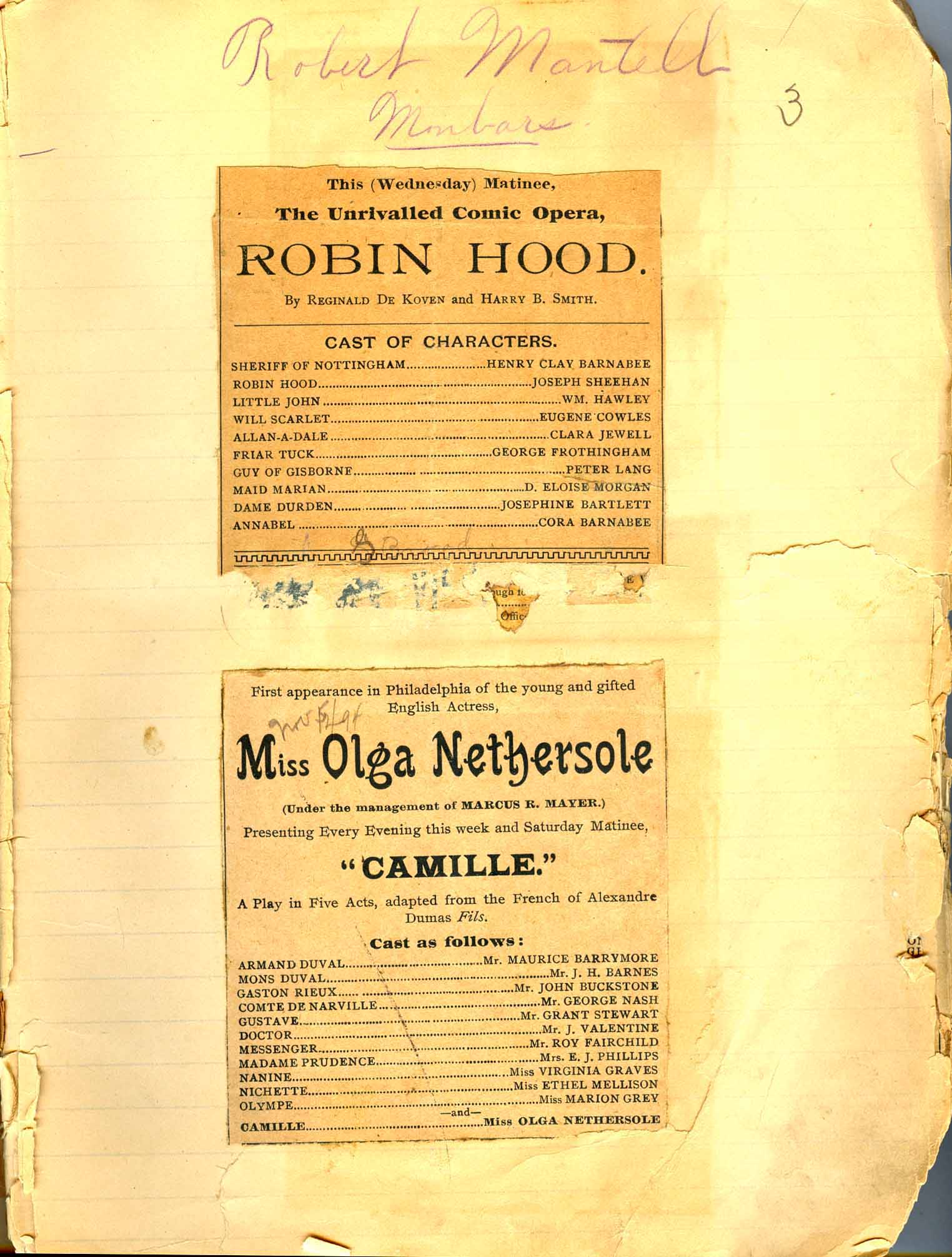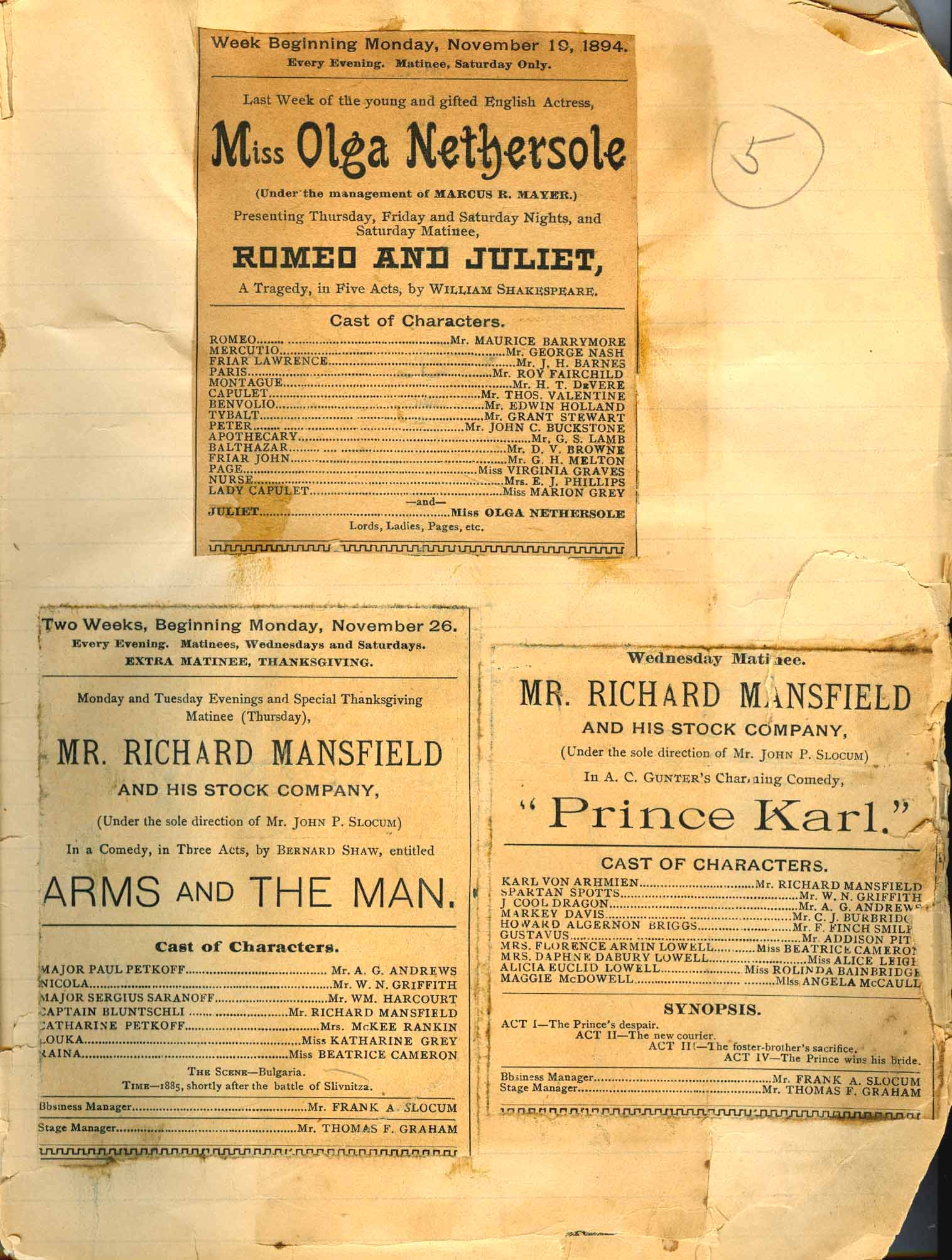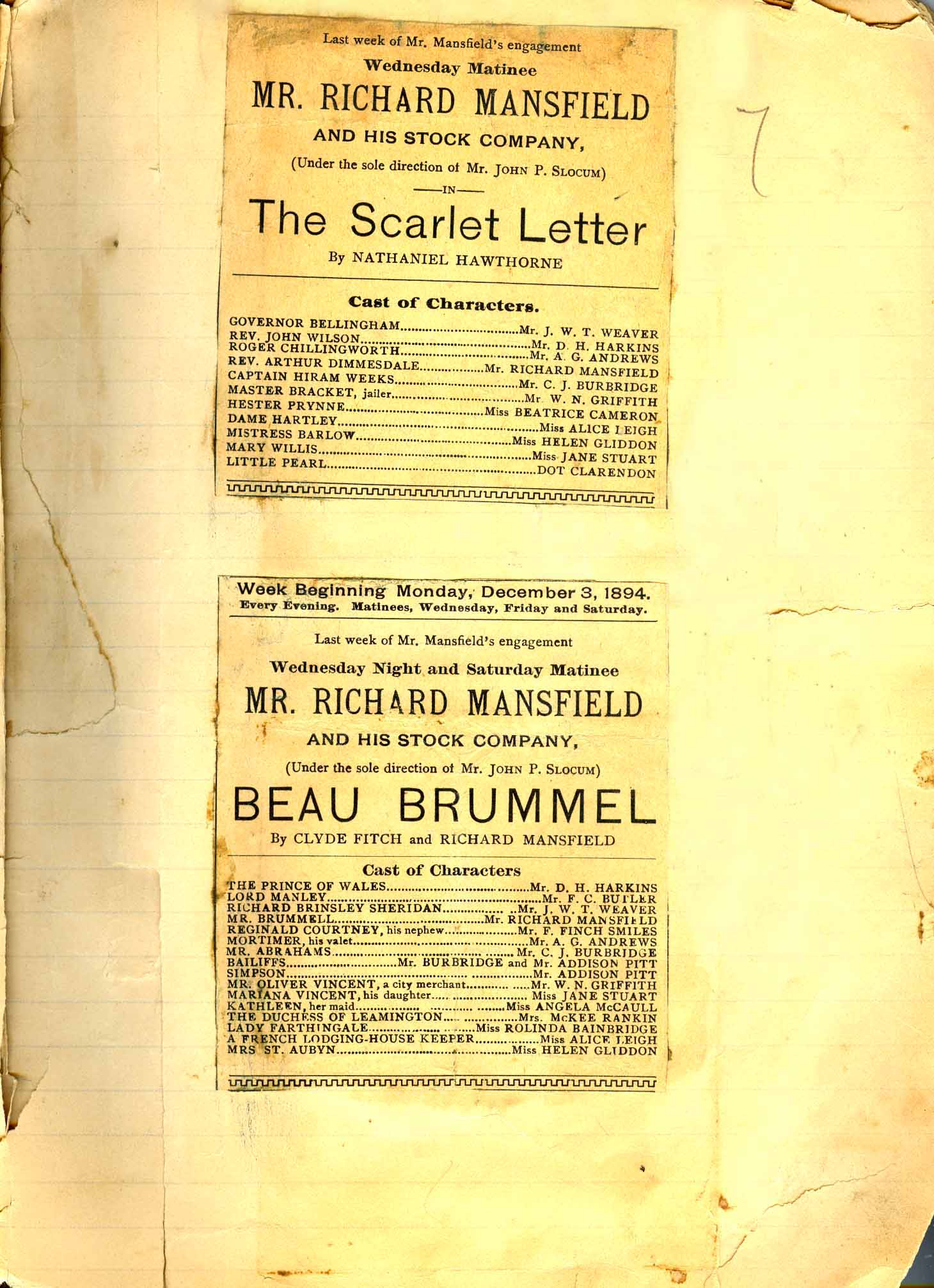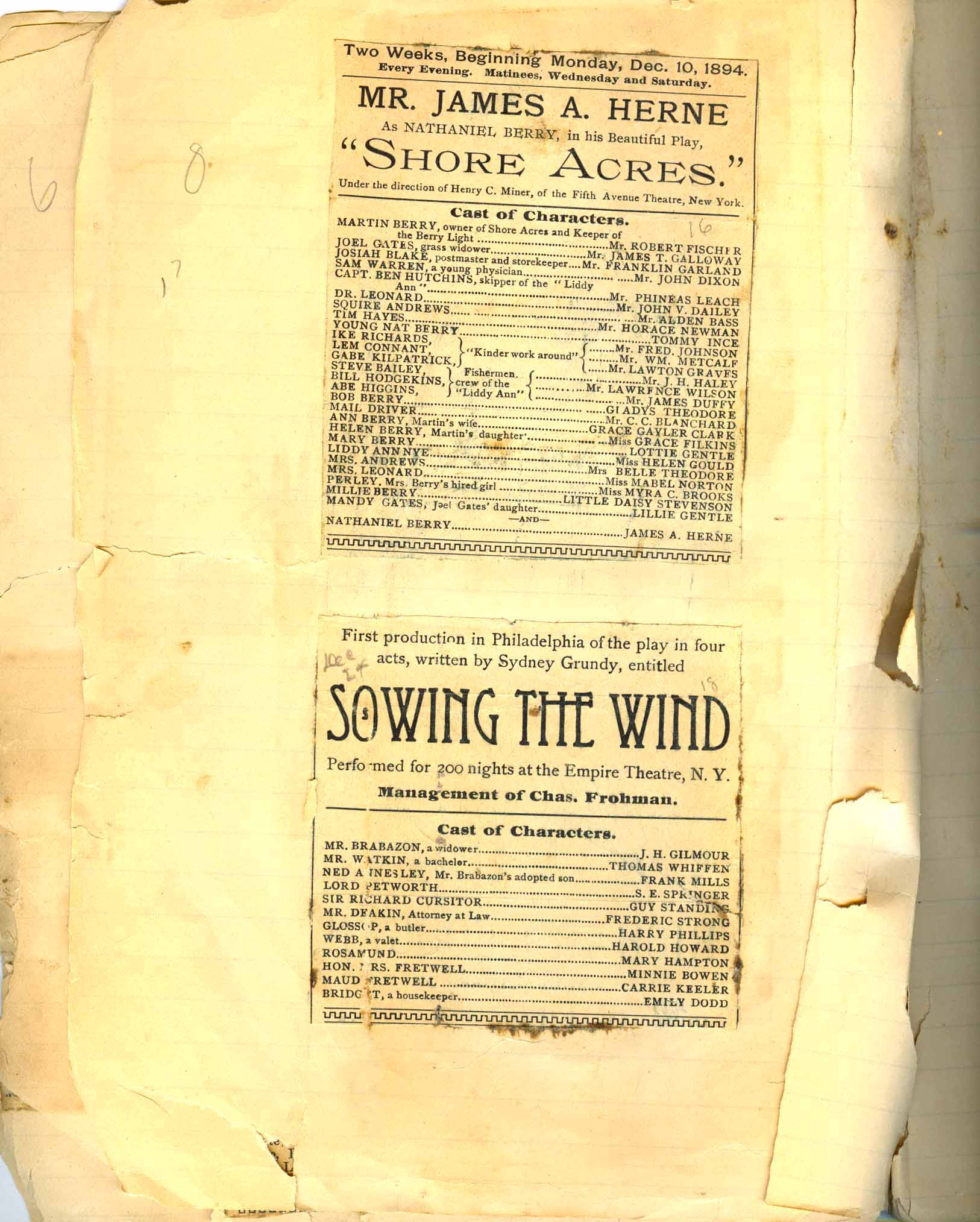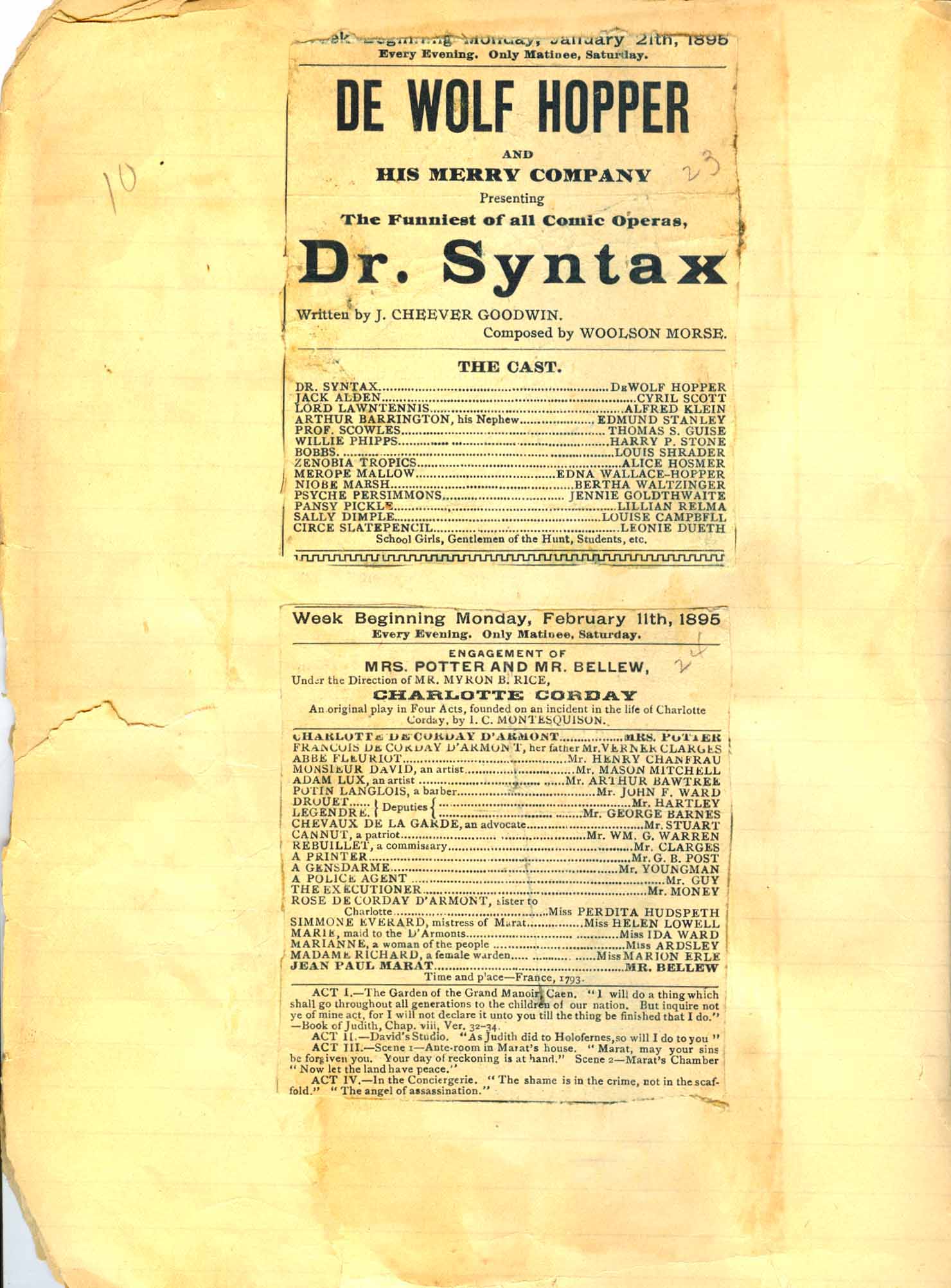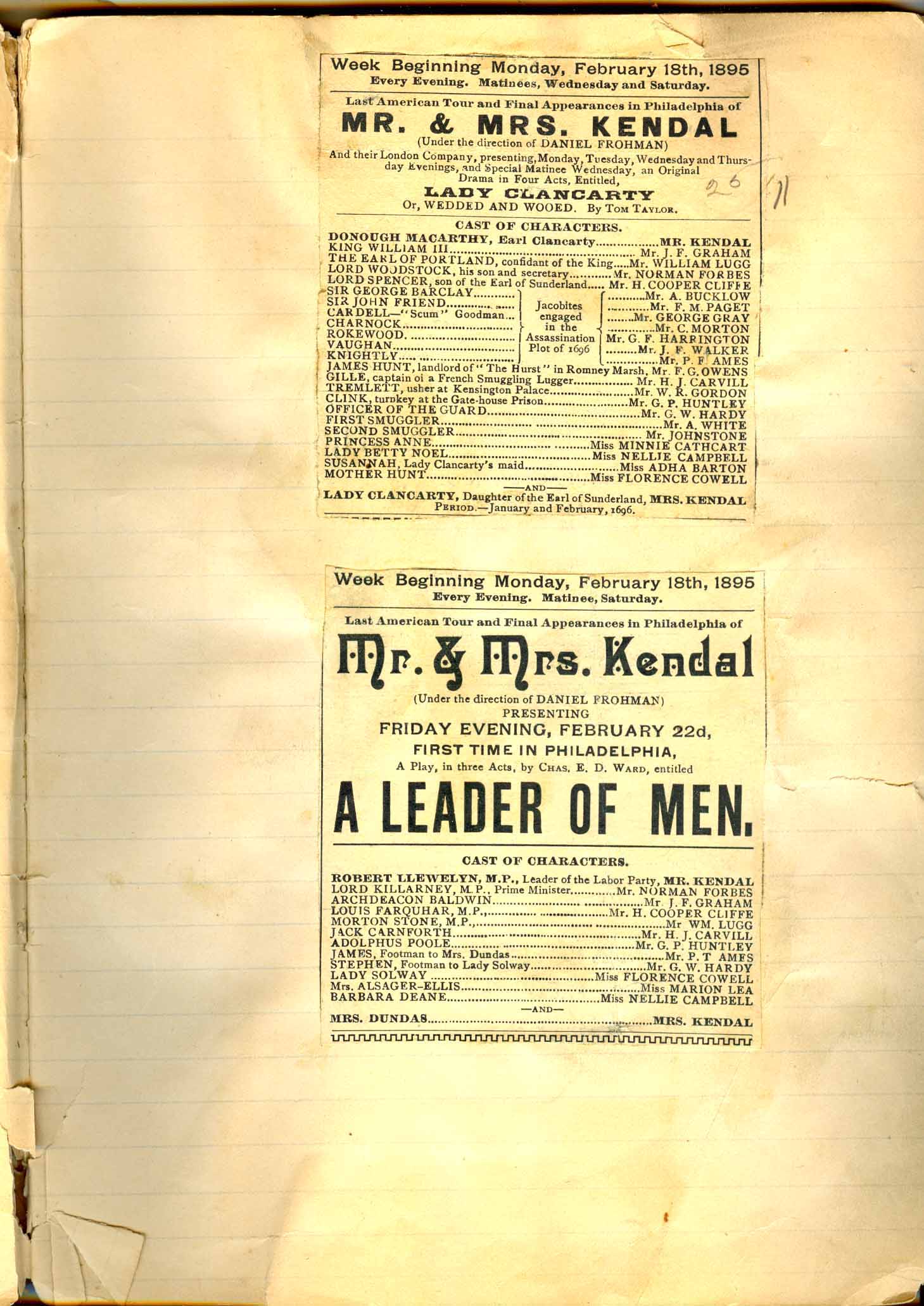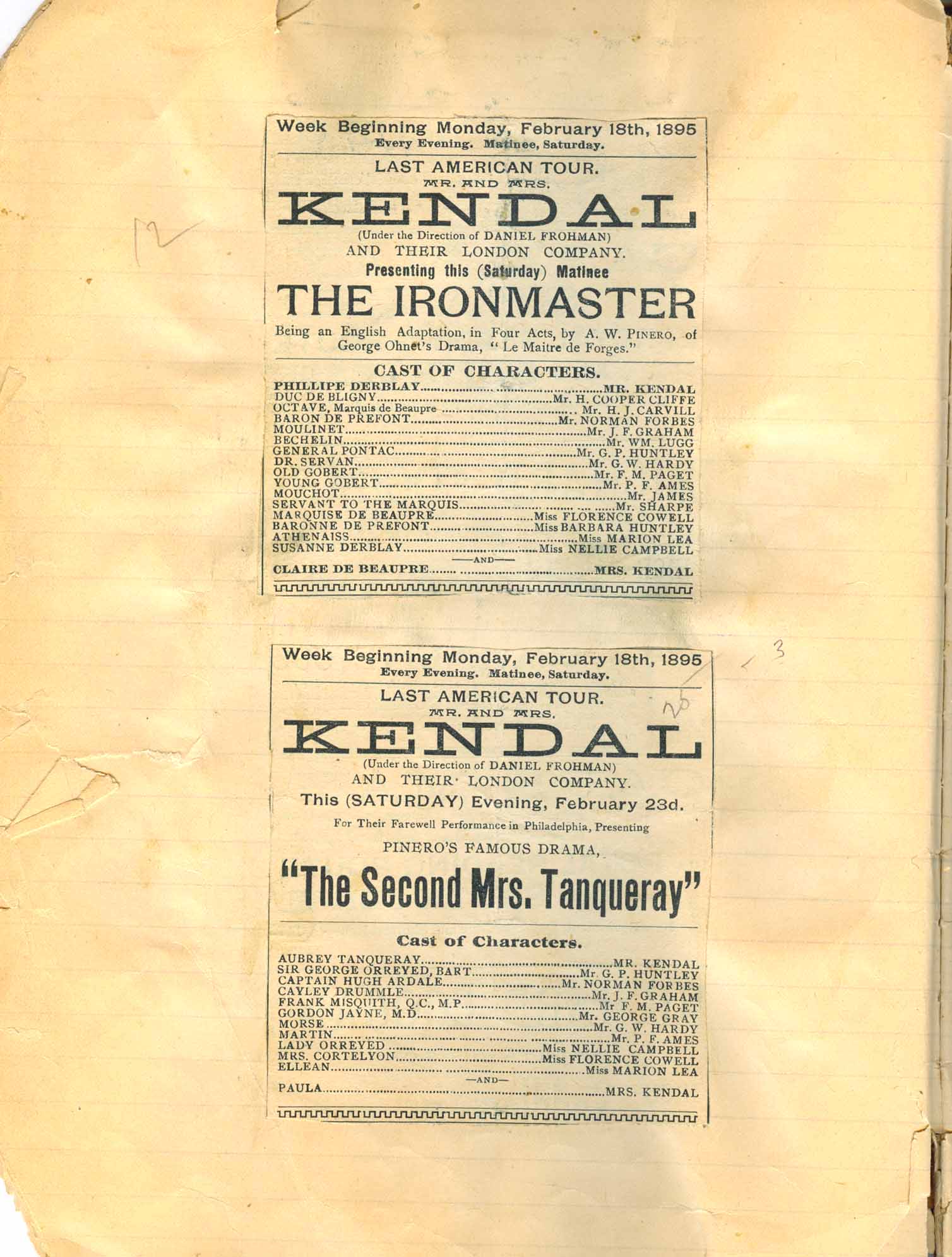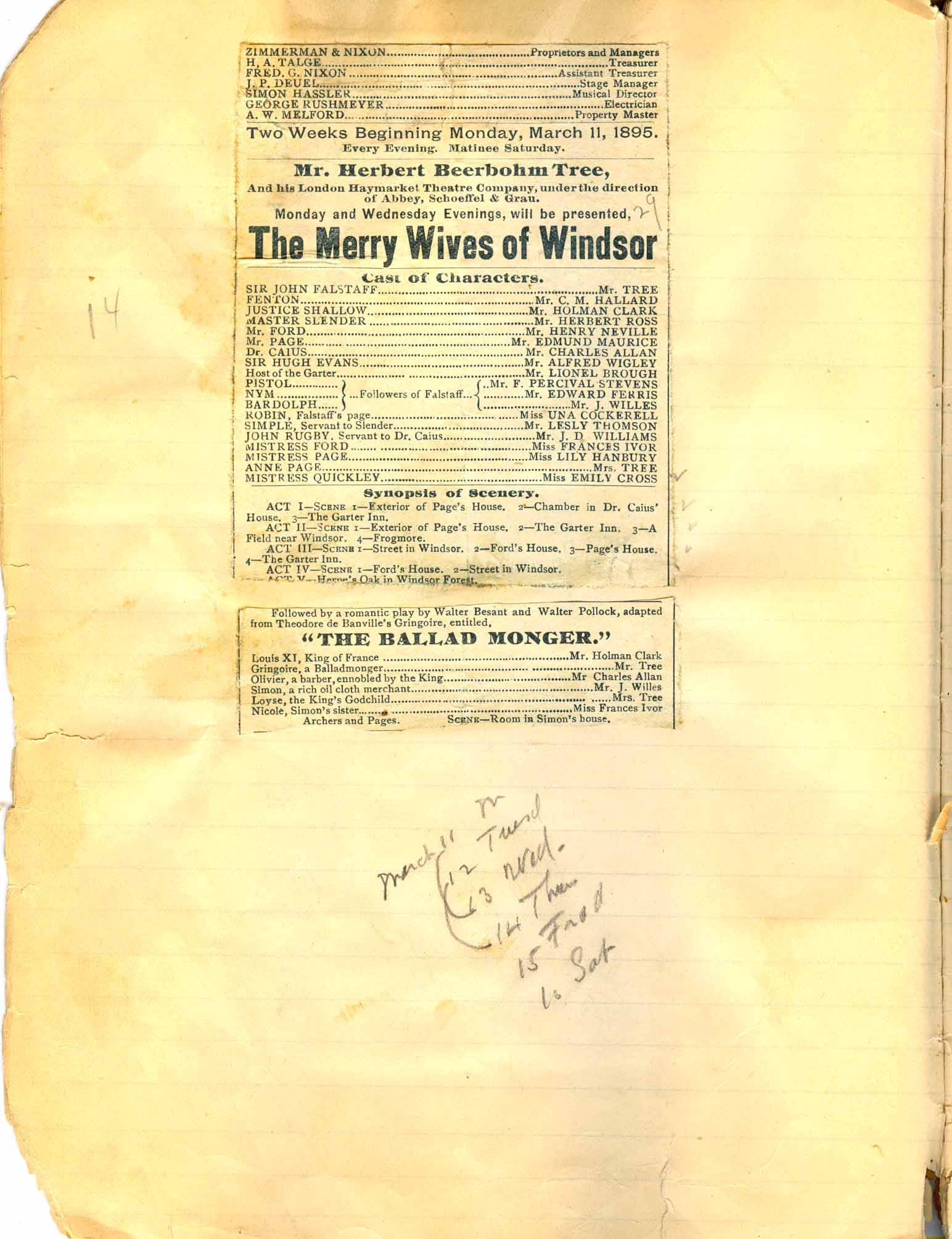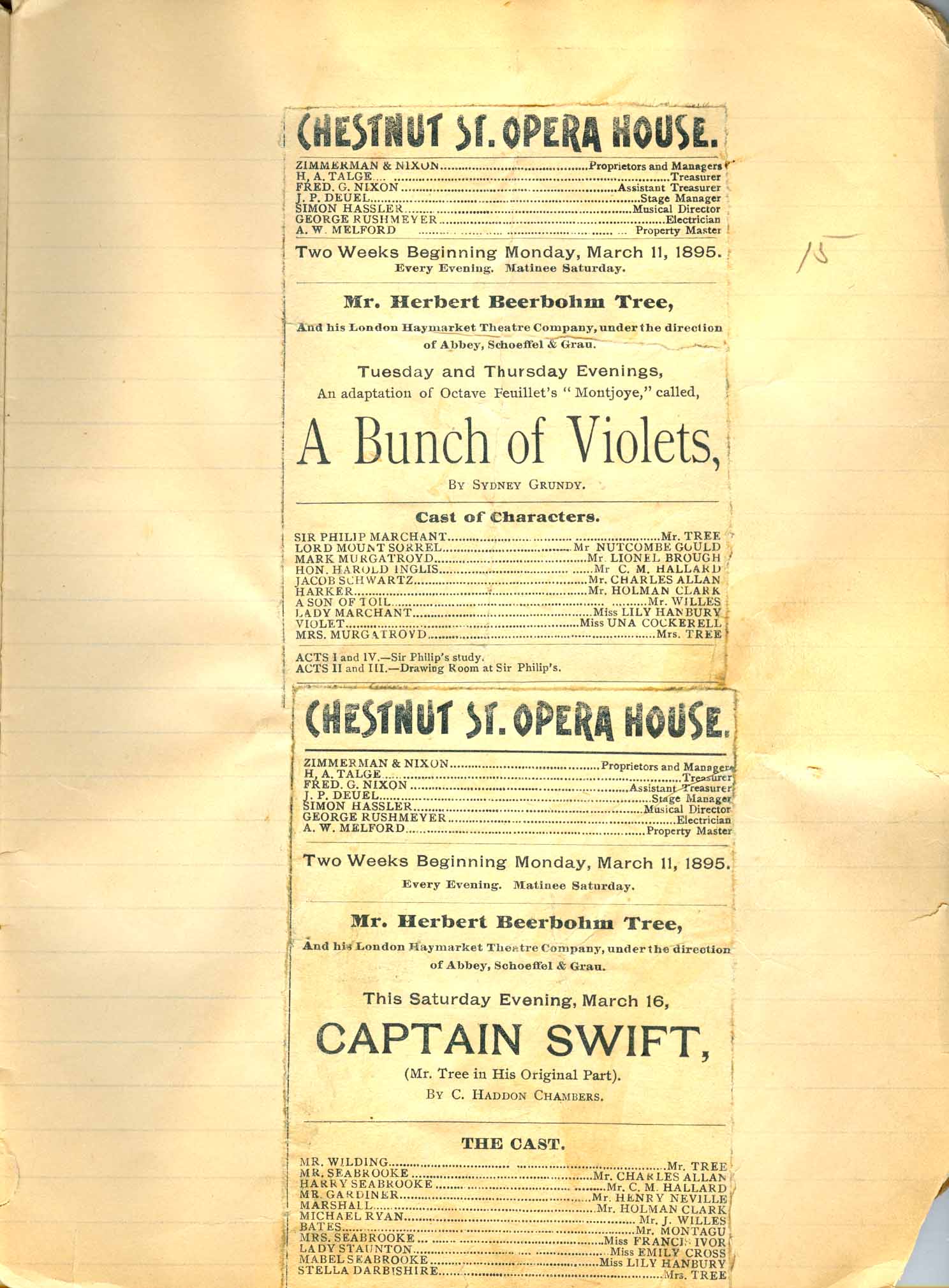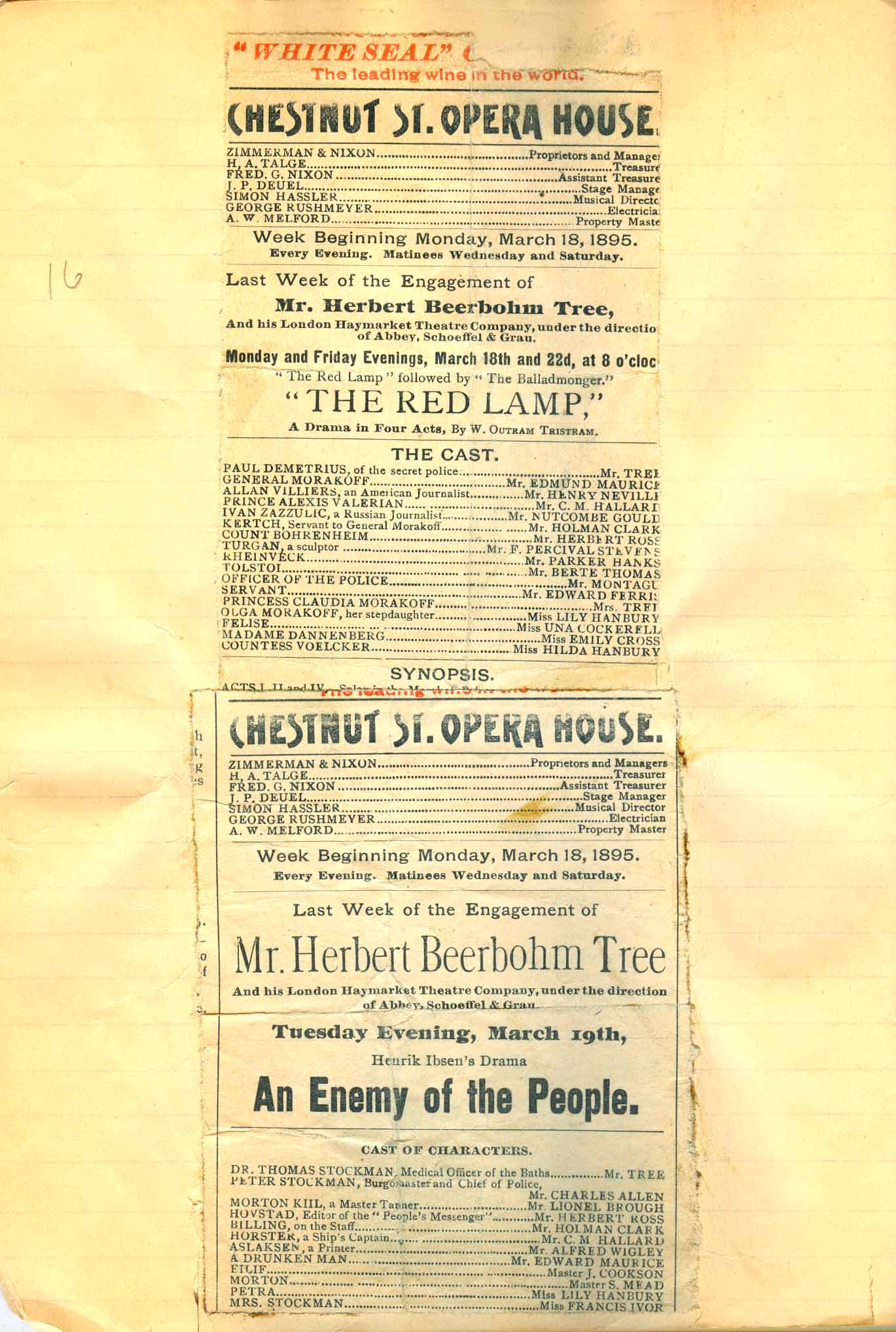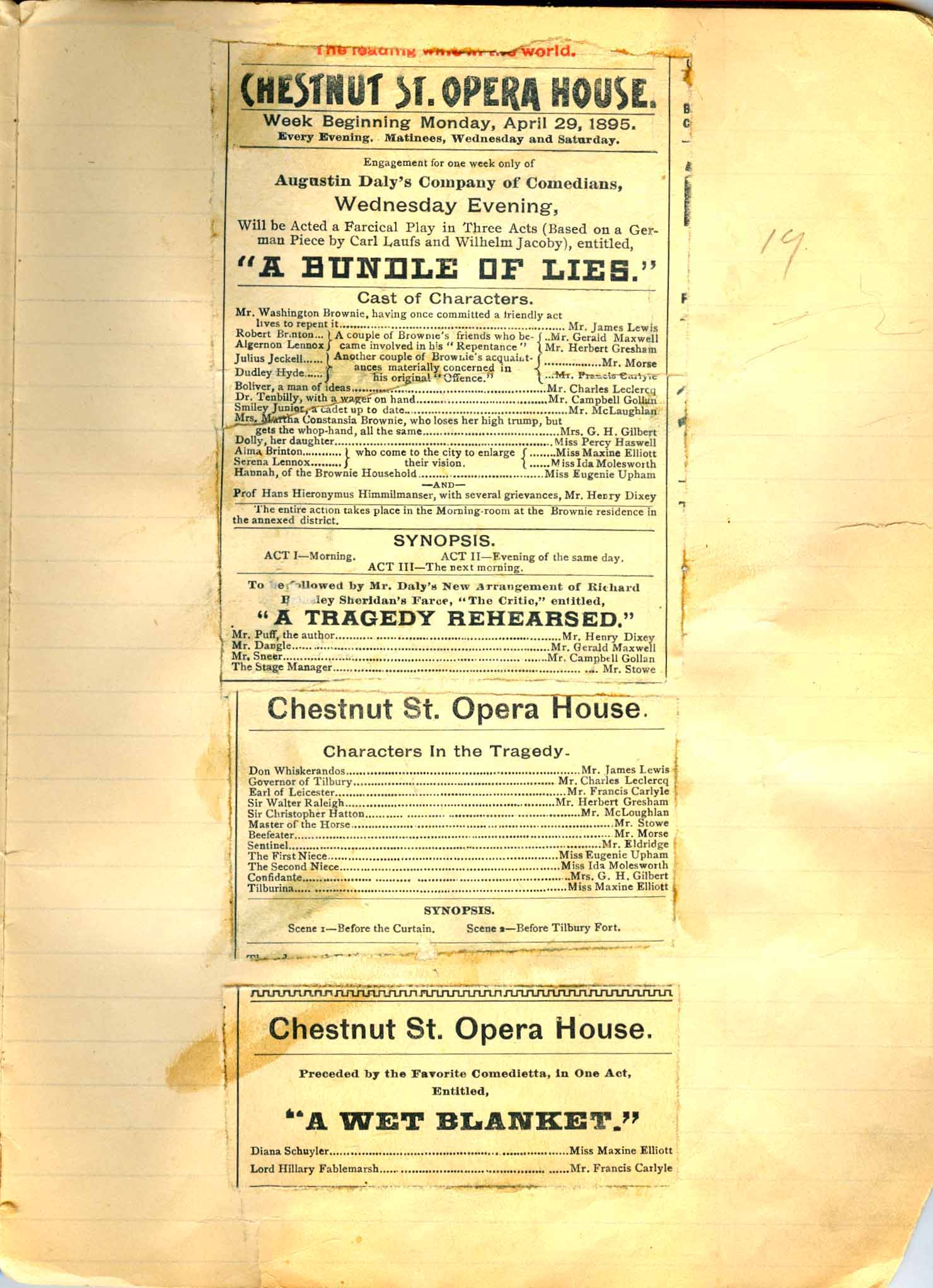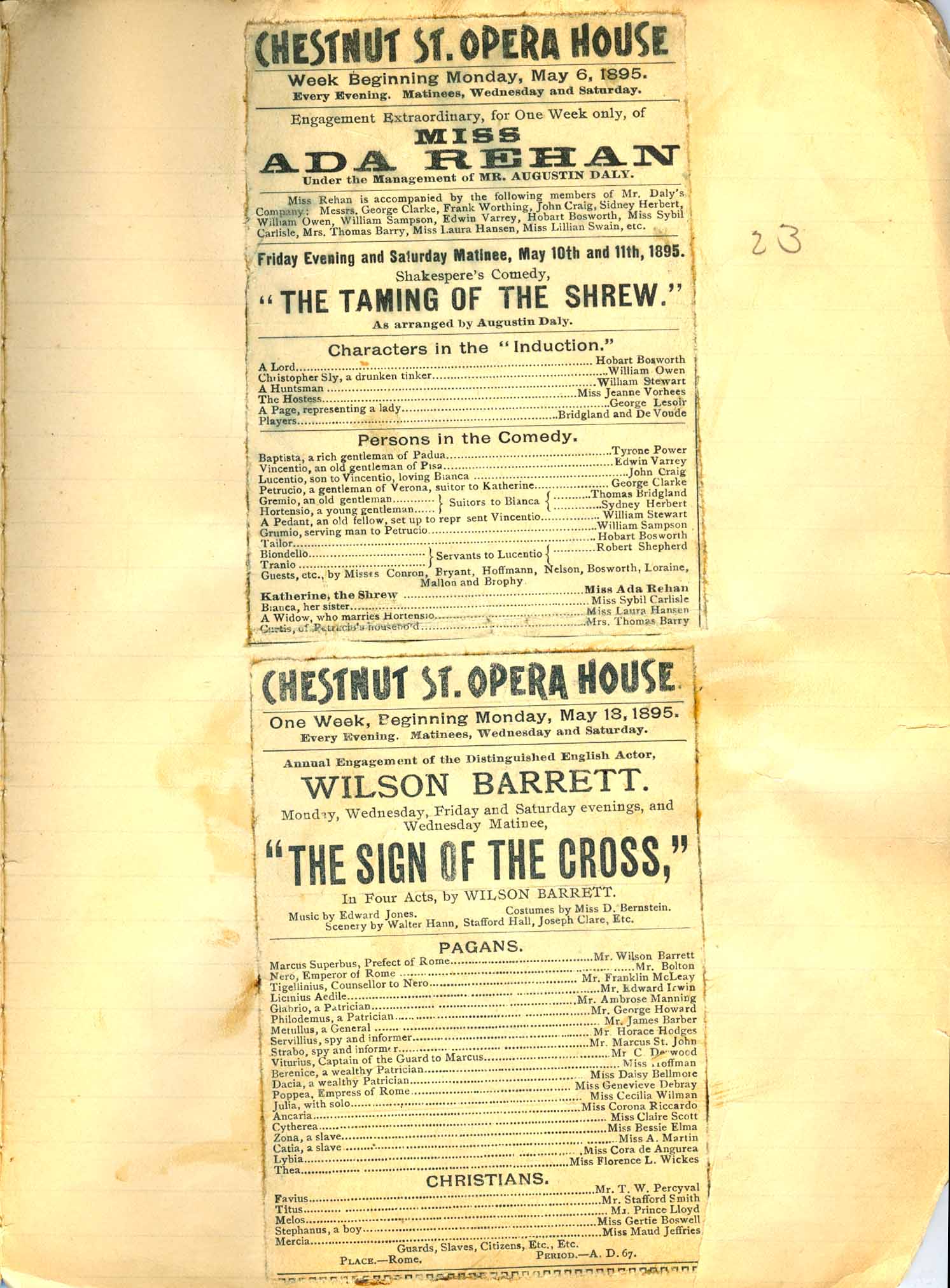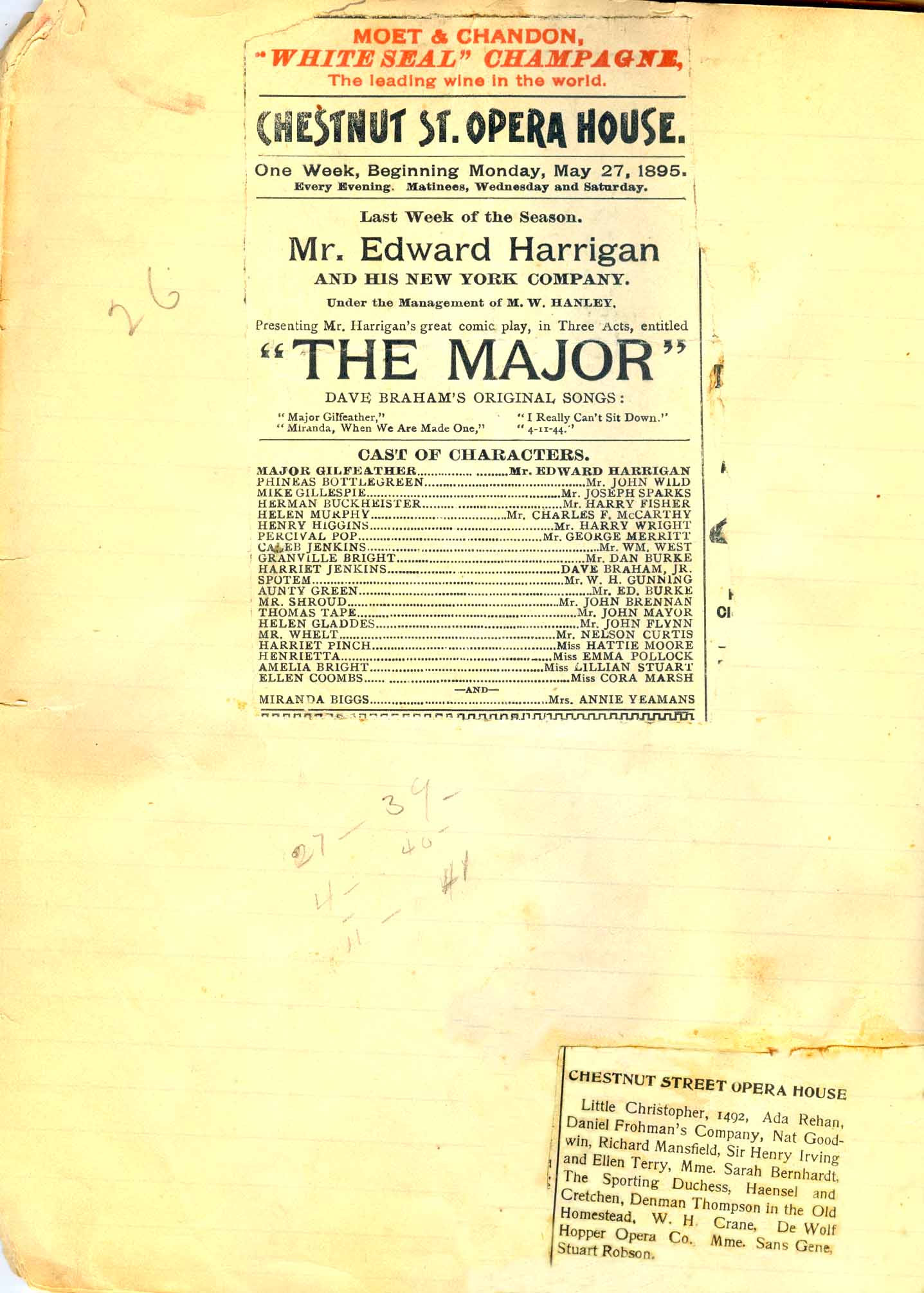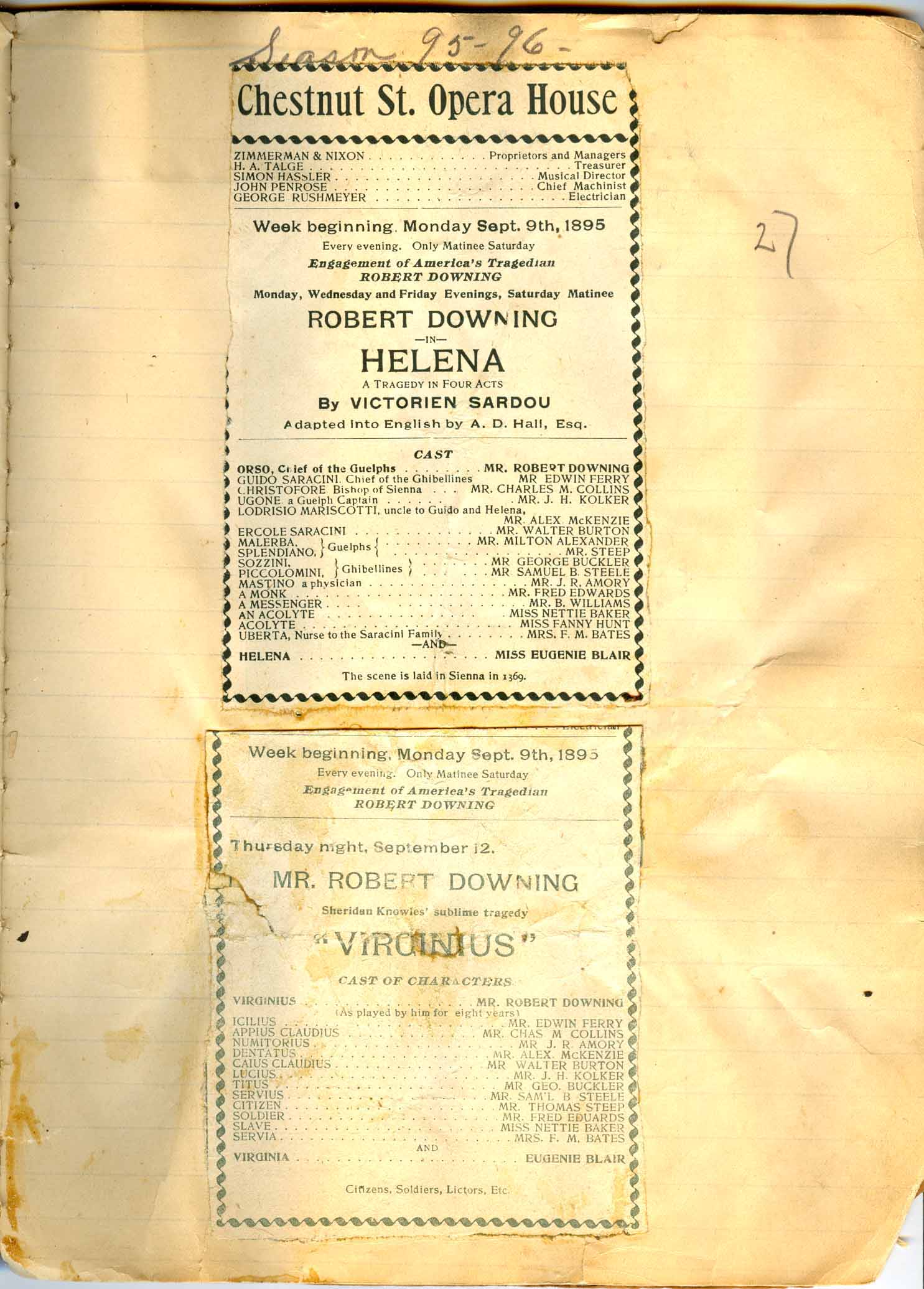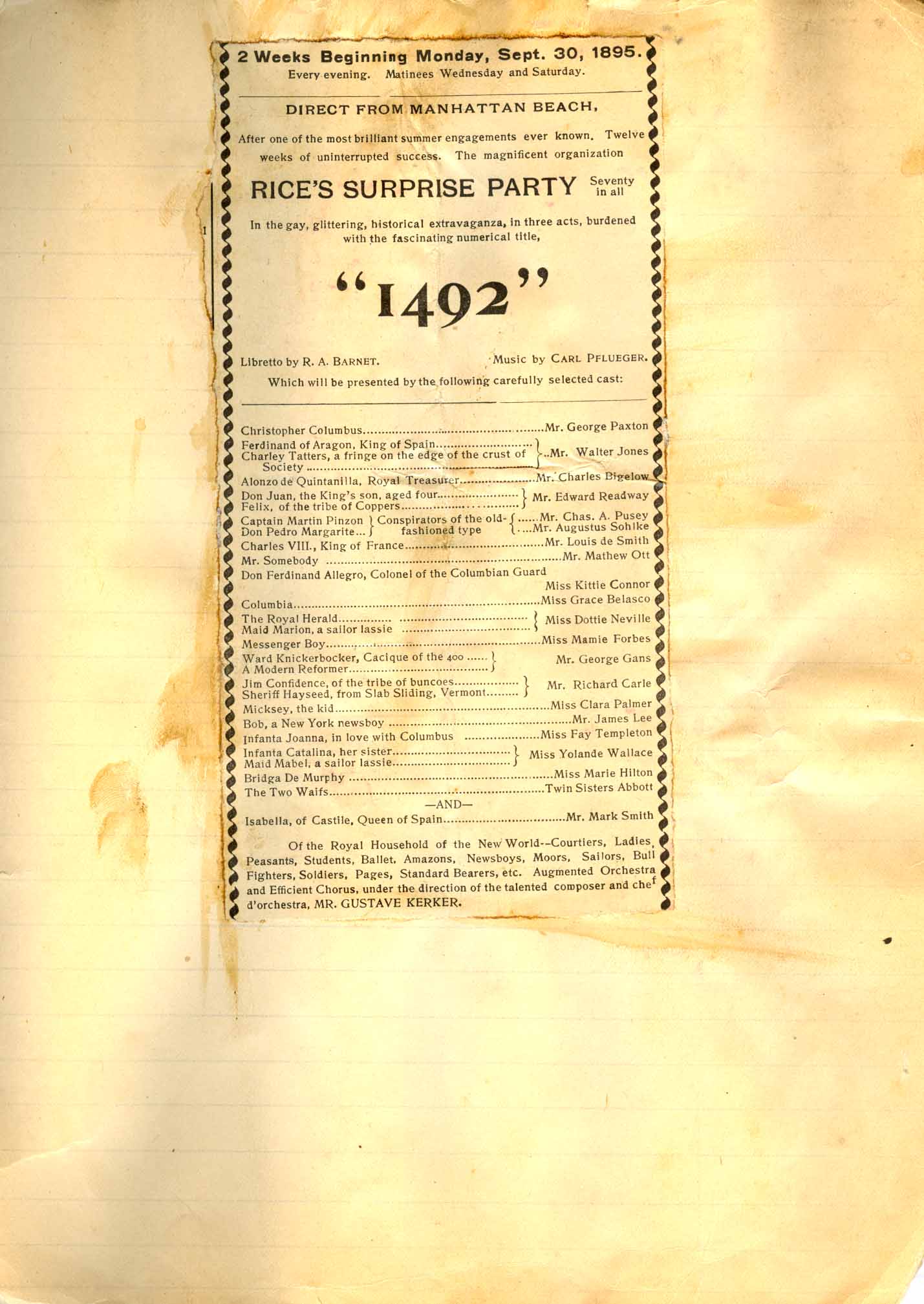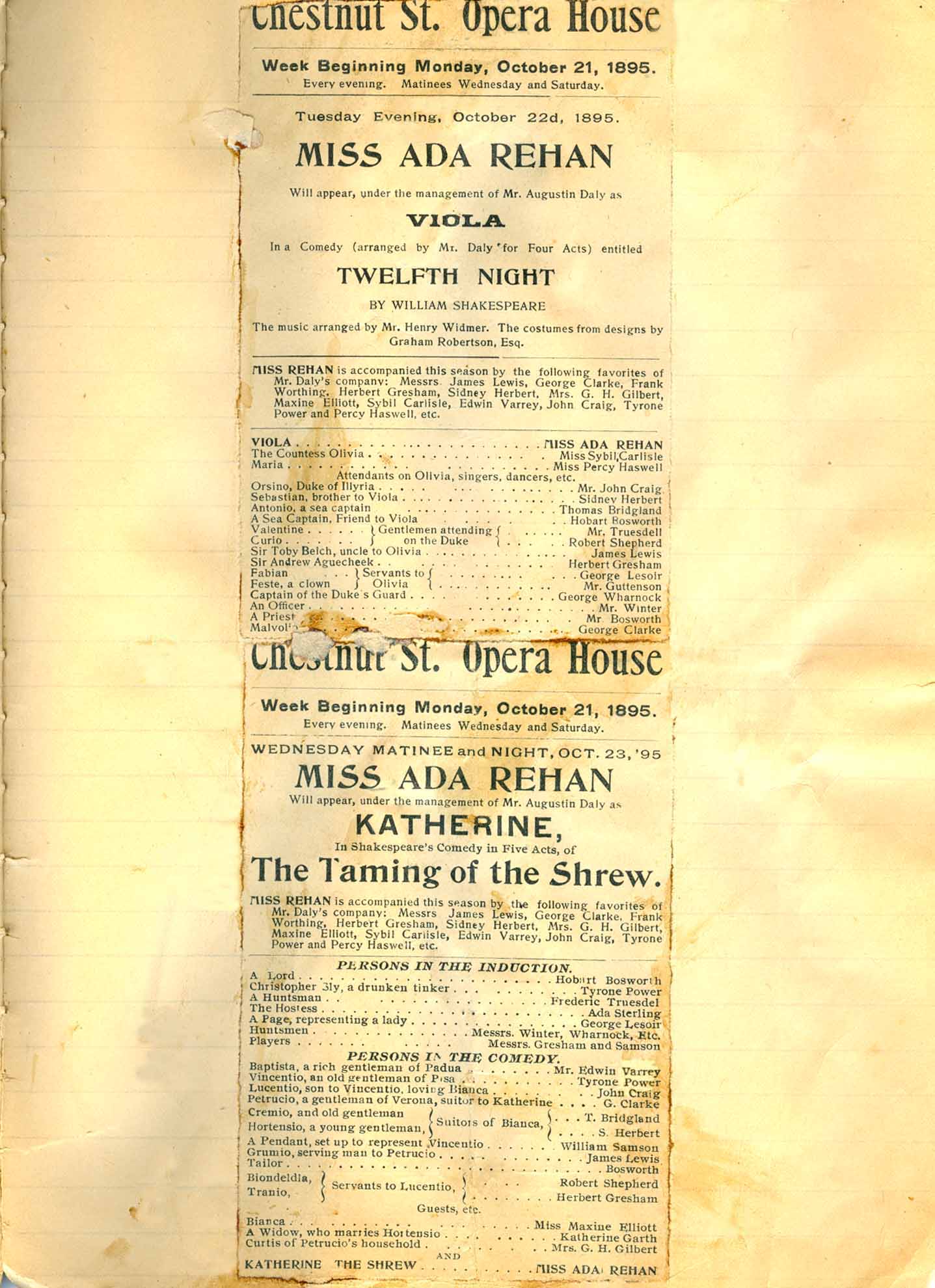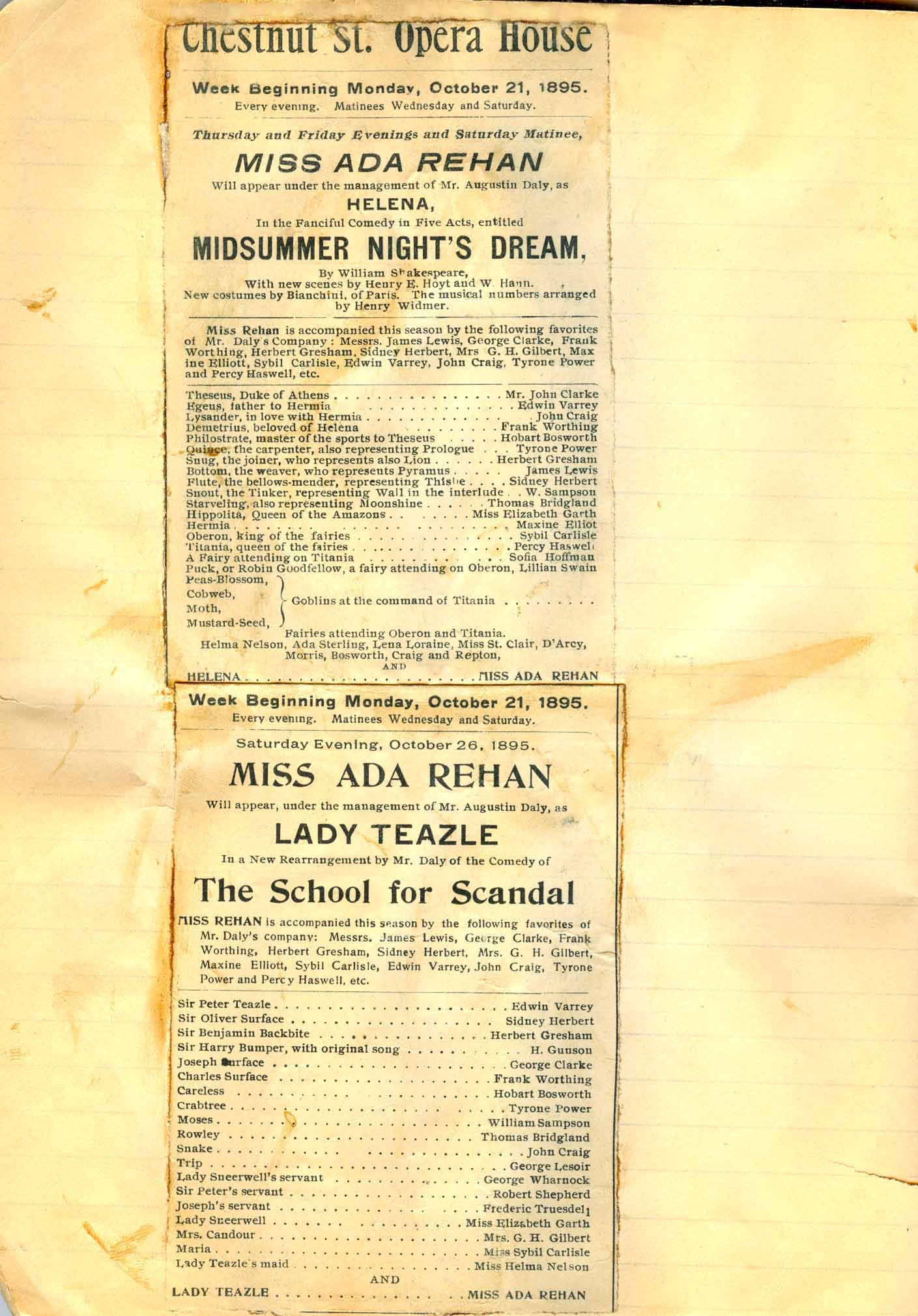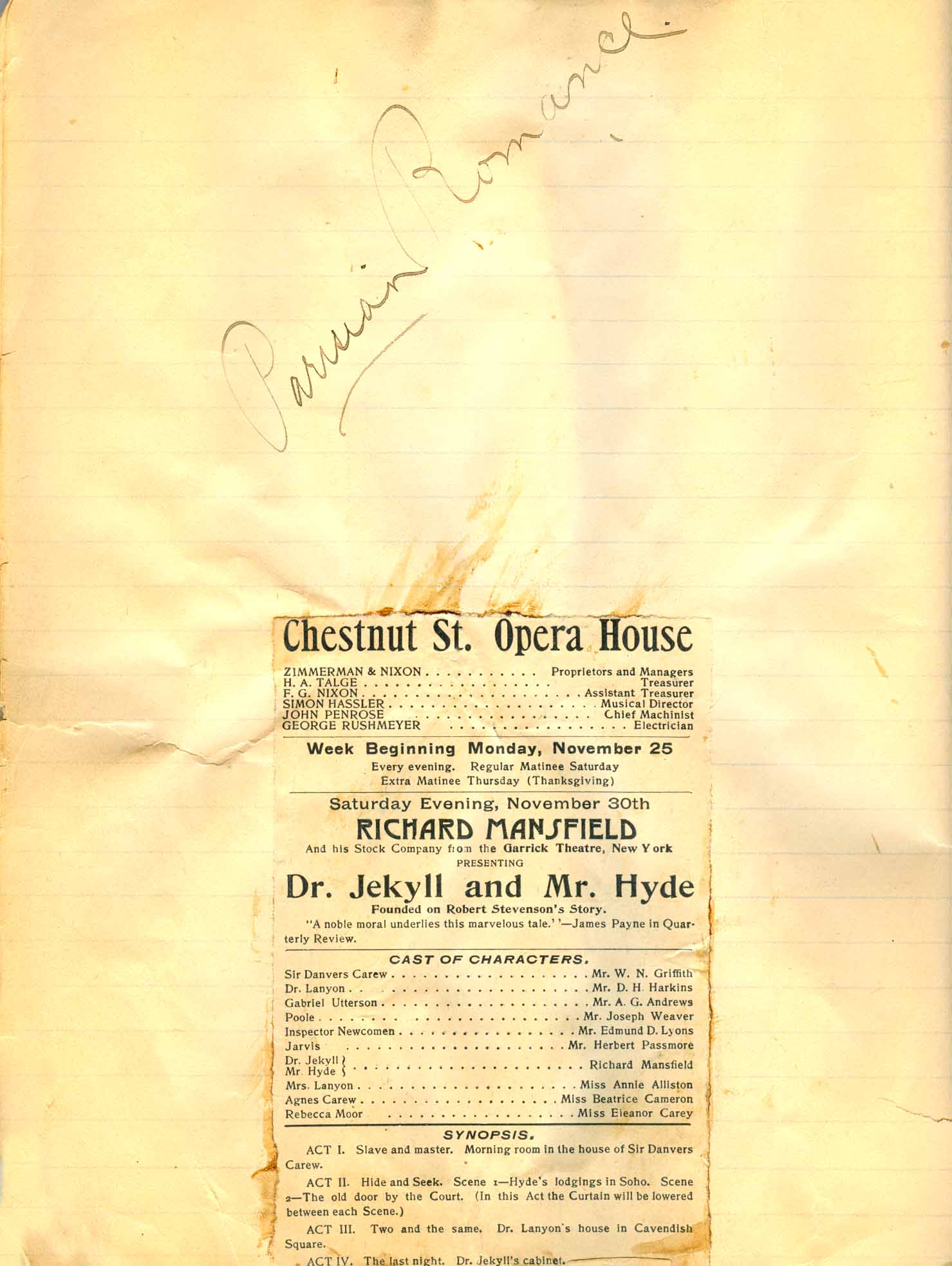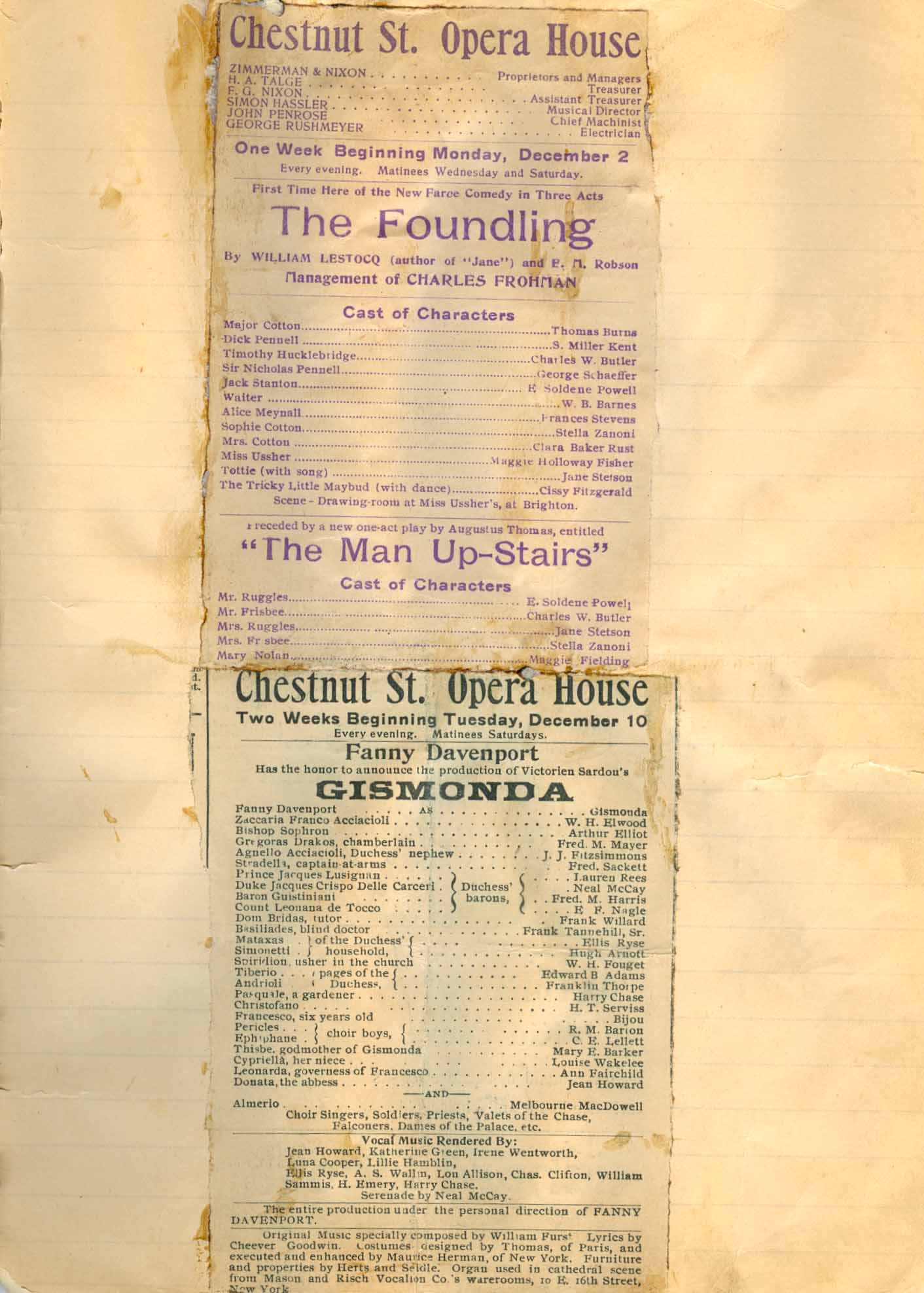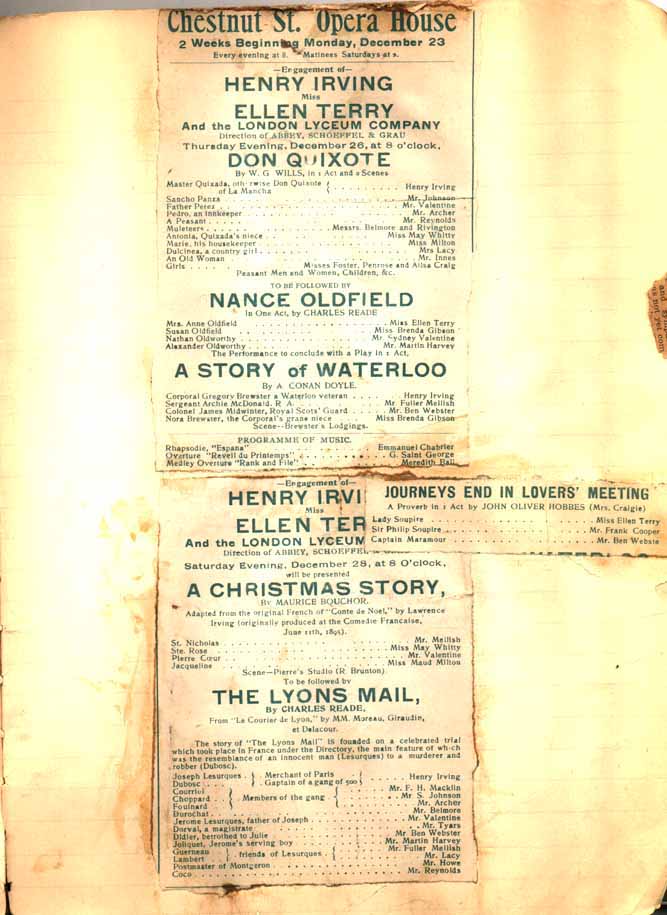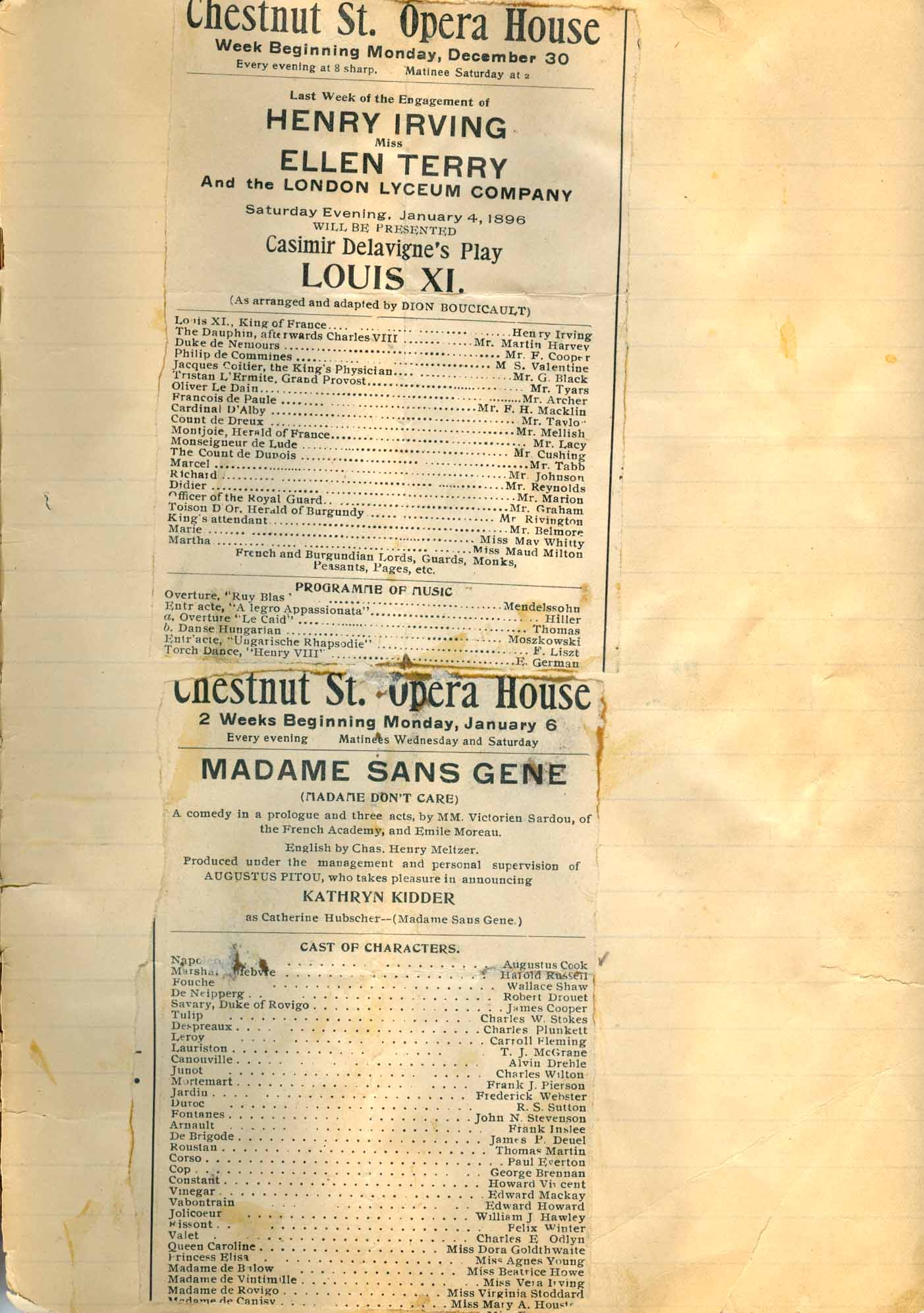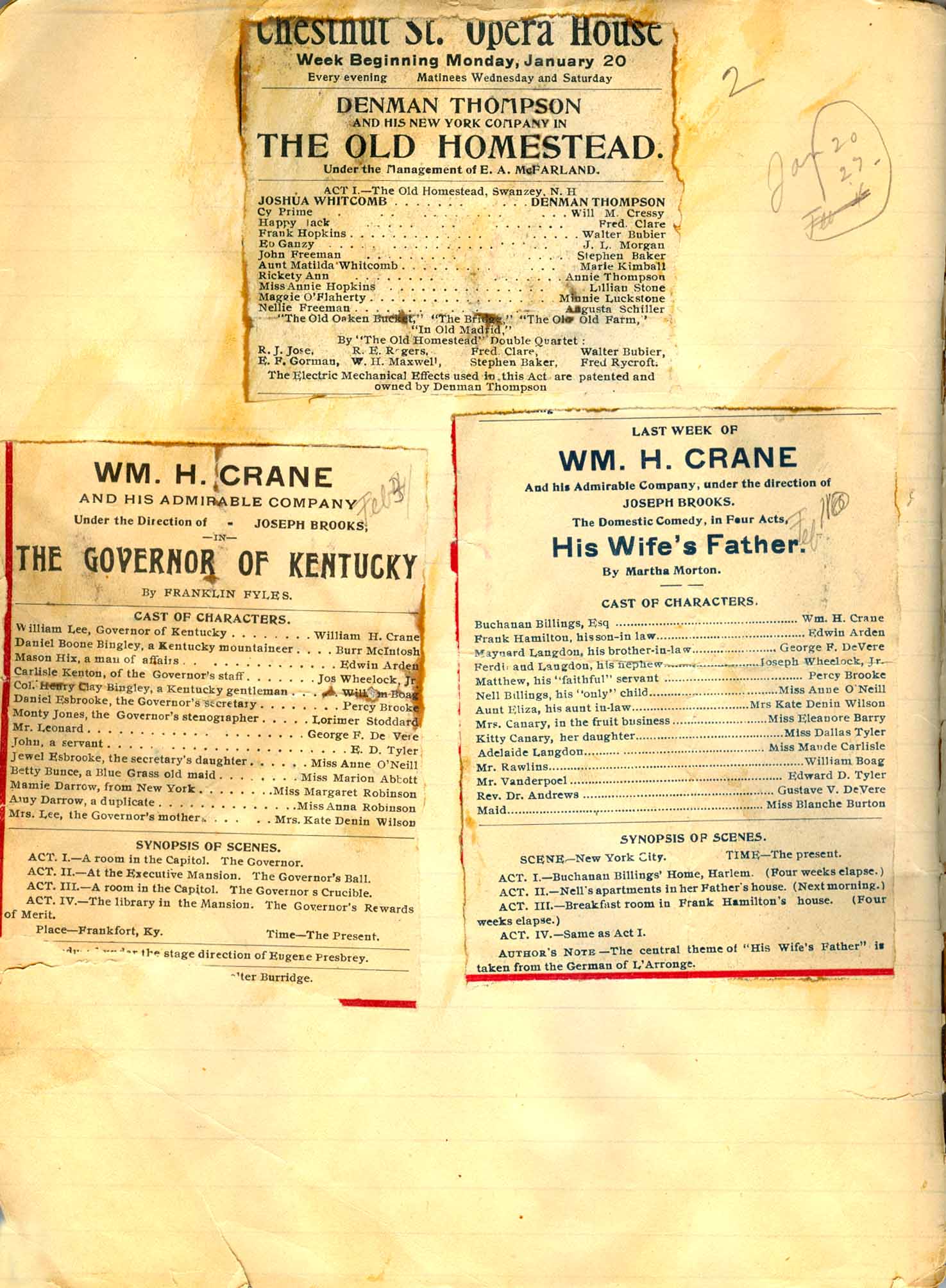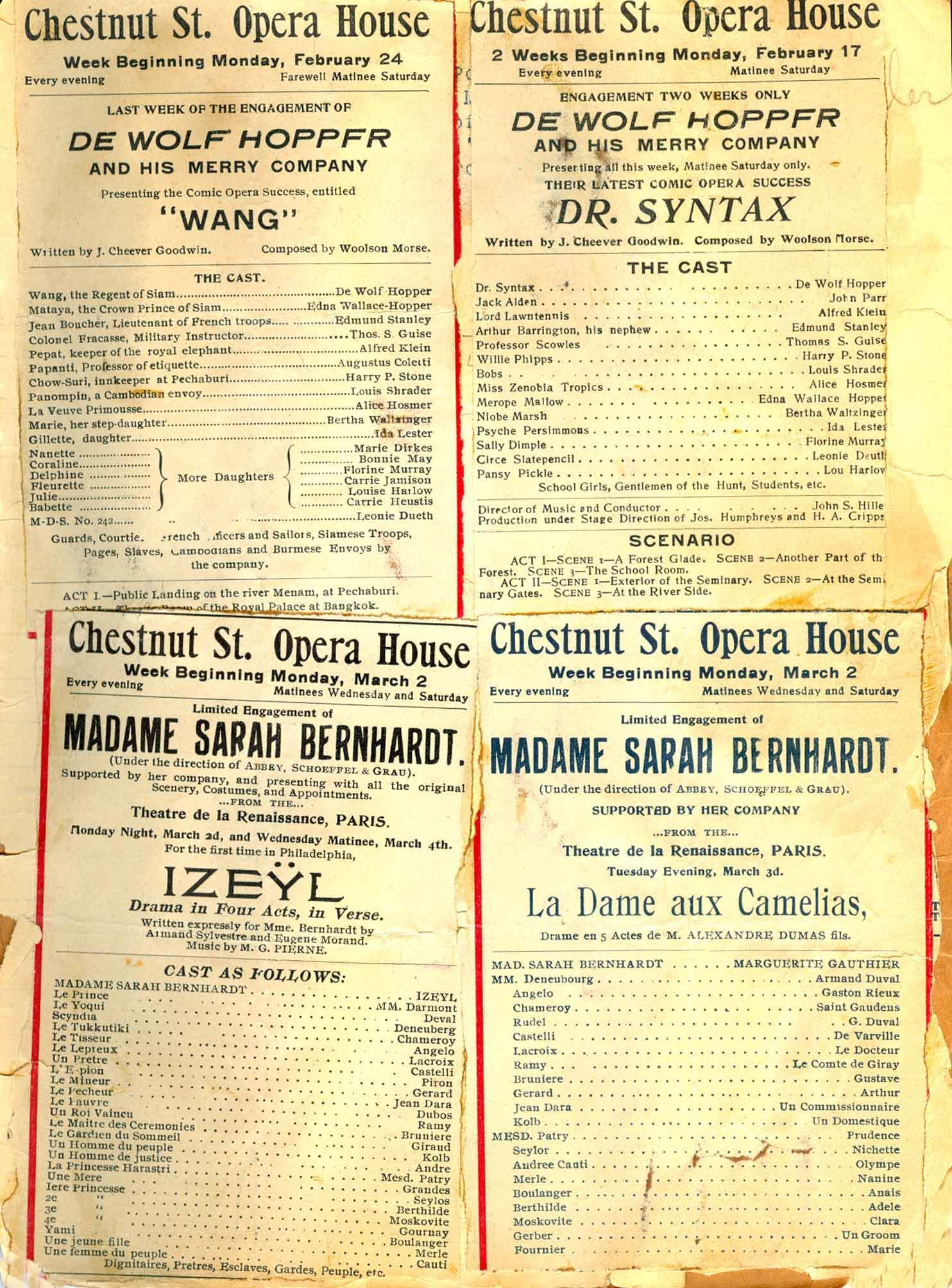 ---
---