---

photo of Elsie DeWolfe (c.1890s)
(cut from scrapbook)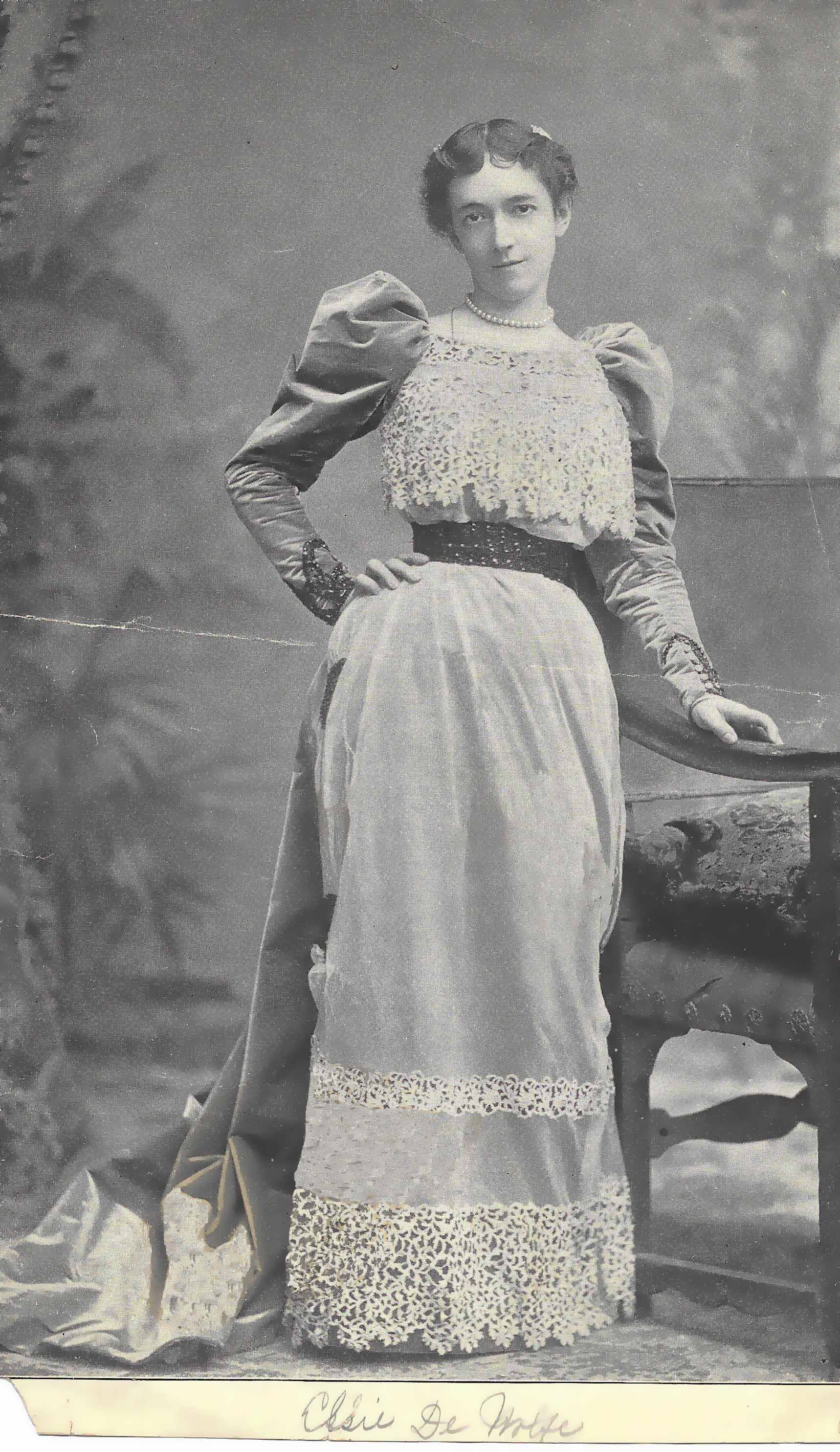 (from Wikipedia)
Elsie de Wolfe, also known as Lady Mendl (December 20, 1859? – July 12, 1950)
was an American actress, interior decorator, nominal author of the influential 1913 book The House in Good Taste,
and a prominent figure in New York, Paris, and London society. According to The New Yorker,
"Interior design as a profession was invented by Elsie de Wolfe," although the praise is not strictly true.
Elsie de Wolfe's first career choice was that of actress. She originally appeared with The Amateur Comedy Club in New York City
as Lady Clara Seymour in "A Cup of Tea," (April 1886), and as Maude Ashley in "Sunshine," a one act comedy by Fred W. Broughton
(December 1886). Her success led to a full-time theatrical career, making her professional debut in Sardou's Thermidor in 1891,
playing the rôle of Fabienne with Forbes-Robertson. In 1894 she joined the Empire Stock Company under Charles Frohman.
In 1901 she brought out The Way of the World under her own management at the Victoria Theatre, and later toured the
United States in the role. On stage, she was neither a total failure nor a great success; one critic called her
"the leading exponent of the peculiar art of wearing good clothes well." She became interested in interior decorating
as a result of staging plays, and in 1903 she left the theater to launch a career as a decorator.
De Wolfe was certainly the most famous name in the field until the 1930s, but the profession of interior decorator/designer
was recognized as a promising one as early as 1900, five years before she received her first official commission,
The Colony Club in New York. During her married life (from 1926 until her death in 1950) the press often referred to her
as Lady Mendl. She was born in New York and died at Versailles, France.
---
---