Fatinitza
Ideal Opera Co. / Academy of Music / Brooklyn, NY / April 1881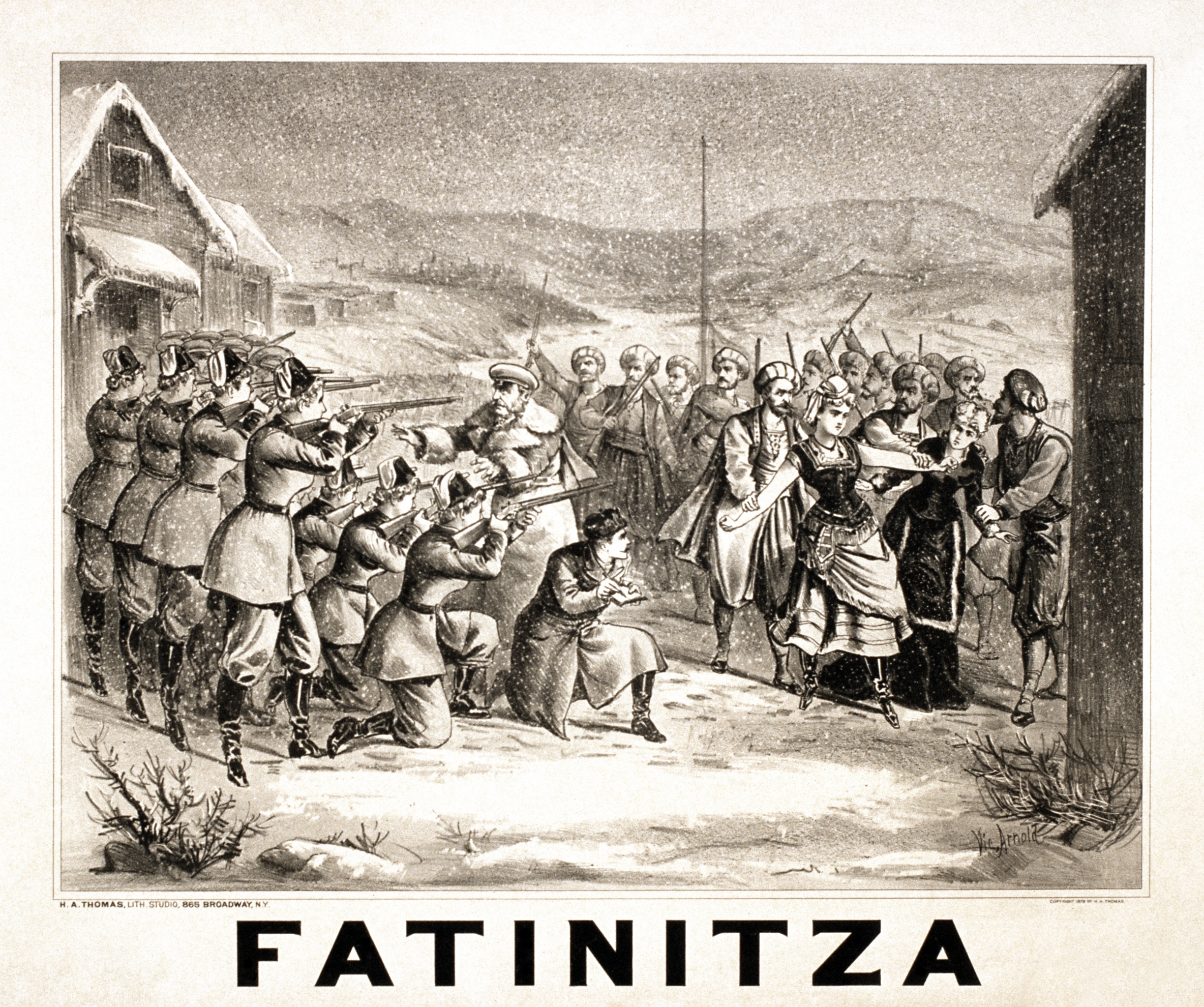 from: Wikipedia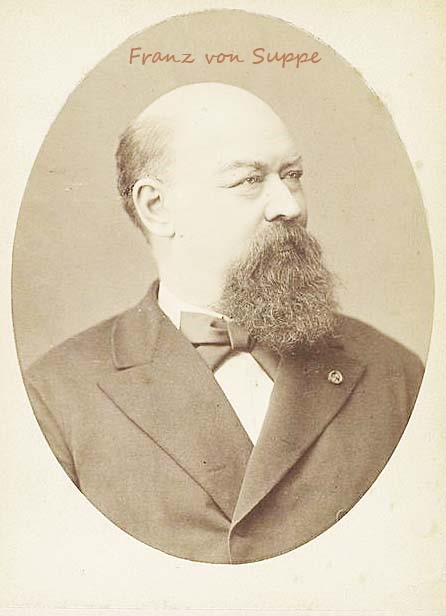 Fatinitza was the first full-length, three-act operetta by Franz von Suppe.
The libretto by F. Zell (a pseudonym for Camillo Walzel) and Richard Genée was
based on the libretto to La circassienne by Eugène Scribe (which had been set to
music by Daniel Auber in 1861), but with the lead role of Wladimir, a young Russian
lieutenant who has to disguise himself as a woman, changed to a trousers role;
in other words, a woman played the part of the man who pretended to be a woman.
It premiered on 5 January 1876, at the Carltheater Vienna, and proved a huge success,
running for more than a hundred performances, with the march "Vorwarts mit frischem Muth",
proving a particular hit. The opera as a whole is no longer in the popular repertory,
but the overture is performed as a stand-alone piece.
---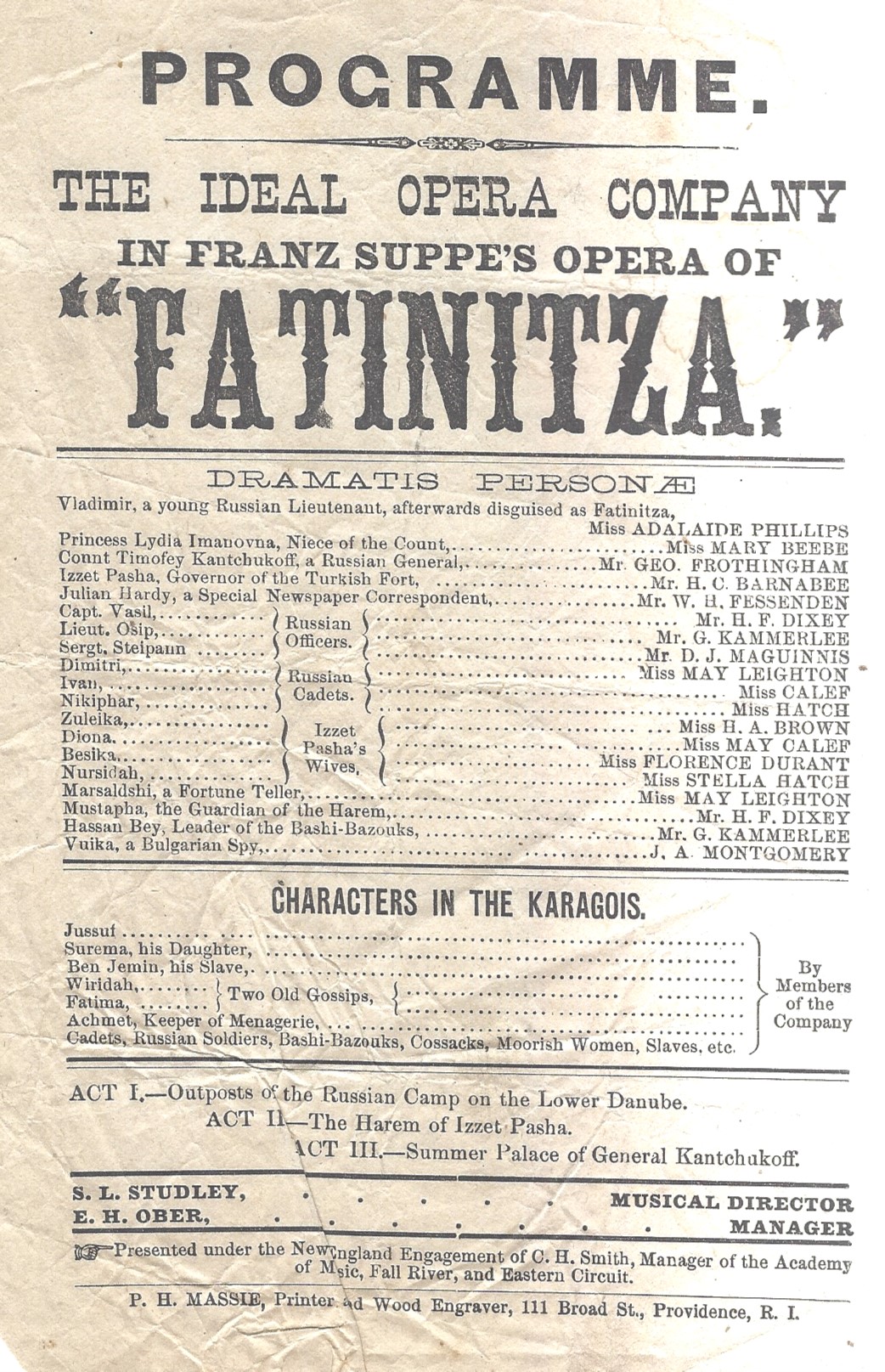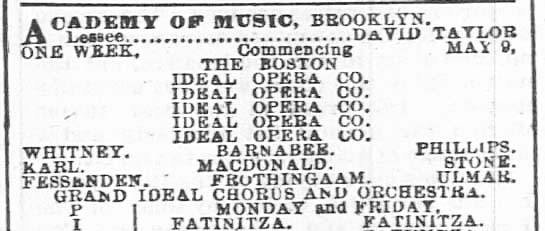 - Brooklyn (NY) Union / April 29, 1881 (pg.3) -
---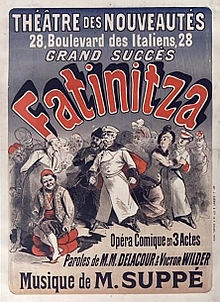 ---
---