Earl Carrolls Hollywood
Souvenir Program / 1940s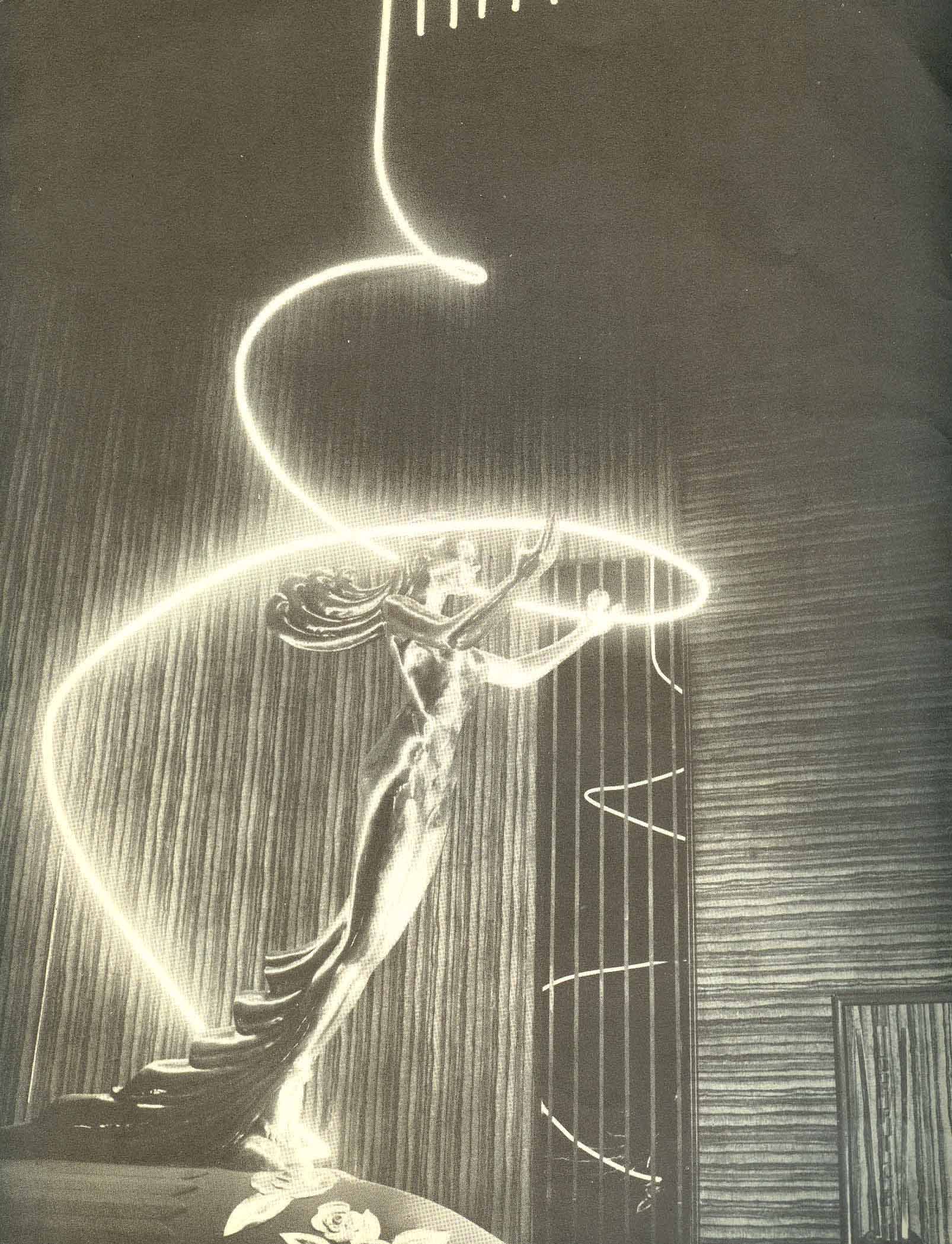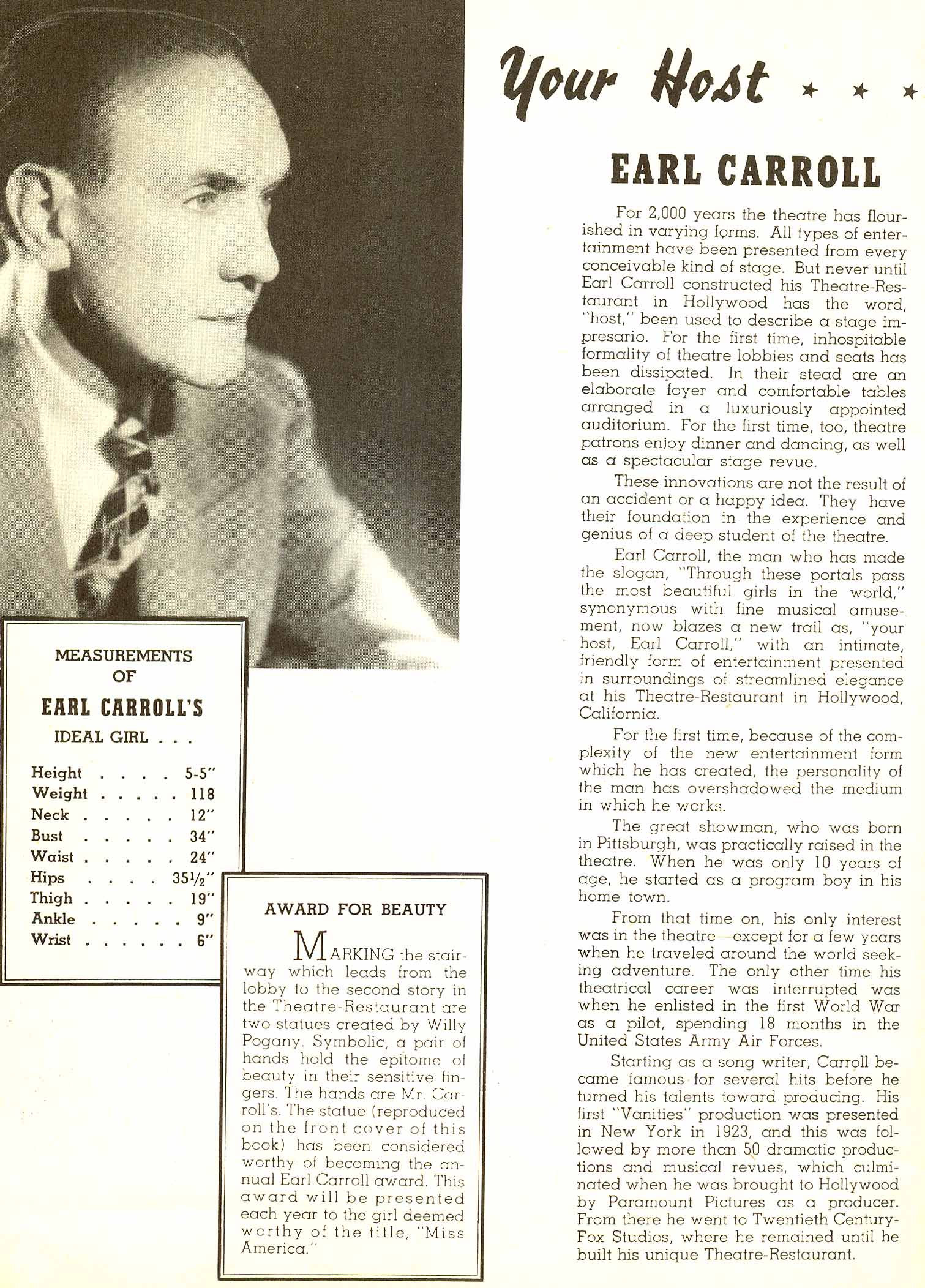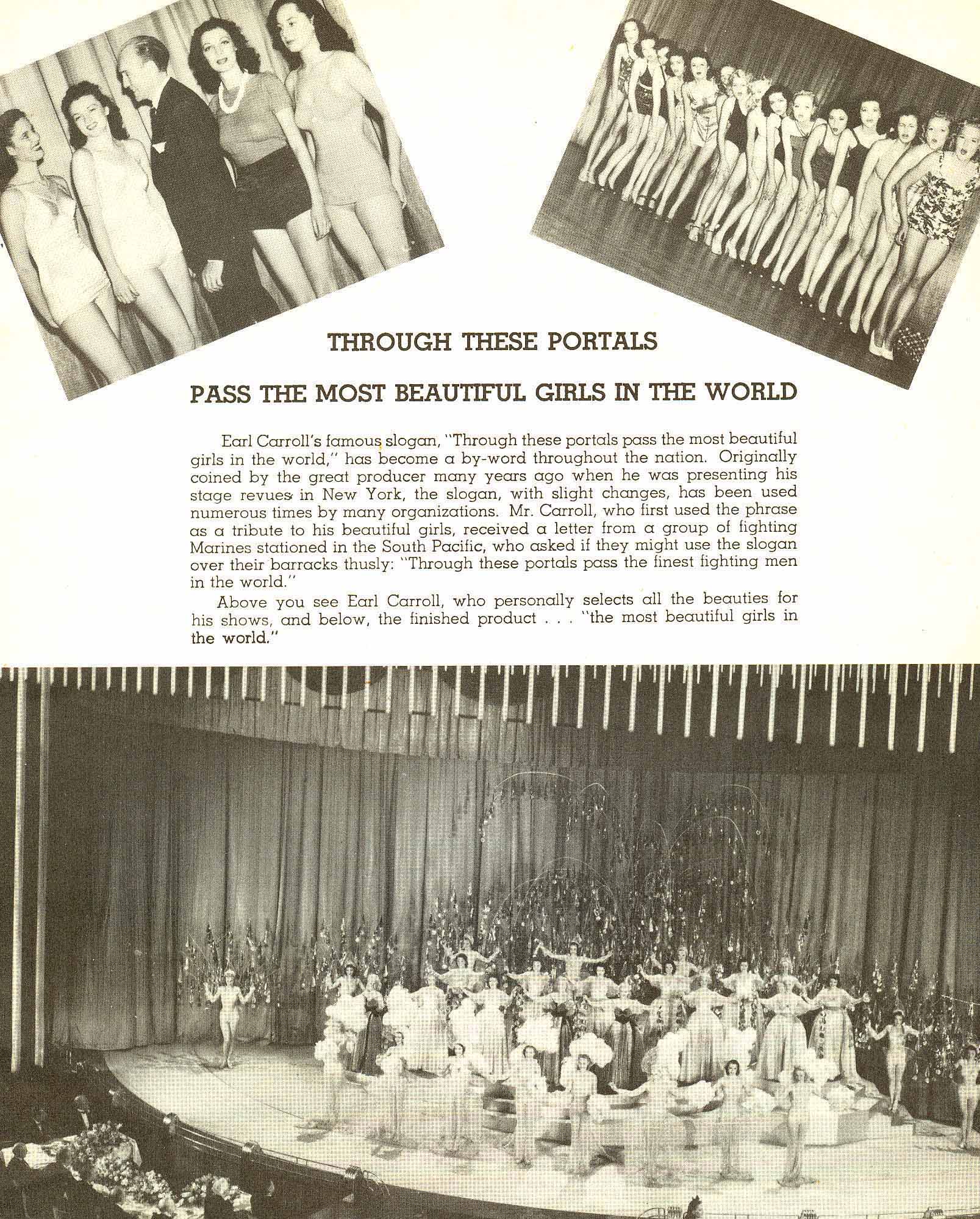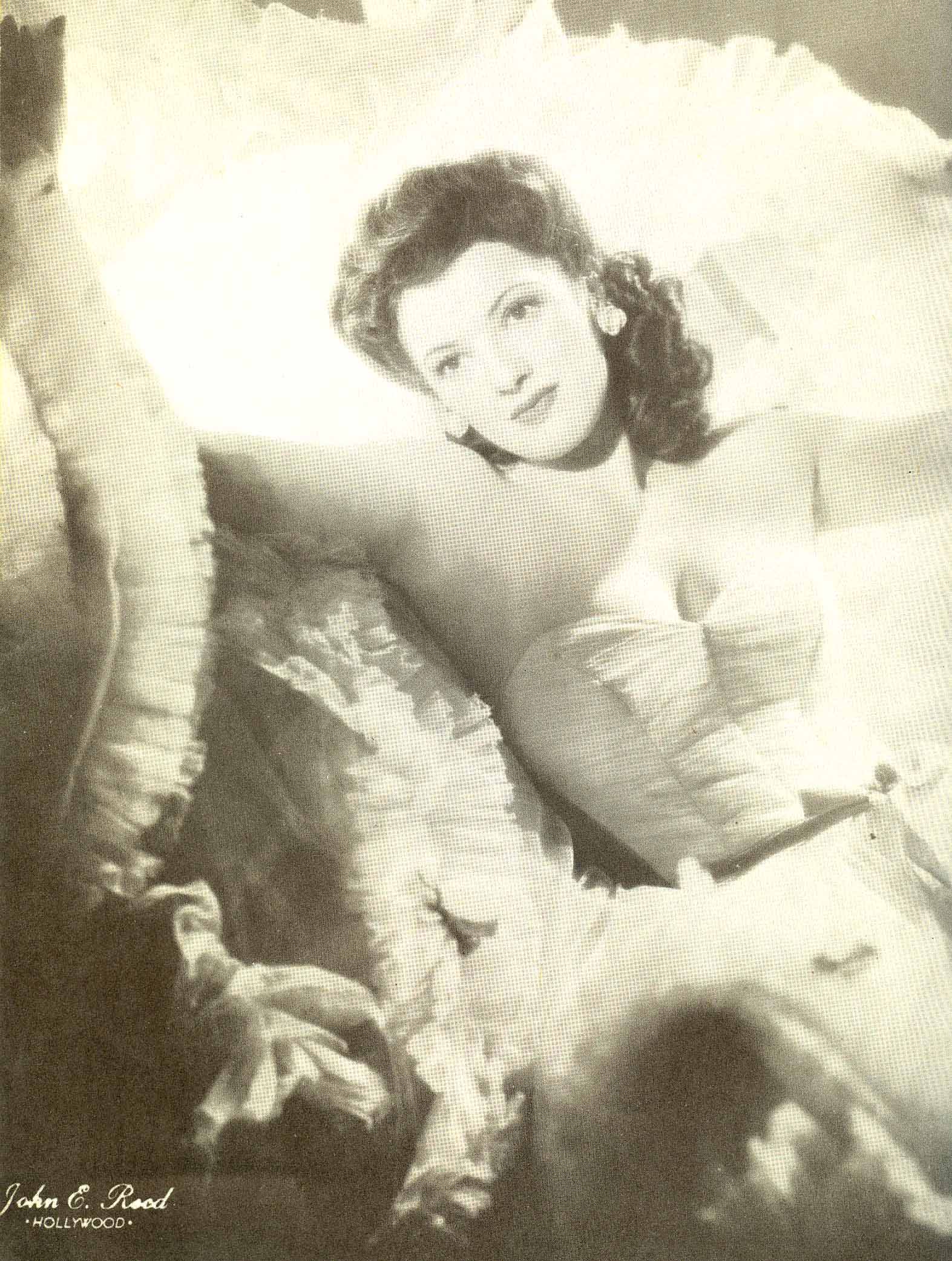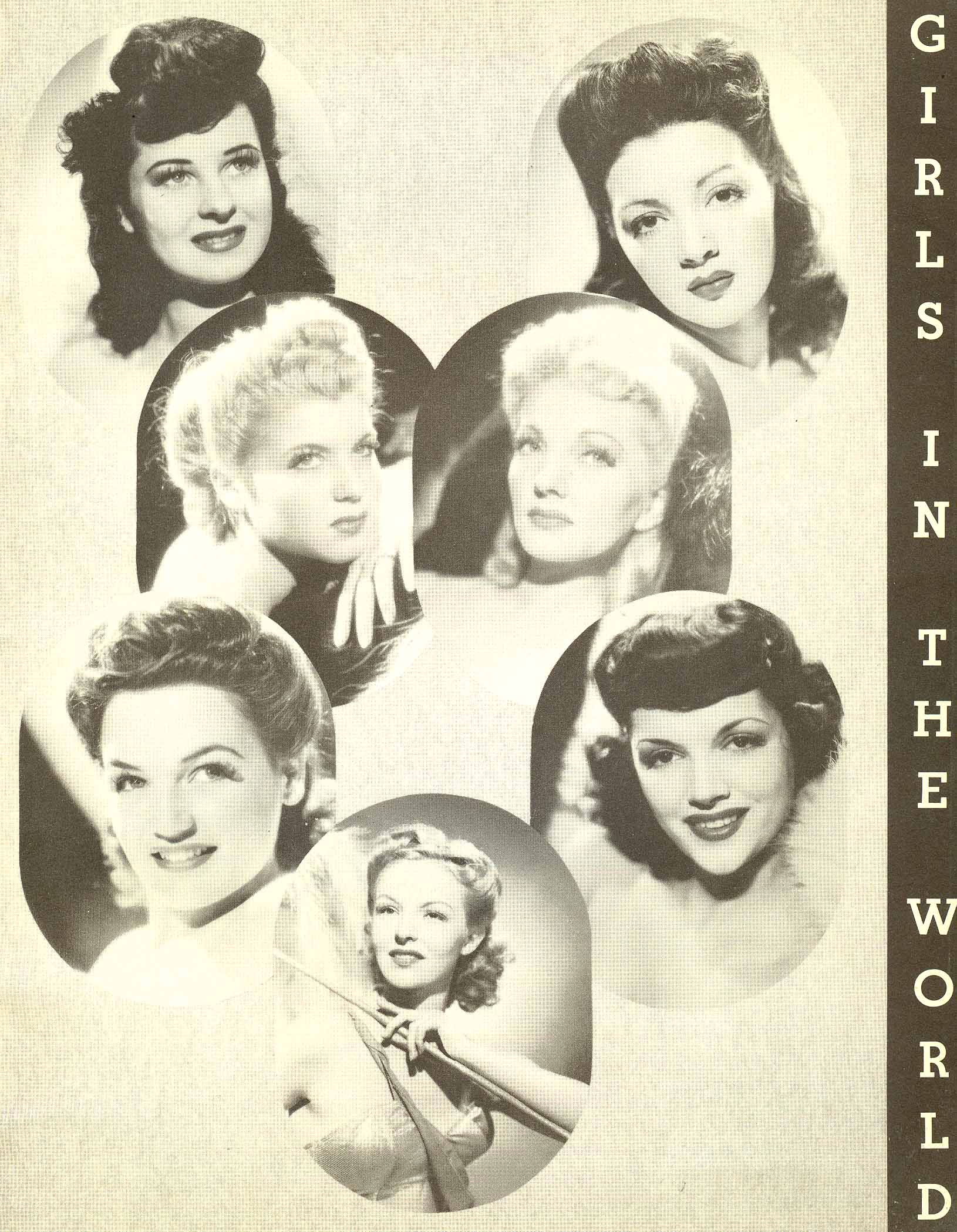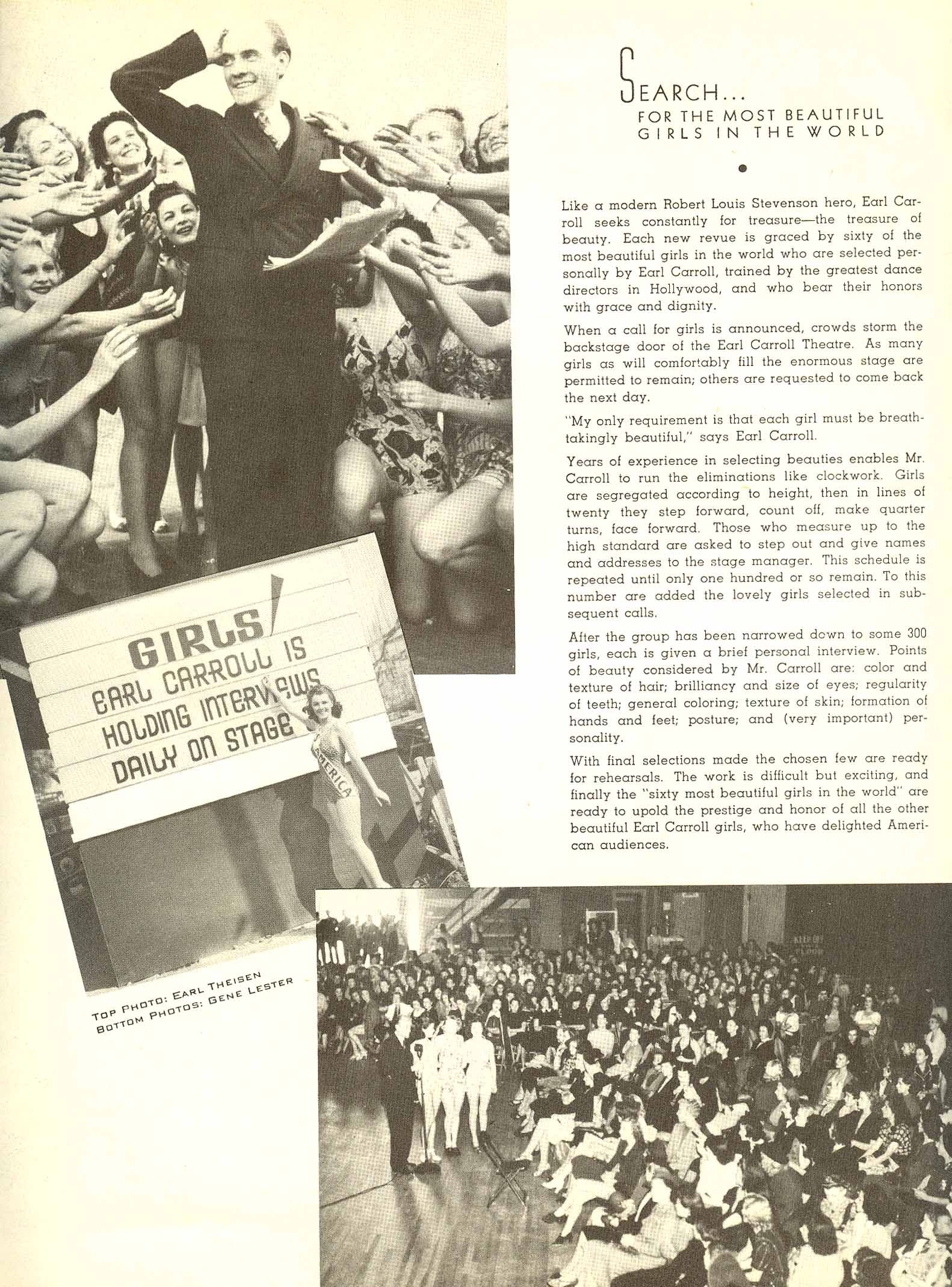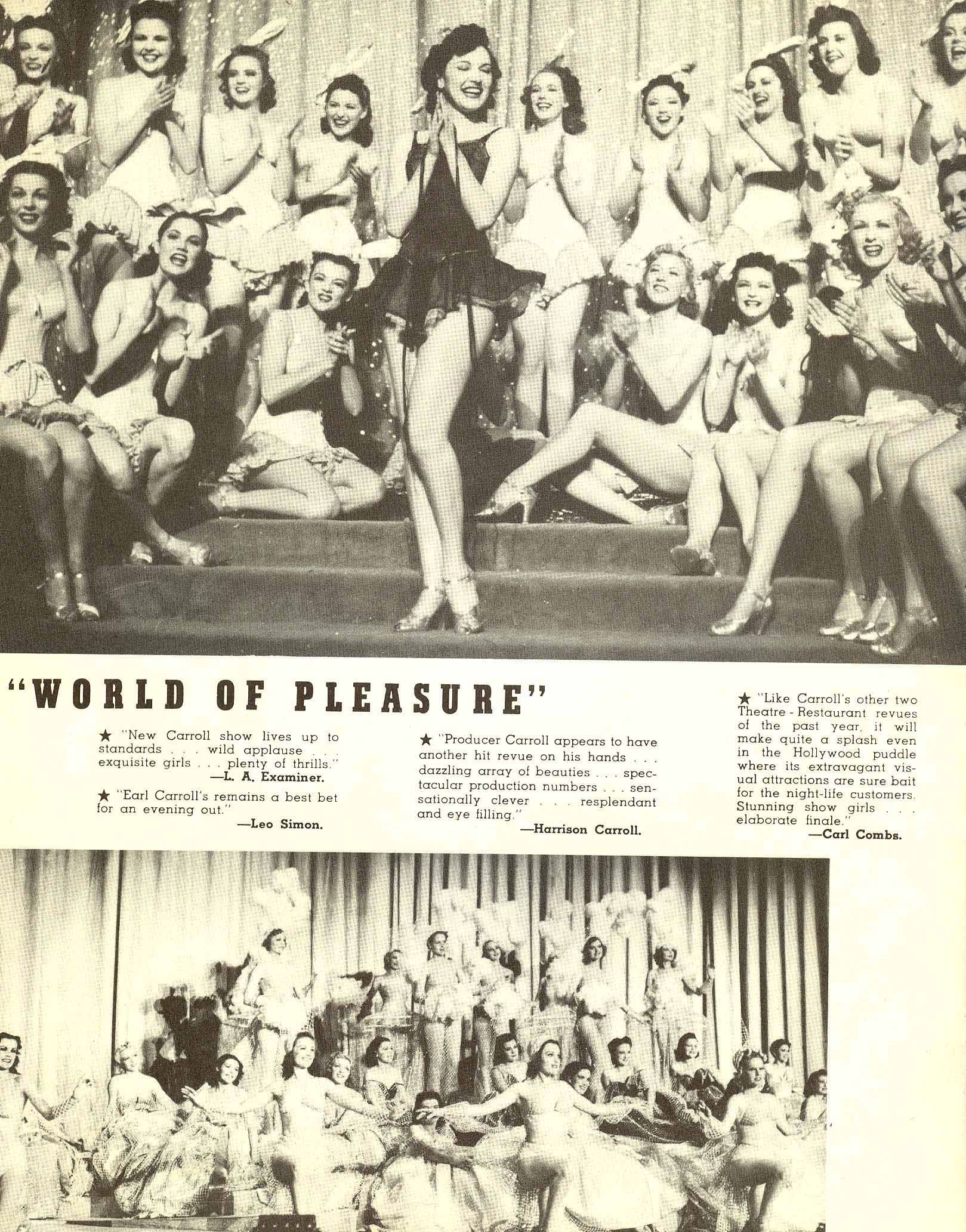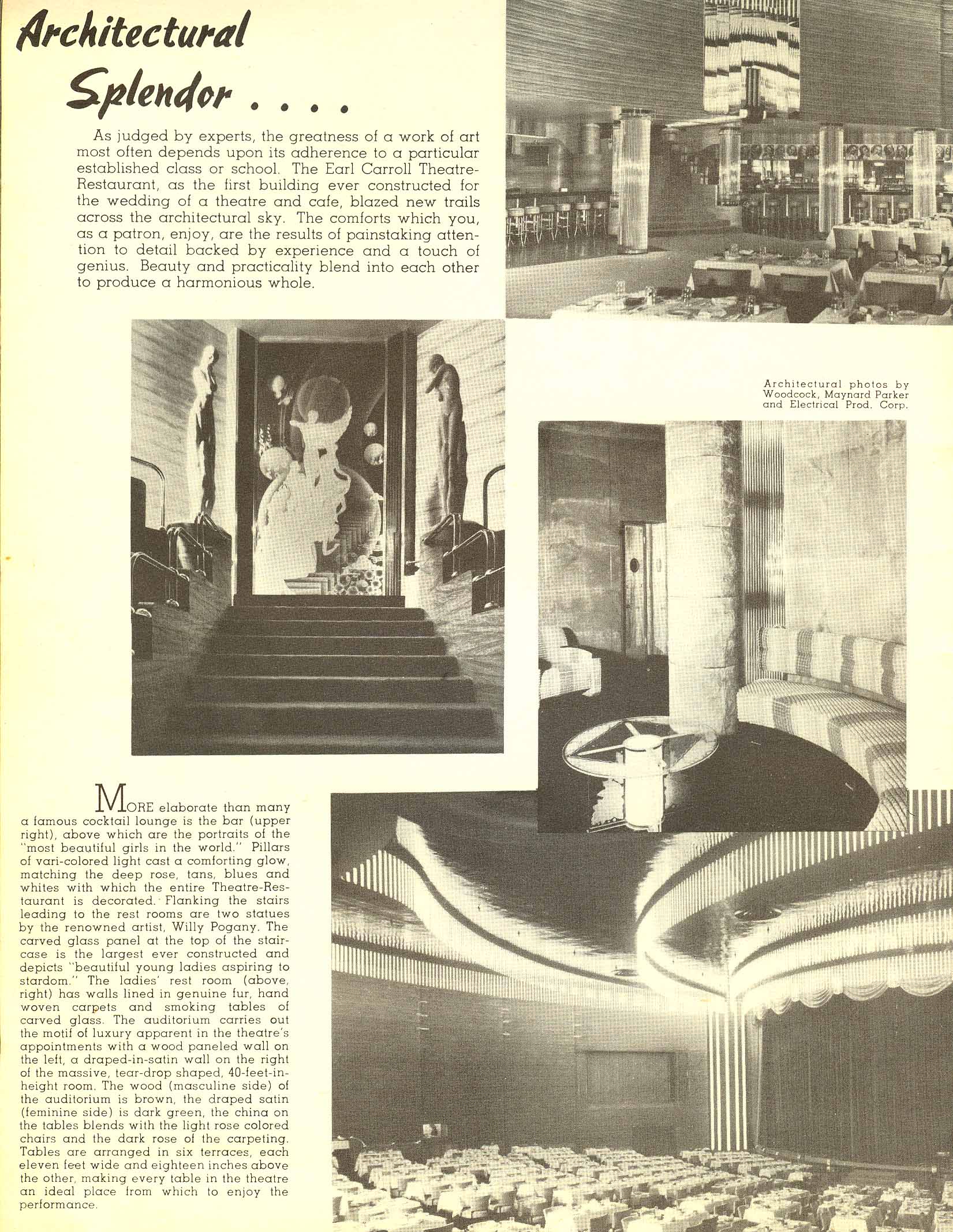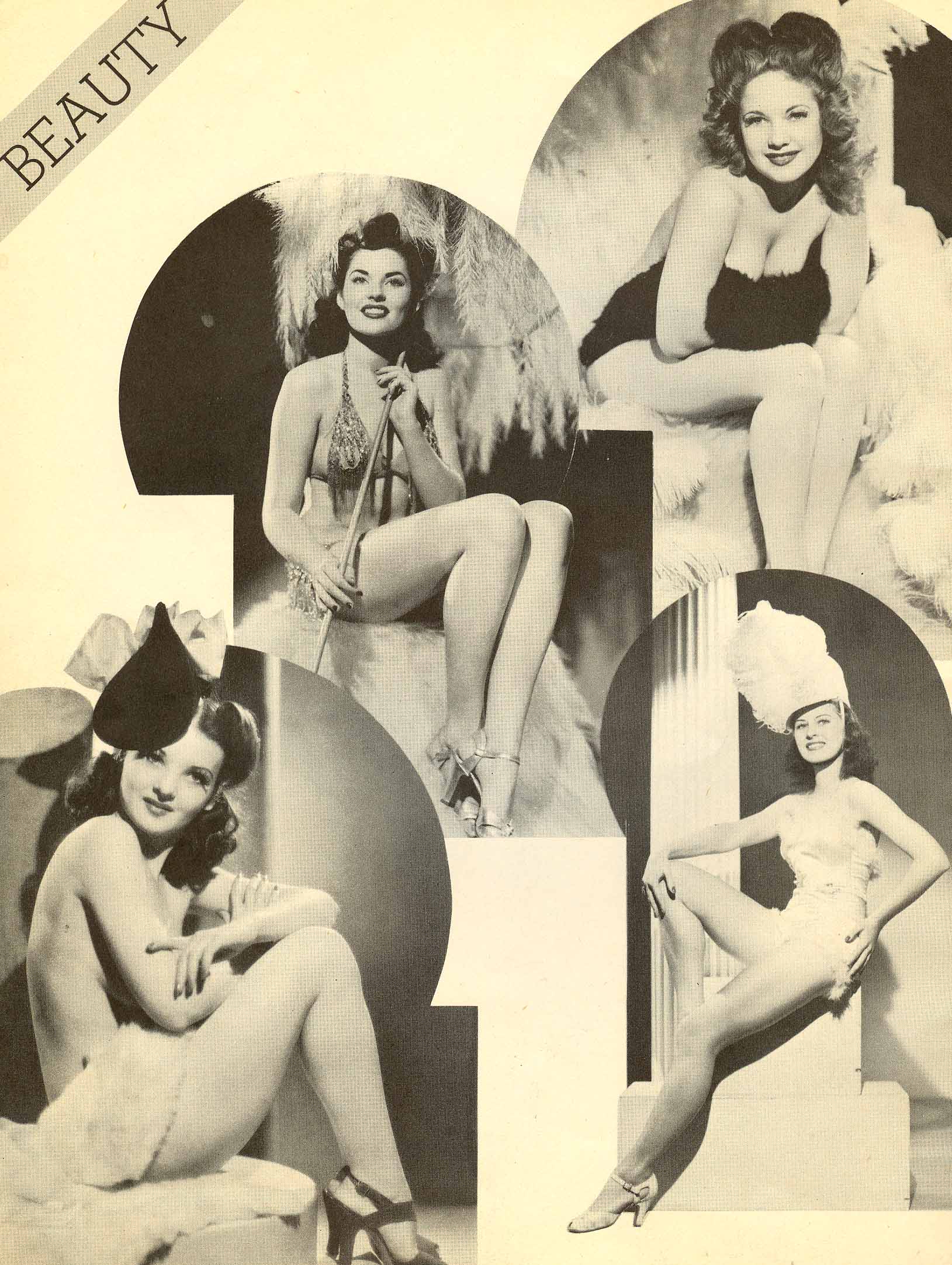 ---
from Wikipedia:
Earl Carroll built his second famous theatre at 6230 Sunset Blvd. in Hollywood, California that opened on December 26, 1938. As he had done at the New York theatre,
over the doors of the entrance Carroll had emblazoned the words "Through these portals pass the most beautiful girls in the world." An "entertainment palace," the
glamorous supper club-theatre offered shows on a massive stage with a 60-foot wide double revolving turntable and staircase plus swings that could be lowered from the
ceiling. The building's facade was adorned by what at the time was one of Hollywood's most famous landmarks: a 20-foot-high neon head portrait of entertainer Beryl Wallace,
one of Earl Carroll's "most beautiful girls in the world," who became his devoted companion. The sign had long vanished by the 1960s, but a re-creation made from photos is
today on display at Universal CityWalk, at Universal City, as part of the collection of historic neon signs from the Museum of Neon Art. Another major feature at the theatre
was its "Wall of Fame" where many of Hollywood's most glamorous stars inscribed a personal message.
Extremely successful, Jean Spangler, Mara Corday, Phyllis Coates, and Gloria Pall were some of the showgirls who performed here. The facility was a popular spot for many of
Hollywood's most glamourous stars and powerful film industry moguls such as Darryl F. Zanuck and Walter Wanger sat on the Earl Carroll Theatre's board of governors.
The theater was sold following the 1948 deaths of Earl Carroll and Beryl Wallace in the crash of United Airlines Flight 624 at Mount Carmel, Pennsylvania.
In the 1970s it became the Aquarius Theatre and hosted the rock-musical Hair for a long run.
---
---