Flower Drum Song
(National Touring Co.)
Bushnell Memorial / Hartford, Connecticut / September 25-30, 1961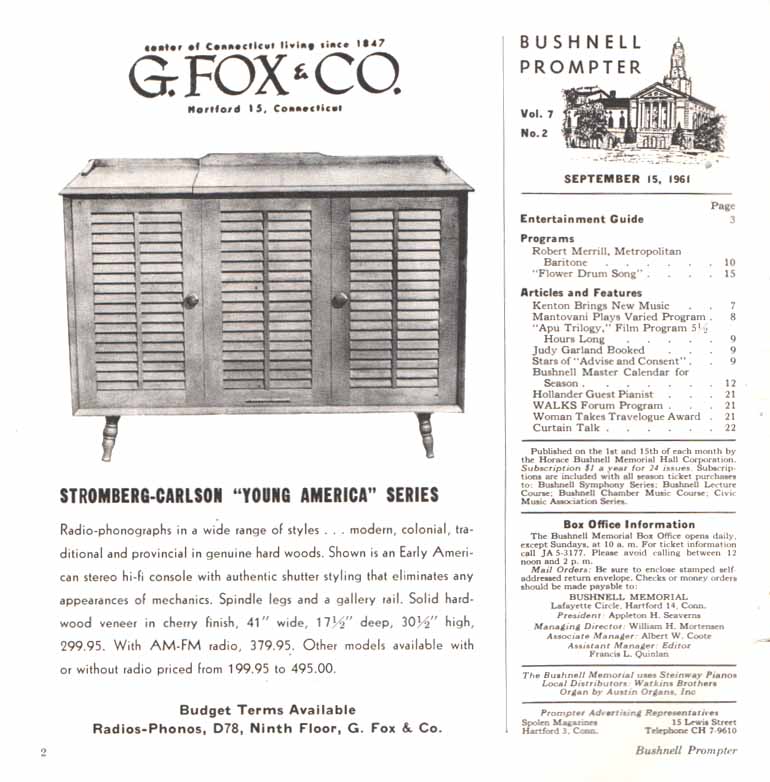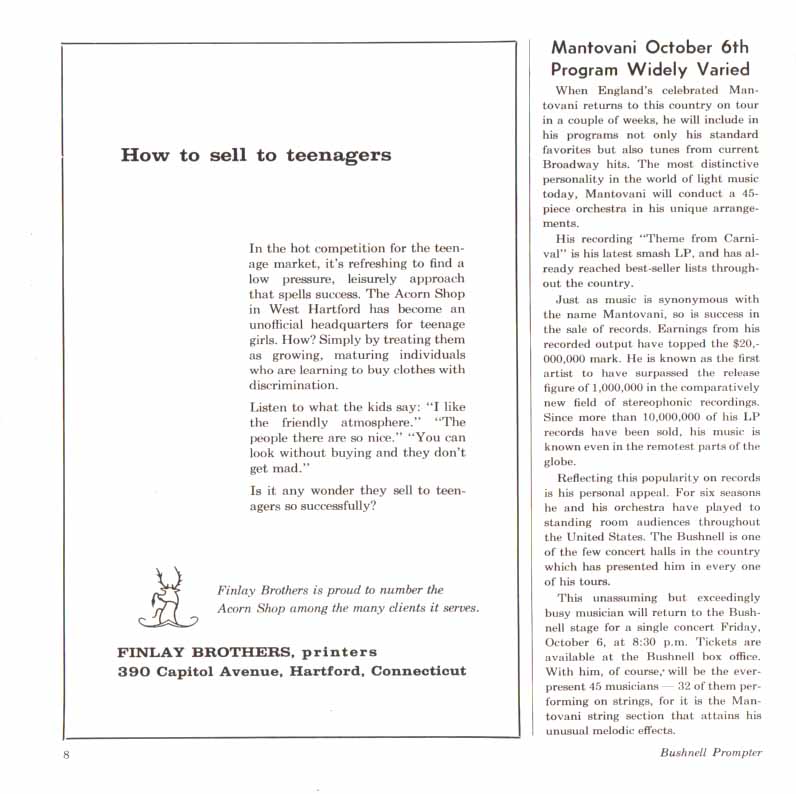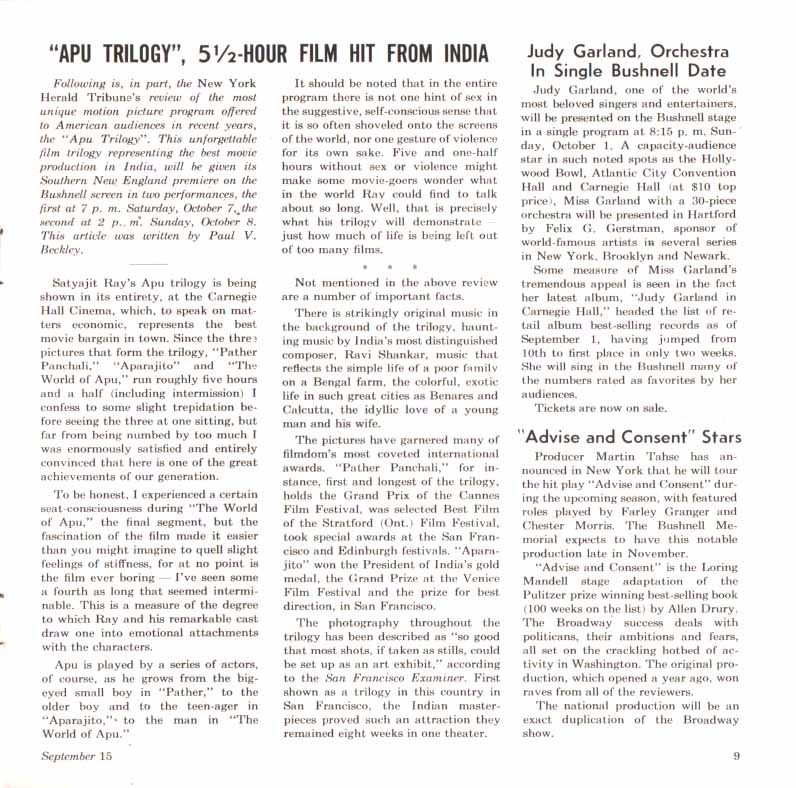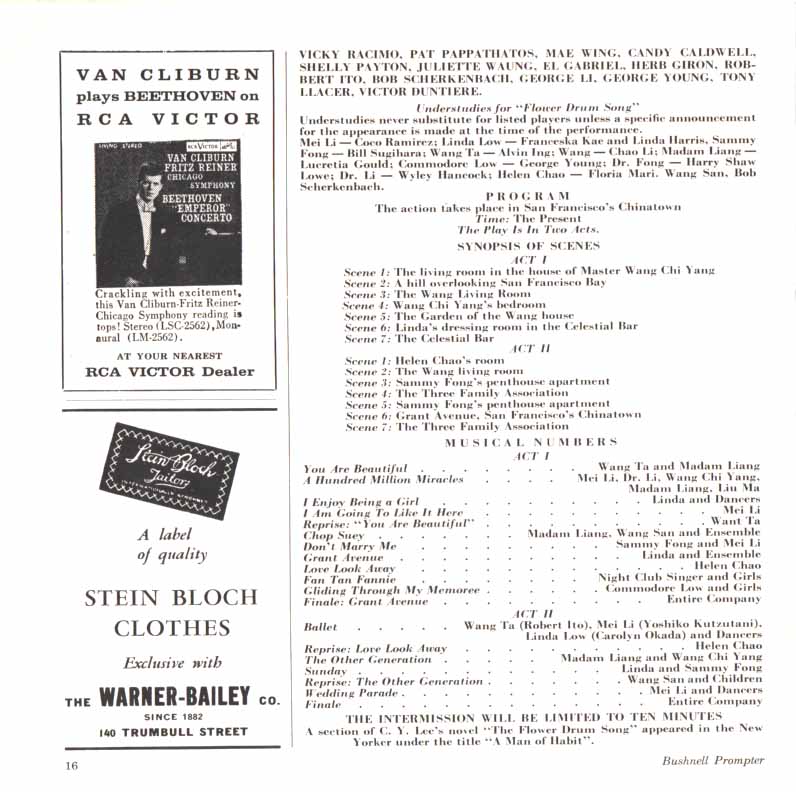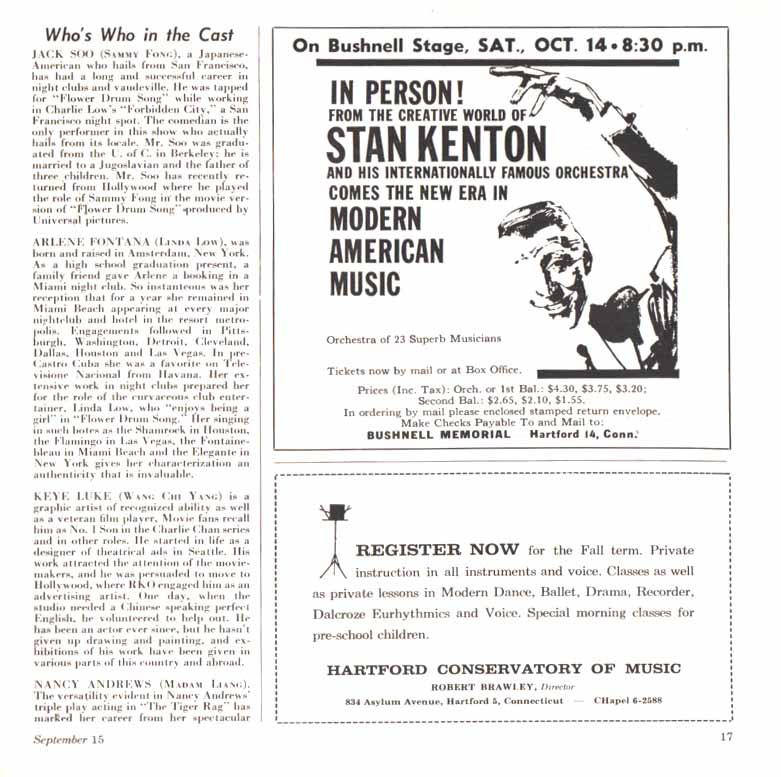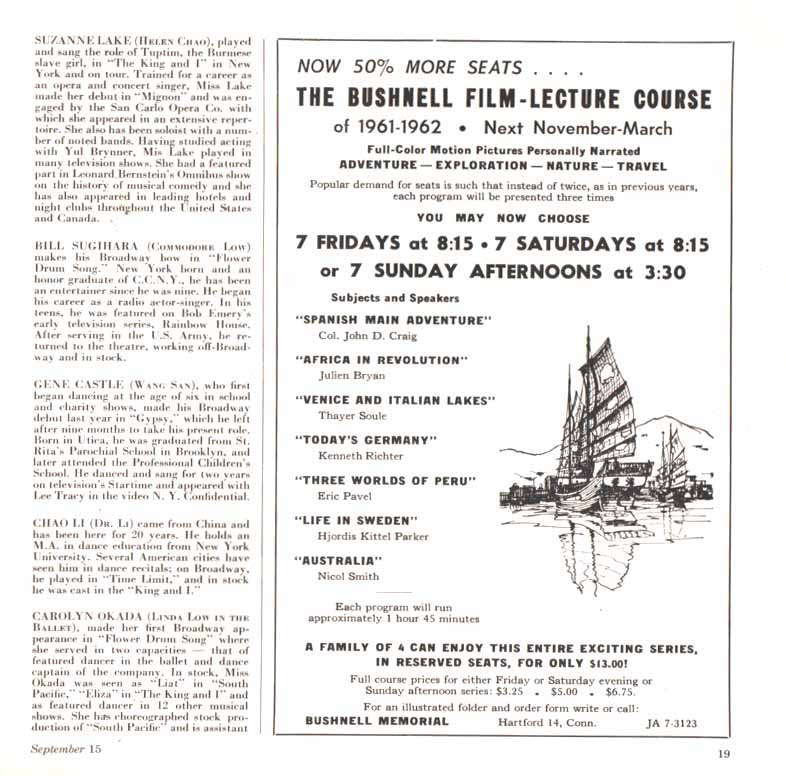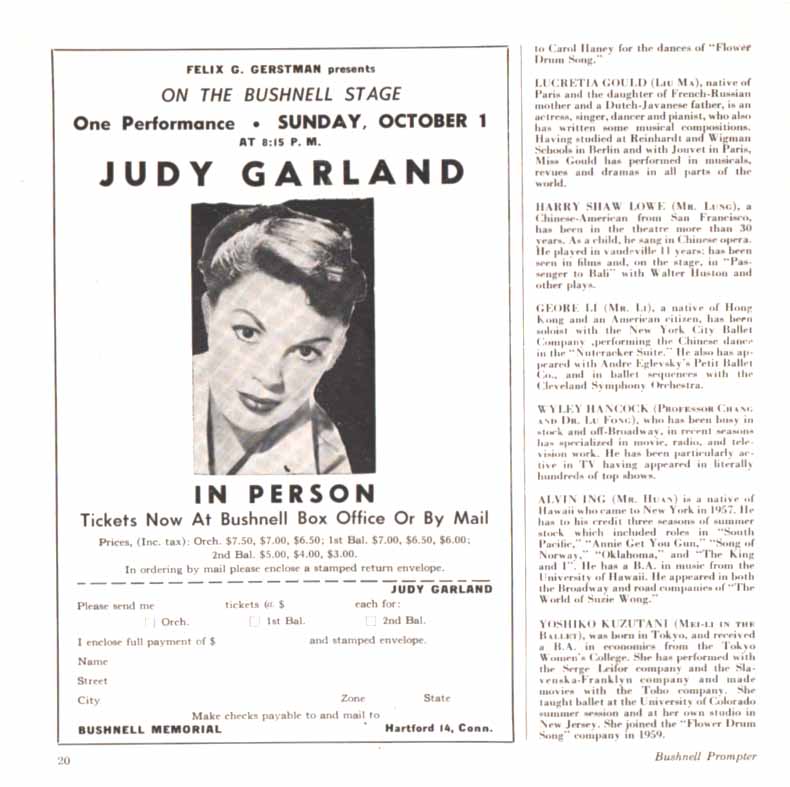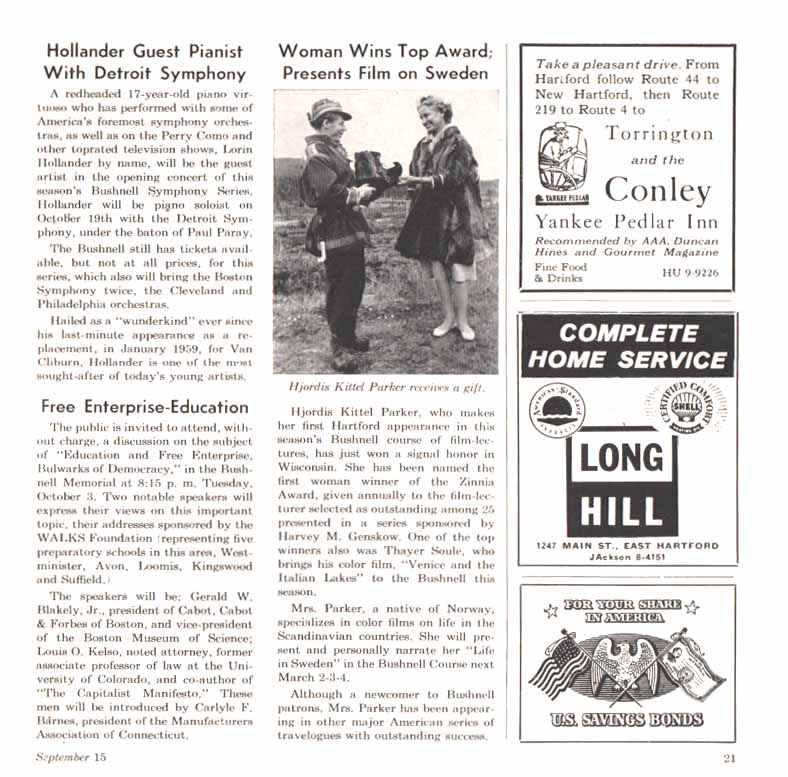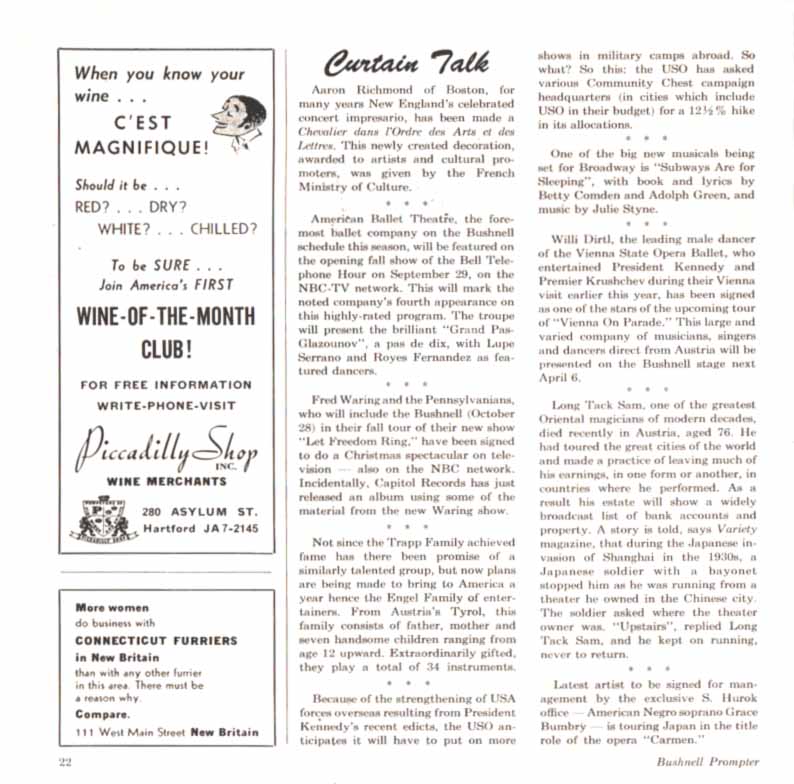 ---
(from Wikipedia):
"Following the closure of the Broadway production, a U.S. national tour began on May 10, 1960 in Detroit.
Four of the New York leads, Hall, Soo, Kenney and Luke, joined the tour.
By this time, Hammerstein was in his final illness (he died in August 1960),
and none of the three producers accompanied the show on the road.
After three weeks in Detroit, the show moved to Los Angeles, where the premiere attracted a star-studded audience,
including three Scandinavian princesses.
San Francisco gave the show a rapturous reception when it opened at the Curran Theatre on August 1.
Lee and Fields, both present for the local premiere, were given ovations. Geary Street, on which the theatre is located, was decorated with Chinese lanterns, and a marching band of "Chinese girl musicians" played outside.
The tour continued to be successful, spending 21 weeks in Chicago alone.
It closed on October 14, 1961 in Cleveland, a month before the film of the musical opened."
---
(Actual program measures 8" x 8")
---
---