The Foundling of the Forest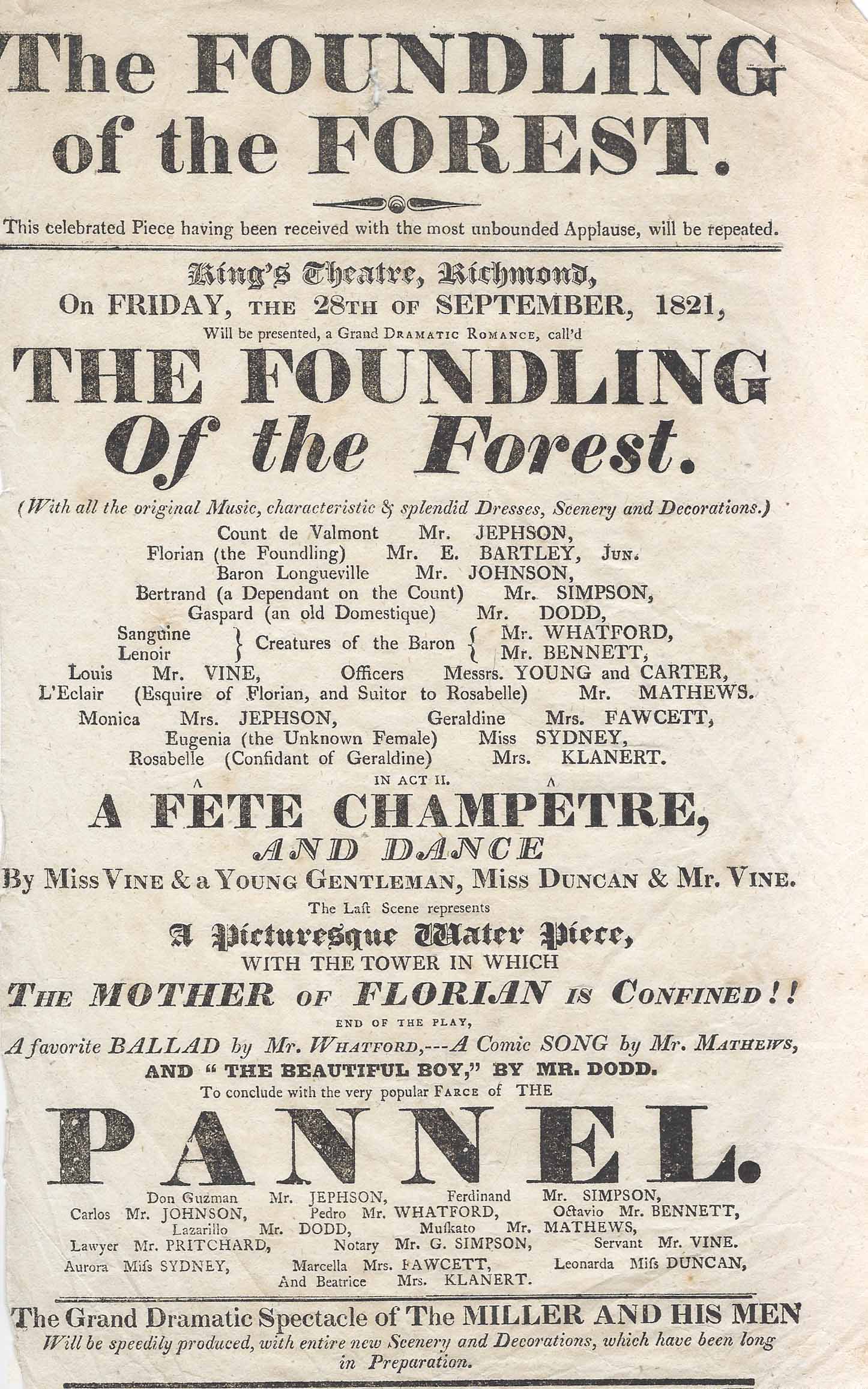 ---
(Actual program measures 7 x 12 1/2")
---
The "Landlady of France" was performed as a paean to drinking in the drama The Foundling of the Forest (1809) by William Dimond and was so popular that it was introduced into a number of later theatricals.
While Michael Kelly is credited with arranging the score for the original show, a note in the libretto indicates that for this particular song and the lines that precede it "the author is indebted to the
pen of George Colman, Esq." (40). It was set to the tune of "Eveleen's Bower," an Irish tune also known as "Peggy of Derby O" or "The Dandy O," the latter title reflected in the "Brandy O" burden of this song
(Fleischmann, Sources #2083, #2604, #3240). The show had a number of performances in Boston between 1809 and 1815.
---
---
---