Fox Performing Arts Center
Re-Opening Night Gala / January 15, 2010
- Riverside, CA -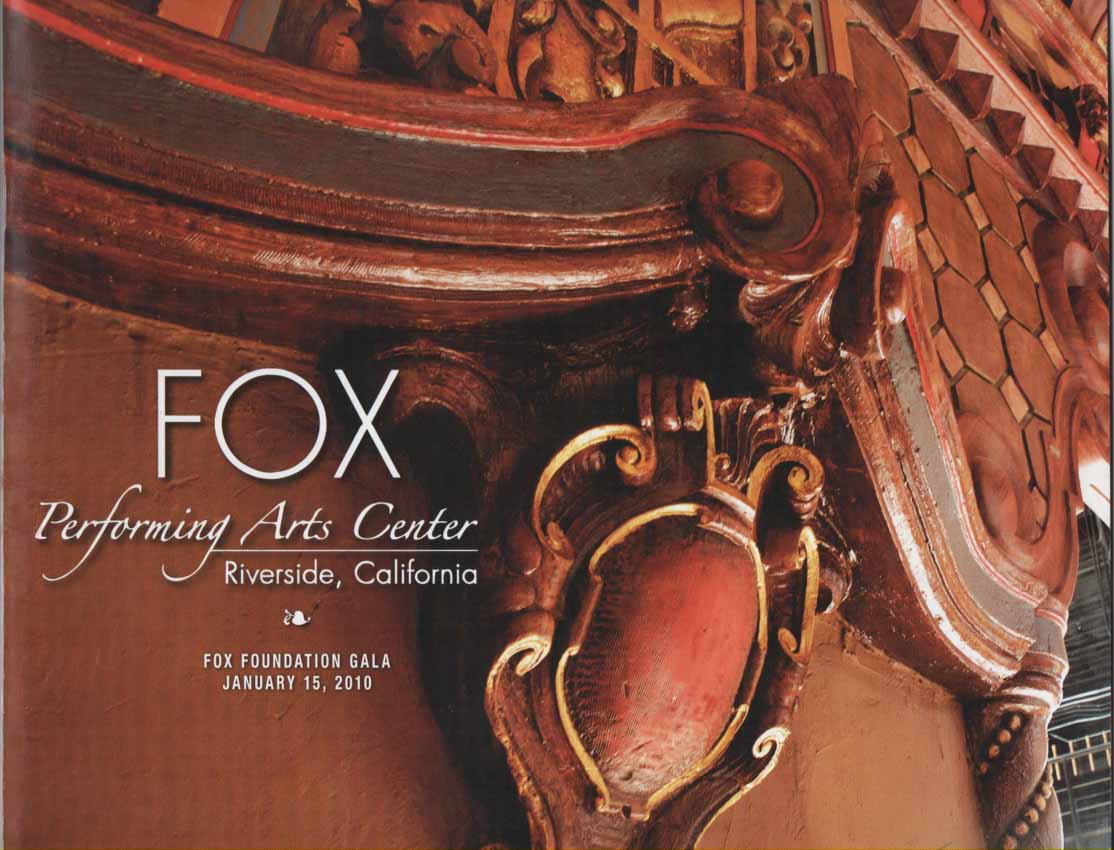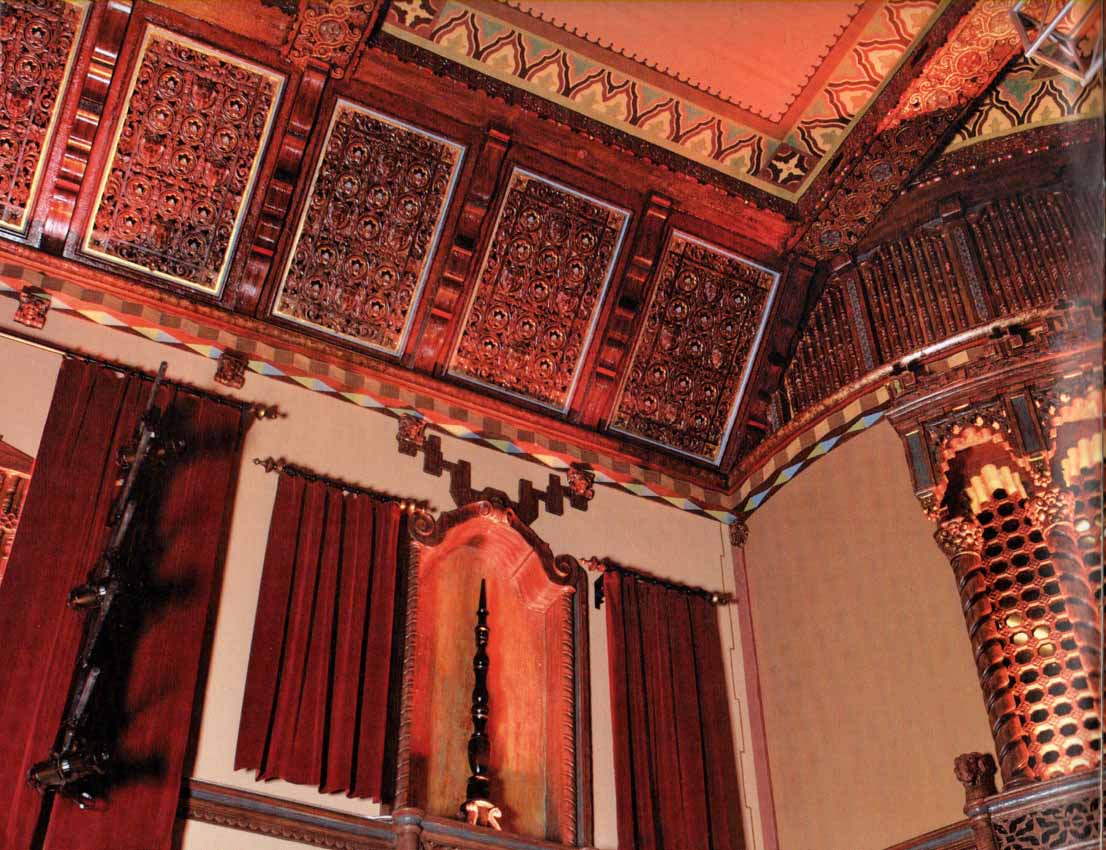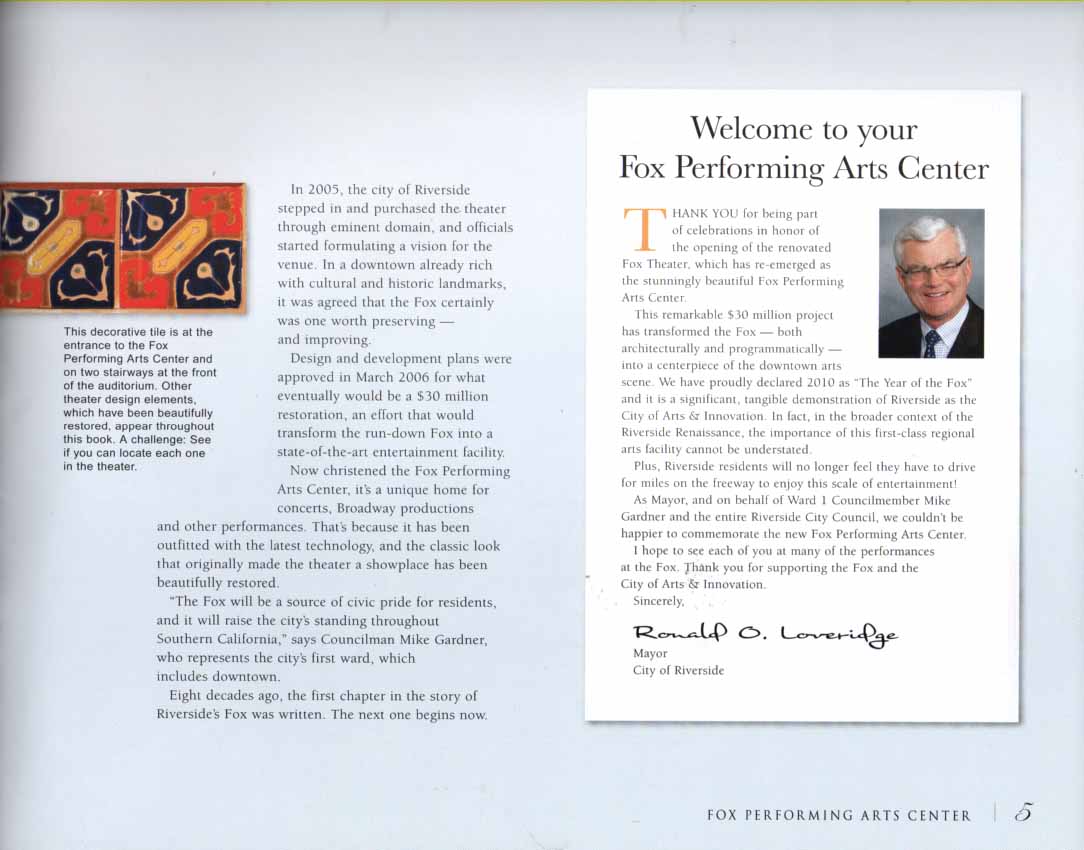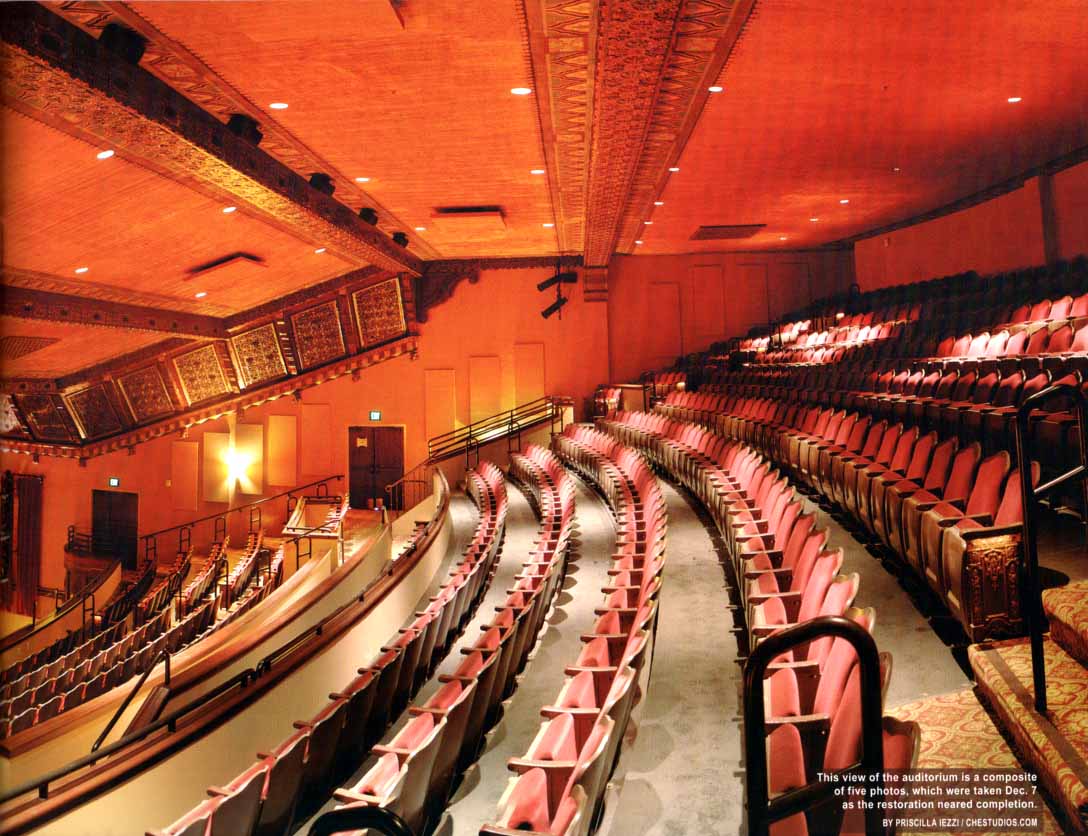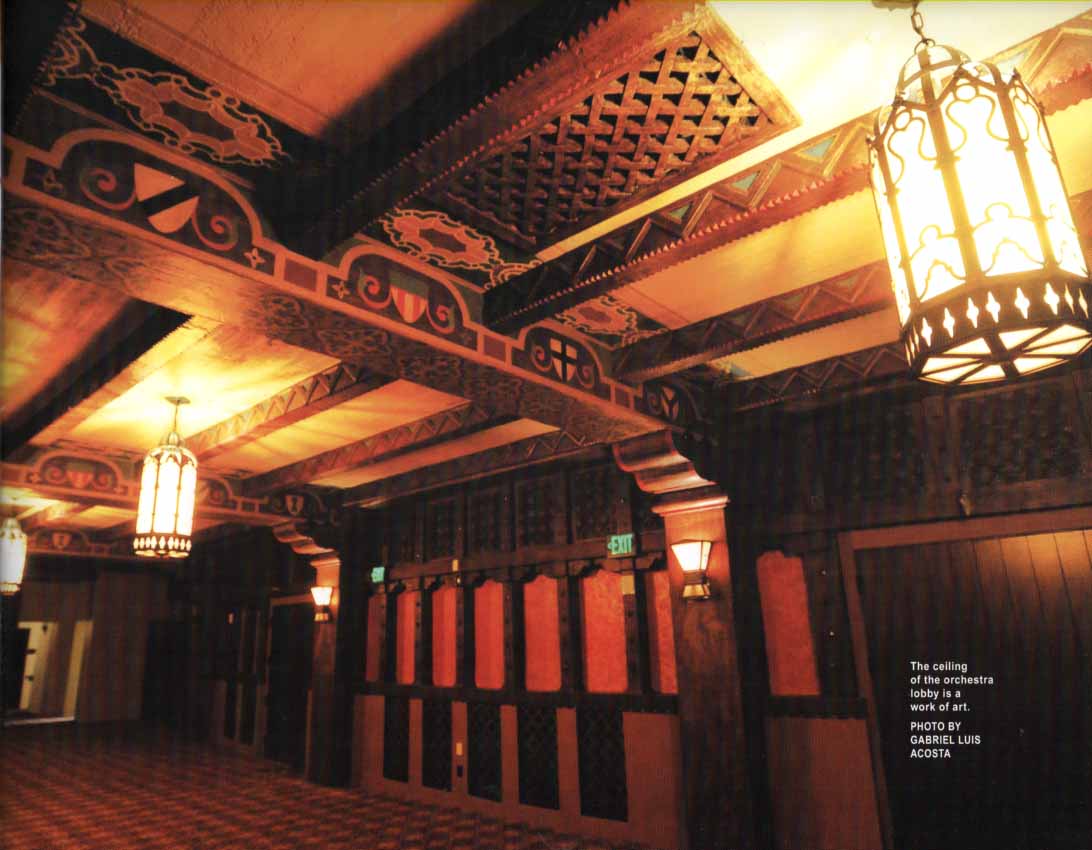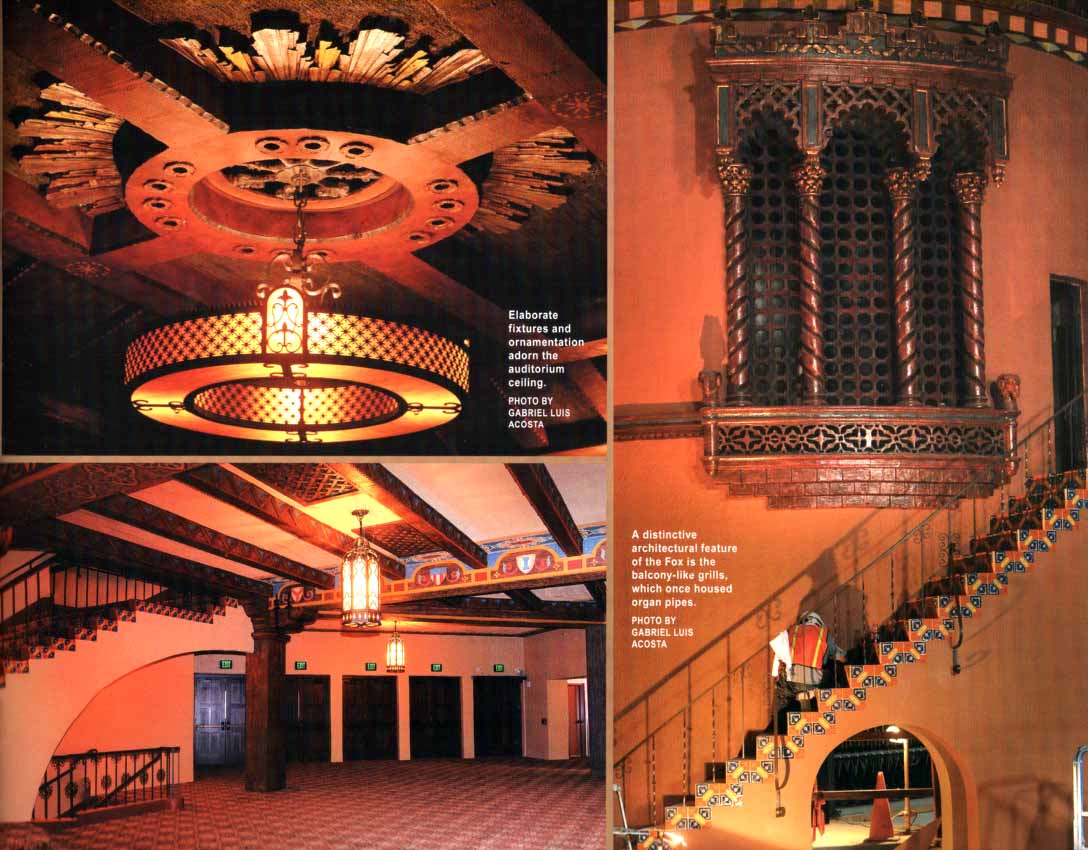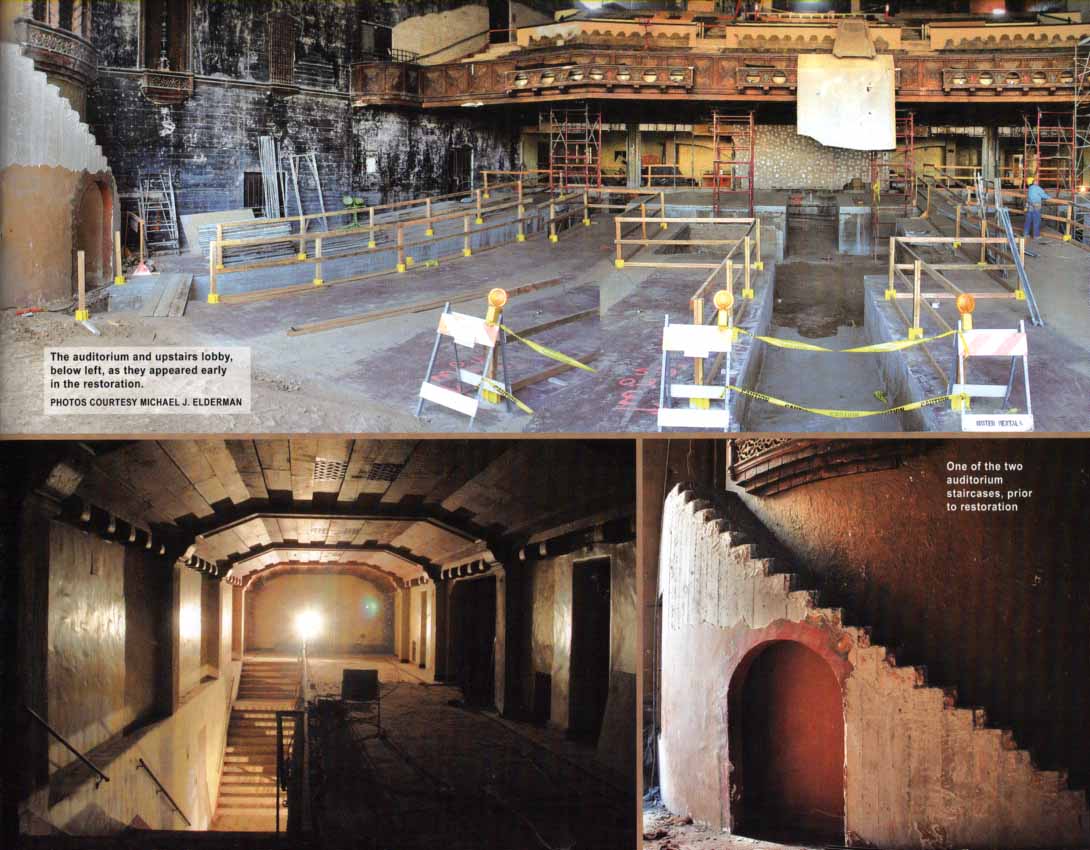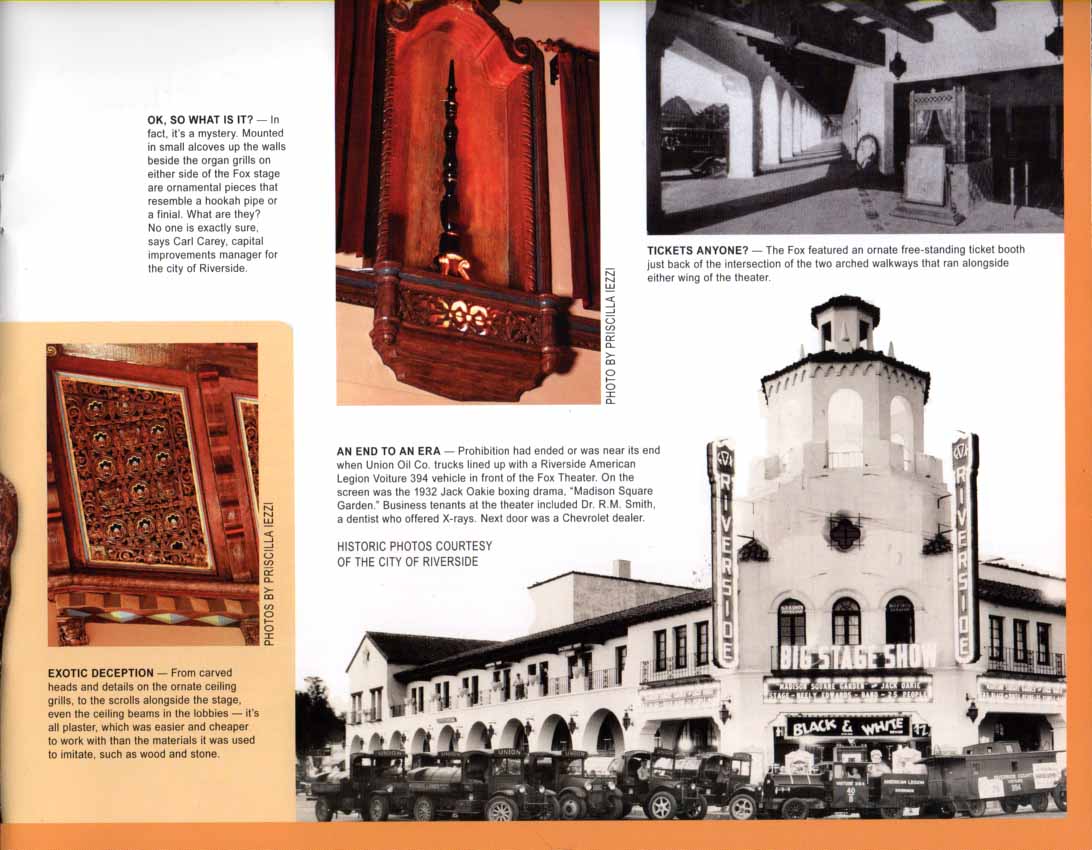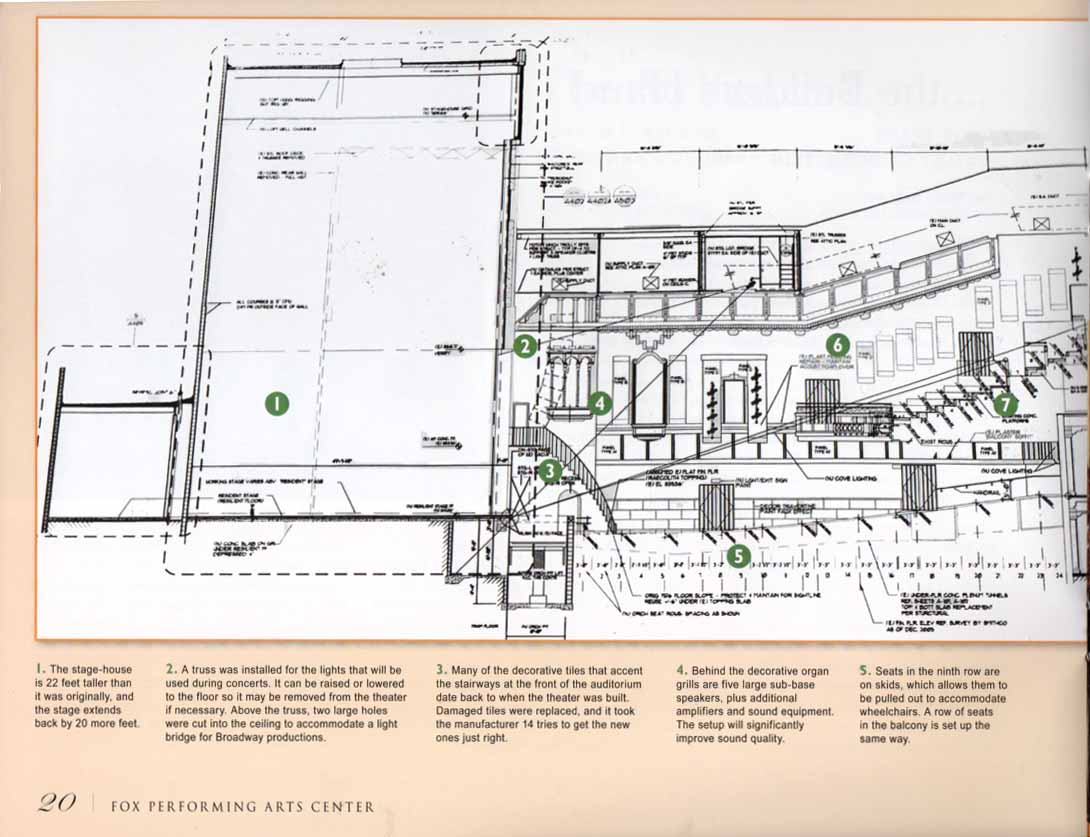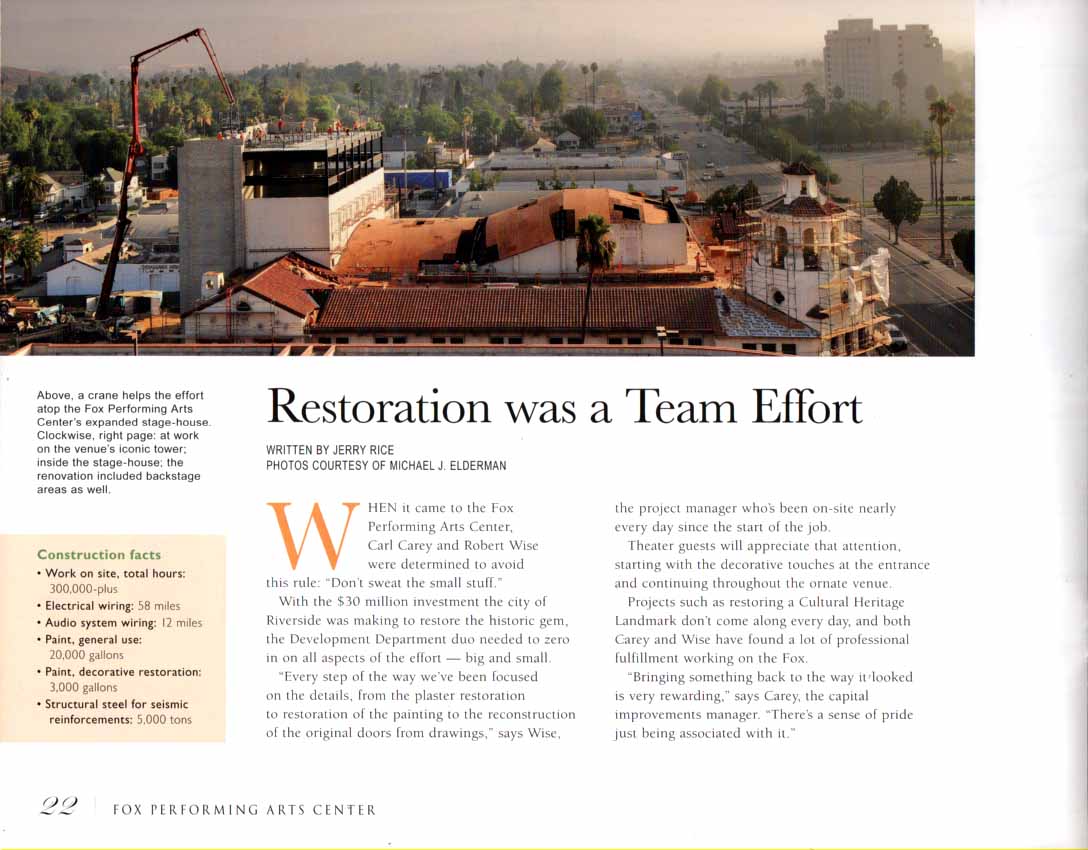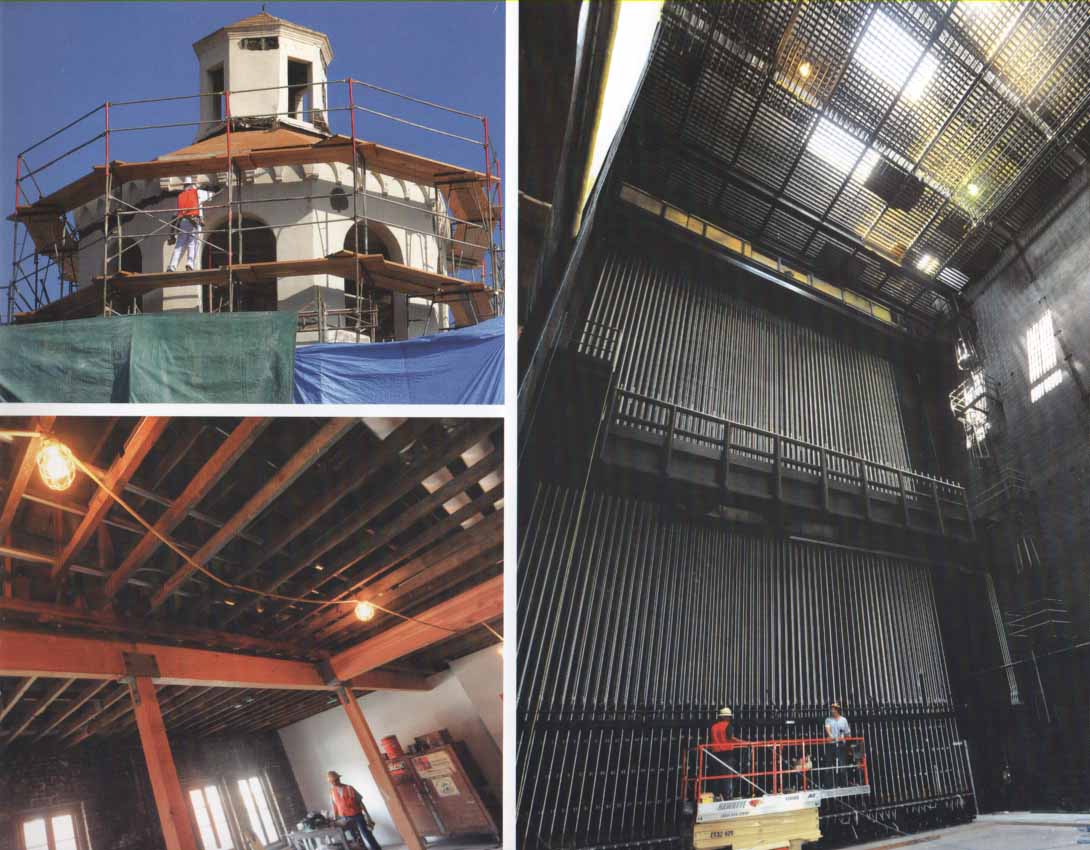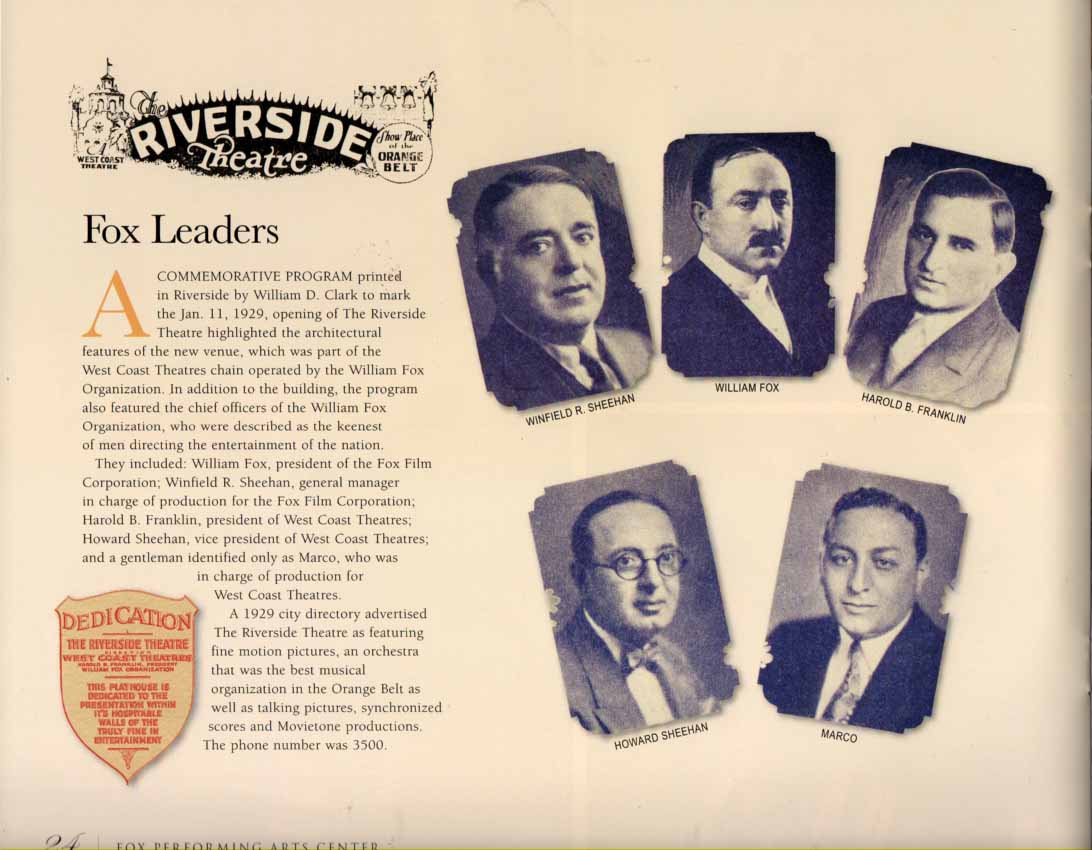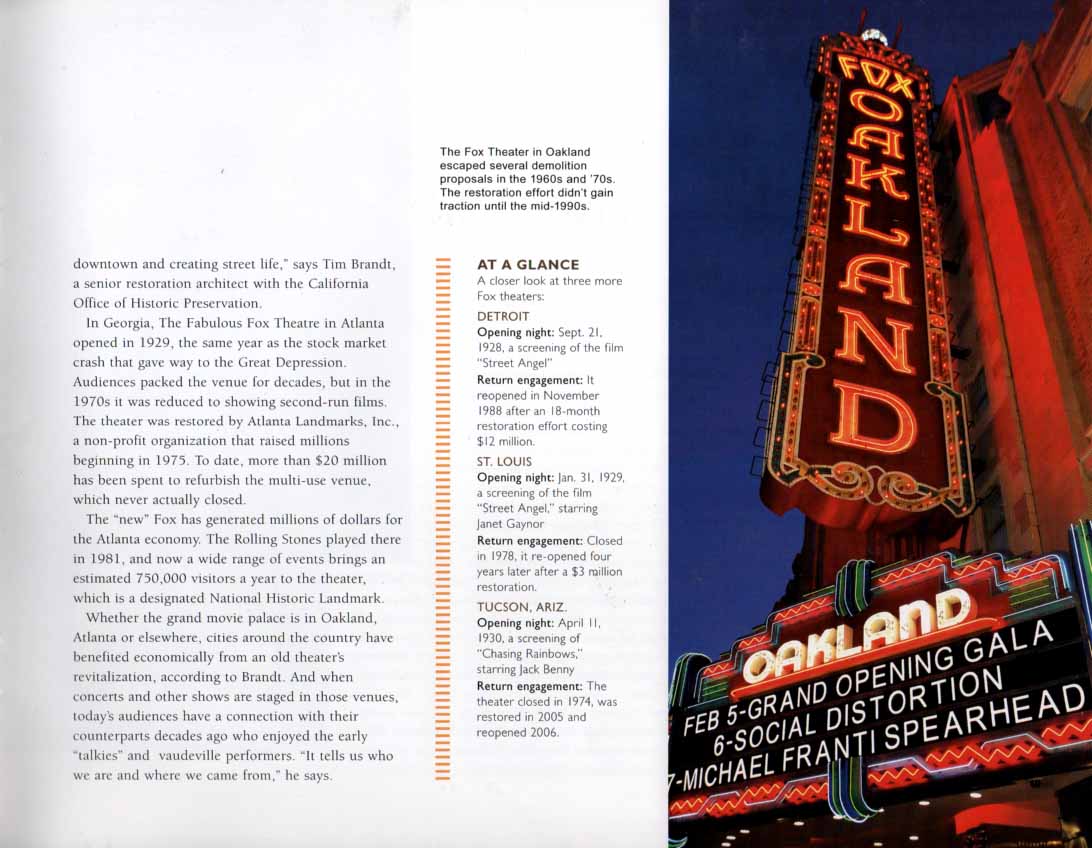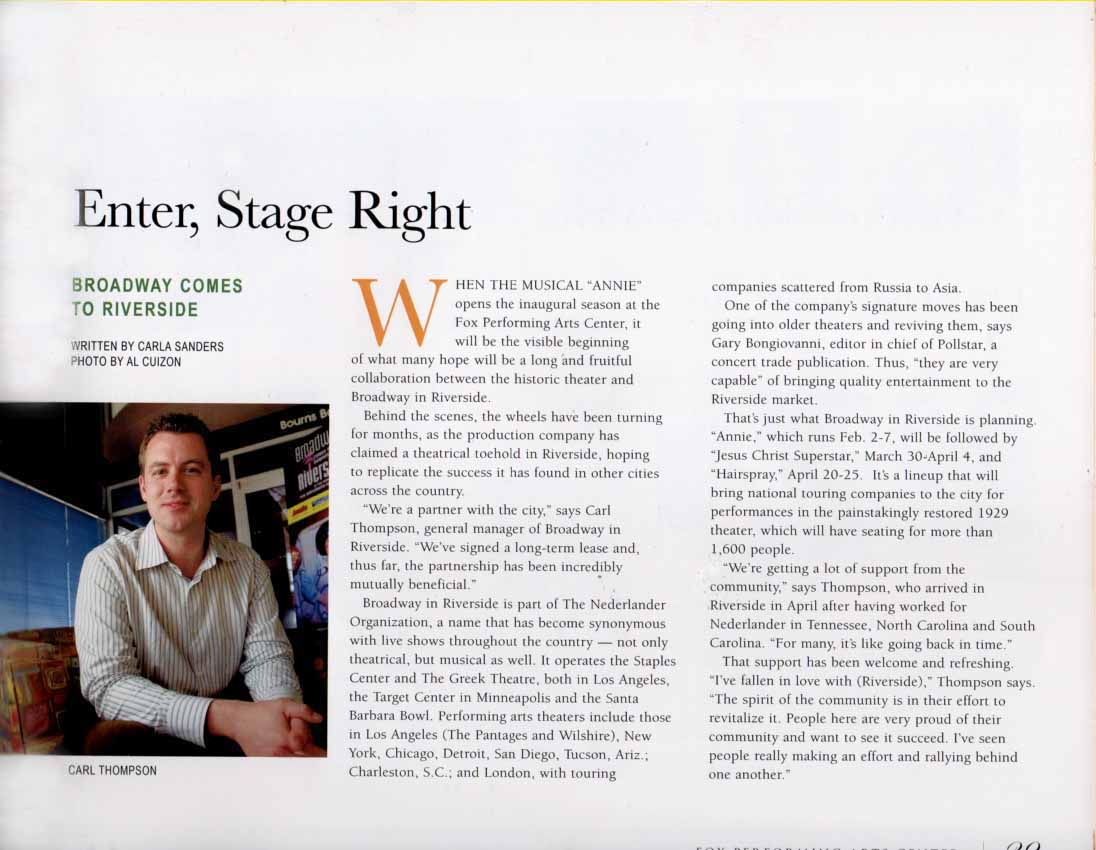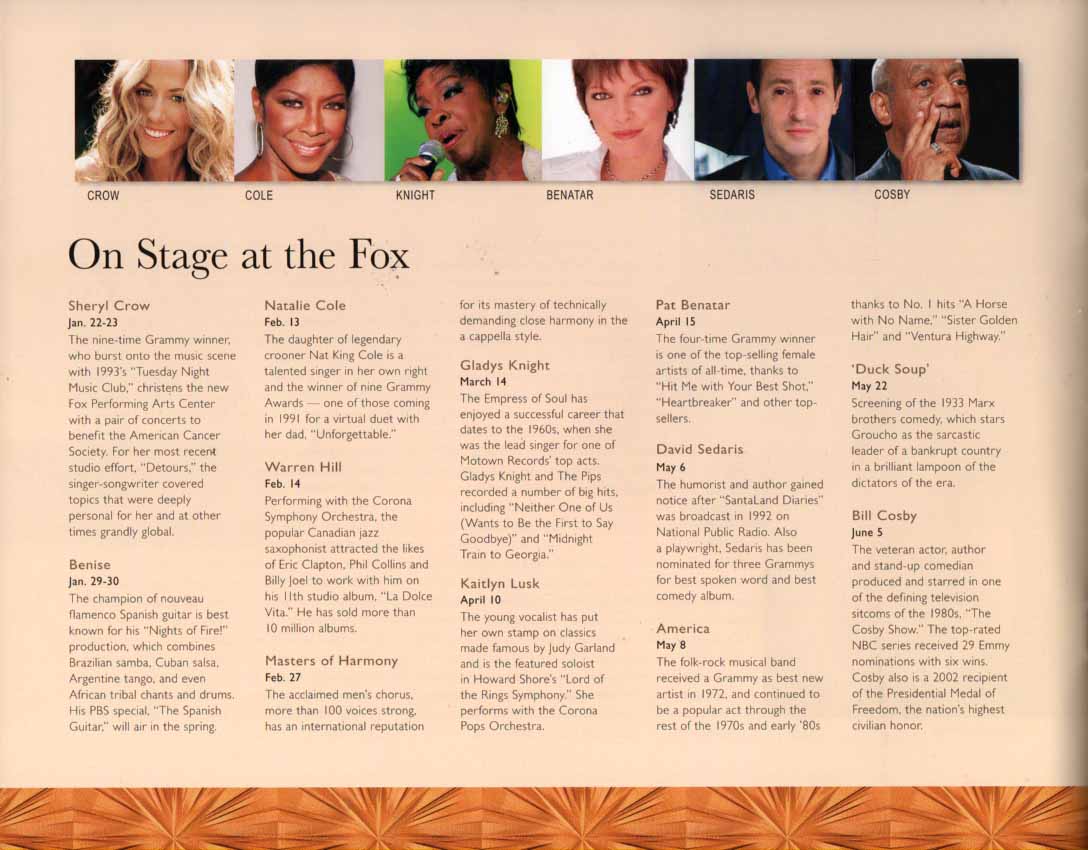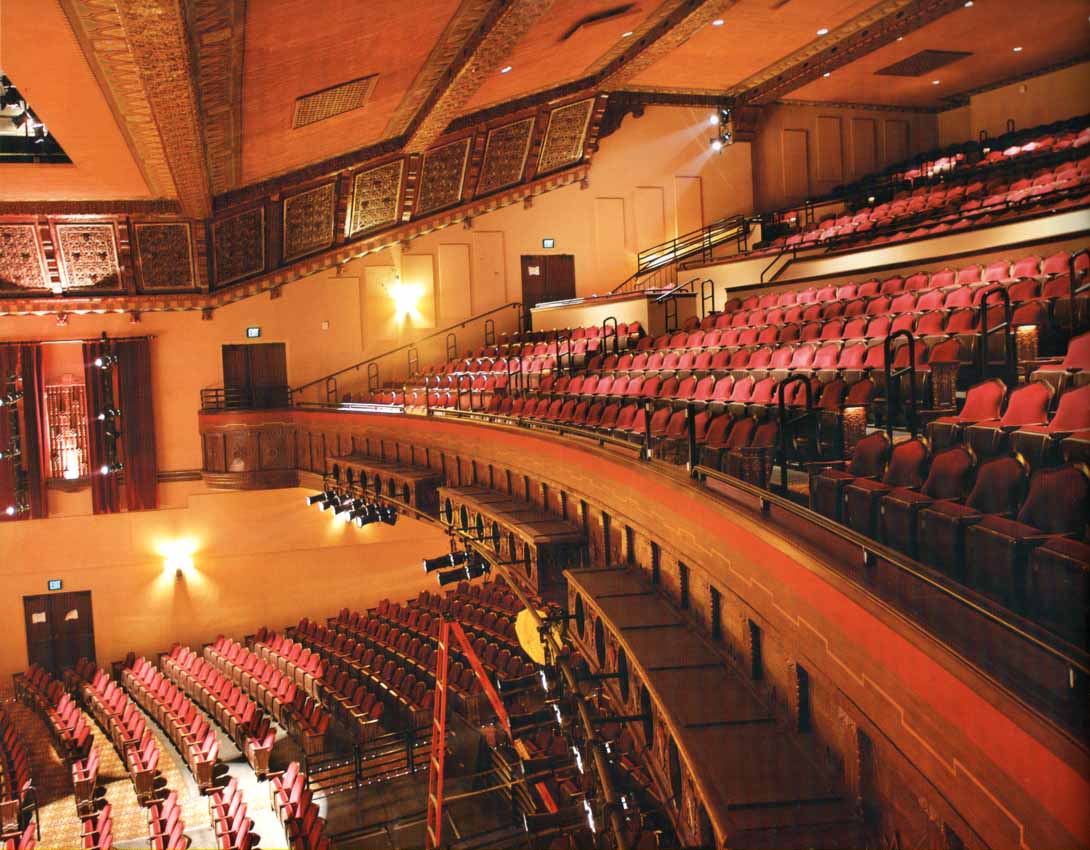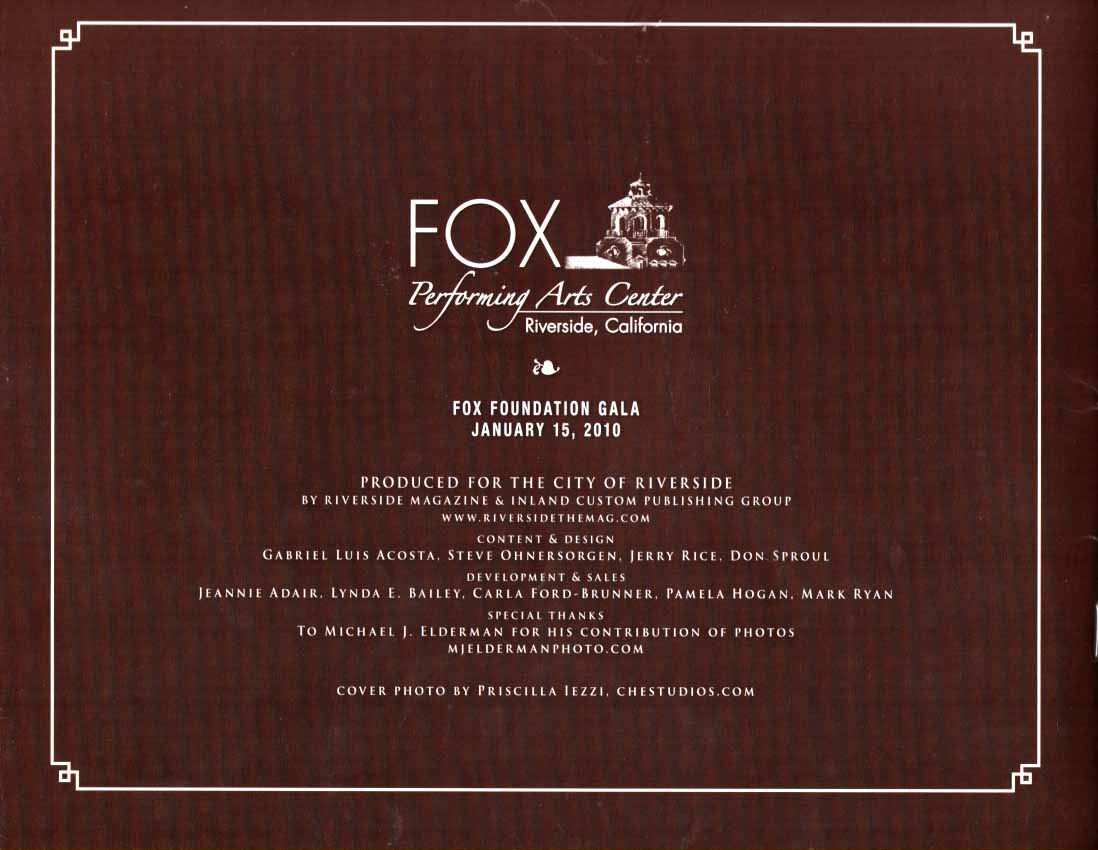 ---
You can't help but think when you step into this theatre that the people of Riverside, California
did an amazing thing... they turned a decaying shell of a building into a stunning, 1929 vaudeville-
film palace. Everywhere you look the details will fascinate you. I couldn't help but fall in love
with the wild and lordly-looking gold ramsheads (my zodiac sign) on the fragile stairways leading
to the enclosures that once held the Wurlitzer organ pipes. The little wrought-iron alcoves will
make you think of the balcony scene from Romeo and Juliet. The restored ceiling is lovely.
If you are a true theatre buff and haven't been to the Riverside Fox, I encourage you to make the trip.
---
(Actual program measures 11"x 9")
---
---