George White's Scandals
Biltmore Theatre / Los Angeles, CA / March 24, 1940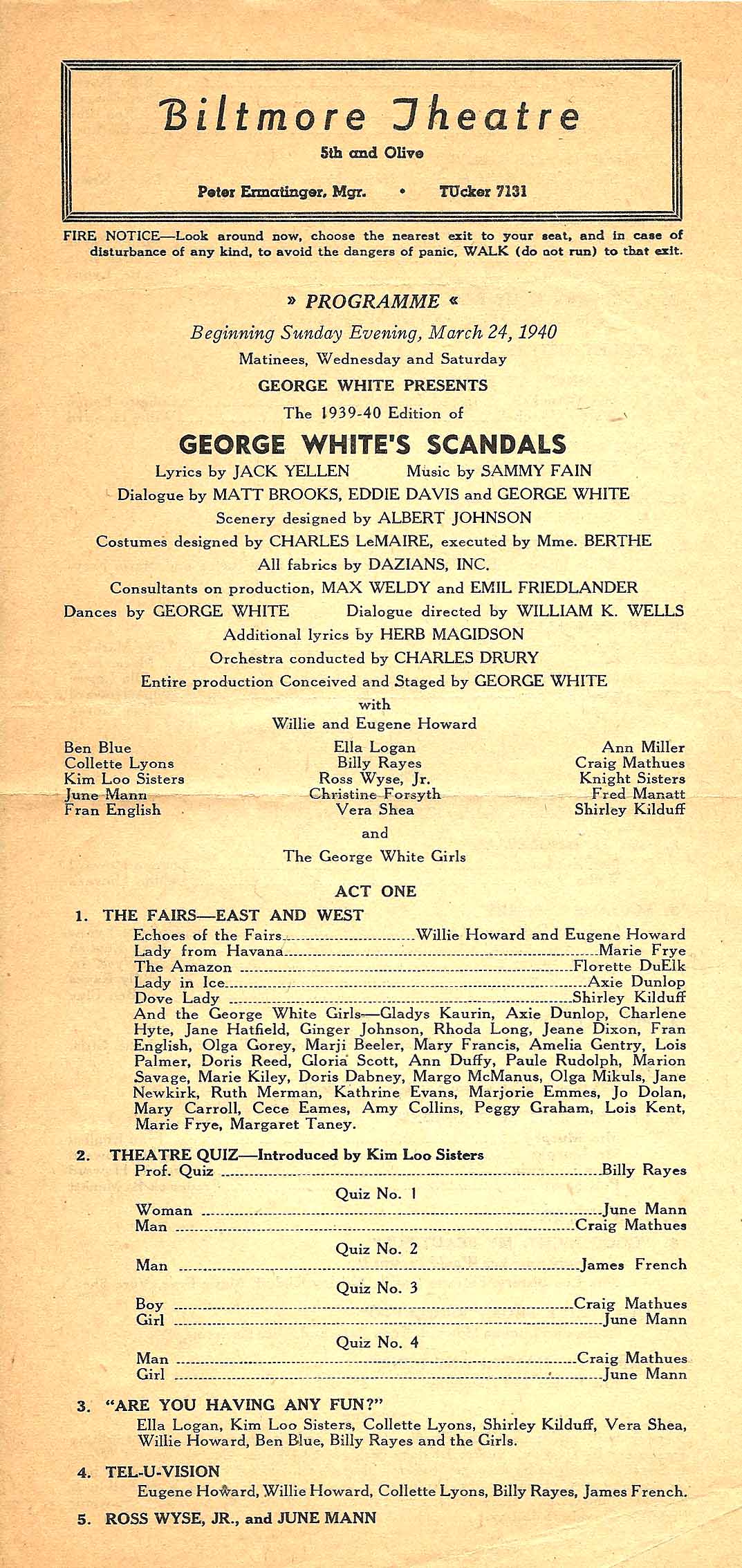 &nbsp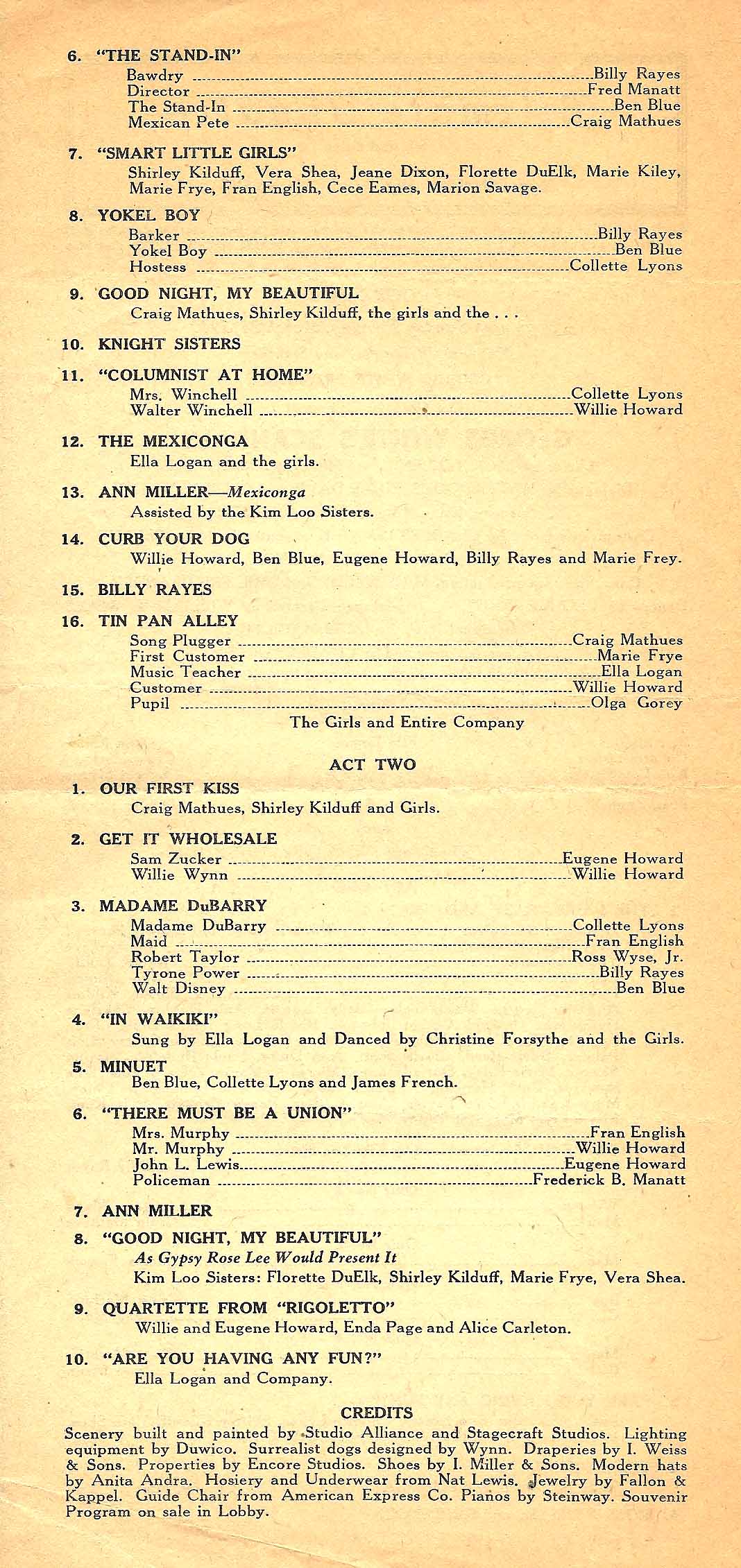 ---
(actual program measures 5 1/2" x 11 3/8" )

---

George White and girls
George White's Scandals were a string of Broadway revues produced by George White to rival the Ziegfeld Follies. They ran from 1919–1939, when the difficulties of maintaining such a lavish show during wartime became insupportable.
Many entertainers, including W.C. Fields, the Three Stooges, Ray Bolger, Helen Morgan, Ethel Merman, Bert Lahr, and Rudy Vallée. Louise Brooks, Alice White, and Eleanor Powell got their names recognized thanks to the "Scandals", and the 1920-24 editions featured some of George Gershwin's earliest works.
This wartime program was for the last company of the "Scandals," and began on Broadway as George White's Scandals of 1939 but had dropped the year from the title by the time they reached the West Coast in 1940.
Looking in the list of chorus girls you will see one name that will not only stay in Hollywood, but would become one of their biggest dancing stars - Ann Miller. Although she had actually began her professional career dancing in a San Francisco nightclub much earlier (at the age of 13!) and divided her early years between the Bay Area and Los Angeles, she'd gone to New York to be in the Scandals Aug 28, 1939 Broadway opening and return to LA with the cast.
Ann Miller
---
- March 30, 1940 program -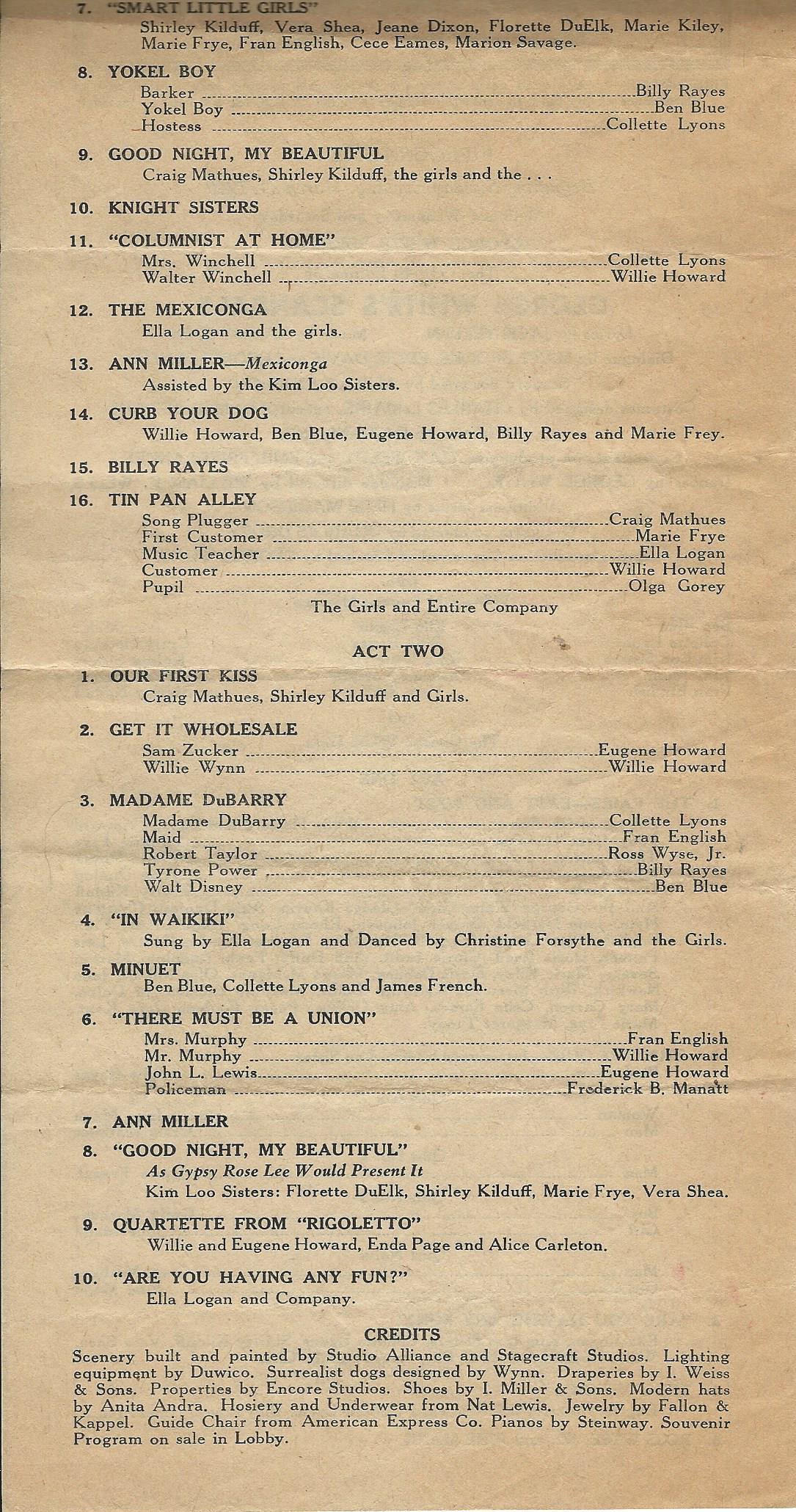 ---
---