Intimacy At Eight
London / "New" Lindsey Theatre Club / 1952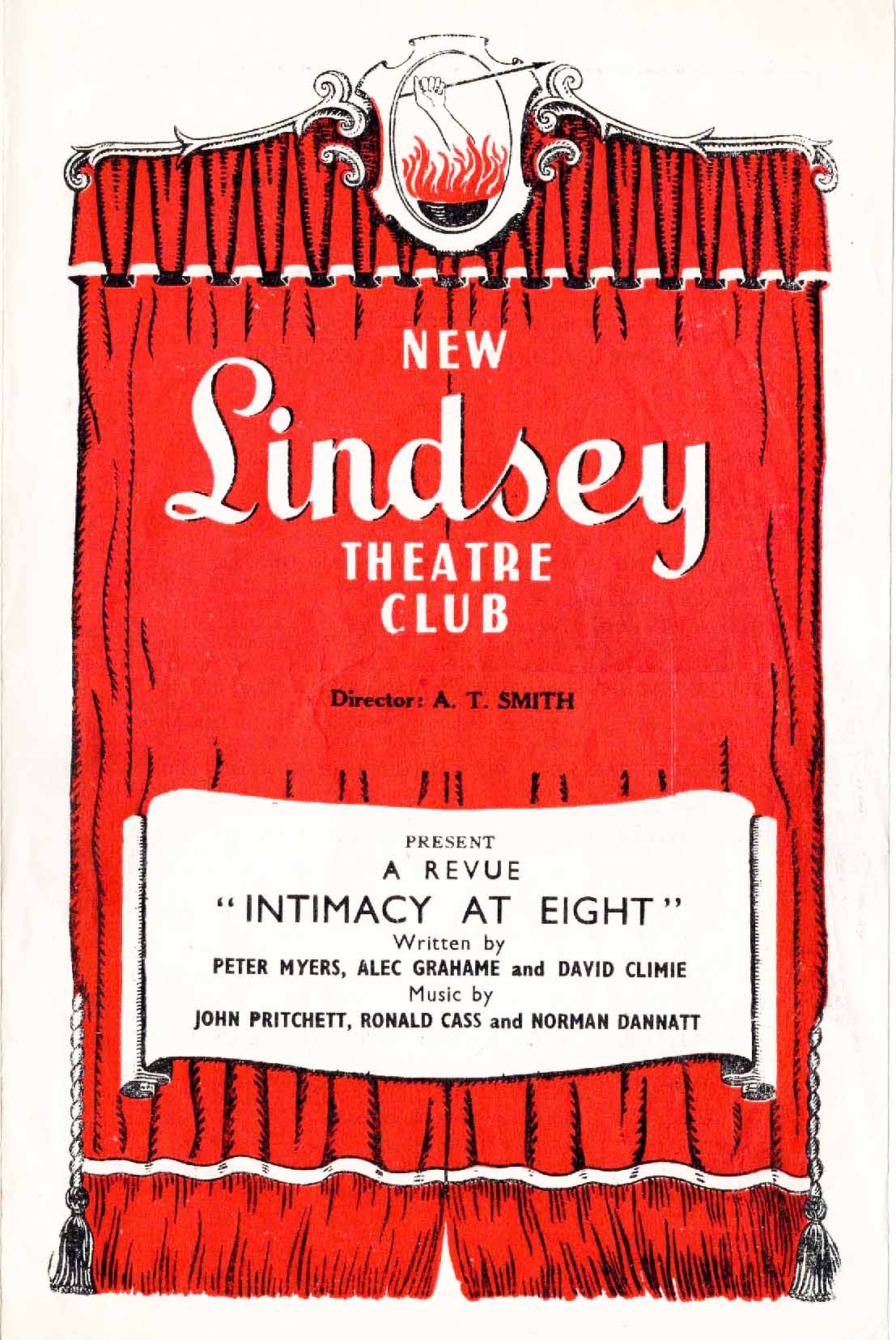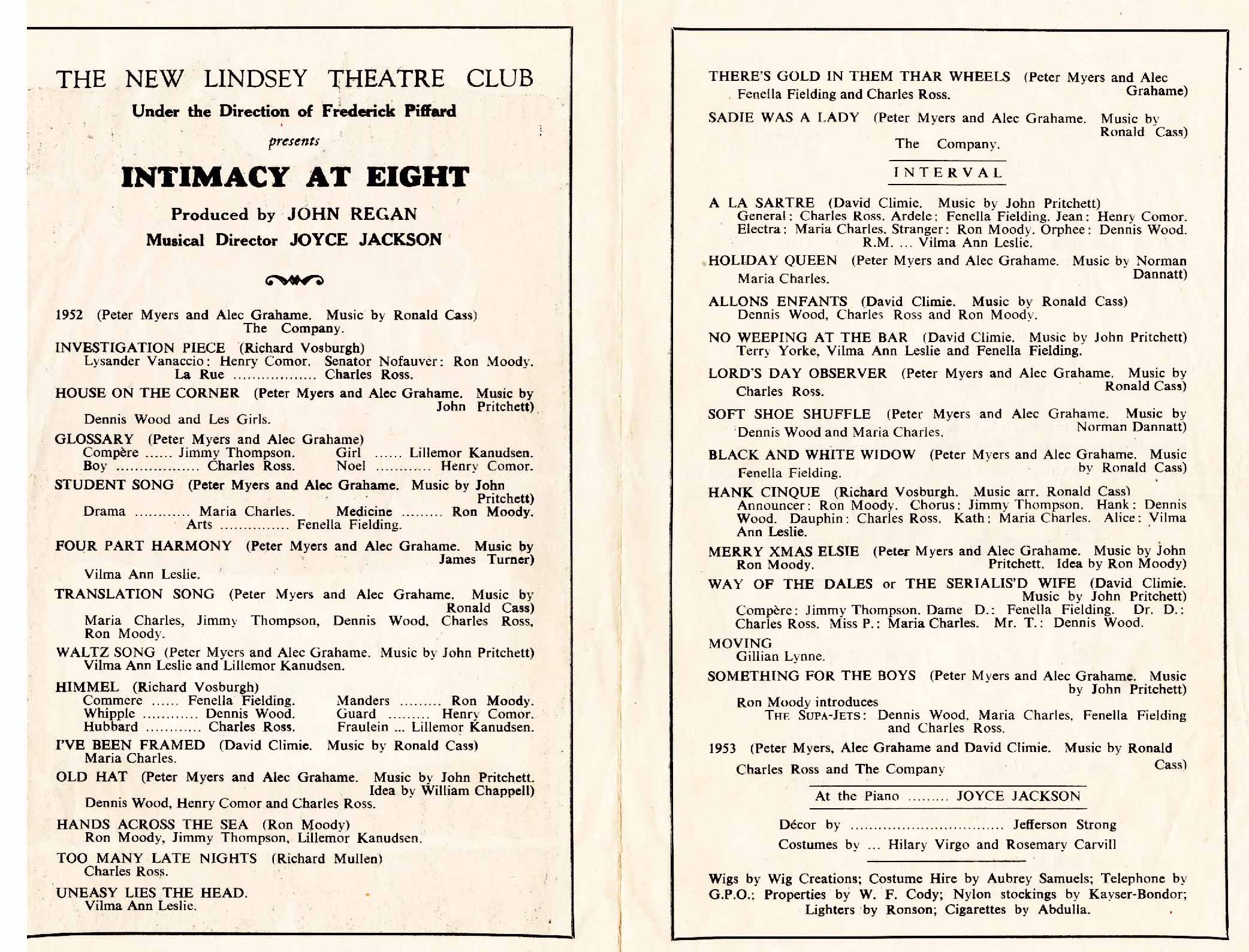 ---
(Actual program measures 5 1/2 x 8 1/2")
---
- London Evening Standard / December 29 & 30th, 1952 -
---
Cass next worked at another small outlying London theatre, the New Lindsey theatre in Notting Hill Gate. Intimacy at Eight opened there on New Year's Eve 1952, and was retitled High Spirits
when it reopened at the Hippodrome in 1953. Among Cass's musical numbers were A Stately Gavotte and A Smile, a Song and a Lexicon.
---
His debut came in 1952 in Peter Myers and Ronnie Cass' revue, Intimacy At Eight, after they had seen Moody perform at the LSE. The revue was at the New Lindsey Theatre in Notting Hill
where he also appeared in its sequel, More Intimacy At Eight, the following year and then in the West End in Intimacy At 8.30 at the Criterion in 1954 with the likes of
Joan Heal, Joan Sims, Dilys Laye, Eleanor Fazan, Ronnie Stevens, Digby Wolfe, Stephanie Voss and Hugh Paddick.
---
---