The Odd Couple
Red Bluff Summer Theatre Co. ("The Poorhouse Playhouse") / 1978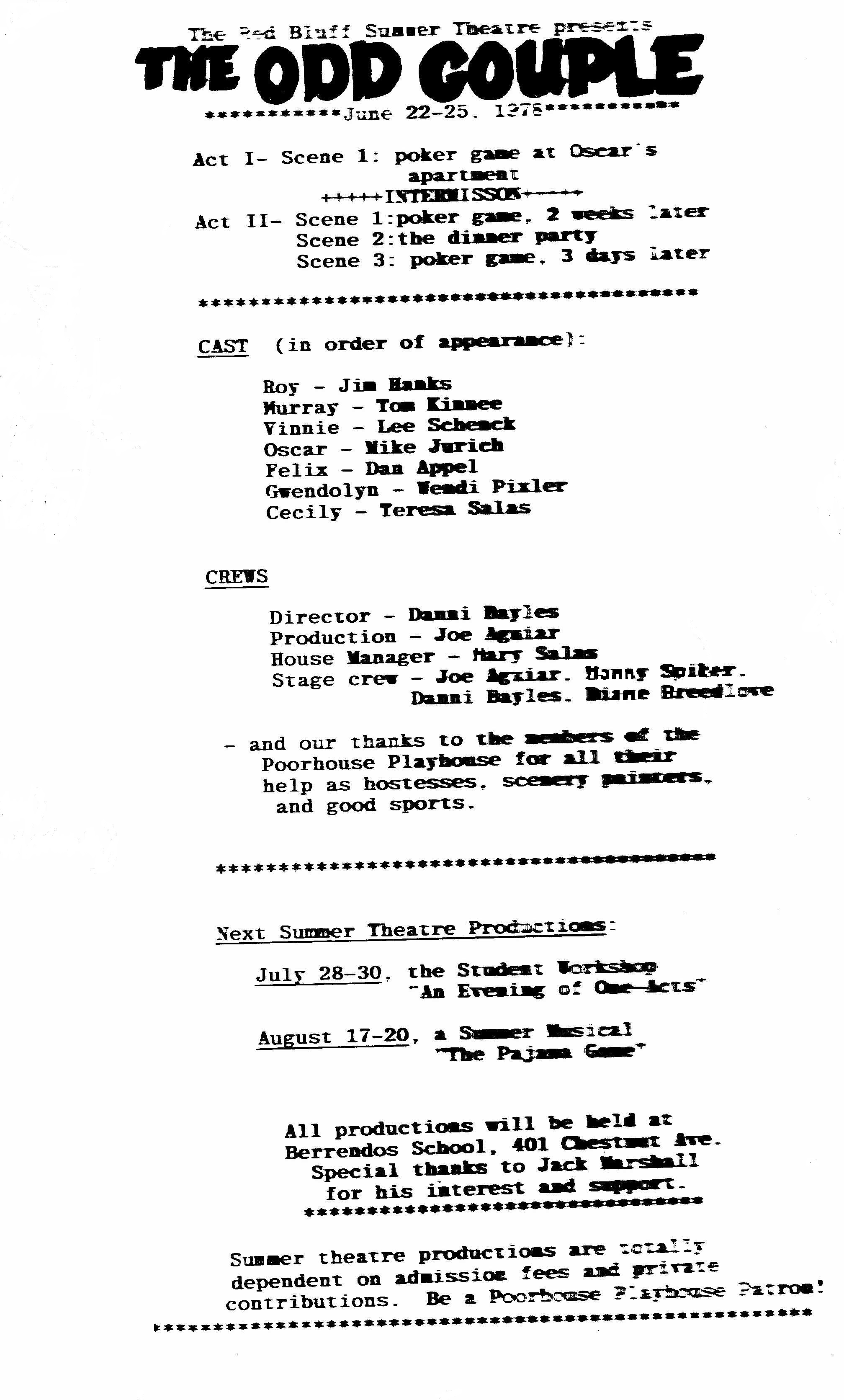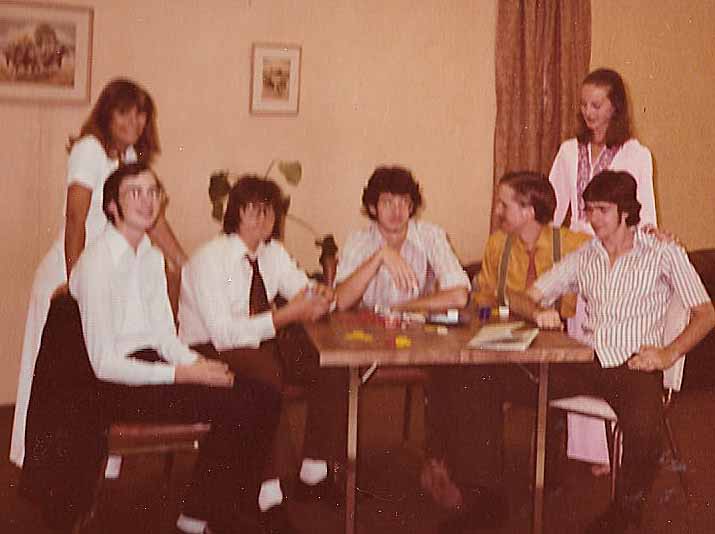 Cast: (L to R) Teresa Salas, Danny Appel, Lee Schenck, Jim Hanks, Tom Kinnee, Wendy Pixler, Mike Jurich.
---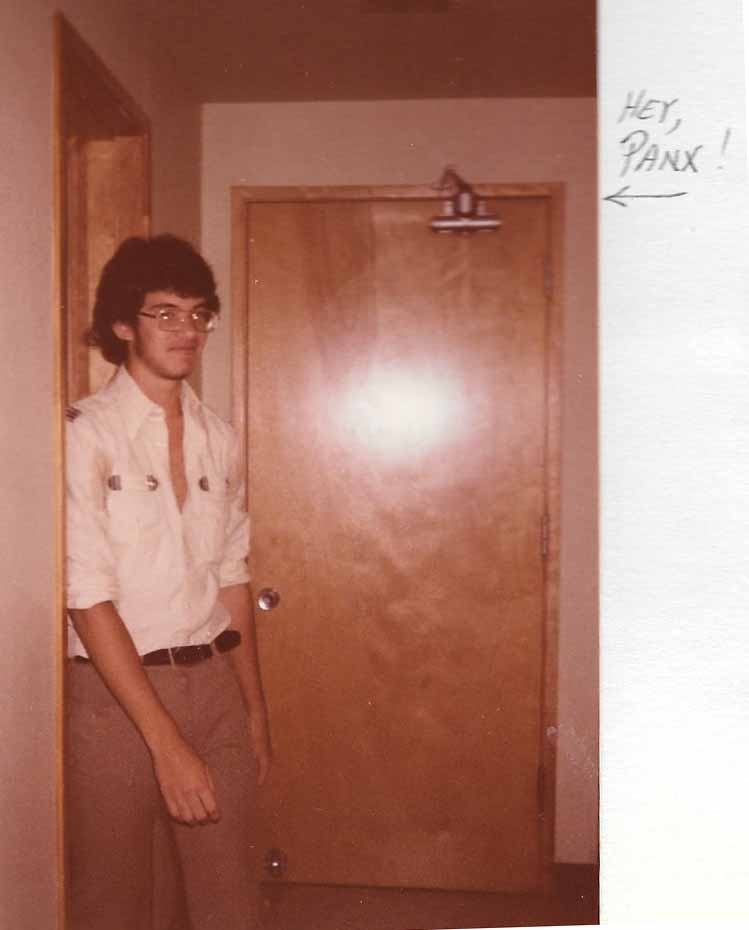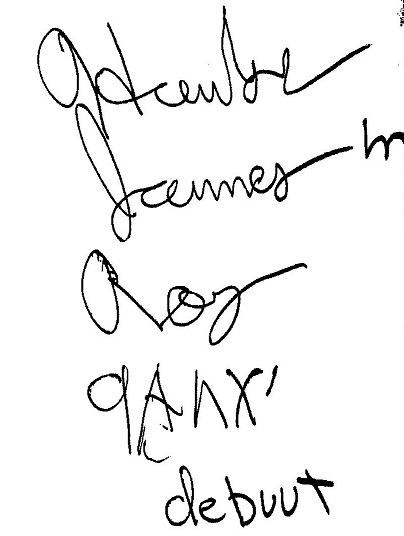 In spite of all his colorful off-stage antics, this was the first show Jim Hanks
(alias Panx) could be conned into taking a part as one of the poker players.
Like his brother Larry, who was studying tech theatre at Humbolt College at the time
(and ran lights for this show) Jim was more interested in the backstage work. Once he
could be dragged, kicking and screaming, on to the stage, however, he killed.
---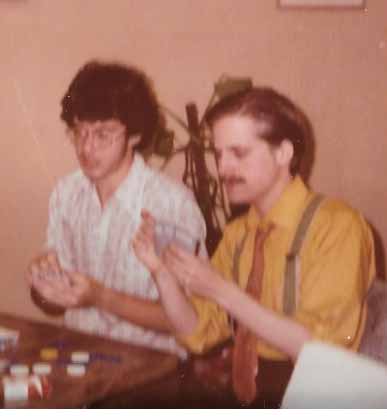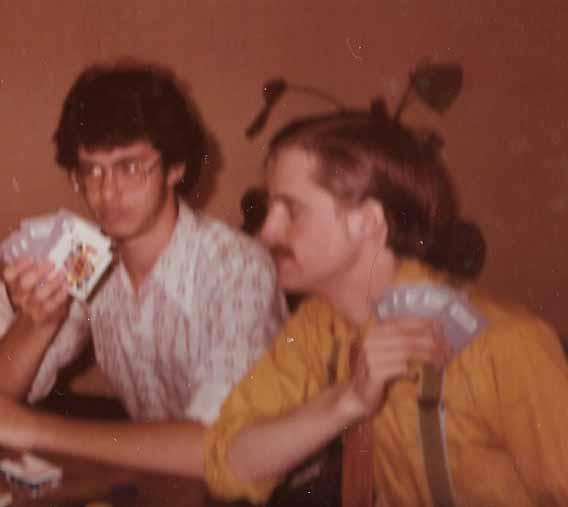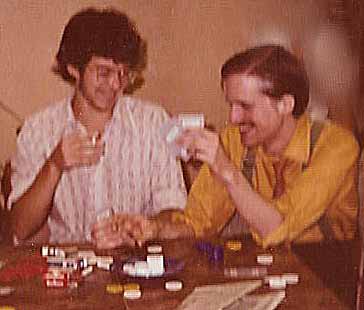 Jim Hanks and Tom Kinnee at the poker party.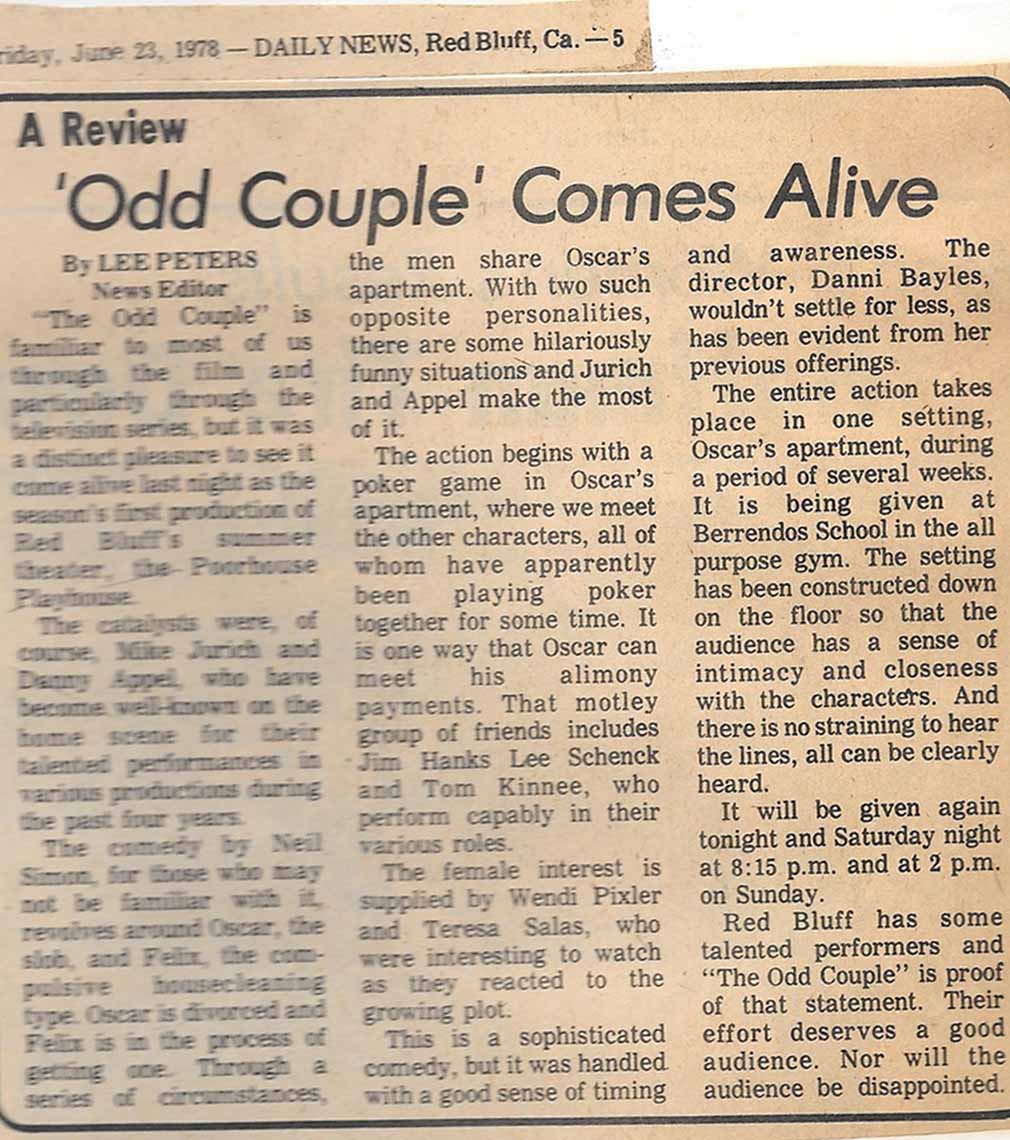 ---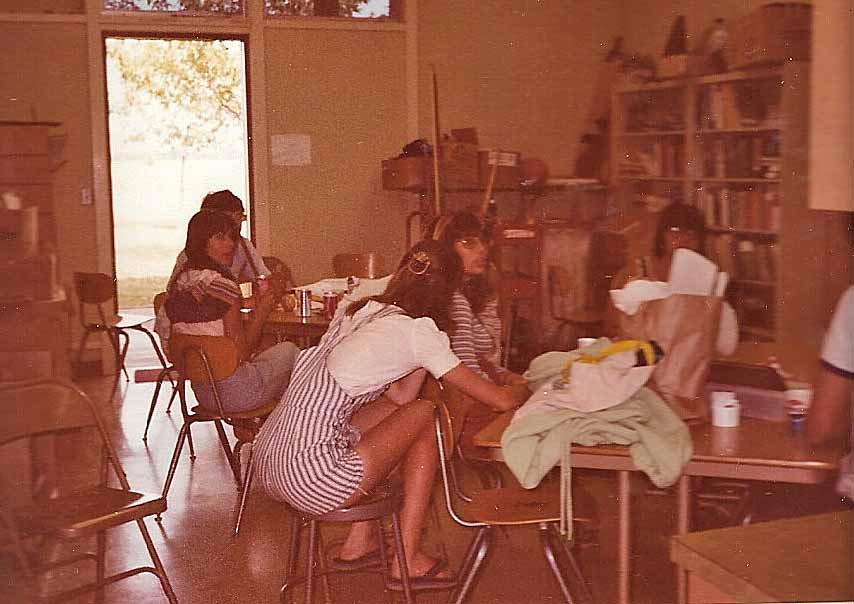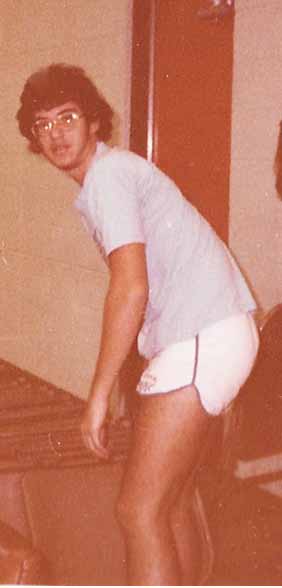 Our glorious "Green Room" --- The Mighty TECH CREW --- Panx loading chairs
---
(Actual program measures 8 1/2" x 11")
---
---