The Other Girl
Park Theatre / Boston, MS / October 10, 1904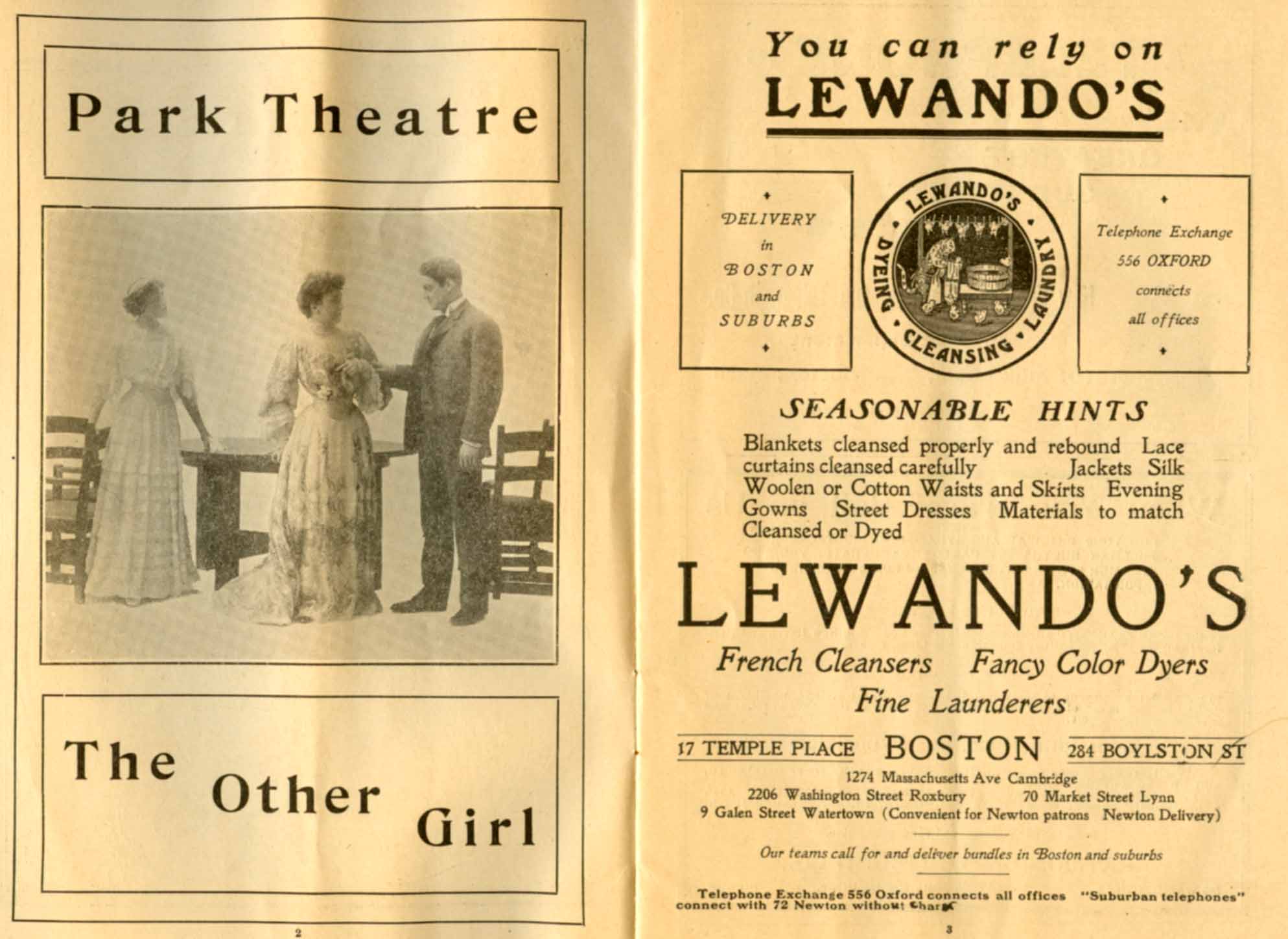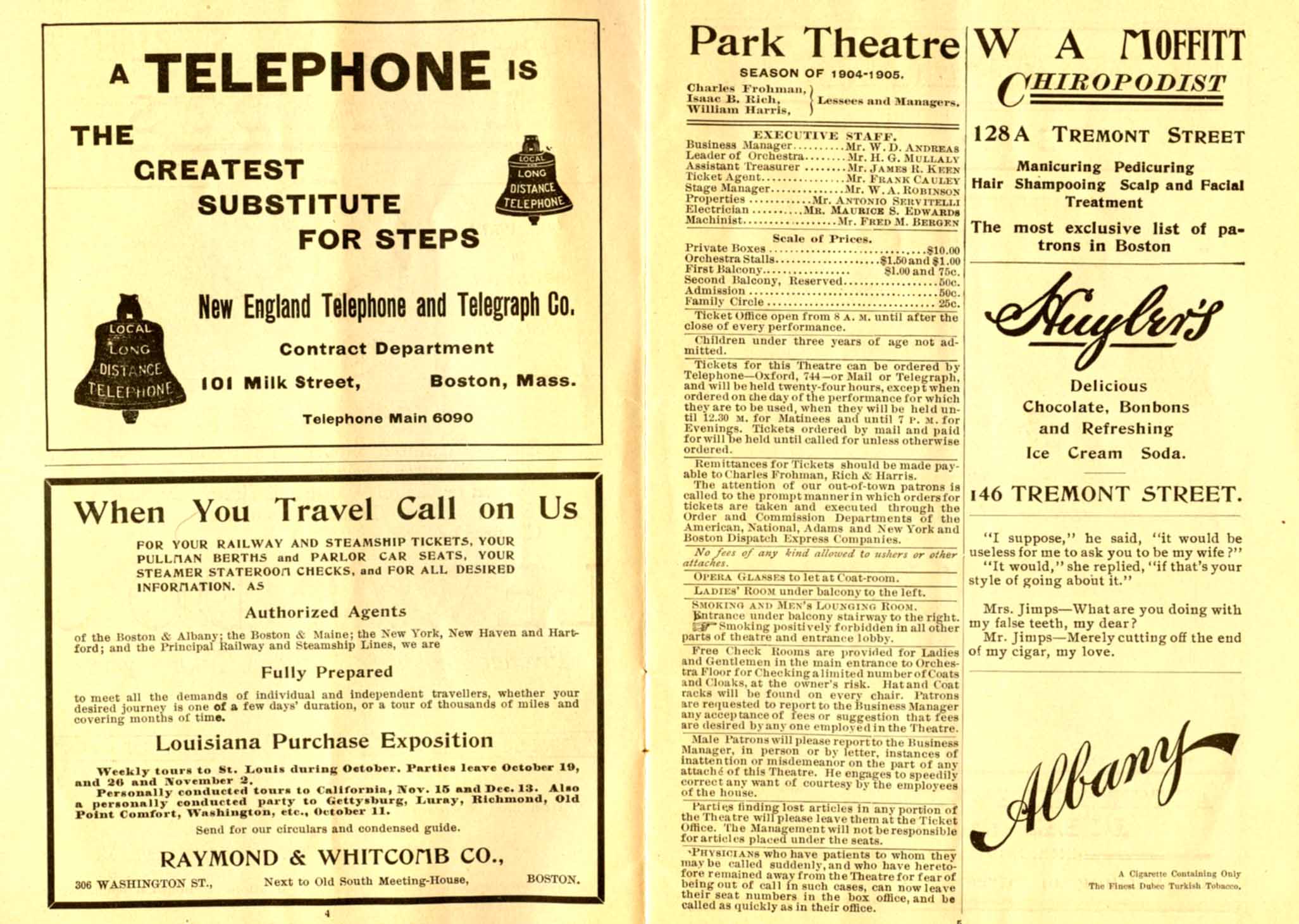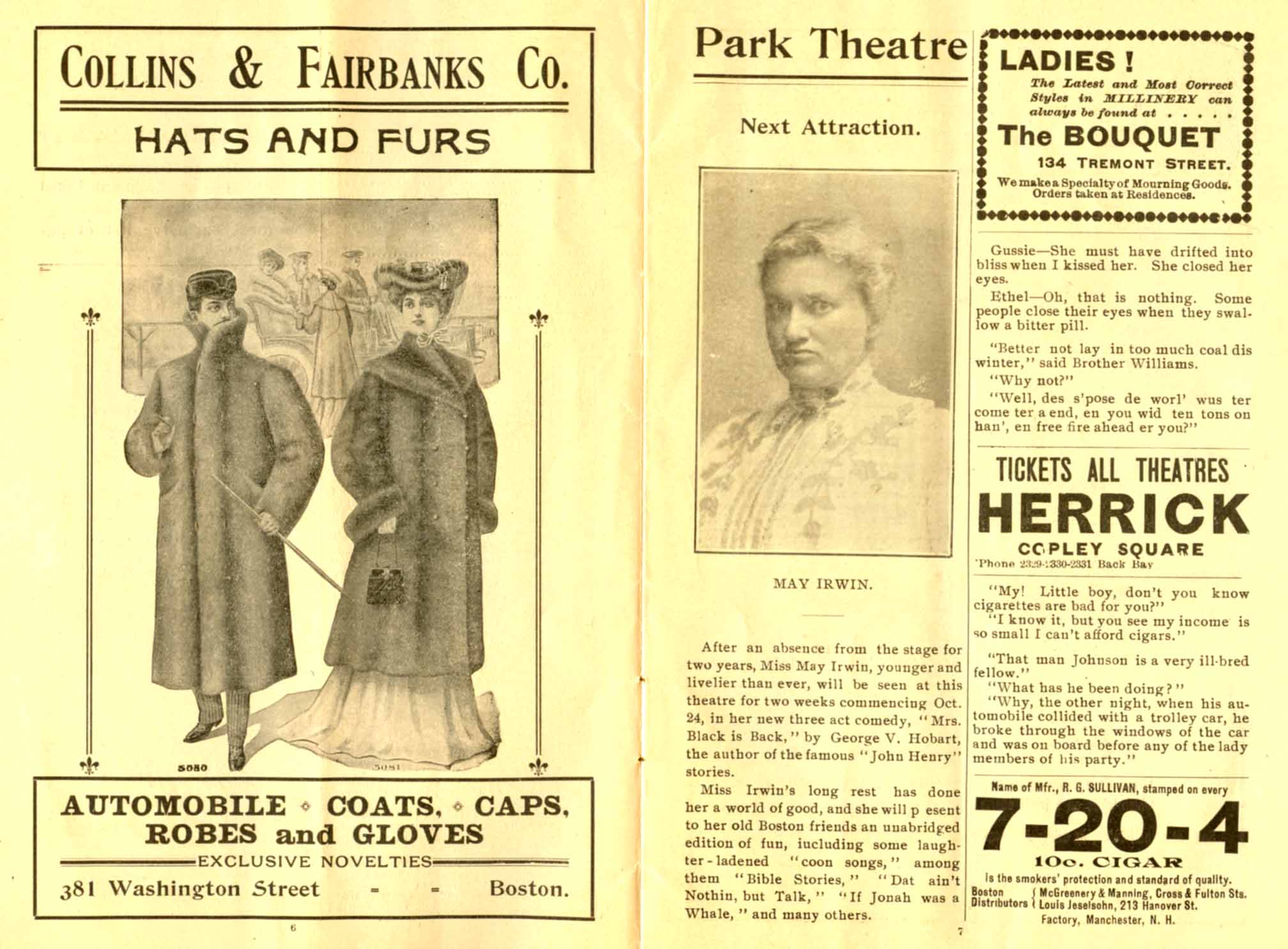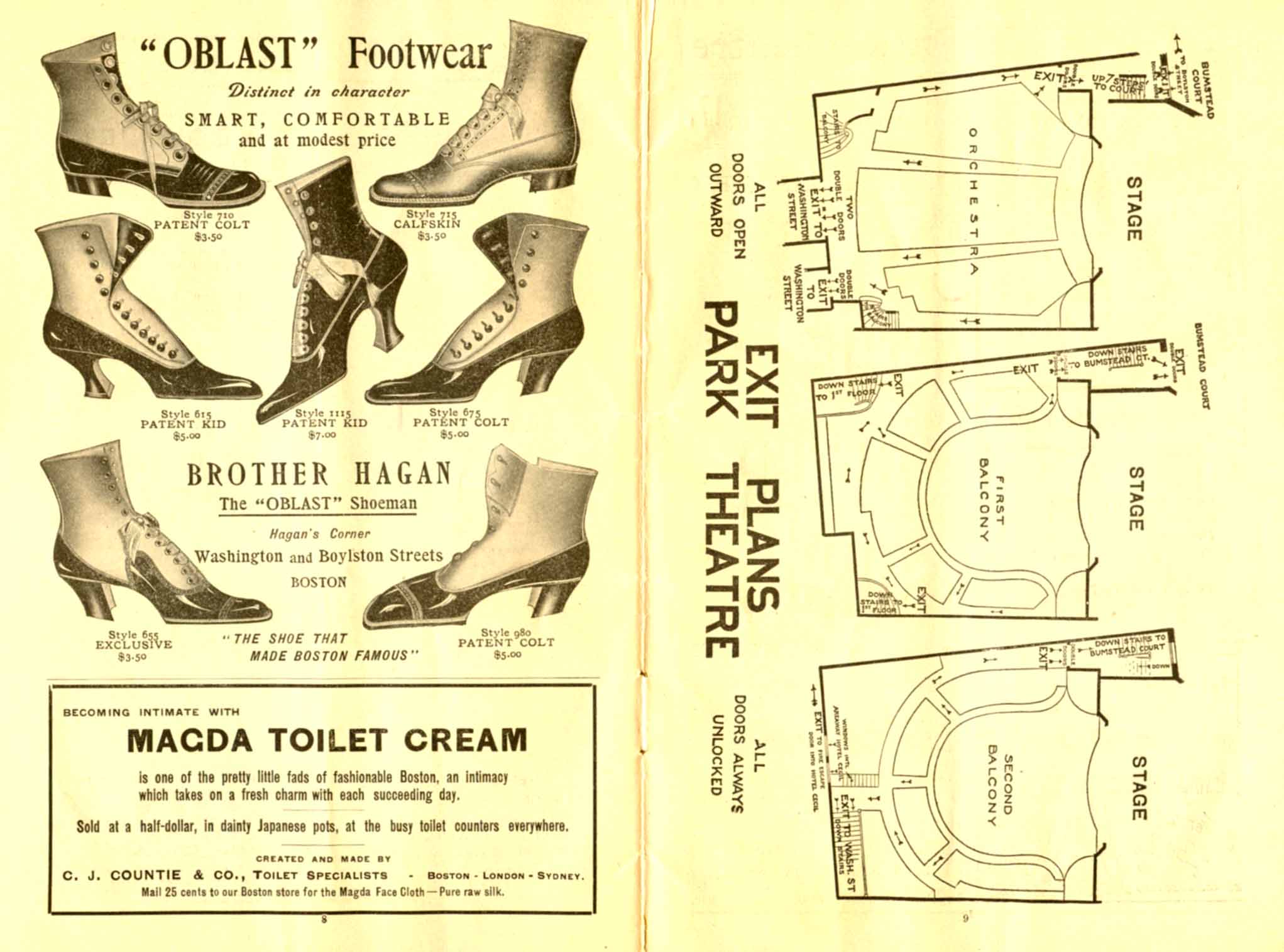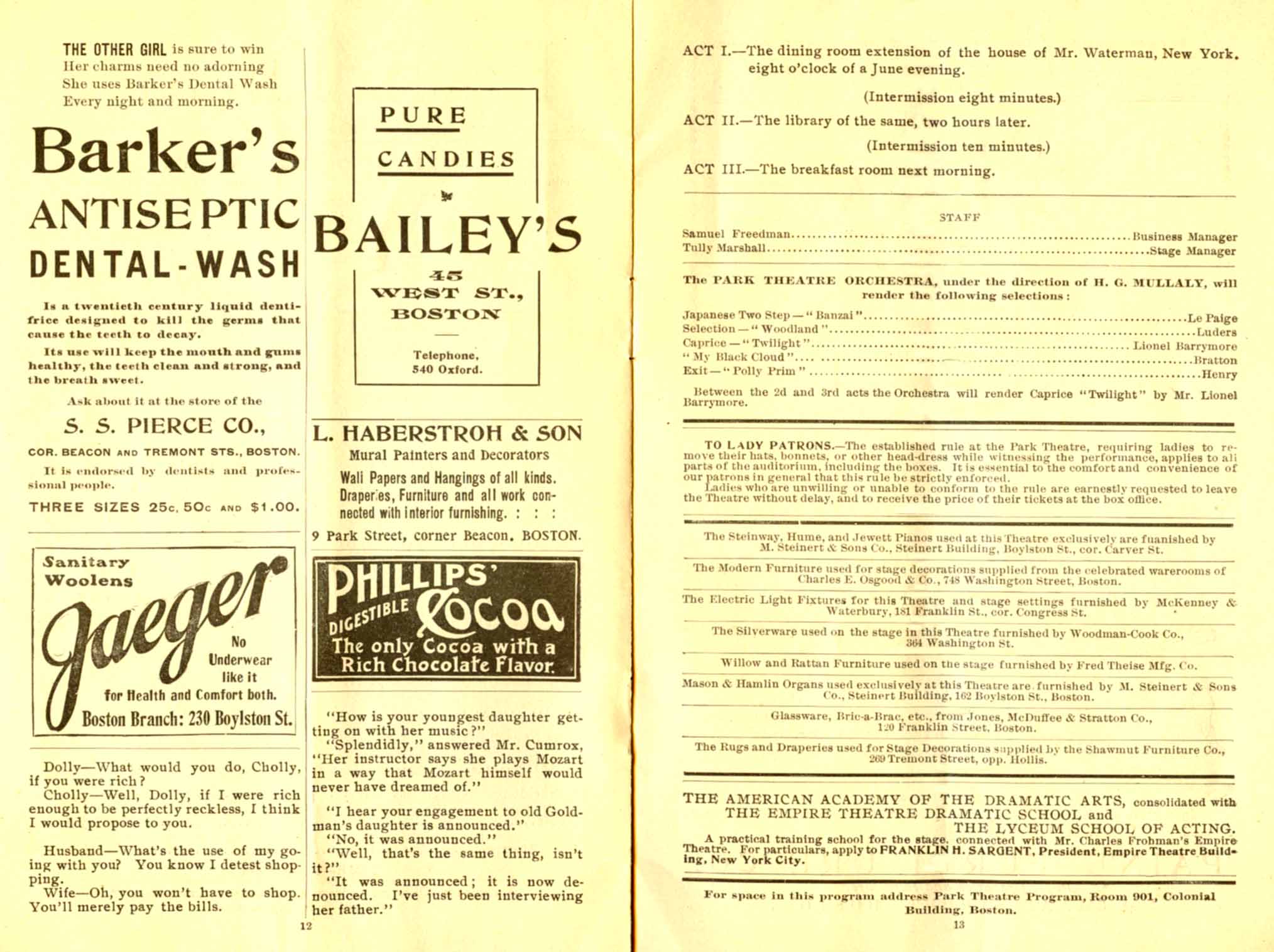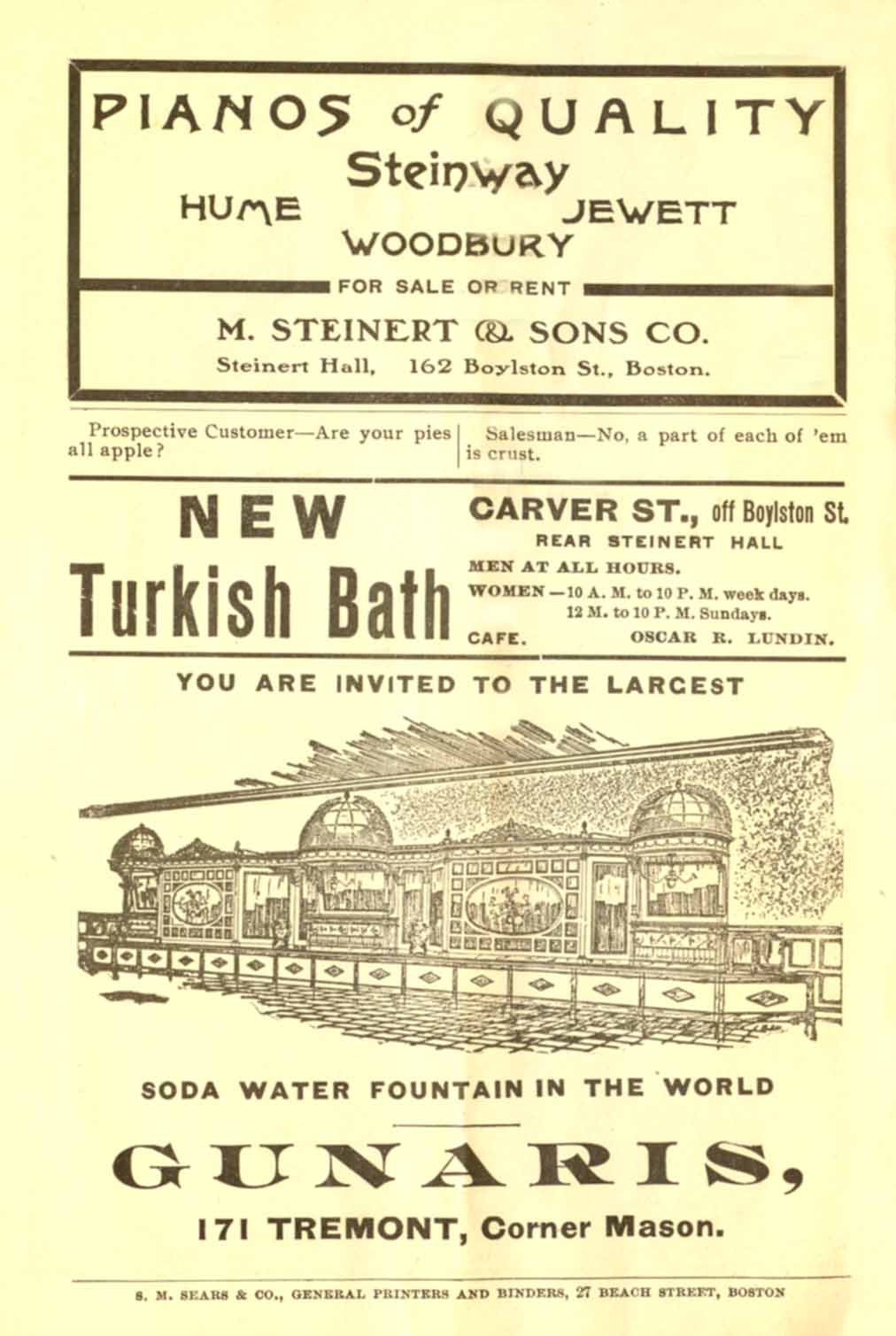 On Broadway, The Other Girl opened Dec. 23, 1903 at the Criterion Theatre, reopened January 25, 1904
at the Empire Theatre, and opened for a third time May 2, 1904 at the Lyceum Theatre for a total of 180 performances.
---
"This crown jewel among the Broadway theaters, Lyceum Theater opened on November 2, 1903 with the production of The Proud Prince.
The Admirable Crichton by J.M. Barrie in 1903 was its first original play. The other early productions at the Lyceum Theater were
The Other Girl starring Lionel Barrymore in 1904..."
&nbsp&nbsp

Lionel Barrymore and Doris Keane
---
(Actual program measures 5 1/4"x 7 3/4")
---
---