Our Town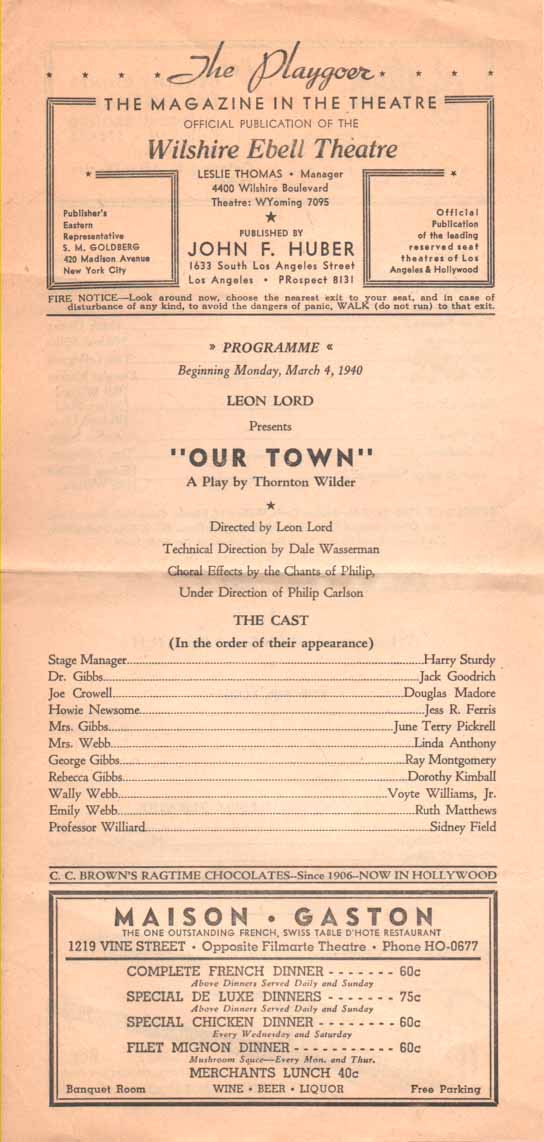 (Actual broadside measures 5 1/2"x 11 1/2")
---
On Broadway Our Town opened February 4 and closed February 12, 1938 at the Henry Miller Theatre,
reopening February 14, 1938 and finally closing 11/19/1938 at the Morosco Theatre after a total run of 336
perfomances. Its playwright, Thornton Wilder won the 1938 Pulitzer Prize for Drama.
None of the Broadway cast appeared in this production. By 1940 the time was passing when a a show that had
just closed on the Great White Way would immediately board the train for LA's Union Station. It was more
likely that the film rights had already been sold to Hollywood and a movie version was in the works, as
it was with Our Town. 1940, the year this live theatre version was being produced in LA, also
saw the release of the film version, starring William Holden and Martha Scott.
---
---