The Pajama Game
Red Bluff Summer Theatre ("The Poorhouse Playhouse") / 1978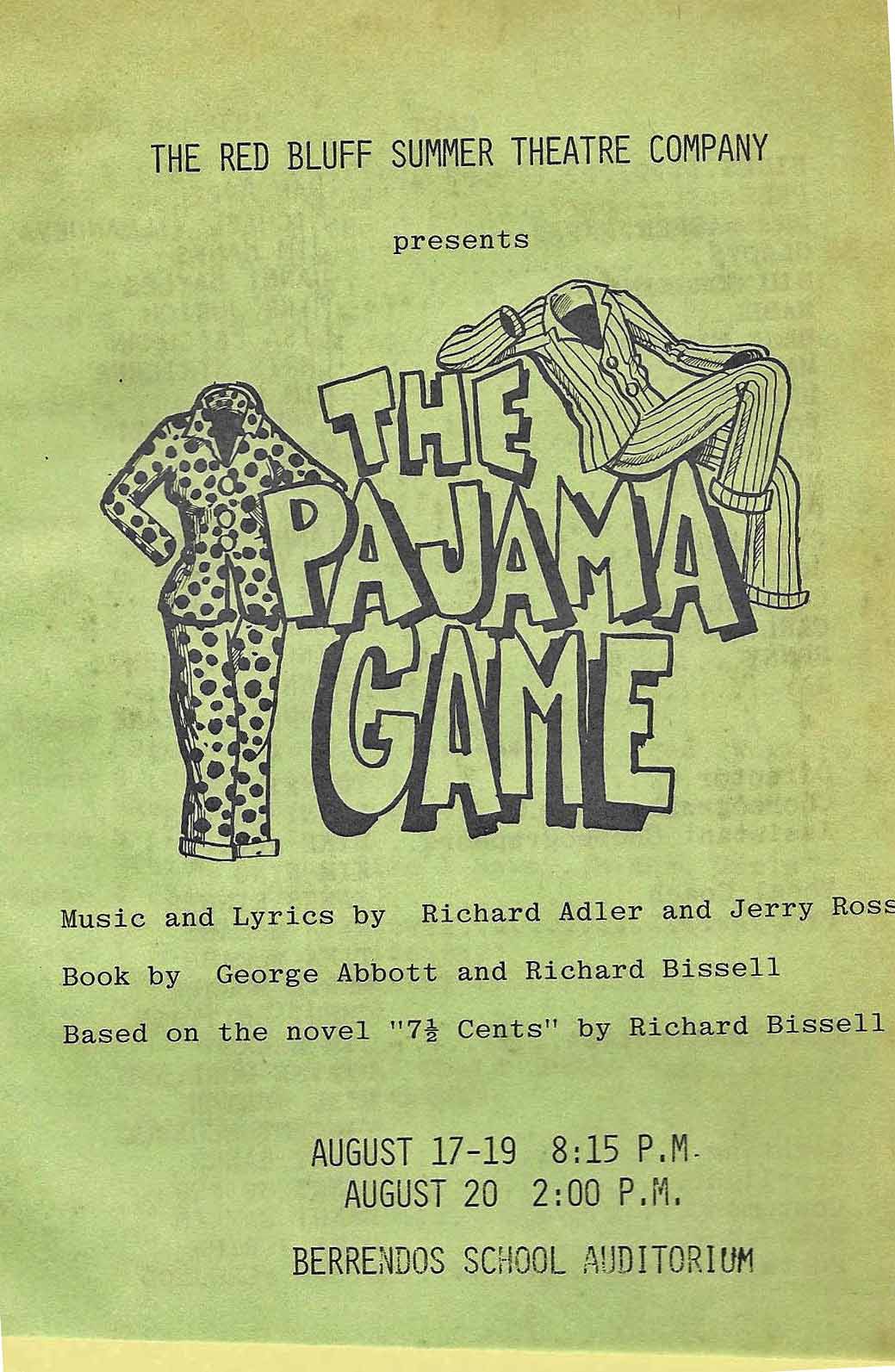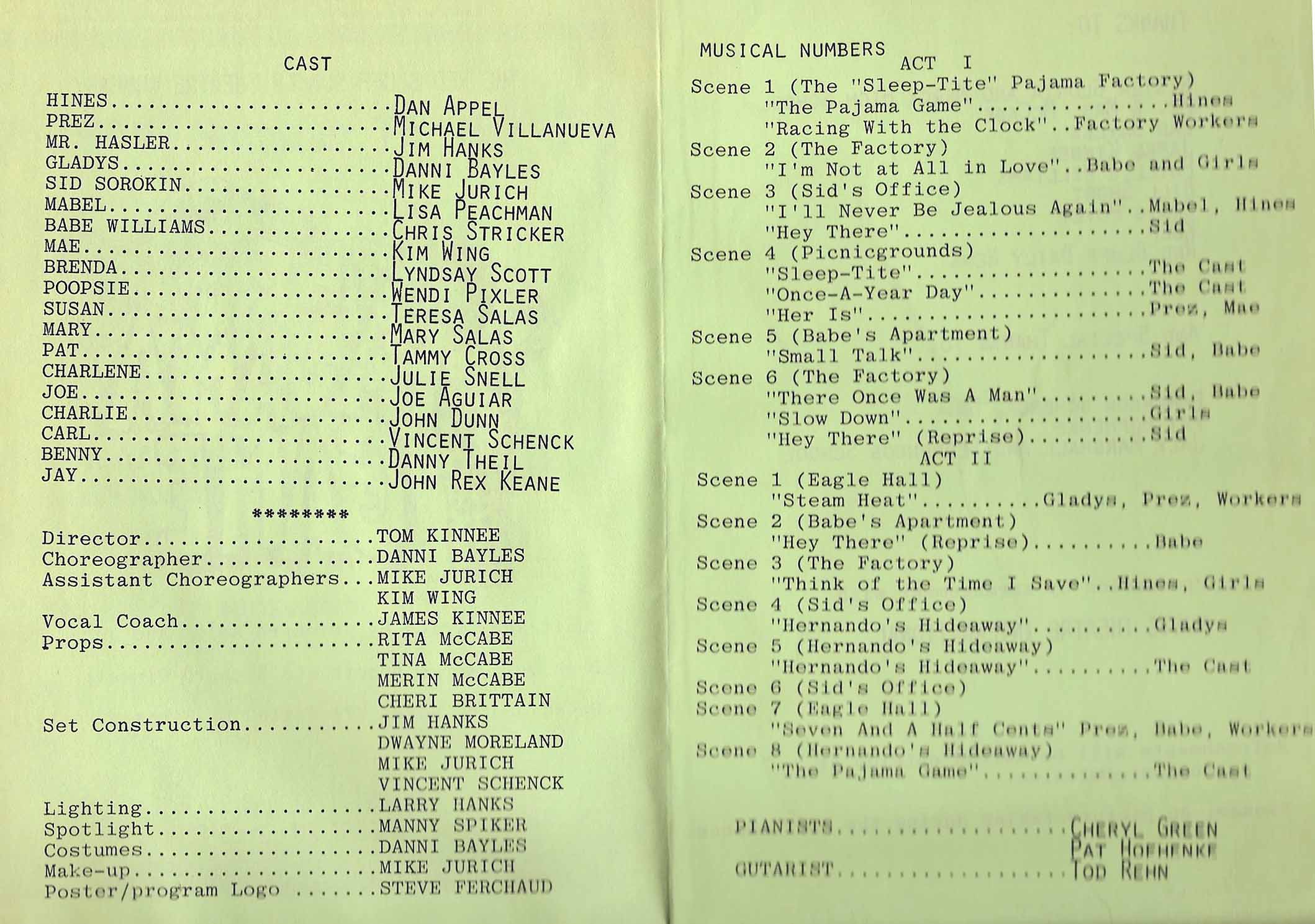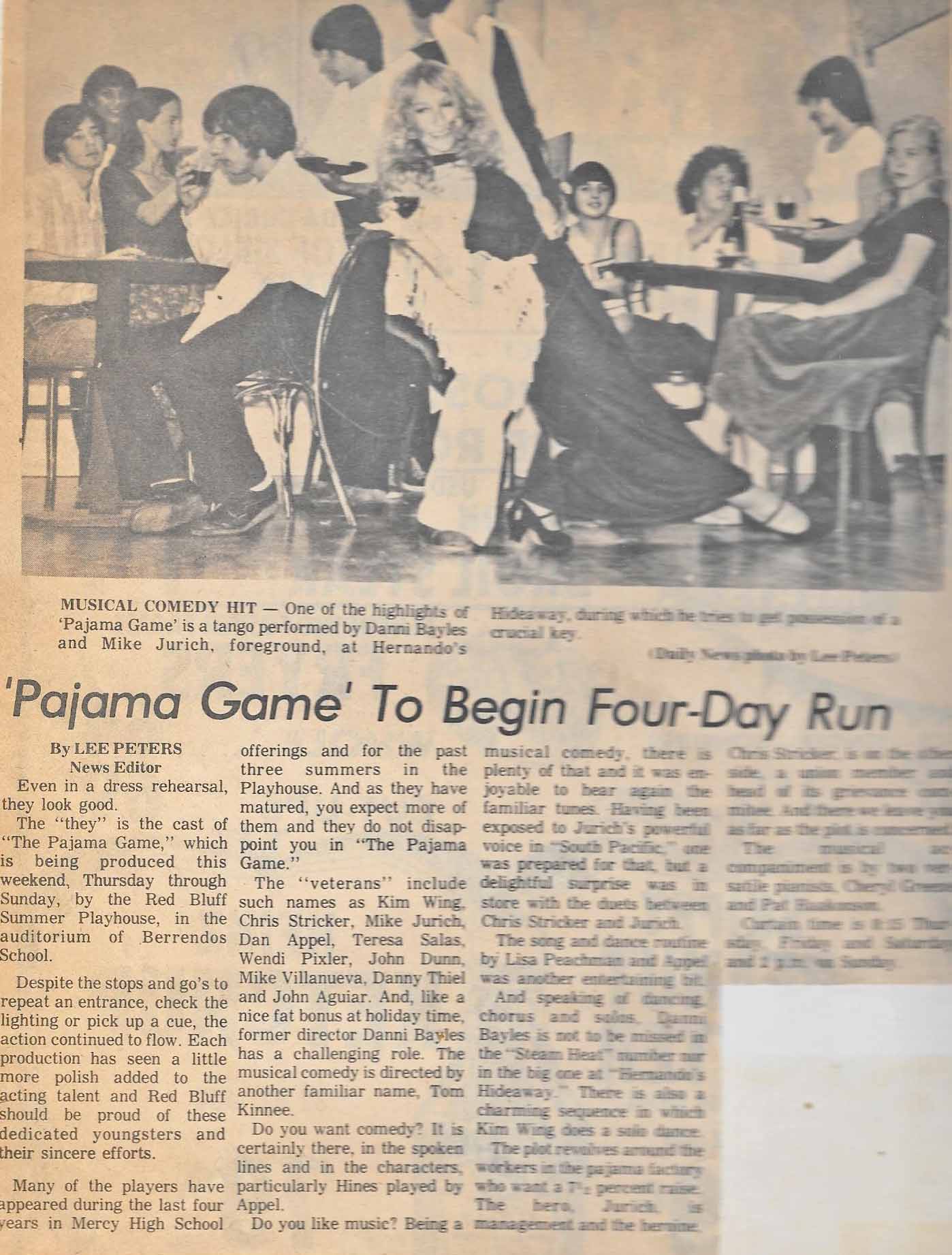 ---
"Seven and a half cents doesn't buy a heck of a lot..."
Mike Jurich and villain Jim Hanks prepare to go at it man-to-man!
Heroes Mike Villanueva, Mike Jurich and Dan Appel try to find ways to save the factory.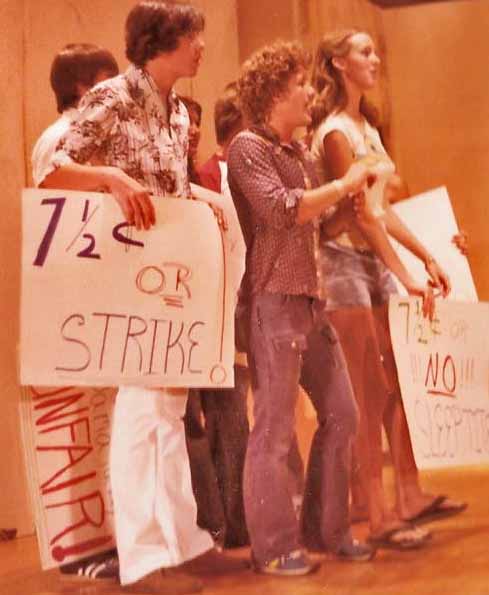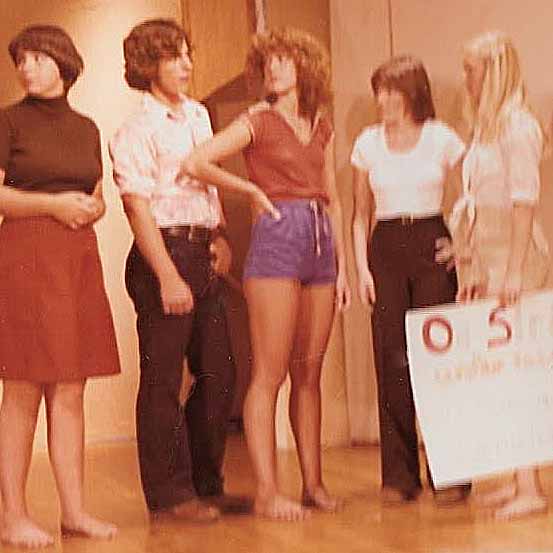 "Hey, we're going on STRIKE!!!"
---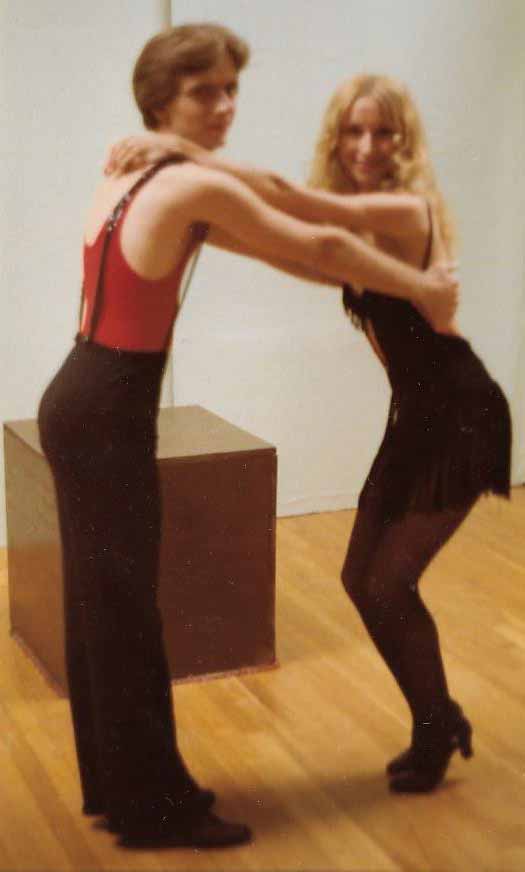 "YEAH...We got --- Steam Heat!!!!" (Mike Villanueva, Danni Bayles)
---
---
Cast Party Time!!!
Director Tom Kinnee is presented an honorary cake by "Gladys" (Danni Bayles) on behalf of the cast.
Jim Hanks ("Mr. Hasler") and his big brother from Humbolt State, Larry Hanks (entire lighting crew).
---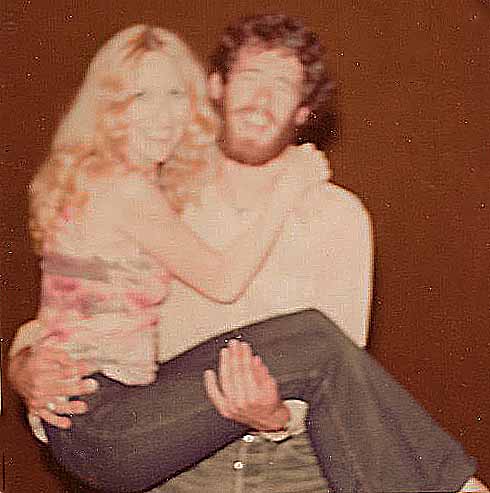 Danni Bayles (choreographer) and Larry Hanks (lighting). -- Mike Villanueva ("Prez"), Chris Stricker ("Babe"), Mike Jurich ("Sid")
---
---
(Actual program measures 5 1/2" x 8 1/2")
---
---