Teahouse of the August Moon
Storrowton Music Fair, MS / June 20, 1960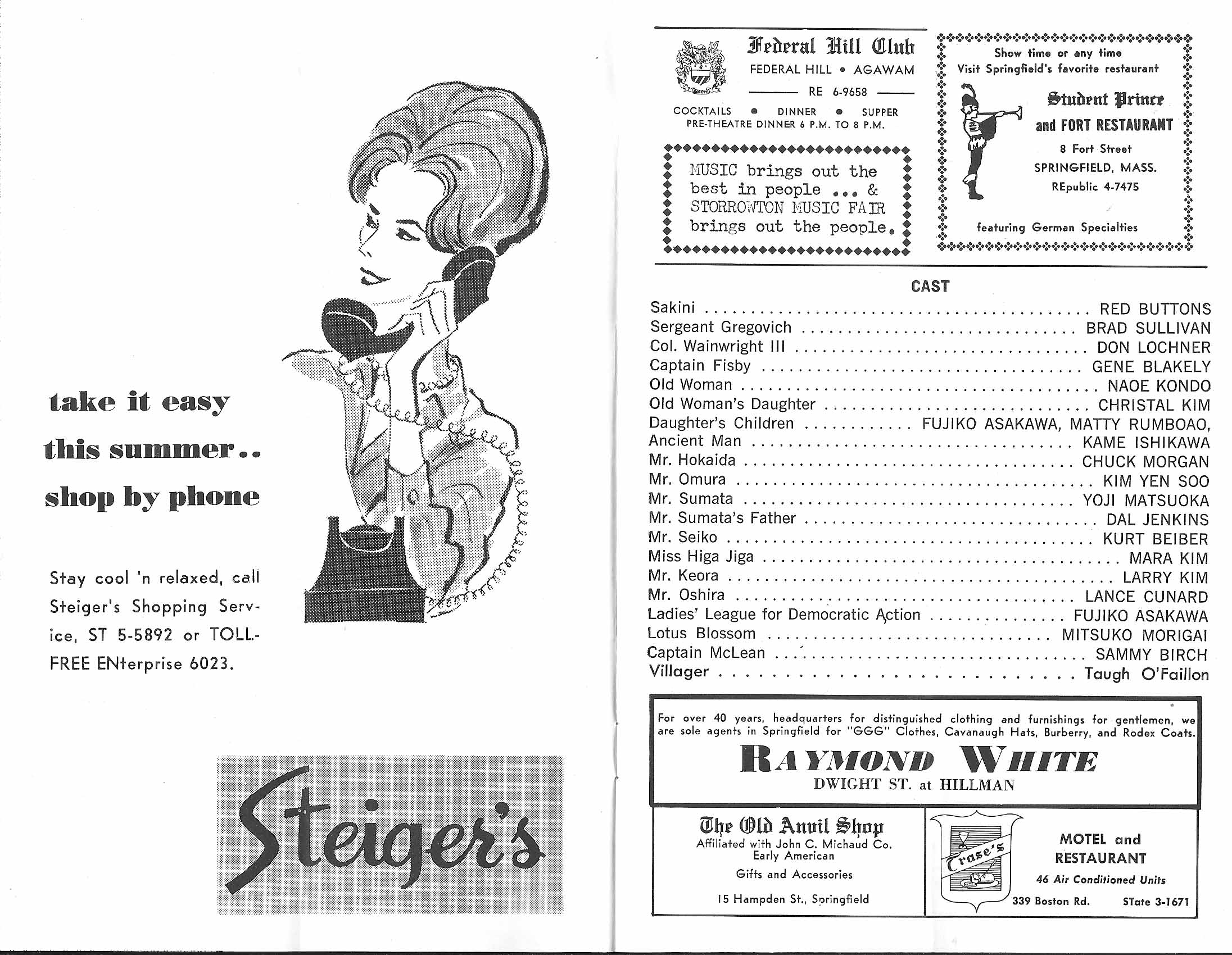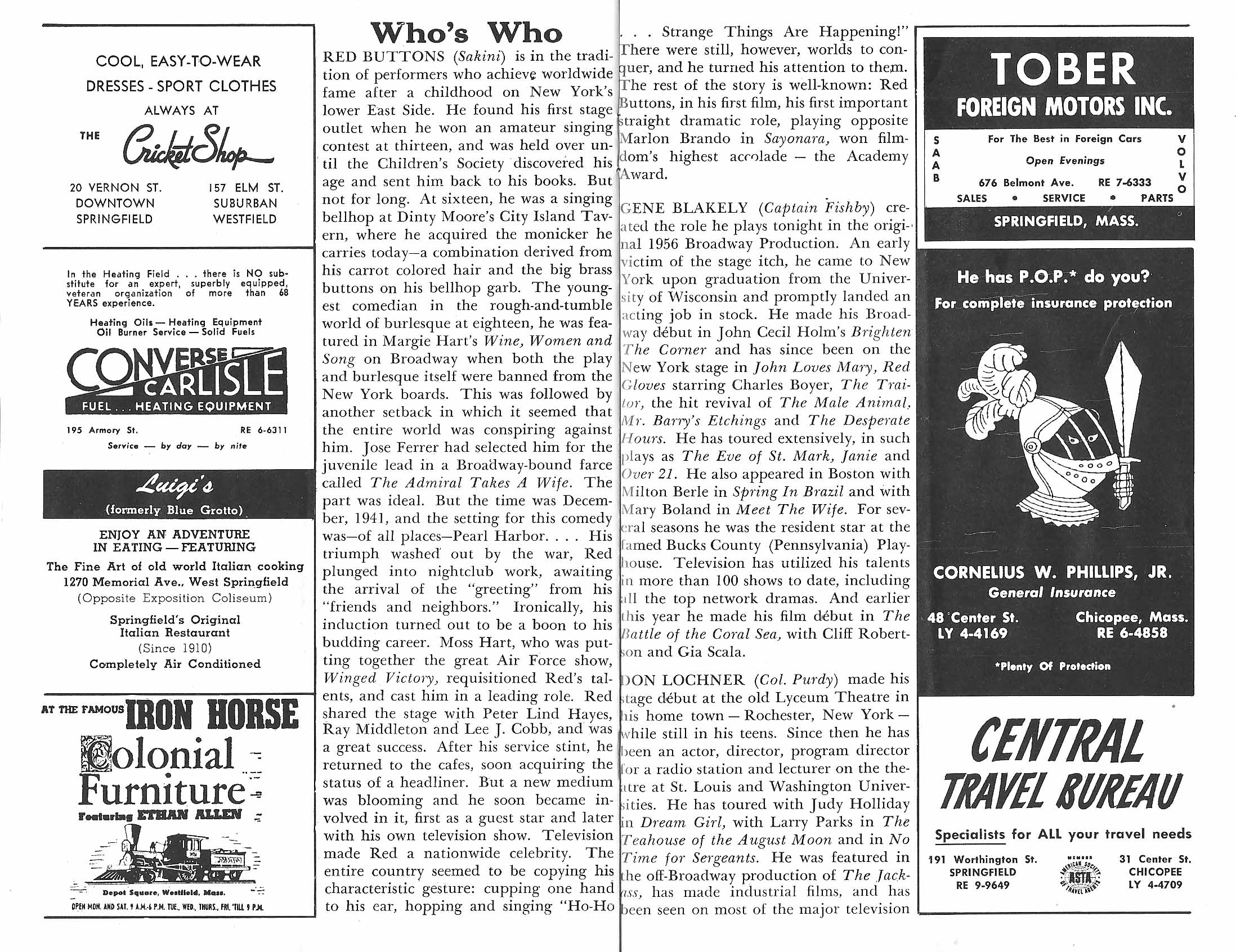 (actual program measures 5 1/2" x 8 1/2" )
---
- Red Buttons -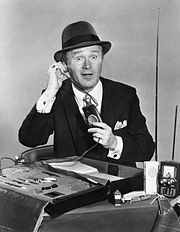 Red Buttons (Aaron Chwatt) was an Academy Award-winning American comedian and actor who got his performing
name from his flaming red hair and the bright, shiny buttons on a bellhop suit he wore as a teenager. Starting his
professional career playing the "Borscht Belt", Red's career was only slightly sidetracked by World War II when
he was drafted by the Air Force. He spent part of his hitch playing in the Broadway military show Winged Victory
and entertaining troops in the same unit as Mickey Rooney. His role in the film Sayonara playing an
American airman stationed in Japan during the Korean War who marries a Japanese woman in spite of the
disapproval of the United States military, won him an 1957 Academy Award for Best Supporting Actor.
---
(actual program measures 5 1/2" x 8 1/2" )
---
---