Eddie Peabody
banjo player / 1920's - 1970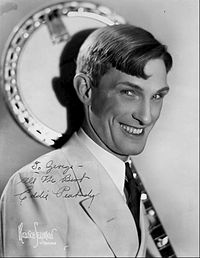 ---
from Wikipedia:
After Peabody's 1921 discharge from the Navy, he began a long career in show business, beginning with Vaudeville.
His successful recordings for the Columbia Company made him a household name. Peabody's energetic playing style, which
included fast triplets, glissandos and cross-picking simulating the sound of two banjoists, prompted a 1920s reviewer
to nickname him "King Of The Banjo"—a sobriquet he retained the rest of his life.
---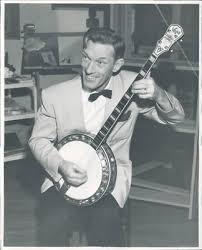 ---
Programs:
Lowe's State Newslette / 1928
---
---