San Bernardino, CA
California Theatre of the Performing Arts (2010)
- The last public performance of Will Rogers was on this stage in 1935 -
The California Theatre in San Bernardino is the site of the humorist's final show. He always performed in front of special jewelled curtains of which he had two.
While he was using one, he would send the other to the site of his next performance. Due to his untimely death, the curtain before which he performed last remained with the California Theatre where the artifact stays to this day, and two memorial murals by Ken Twitchell grace the exterior of the fly loft. The California Theatre also named one of its reception spaces the Will Rogers Room.
---
The historical California Theatre in the heart of the revitalized downtown San Bernardino
plays a major role in providing quality performing arts to the Inland Empire area.
Originally built as a 1928 Vaudeville and Movie Palace, it has, over the years, played host to
all of the major stage and screen stars.
Currently the California Theatre serves as the performance home for Theatrical Arts International,
producing top quality musicals, plays and host to several touring companies, the San Bernardino Symphony
Orchestra, the Sinfonia Mexicana and Inland Dance Theatre, Inc.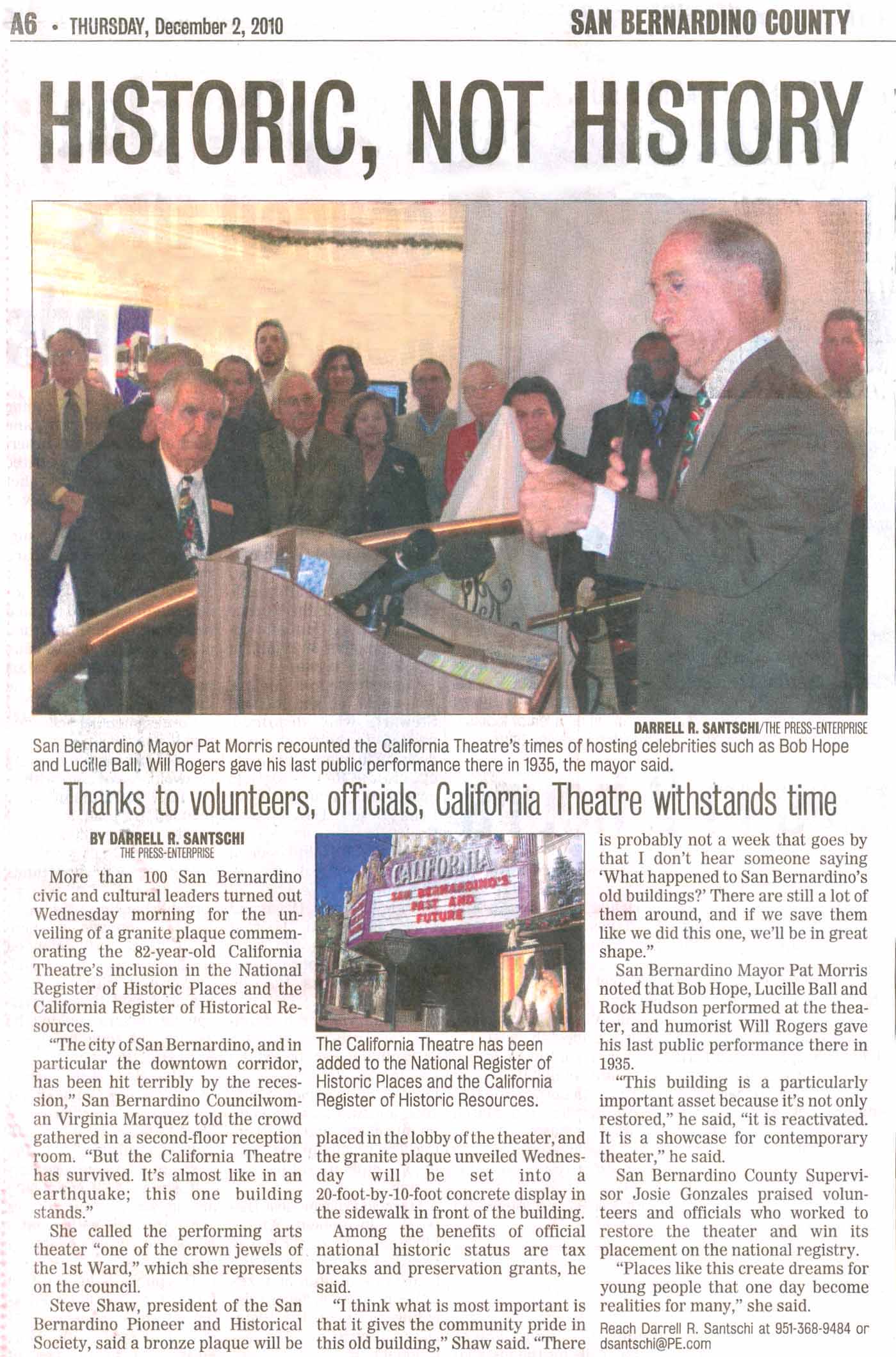 ---
Riverside (Inland Empire) Press-Enterprise; Dec. 2, 2010
---