Colonial Theatre
24 W. Randolph Street / Chicago, Ill.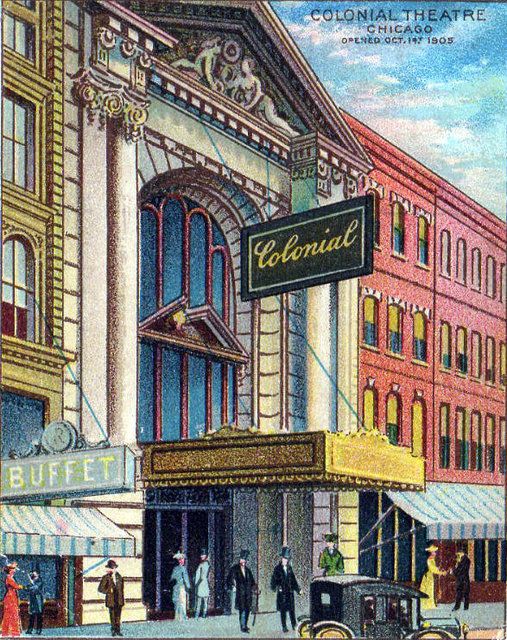 The Colonial Theatre was built over the site of one of the greatest theatre distasters of all time - the Iroquis Fire that trapped and killed so many.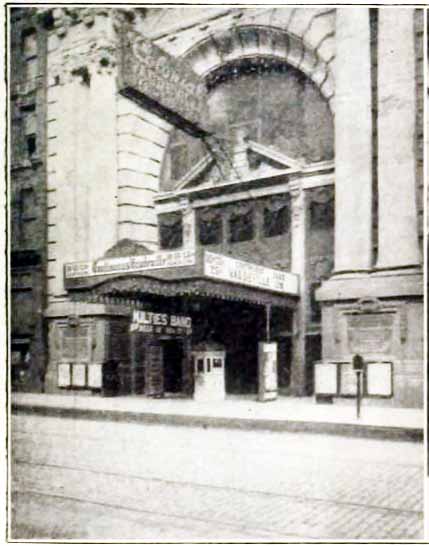 Though the auditorium was heavily damaged by the fire, the Iroquois Theatre was structurally sound, and was rebuilt and reopened less than a year later,
as Hyde and Behman's Music Hall, which presented vaudeville. In 1905, the theatre became the Colonial Theatre, which was, like the Iroquois Theatre,
a legitimate playhouse. In 1913, the Colonial Theatre was acquired from the Klaw & Erlanger theatrical circuit by the Jones, Linick, & Schaefer circuit,
which operated it as a vaudeville and movie theatre. The Colonial Theatre was razed in May 1924 to make way for the United Masonic Temple.

---
---
Programs available from this theatre: