Coronet Theatre
W. 49th Street / New York City
from Wikipedia
The Eugene O'Neill Theatre is a Broadway theatre located at 230 West 49th Street in midtown Manhattan. The O'Neill Theatre, named after playwright Eugene O'Neill,
is owned and operated by Jujamcyn Theaters. The house can accommodate up to 1108 guests and has been home to big hits, Big River, Spring Awakening, and the long-running
2011 Tony Award Best Musical winner, The Book of Mormon.
Designed by architect Herbert J. Krapp, it was built for the Shuberts as part of a theatre-hotel complex named for 19th- century tragedian Edwin Forrest.
The Forrest Theatre opened on November 24, 1925, with the musical Mayflowers as its premiere production. The venue was renamed the Coronet Theatre in 1945
with renovations by architects Walker & Gillette. In 1959 it was rechristened the O'Neill in honor of the American playwright by then-owner Lester Osterman.
It later was purchased by playwright Neil Simon, who sold it to Jujamcyn Theaters in 1982. Jujamcyn is one of the three leading Broadway theatre companies,
and since 2009, Jujamcyn Theaters has been owned and operated by Jordan Roth.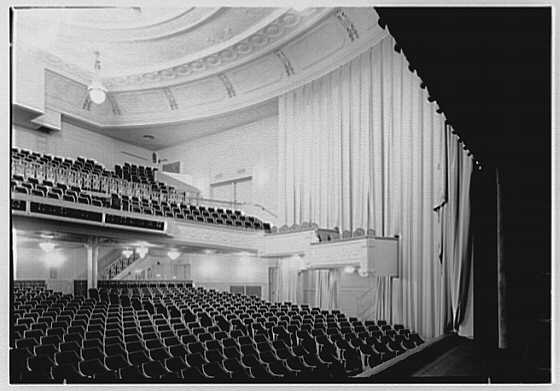 ---
---
Programs available from this theatre: