Haverly's 14th Street Theatre
107 West 14th Street / New York City
WIkipedia
The Fourteenth Street Theatre was a New York City theatre located at 107 West 14th Street just west of Sixth Avenue.
It was designed by Alexander Saeltzer and opened in 1866 as the Theatre Francais, as a home for French language dramas and opera.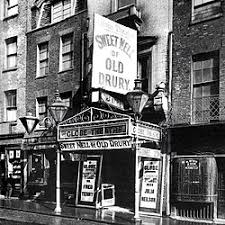 The theatre was renamed the Lyceum in 1871. In 1879, it was taken over by producer J.H. Haverly who renamed it
Haverly's 14th Street Theatre. By the mid-1880s, it had become simply the Fourteenth Street Theatre.
By the mid-1910s it was being used as a movie theatre, until actress Eva Le Gallienne made it the home of her
stage company and renamed it to Civic Repertory Theatre in 1926. She mounted 34 successful productions at the
theatre, but the Great Depression ended that venture in 1934. The building was demolished in 1938.
---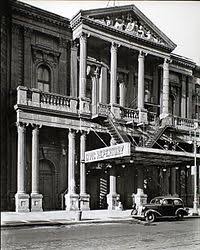 ---
---
Programs available from this theatre: