Hooley's Theatre
124 W. Randolph Street / Chicago / 1872-1924
---
Hooley moved to Chicago around 1870 and opened Hooley's Opera House in January 1871, a venue
that had previously been run as Bryan's Hall before Thomas Barbour Bryan gave Hooley a five-year lease on it.
It was successful but was destroyed in the Great Chicago Fire only nine months later.
He then opened Hooley's Theatre in a new location on Randolph Street east of LaSalle Street in 1872.
Hooley also organized a theatre stock company that featured actors including William H. Crane and James O'Neill.

Business manager Harry J. Powers took over Hooley's Theatre in Chicago after Hooley's death in 1893.
In 1898 he became full owner and renamed it as Powers' Theatre.
That year, a history of Hooley's Theatre by Lyman B. Glover was published. The theatre stood until 1924,
when it was demolished to accommodate an expansion of the Sherman House Hotel.
The site is currently part of the land on which the James R. Thompson Center now sits.
---
---
---
Chicago Tribune, May 6, 1924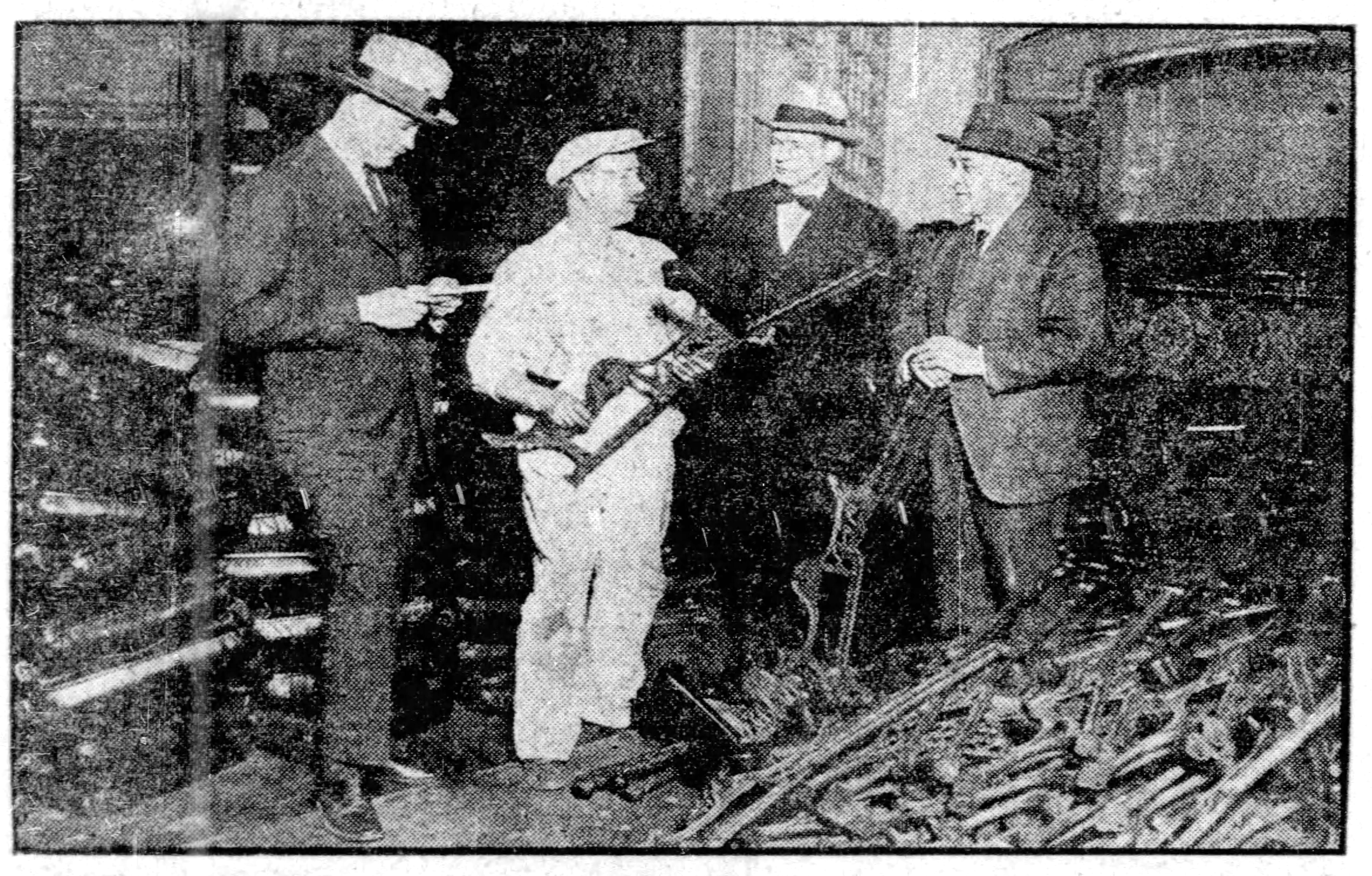 CHICAGO'S FIRST CLASS THEATER BEING DISMANTLED.
(Left to Right:) Harry J. Powers, son of proprietor of Powers' theater; Art Colby, property man for twenty-seven years;
John E. Mooney, business manager; Sam Frankenstein, wrecker.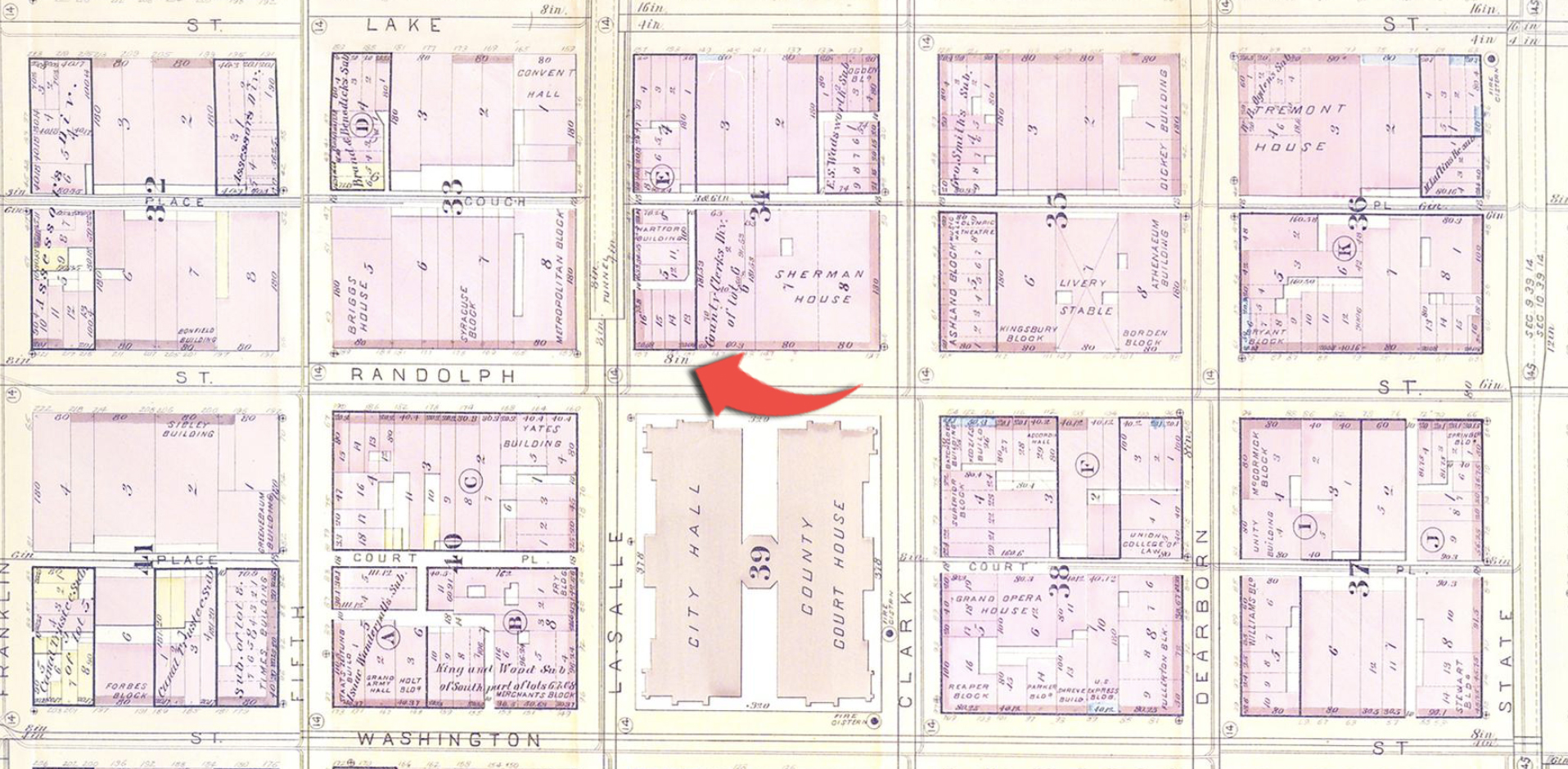 ---
---
---
Programs available from this theatre: