Kings Theatre
Hammersmith; London / England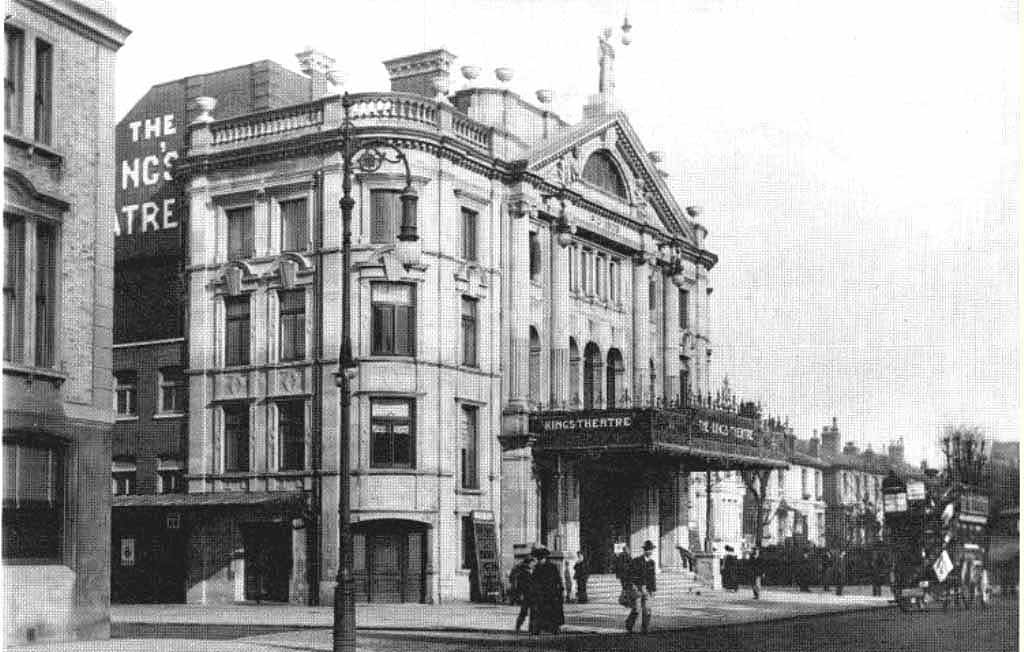 The King's Theatre opened on the 26th December 1902 and would go on to have a long and productive history as a variety Theatre and playhouse.
During the 1950s and early 1960s, the Theatre was put to use by the B.B.C., as the King's Studio, for live and recorded radio broadcasts, and also for television.
Between the 18th of January 1953 and the 5th of April 1953, ten episodes of The Goon Show were recorded at the King's Theatre.
Despite its long and successful career, as a live Theatre and a BBC Radio and Television Studio, sadly the Theatre was closed and demolished in 1963.
---
---
---
Programs available from this theatre: