Shubert-Riviera Theatre
"Broadway at 97th"
2575 Broadway / New York, NY 10025
The Riviera Theatre was built in 1913 for William Fox by Thomas Lamb but was soon leased to the Shubert Brothers Theatre Company
and renamed the "Shubert-Riviera". It contained a separate upstairs theater called the Japanese Gardens Theatre which, along with their
"sister" theatre, the next-door Riverside Theatre (also designed by Lamb) were part of the well-known "Subway Circuit" of legitimate
venues during the Golden Age of Broadway . The Shubert-Riviera had 1718 seats, and a Moller organ (Opus 2388 Size 3/16) was installed
in 1917 at a then outstanding cost of $5250.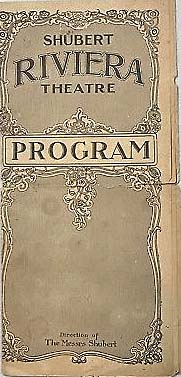 Eventually becoming part of the Skouras Theaters Corp. chain, the Riviera later became a United Artists movie theater.
All these theatres have now been demolished and replaced by an apartment tower.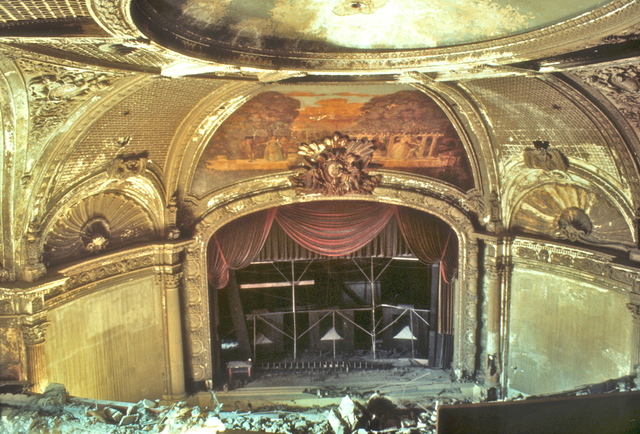 Last known photo of stage before theatre was demolished.
Programs available from this theatre: