Keith's Vaudeville Program
Boston, MA / February 7, 1916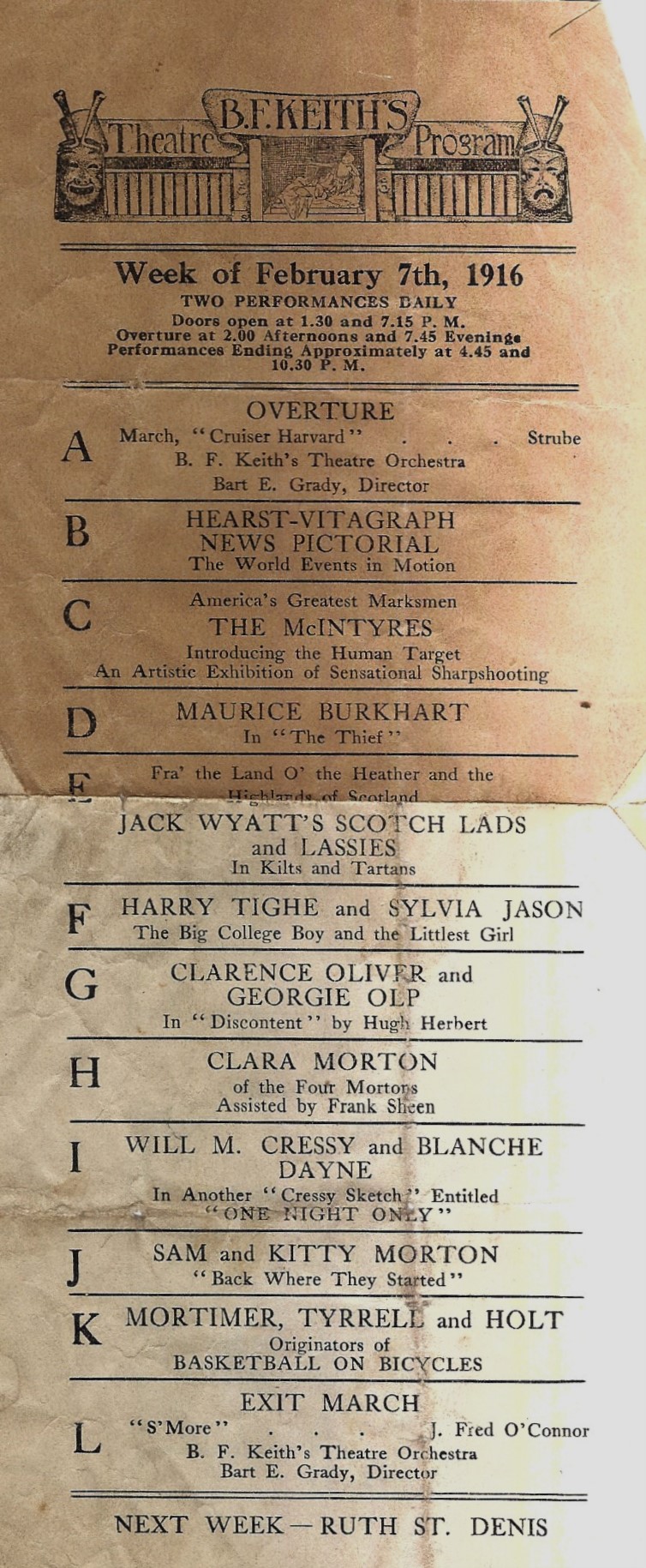 ---
This is an unusual program because it is doesn't show the location of the theater (Boston) and it is so small (4 1/4 x 9 3/4) and flimsy.
I was able to place it by finding a review (shown below) of a matching performance for that date.
The discoloration is due to the program (broadside) being folded in half for over a century.
---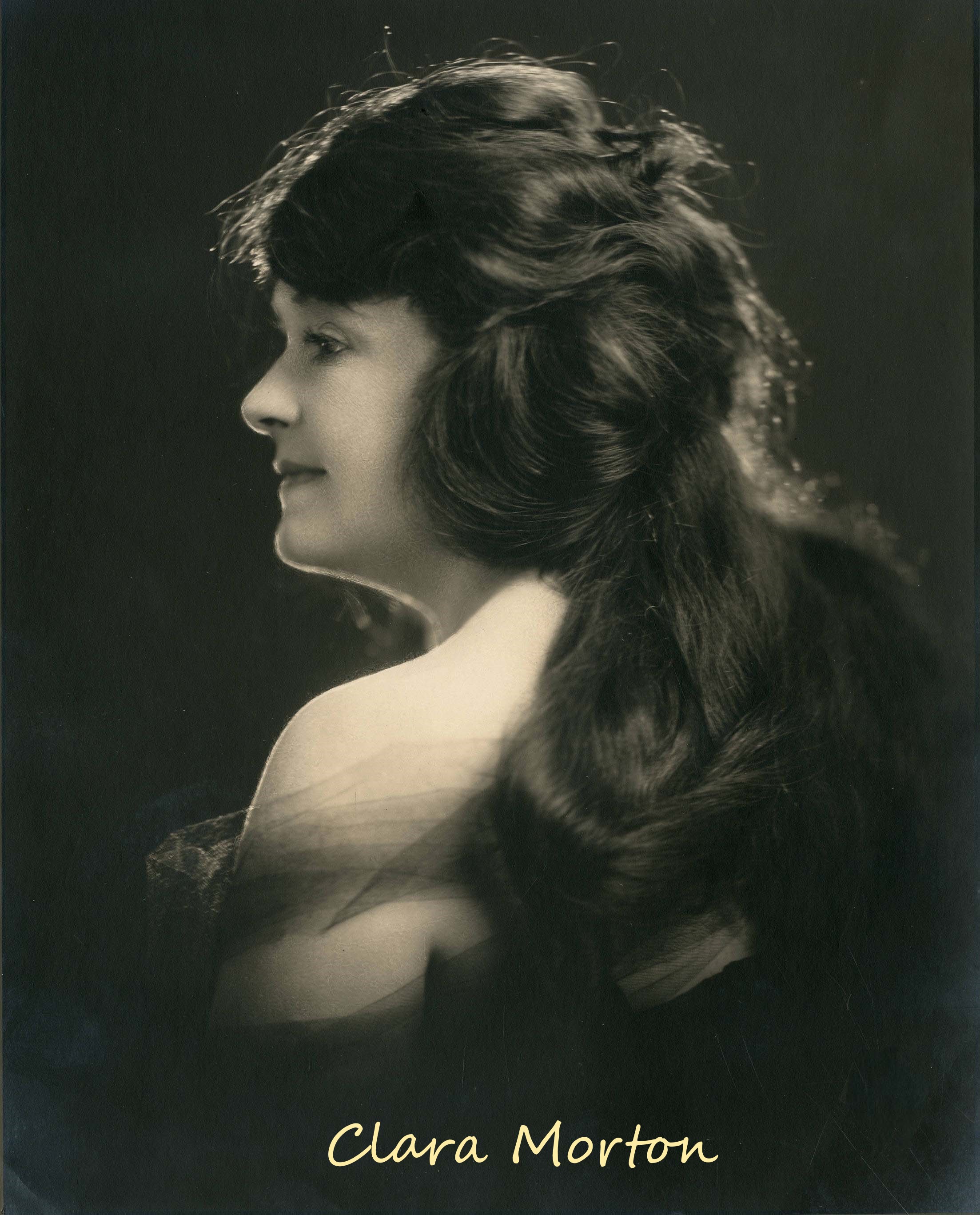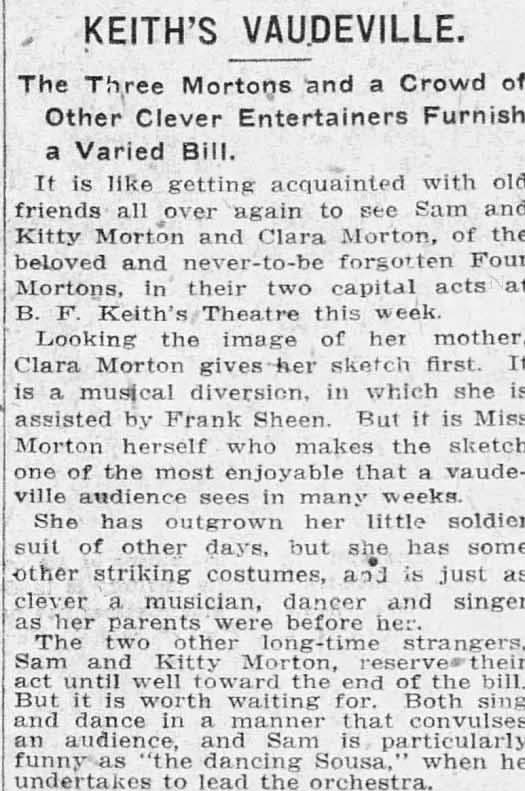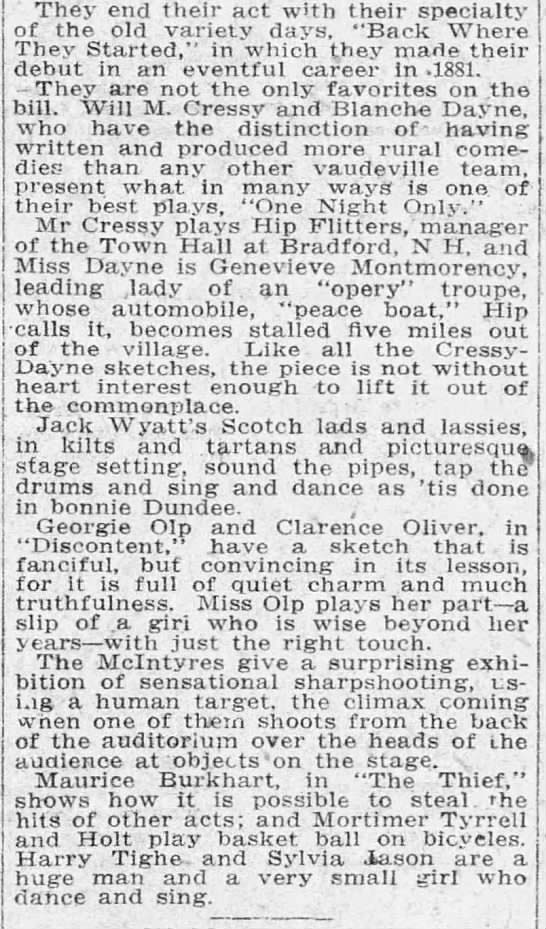 &nbsp&nbsp&nbsp&nbsp&nbsp&nbsp - Boston Globe / February 8, 1916 (pg.13) -
---
---
---