B.F. Keiths Vaudeville Program
Indianapolis / May 5, 1913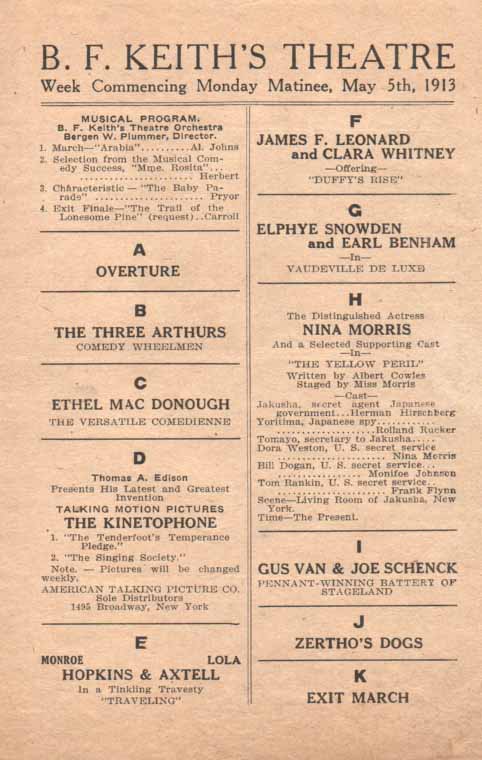 ---
- The Three Arthurs - Ethel Mac Donough - The Kinetophone - Hopekins & Axtell - Zertho's Dogs -
- James F. Leonard and Clara Whitney - Elphye Snowden and Earl Benham - Gus Van & Joe Schenck -
---
Identification of the location for this theatre was made difficult because it was sold as a Boston program,
Having B.F. Keith's theatre programs from Boston of this period which are quite elaborate, I couldn't
believe that this plain, single sheet of paper was from any of the major East Coast B. F. Keith theatres.
But there was no other identification, only the bill for the week.
I was finally able to identify it as Indianapolis by the name of the orchestra director, Bergen W. Plummer.
After much research, I found that Bergen W. Plummer was listed in the Indianapolis
city directory of 1913 as musical director for the B.F. Keith Theatre: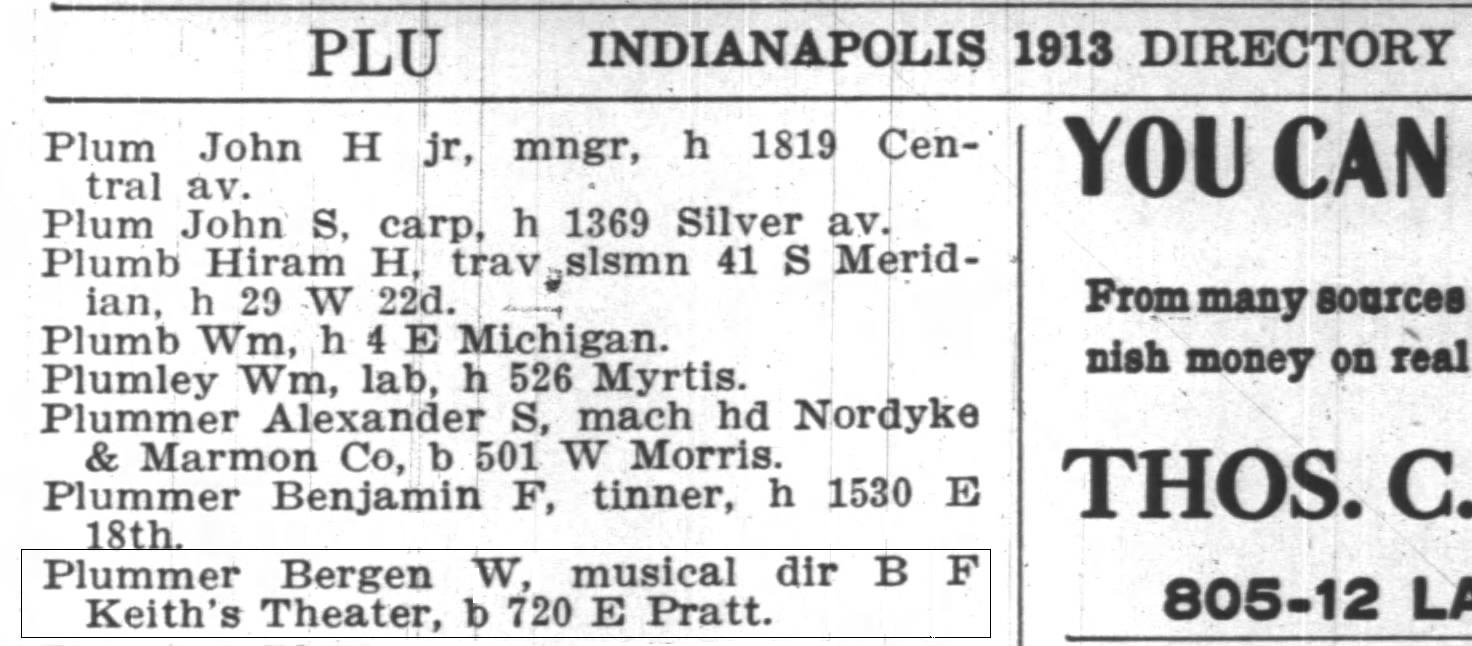 Vaudeville acts would come and go quickly, but a house orchestra leader
would be a citizen of the area in which the theatre was located.
---
---
(Actual program measures 5 "x 7 3/4")
---
---