St. Clair Sisters
singer-dancers / 1900s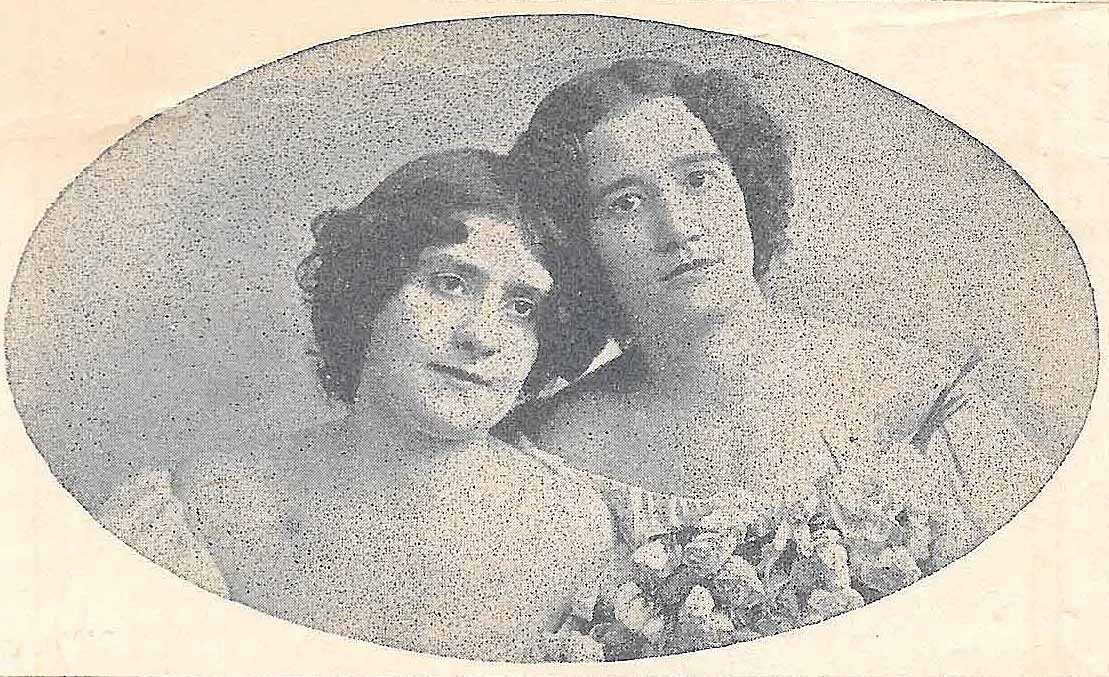 - St. Clair Sisters - c.1900 -
New York Clipper
May 5, 1900 "Vaudeville & Minstrels"
"The St. Clair Sisters and Ernest Leonard have closed a five weeks' engagement at the First Street Theatre,
Parkersburg, W. Va., and open soon on the park circuit."
---
Fort Wayne Journal-Gazette (pg7)
Thurs. June 1, 1905
Robison Park Theatre
The Vaudeville Drew Large Audience Last Night
"...and the St. Sisters in 'Cinderella Up-To-Date,' which is a wonderful electric creation that has been
secured for special engagement only. This great feature comes direct from New York City to Fort Wayne, where
they have been playing for the past winter as the headline attraction at a few of the leading theatres."
---
Variety (pg19)
May 1907
Detroit, Michigan
LaFayette Theatre
"The St. Clair Sisters, in coon songs and dances, were fair..."
---
Billboard (pg36)
May 18, 1907

"St. Clair Sisters (Lyric): Cleveland, 0. 13-18; (Elyrla O. II.) Elyrla 20-25."
---
Billboard (pg50)
August 23, 1913

"St. Clair Sisters (Home-Comlng) Battle Creek, Mich."
---
New York Dramatic Mirror (pg19)
June 1, 1907

"St. Clair SistersóBijou. Anderson. Ind.. May 27-1."
---
Brooklyn Daily Eagle (pg3) Sun. August 25, 1912
"Burlesques Theatres"
"At the Star Theatre this week.. the St. Clair Sisters..."
---
Reading (PA) Times (pg13)
Saturday, October 28, 1933
"What's Doing At The Theaters"
Ever In My Heart Starts At Astor Today
"The Lee Murray and Company Revue features the wellknown St. Clair sisters, who will
offer an original and entertaining song and dance number."
---
Winnipeg Tribune (pg16)
Sat. November 23, 1935
Scandals' Stage Show at Capitol
"...the St. Clair Sisters and O'Day, who will present 'A Study In Rhythm On Wheels..."
---
Billboard (pg14)
May 2, 1942
"Night Clubs / Vaudeville"
St. Clair Sisters & O'Day (Circus at Statium) Chi. 20-May 3.
St. Clair & O'Day (Earl Carroll's) Hollywood.
---
Programs:
First Street Theatre / Parkersburg, W.VA / Vaudeville Program / Mon. March 26, 1900
---
---