Ten Eyck and Weily
(Melissa Ten Eyck and Max Weily)
"America's Original Character Dancers" / 1910s-1930s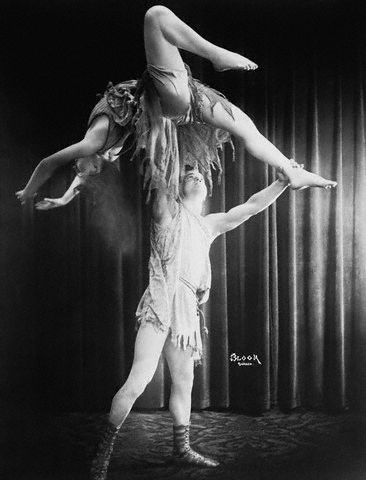 Wrestler Max Wiley Holding His Dance Partner Overhead
(February 11, 1922)
"Max Wiley, former welterweight wrestling champion of the world is making a success on the stage.
He is seen here with his dancing partner Melissa Ten Eyck.
Wiley was discovered by Lorado Taft, the well known sculptor who said that Wiley was a perfect
specimen of manhood, and was the model for some of the sculptor's most renowned figures. He is
the holder of several medals won in the ring, but takes particular pride in one bestowed by the
Humane Society of England for saving the life of a little girl in the Thames.
His inspiration in dancing was and is Mordkin, the famous Russian who shared the triumph with
Pavlowa at the Palace theater, London. Both Mordin and Pavlowa gave him great encouragement
and he willingly admits that he owes much to their splendid assistance. Among his former
successes was the 1915 Zeigfeld Follies."
---
May 4, 1918 (The Billboard)
B.F.Keith's Palace Theatre
"Trixie Friganza in her second week, assisted by Melissa TenEyck and Max Weily, entertained with her
conversatlon, poking fun at her own avoirdupois. Miss Friganza then takes her act from the ridiculous
to the sublime into full stage. where a beautiful classical dance is presented by Miss Ten Eyck and Weily,
which is subsequently burlesqued by Miss Friganza. Twenty-two minutes of joy; encore and many bows."
---
Melissa Ten Eyck: Broadway Musicals:
Listed as: Melissa Ten Eyck [Classical Dancer]
(also: Max Weily Classical Dancer)
Jan 02, 1922 - Mar 18, 1922
Up in the Clouds
[Musical, Comedy, Original]
Lyric Theatre, (1/02/1922 - circa. 1/1922)
44th Street Theatre, (1/23/1922 - 3/18/1922)
Total Performances: 89
---
Listed as: Melissa Ten Eyck [Dance Specialty]
(also: Max Weily [Dance Specialty])
Jan 02, 1922 - Mar 18, 1922 / Morosco Theatre
Canary Cottage
[Musical, Farce, Original]
Total Performances: 112
---
Listed as: Melissa Ten Eyck [Dance Specialty]
Feb 05, 1917 - May 12, 1917 / Winter Garden Theatre
Casino Theatre, (4/23/1912 - 6/03/1912)
Lyric Theatre, (6/03/1912 - 6/15/1912)
Two Little Brides
[Musical, Comedy, Original]
Total Performances: 63
---
Listed as: Melissa Ten Eyck [Lucille]
Apr 23, 1912 - Jun 15, 1912
A Night with the Pierrots / Sesostra / The Whirl of Society
This production was composed of the following shows:
Sesostra, The Whirl of Society, A Night with the Pierrots
(Melissa listed in "A Night with the Pierrots" only. Al Jolson and George White also listed.)
[Musical, Vaudeville, Original]
Total Performances: 136
---
Listed as: Melissa Ten Eyck Mar 05, 1912 - Jun 29, 1912 / Casino Theatre Up and Down Broadway [Musical, Revue, Original] Performer: Melissa Ten Eyck [Fan Tan] Jul 18, 1910 - Sep 17, 1910 (Eddie Foy in cast. Irving Berlin listed in cast as "Entertainer at the Cafe d'Lobster") Total Performances: 72
---
Melissa Ten Eyck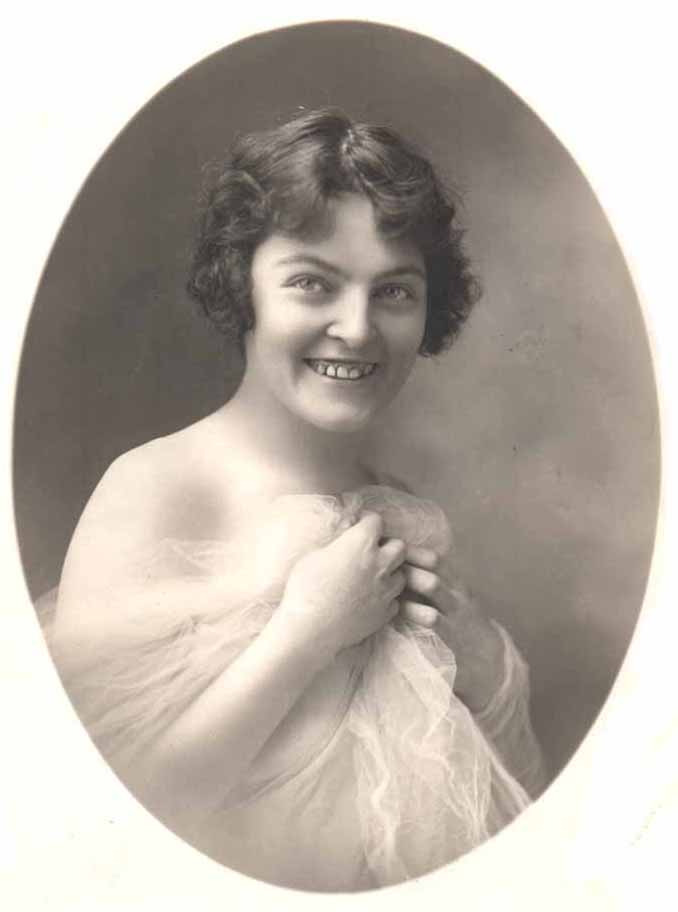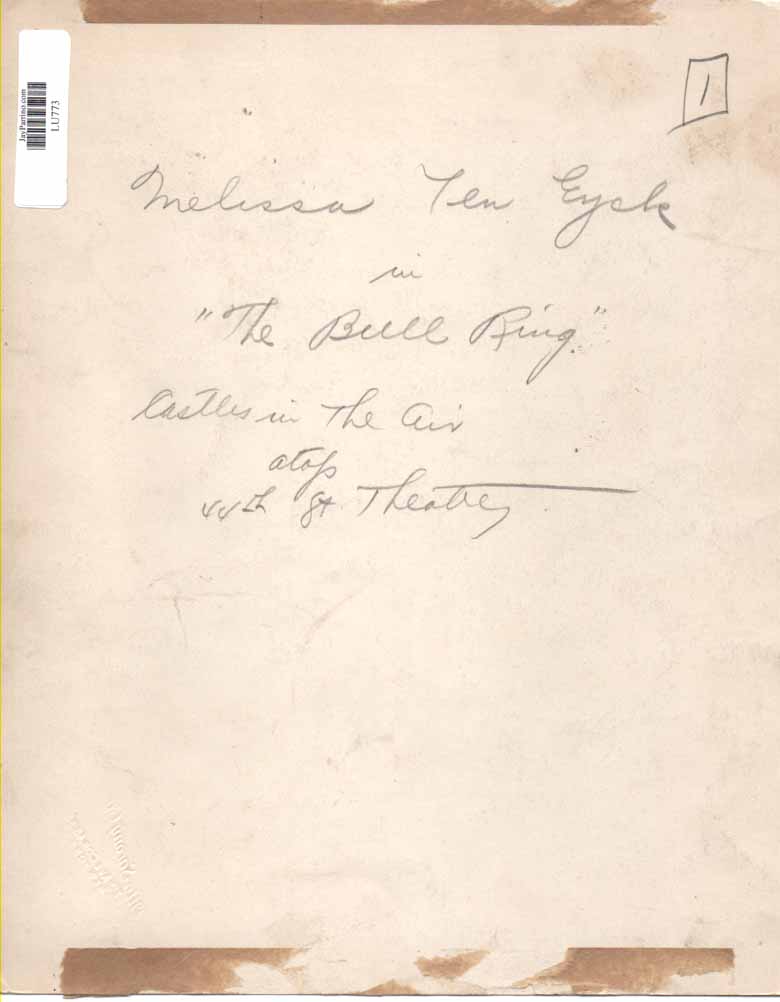 ---
List Melissa Ten Eyck went on to perform in films, including:
Happy Days (1929), Desirable (1934),
Magnificent Obsession (1935), and Girl Crazy (1943)
--------------------------------------------------------------------------------
Born: July 18, 1889 in New Jersey, USA
Died: January 14, 1977 (age 87) in Van Nuys, CA
--------------------------------------------------------------------------------
---
---